August 8th is National CBD Day, and we're here to get you prepped with CBD tinctures, cremes, and more to help you honor the day. If you're experiencing any pain, stress, or anxiety, using CBD tinctures, cremes, oils, etc can help alleviate those issues. Last year we highlighted unconventional products to enjoy the benefits of CBD, this year, we introduce you to more must-have CBD products from more great brands.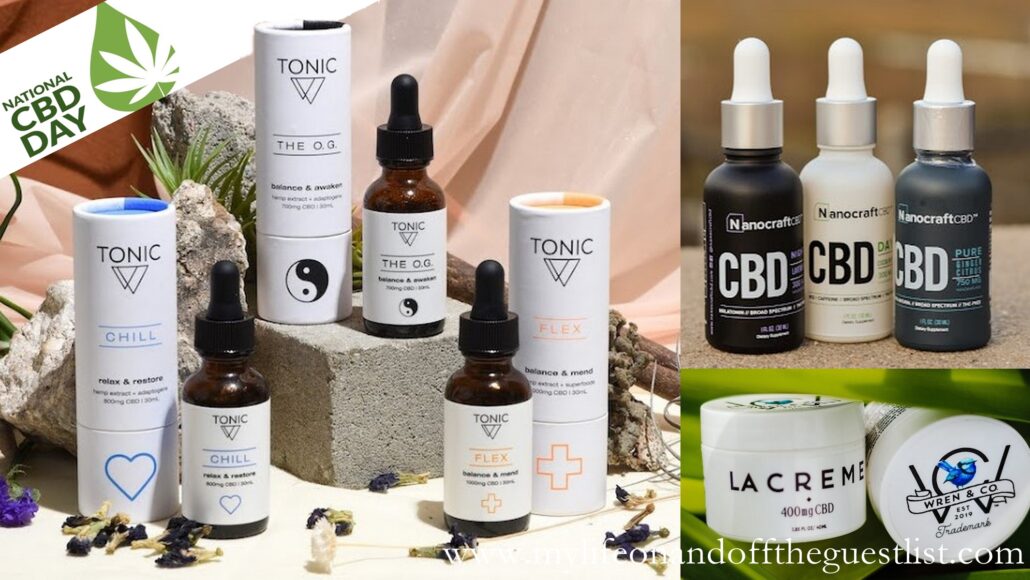 Join us as we get to know the CBD products from TONIC, Wren & Company, and Nanocraft CBD. Plus, you can enjoy major savings on all CBD tinctures, cremes, and gummies for yourself or your loved ones. Say goodbye to pain, anxiety, and insomnia, and hello to calmness and relaxation.
For Pain Relief and Relaxation:
Wren & Company

CBD DAY SALE: 30% off your entire purchase!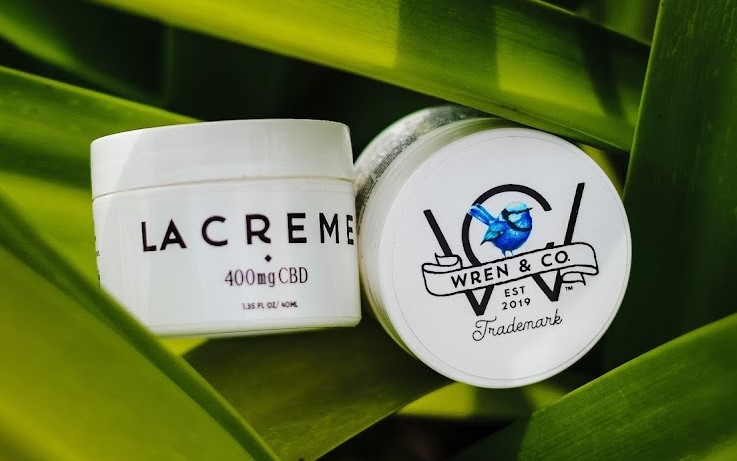 Nothing says self-care like a creme, bath bomb, or balm made of soothing CBD oil. The difference between Wren & Co's CBD products from other products on the market is hands-down the ingredients. The wellness brand combines the all-natural relief of hemp extract oil in its products to create a complete line of self-care essentials.
They have a variety of products including a bath bomb with lavender, orange, Italian lemon, and peppermint or the La Creme balm scented with palo santo and pine to help soothe muscle aches and pains. The organic brand is the perfect solution to add to your daily regimen. Spoil yourself and the ones you love with wellness products made for better living, naturally.
For Anxiety and Insomnia:
TONIC

CBD DAY SALE: 25% off your entire purchase!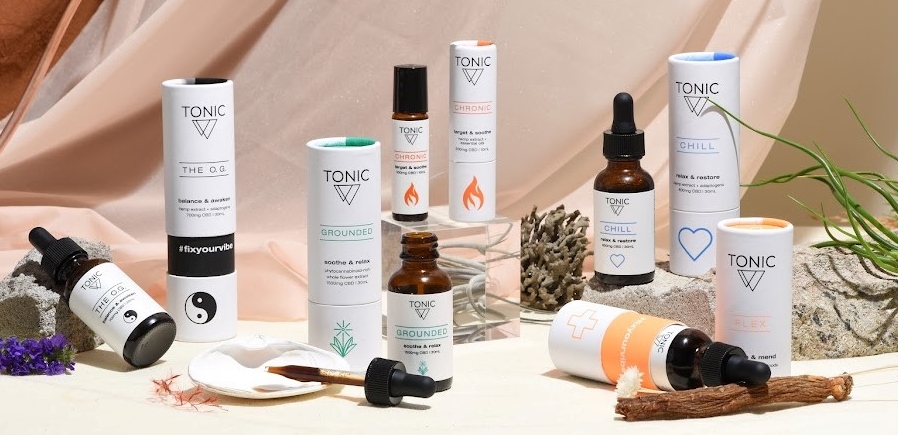 Inspired by the most common needs of her broad client base, health coach Brittany Carbone developed a line of products that could more effectively target and enhance the benefits of CBD in their own unique way. She was looking for a way to heal her anxiety and depression and began combining CBD with ashwagandha root to create a stress-relieving, mood-boosting, adaptogenic powerhouse, and the results were life-changing.
TONIC was the first to combine CBD and herbs as Brittany did back in 2017 here with her original blend of CBD and ashwagandha (aptly dubbed The O.G. TONIC), and since then these formulas have helped thousands of people across the country find more balance, calm, and ease.
For the Athlete:
NANOCRAFT CBD

CBD DAY SALE: 25% off your entire purchase using code CBD2021!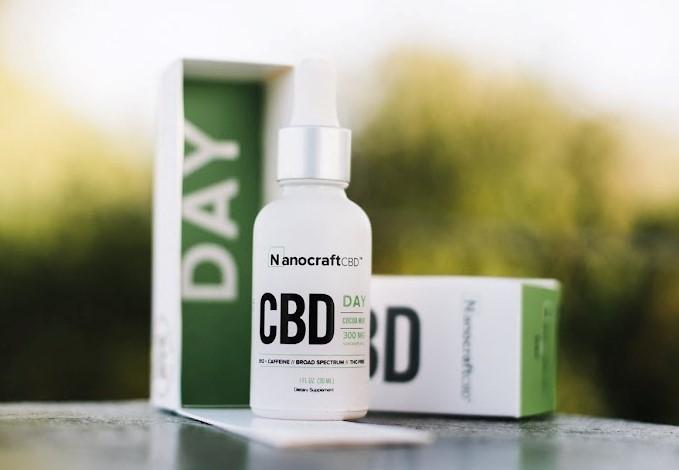 NanoCraft aims to be an industry leader by bringing top-quality hemp-derived CBD products to the sports, health, and fitness markets. The popular brand is also very dedicated to educating consumers on the tremendous health benefits of hemp-derived CBD. Based in sunny La Jolla, California, NanoCraft's products are formulated to be highly bioavailable to the body, making you capable to receive benefits in their most concentrated form. Their products boast zero wasted nutrients and dramatically better absorption. In short, faster, better, more concentrated results.
Nanocraft has a variety of different CBD products formulated to focus on athlete recovery and energy; it's perfect for gym-goers and athletes of all kinds! NanoCraft also gives $1 for every product sold to the NanoCraftKids program and provides discounts through its First Responders program.