The surge in organic beauty products has all of us paying much more attention to what we put in and on our bodies. Unfortunately, there are some areas we forget about, specifically our lips. We admit we're a bit guilty of using organic skincare but continued to reach for the non-organic lip care; that is until CBD ME Lip Care by Eco Lips.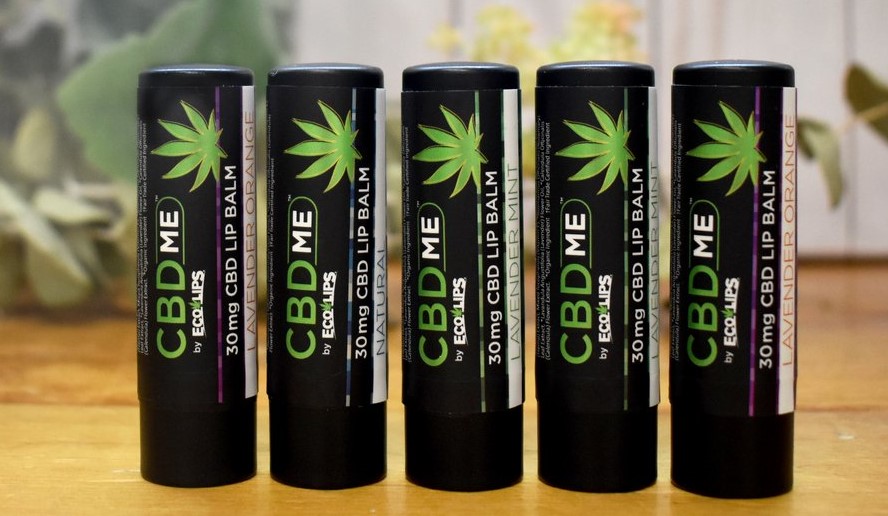 Like the skin on your face and body, the skin on your lips deserves products that will not harm it. In fact, most people forget that the skin of their lips is more sensitive to the skin on their face. For that reason alone, extra care and products that are healthy must be implemented into their skincare regimen. This is especially important as we enter the fall and winter season, which is drys out our skin. This is why we love this range from Eco Lips.
For those not familiar, Eco Lips is the original organic lip balm. They manufacture the best USDA organic and Fair Trade Certified™ lip care products FOR the world using 100% renewable energy. Eco Lips products are Non-GMO Project Verified, Leaping Bunny Certified, gluten-free, and a certified B Corporation focused on the triple bottom line – people, planet, and profit.
The CBD ME Lip Care by Eco Lips range, available for $7.99 each, comes in 30mg Natural,  30mg Lavender Mint, and 30mg Lavender Orange. These ultra-soothing, nutrient-rich lip balms keep moisture in thanks to 30 mg of broad-spectrum CBD paired with certified organic hemp oil, Fair Trade Certified™ cocoa butter, and coconut oil.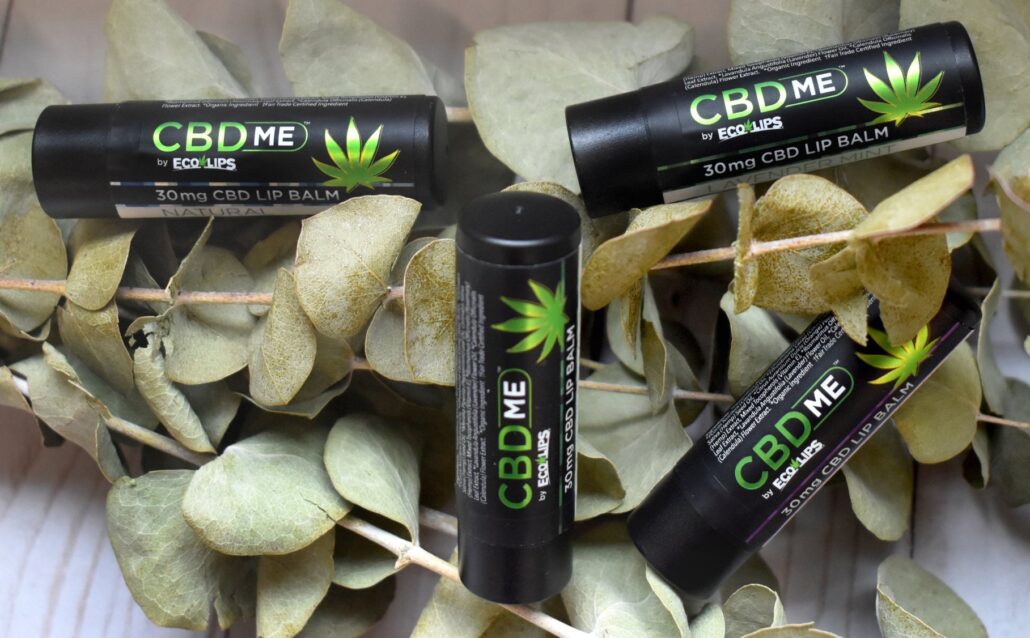 Let's get to know the three varieties of the CBD ME Lip Care by Eco Lips:
The Natural Lip Balm features earthy hemp oil with a touch of rosemary leaf extract. It provides ultra-moisturizing qualities without added flavor.
You'll love the Lavender Mint Lip Balm for its cooling tingle of peppermint essential oil paired with lavender's zen qualities. Together, they create a perfectly balanced blend.
The Lavender Orange uplifts your spirits with bright, juicy orange essential oil and keeps you zen with its calming lavender essential oil. This perfectly blended duo enlivens the spirit and relaxes the senses.
What are your thoughts on these CBD lip care products? Will you be more mindful of the lip products you're using? Will you add these organic lip care products to your Fall personal care routine?