'Tis the season for holiday parties and get-togethers with friends and family. After being unable to come together to celebrate the season and be with each other for so long, this holiday season sees friends and family gathering for impromptu holiday parties. This means we're back to bringing a bottle of something festive, whether it be a spirit, ready-to-drink options, or a case of canned cocktails. Join us as we recommend the drinks you should bring to your next holiday party.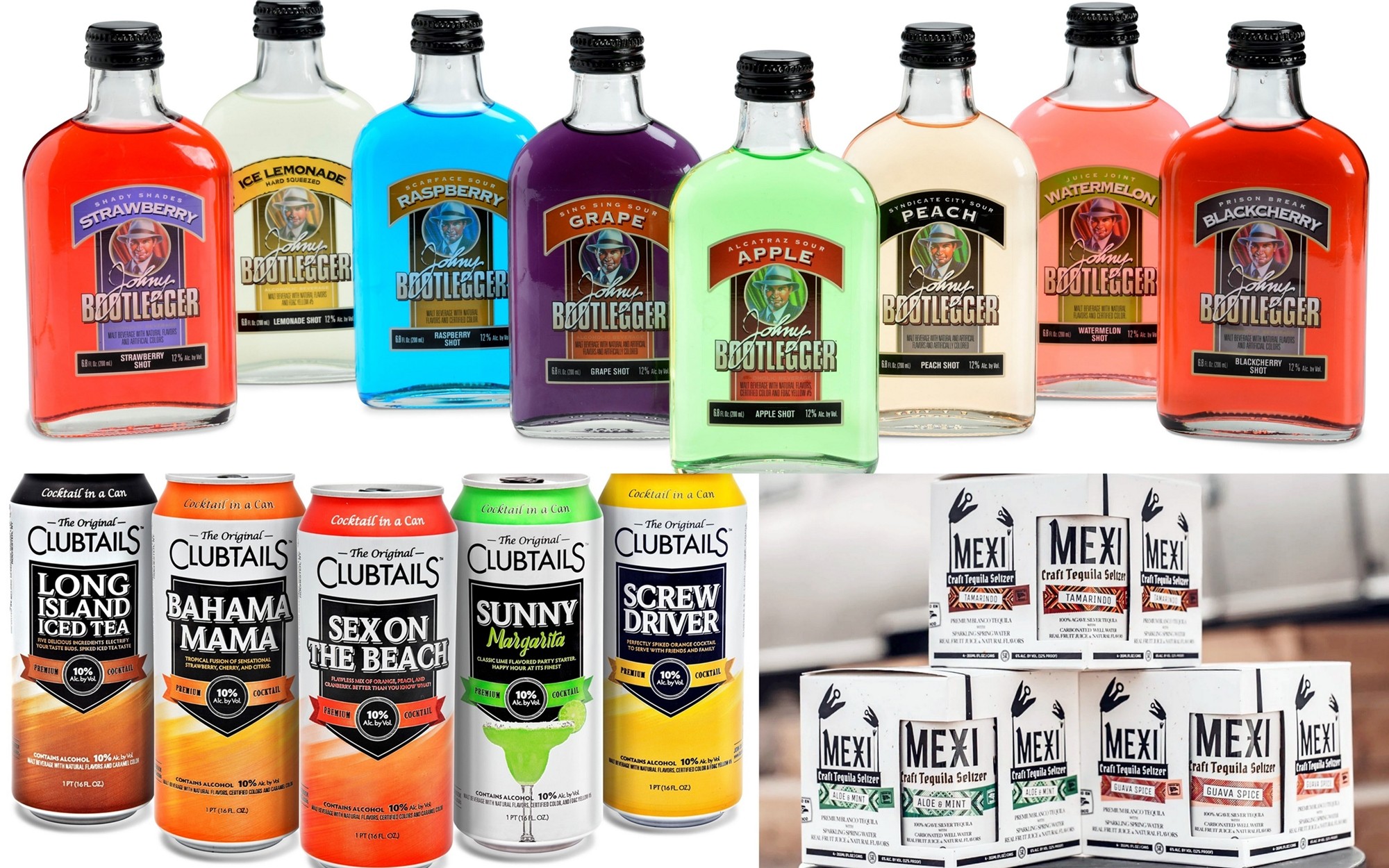 We're sharing some very cool, single-serve, ready-to-drink libations and canned cocktails from Johny Bootlegger, Clubtails Cocktails, and Mexi Craft Tequila Seltzer. Let's get to know these very cool drinks. First on the list of drinks you should bring to your next holiday party, is the glass bottle packaged Johnny Bootlegger.

We're starting our holiday celebrations with fun cocktails from Johny Bootlegger. Want to turn your holiday get-together into a cool Speakeasy? You will love the ready-to-drink Prohibition-era cocktails from Johny Bootlegger. From its variety of flavored spirits to its flask-shaped bottle, these single serves will keep everyone merry and bright. Johny Bootlegger boasts ten flavors in their lineup, including Alcatraz Sour Apple, Moonshine Mango, Ice Lemonade, Juice Joint Watermelon, Sing Sing Sour Grape, Shady Shades Strawberry, Syndicate City Sour Peach, Prison Break Black Cherry, Fox Hole Fruit Punch, and Scarface Sour Raspberry. It's like traditional beer, but with an extra kick!
Because of their proprietary filtration process, you'll get to enjoy the cleanest, best-tasting malt-based drink you've ever had. This multi-stage filtration process also naturally removes gluten from the vegan-friendly malt base. The fun-flavored libations contain 12% alc./vol and are available in 200mL and 375mL size bottles, as well as a 4pc variety pack of 200mL bottles.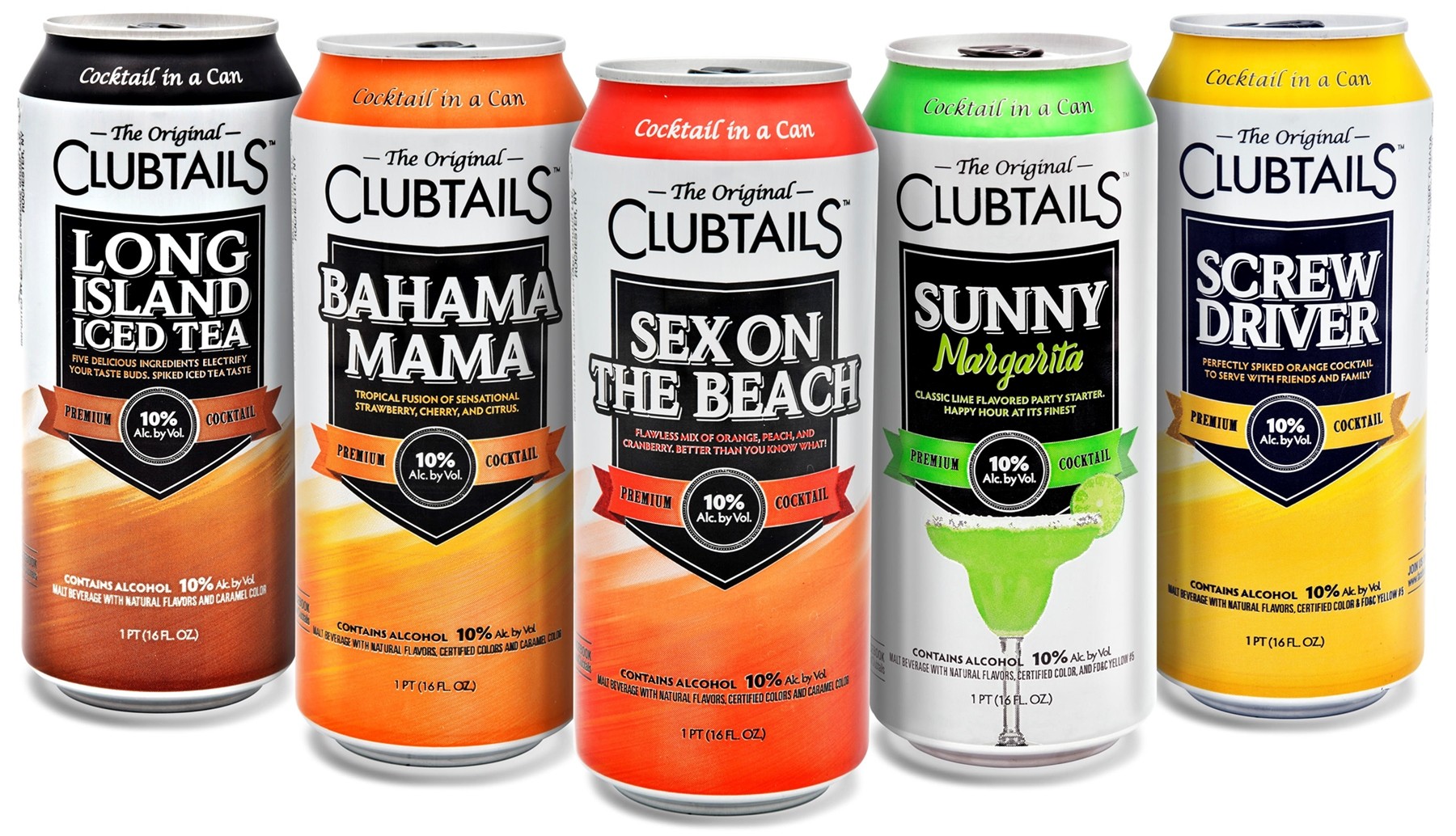 Our list of drinks you should bring to your next holiday party continues with some canned cocktail fun from Clubtails Cocktails. Our college days were filled with party cocktail staples like Screwdrivers, Sex on the beach, Long Island Ice Teas, etc. We know yours was too. This holiday season, bring some nostalgia to your friend's holiday party with these iconic drinks in ready-to-drink, canned cocktails that are only 10% abv/vol.
Like the previous libations, Clubtail Cocktails are also vegan-friendly, gluten-free, and made from a malt base. They currently offer thirteen delicious flavor varieties, including Sex on the Beach, Sunny Margarita, Bahama Mama, Screwdriver, Long Island Iced Tea, Watermelon Margarita, Pink Lemonade Cocktail, Blue Hawaiian, Strawberry Daiquiri, Peach Breeze, Mango Margarita, Alabama Slammer, and Peach Margarita. Looking for a quick and fun way to enjoy your favorite mixed drinks? Just open up a can of Clubtail Cocktails. These are available in multiple size options. Select flavors come in a variety of sizes that include 16oz and 20oz cans, 6-pk of 11.02oz bottles, 18-pk of 16oz canned variety packs, 12-pk of 12oz sleek cans, and 12-pk of 11.02oz bottle party packs.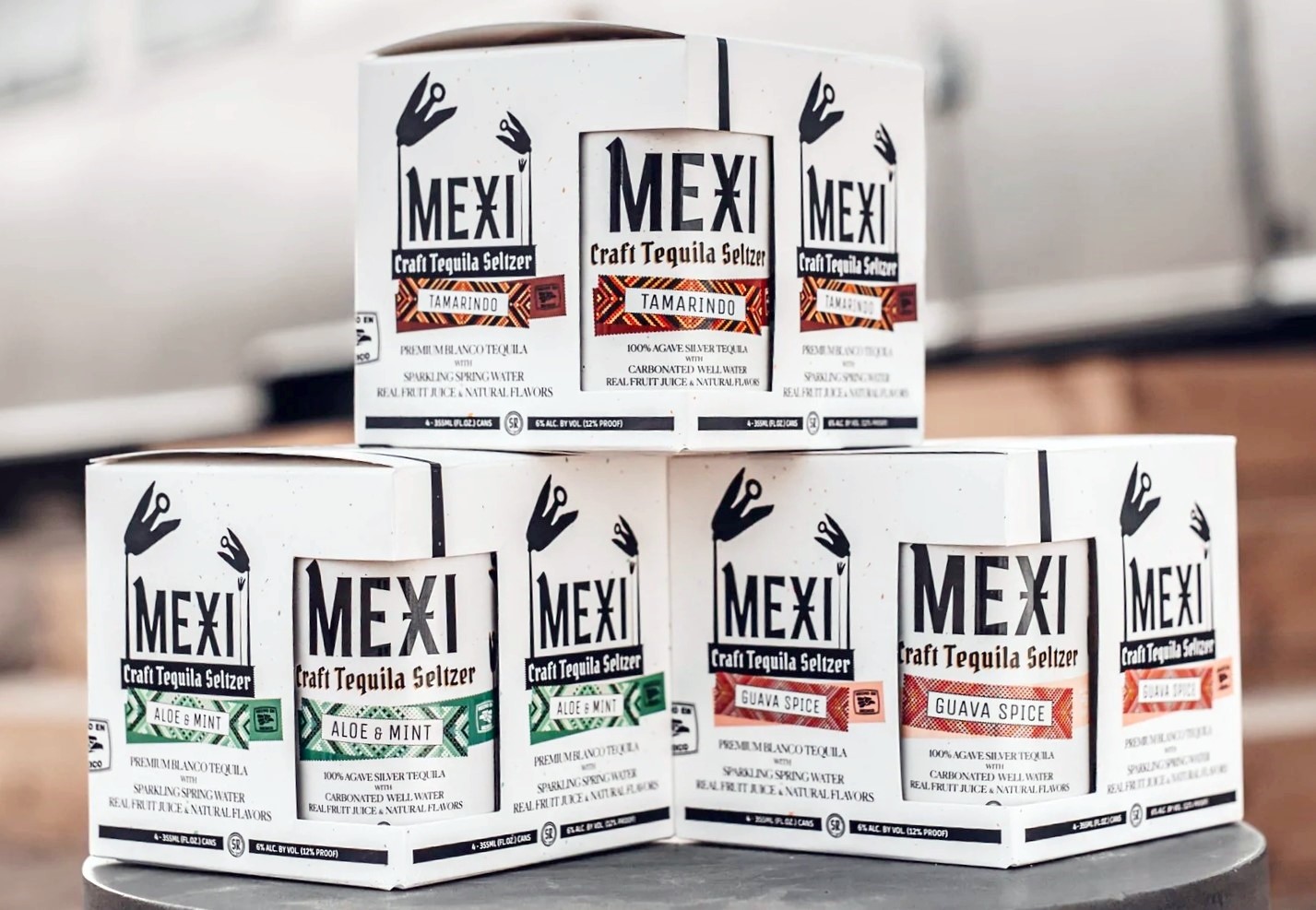 Last, but certainly not least, on our list of drinks you should bring to your holiday party is Mexi Craft Tequila Seltzer. Are you ready to indulge in delicious Mexico-inspired flavors paired with everybody's favorite Mexican pastime — tequila? Mexi Seltzer embodies the spirit of Mexico's fiesta culture blended with California's open creativity and casual rebellion.
What sets Mexi craft tequila seltzer apart from other brands on the market? It's made with 100% agave tequila, real fruit juice, and natural flavors. Mexi Craft Tequila Seltzer is made for a non-conforming taste. For rebels that won't settle for anything less than clean ingredients and real craft NOM distillery tequila "Hecho en Mexico" combined in a delicious refreshing seltzer drink! Instead of offering the typical sugary margarita or Paloma-style canned cocktails, Mexi Craft Seltzer is inspired to innovate with innovative flavors like Guava Spice (sweet and spicy), Tamarindo (tangy-tang tang), Spicy Mango (sweet, fruity and spicy), and Aloe & Mint (cool and bright) from their Spirit of Mexico Collection. Their Wanderlust Collection promises even more flavors, with new flavor launches coming soon. Grab a 3 X 4-PK or 6 X 4-PK of your favorite flavors now.
Now that you're better acquainted, we'd love to know. What are your thoughts on our suggestion of drinks you should bring to your holiday party? Will any of these make your shopping list?