There's no doubt that wines and champagnes will be flowing this Valentine's Day but many of us will follow that up with w delicious, hot cup of tea. Whether we're celebrating the day of love with our significant other or our singlehood, following up a post-alcohol night by snuggling up with a delicious cup of tea is not only smart, it's sensual.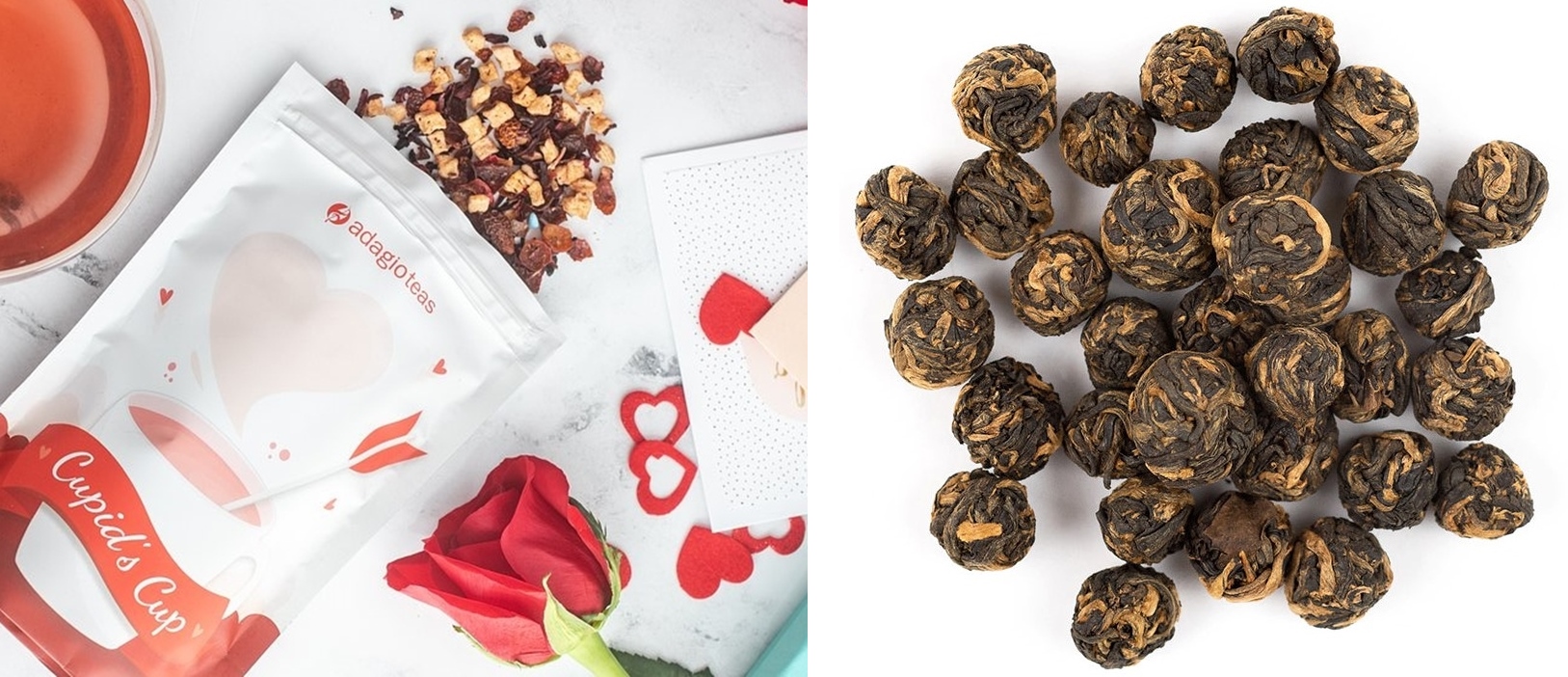 Today, we highlight two exceptional teas. One, sublimely decadent, the other, sensual and exotic. Welcome to a world of tantalizing loose leaf teas from Adagio Teas and Tea Runners. Both are sure to delight your and your significant other's senses and are excellent to enjoy for Valentine's day and beyond. Read on to get to learn why it will be love at first sip for you.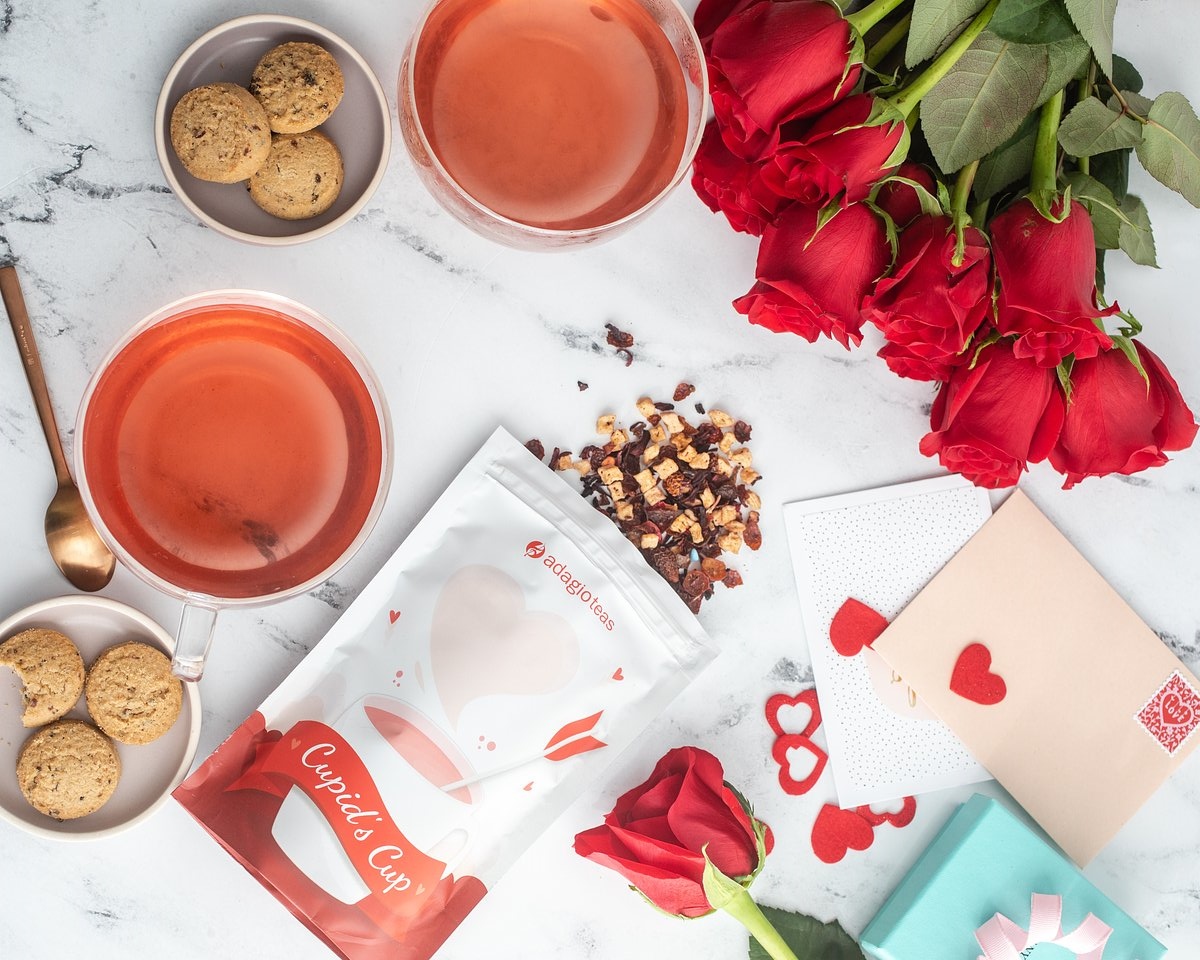 Just as its name says, it is love at first sip of this incredibly enchanting loose leaf tea from Adagio Teas, aptly named Cupid's Cup. It's a love potion in a cup. This heartwarming blend of rose hips, rose petals, hibiscus, strawberry, apple, vanilla, and sprinkles, boasts a tangy, sweet, and creamy taste that will have you coming back for more.
The caffeine-free blend boasts a rosé hue makes it the perfect drink to enjoy and wind down with for a romantic evening at home. We love the option to add milk to give it a white chocolate-covered strawberry taste. Get a 3oz pouch for $15.00 on www.adagio.com.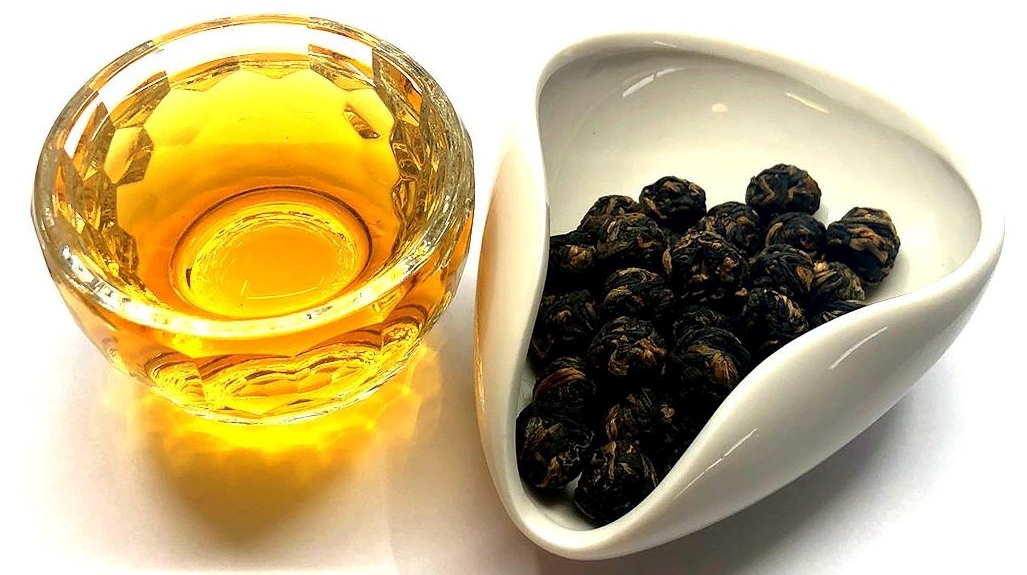 Although we're not talking about precious gemstones, these black pearls are just as rare. Black Dragon Pearls feature the highest quality of black tea leaves that have been painstakingly hand-rolled into perfect pearls. It hails from the Yunnan province, is naturally sweet, boasts a smooth, rich flavor with a touch of earthiness and a slight pungency of stone fruit, with notes of powdered chocolate. There's much to love about this multiple award-winning blend.
Coffee lovers will love the fact that it has a high level of caffeine and full flavor. Add 2-3 pearls per cup to steaming hot water and watch the Black Dragon Pearls slowly unfurl; the black pearls steep into a delicious, honey hue cuppa. Get 2oz for $14.95 and 5oz for $29.95 on www.tearunners.com.