If you've just moved into a new apartment and are looking for ways to make it feel more homely, you can start by getting some accessories. Have a look at five suggestions of apartment accessories you can get that will have a positive impact on the way your new apartment looks and feels.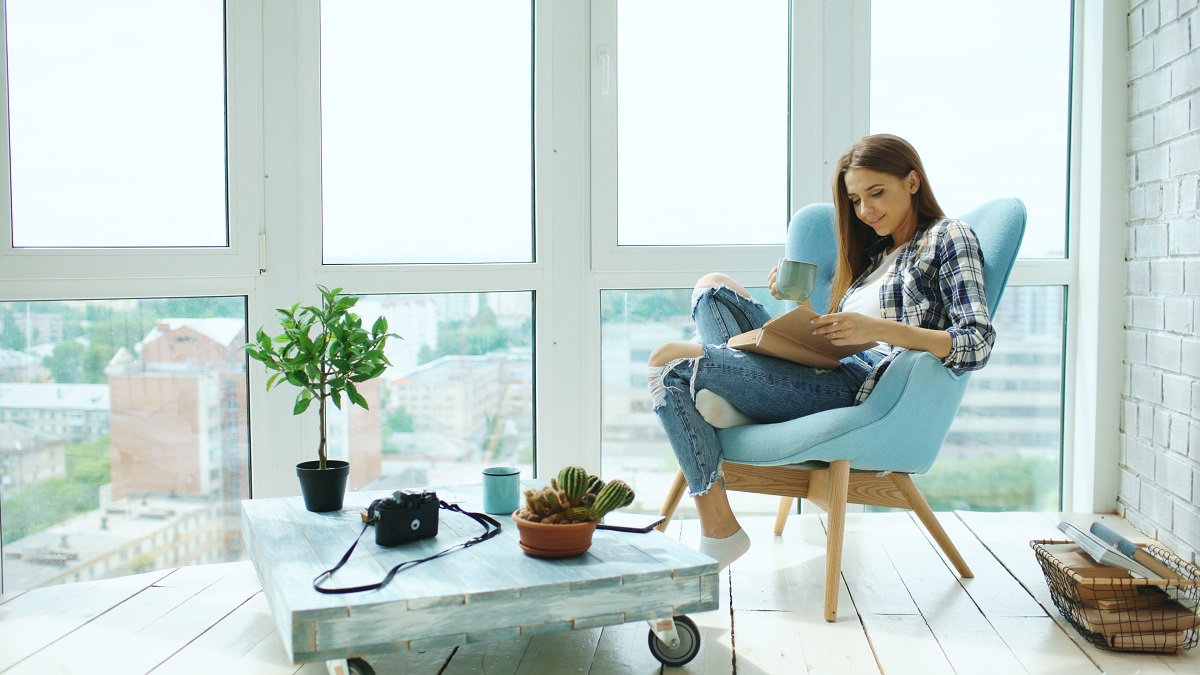 Pick Out Thrifted Furniture
The first thing you should look into is new furniture, as no home is ever complete without a few choice pieces. With the average sales price for condos in existing buildings in Manhattan standing at $1.9 million in the third quarter of 2017, you may not be keen on spending too much on furniture, as you might have spent a lot on the apartment you're in. It's possible in this case to shop for thrifted pieces, as they will offer you the advantage of being affordable and looking unique. When you come across a reasonably-priced piece that's in good condition, you will be well-placed to take it home!
Find a Unique Bookshelf
One part of being a millennial is the ability to enjoy decor that's also functional, such as unique bookshelves. With this, you can place your favorite books, both those you've read and those you intend to read, on a beautiful bookshelf. They will look good on display and you can enjoy turning through the pages as well whenever you're inspired enough to read. You can either buy a used bookshelf, purchase one to build yourself or buy a custom-made piece from a local carpenter. With a custom-made bookshelf, you can have it made in any material you please, which will be helpful when matching it to your other furniture!
Include Plant Life In Your Space
Plants are another major decor item in this current age, so you can give your new apartment a modern touch by adding a plant or two. You may read up on the best plants to have in a particular space and go for them, making sure to follow the care instructions in order to keep them alive. Since a simple plant can cost as little as $29.95, you may choose to add several smaller plants to a space so you can add some color and texture with various potholders.
Add a Pop of Color With Some New Decorative Pillows
You also have the option of getting decorative pillows, which are the perfect way to add some color to your space. These will work best if the rest of your apartment is a neutral shade, as they will pop out and attract attention. It will be easy for you to find a way to arrange them for the effect you want. They'll also be cozy for visitors!
Create a Music Corner
Finally, we all enjoy music, as it provides an avenue into a different world depending on the mood we are in. For this reason, create a music corner in your new apartment. If you play an instrument or instruments, you can set them up in this designated spot. You can also include a quality sound system, records, CDs, and other musical accessories. With 60% of respondents to a survey saying that they own a smart speaker, you may also own one that you can find a nice spot for in your music corner. Add some comfortable seats and you will have a nice space where you can retreat to when you want to fully immerse yourself in the world of sound.
With these apartment accessories, you're sure to upgrade your new apartment and make it more of a home. Find one or two items that speak to you and give it your own twist if possible, and you will be proud of what you can achieve.