Though Mother Nature is trying her very best to extend the winter season, it is officially spring. And while we may not yet venture outdoors with our grills, that doesn't mean we can't disregard what the thermometer reads and get our grill on. For those brave souls who are not afraid to brave freezing cold temperatures to fire up their outdoor grills and the rest of us making our indoor grills work overtime, we've got the perfect grilling companion for you. Whether you're a Grill Master, char connoisseur, or hungry foodie, you're going to need the best sauces and rubs around….and we feature them below.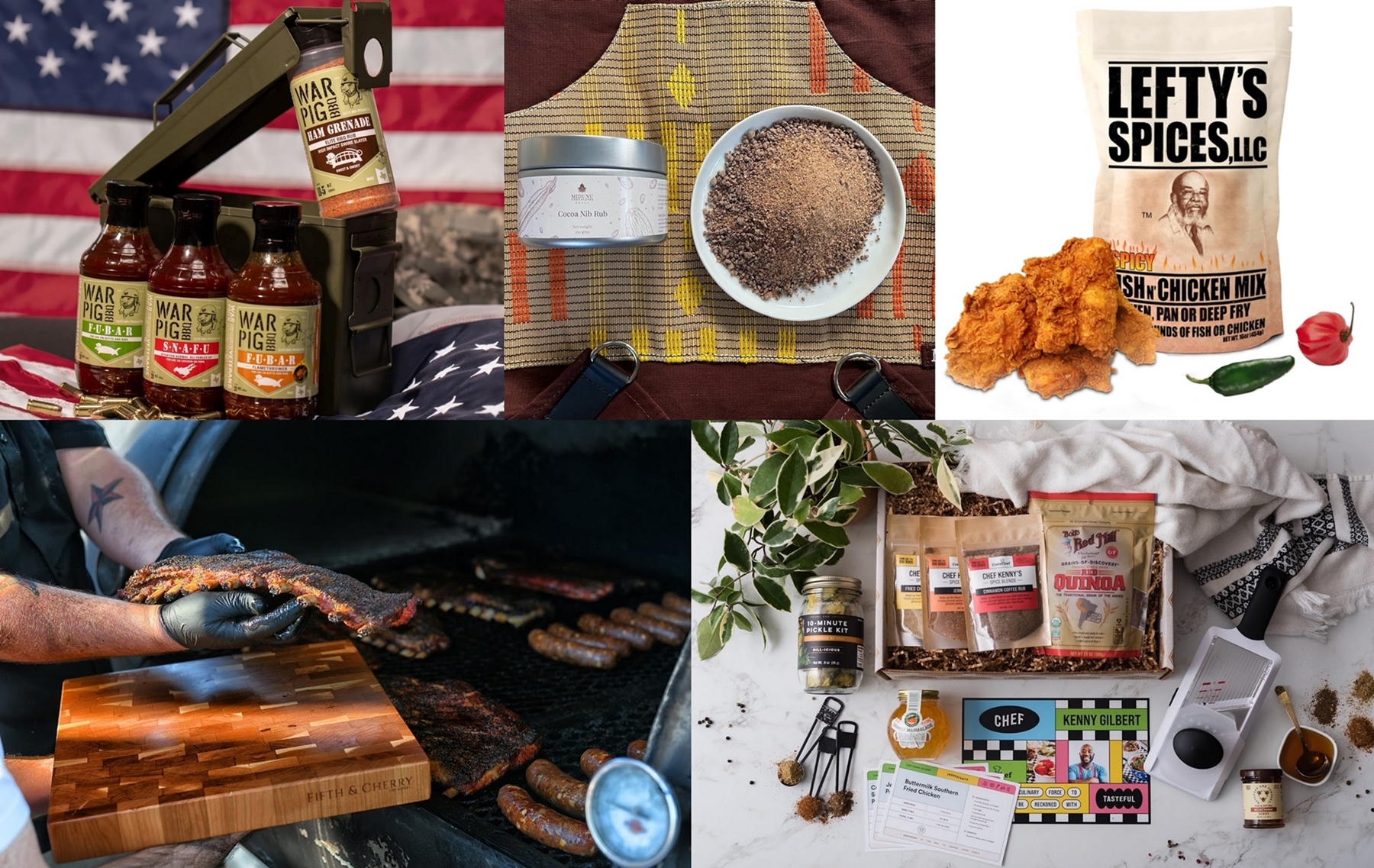 Grab your aprons and grilling tools, get the charcoal or grill plate ready, and get ready to inject some amazing flavors into your grilled meats, fish, or vegetables with the wonderful sauces, rubs, and seasonings from Midunu Chocolates (yes we said chocolates), WarPig BBQ, Lefty's Spices, CrateChef, and Fifth and Cherry. Let's get to know these pitmaster-worthy grilling must-haves.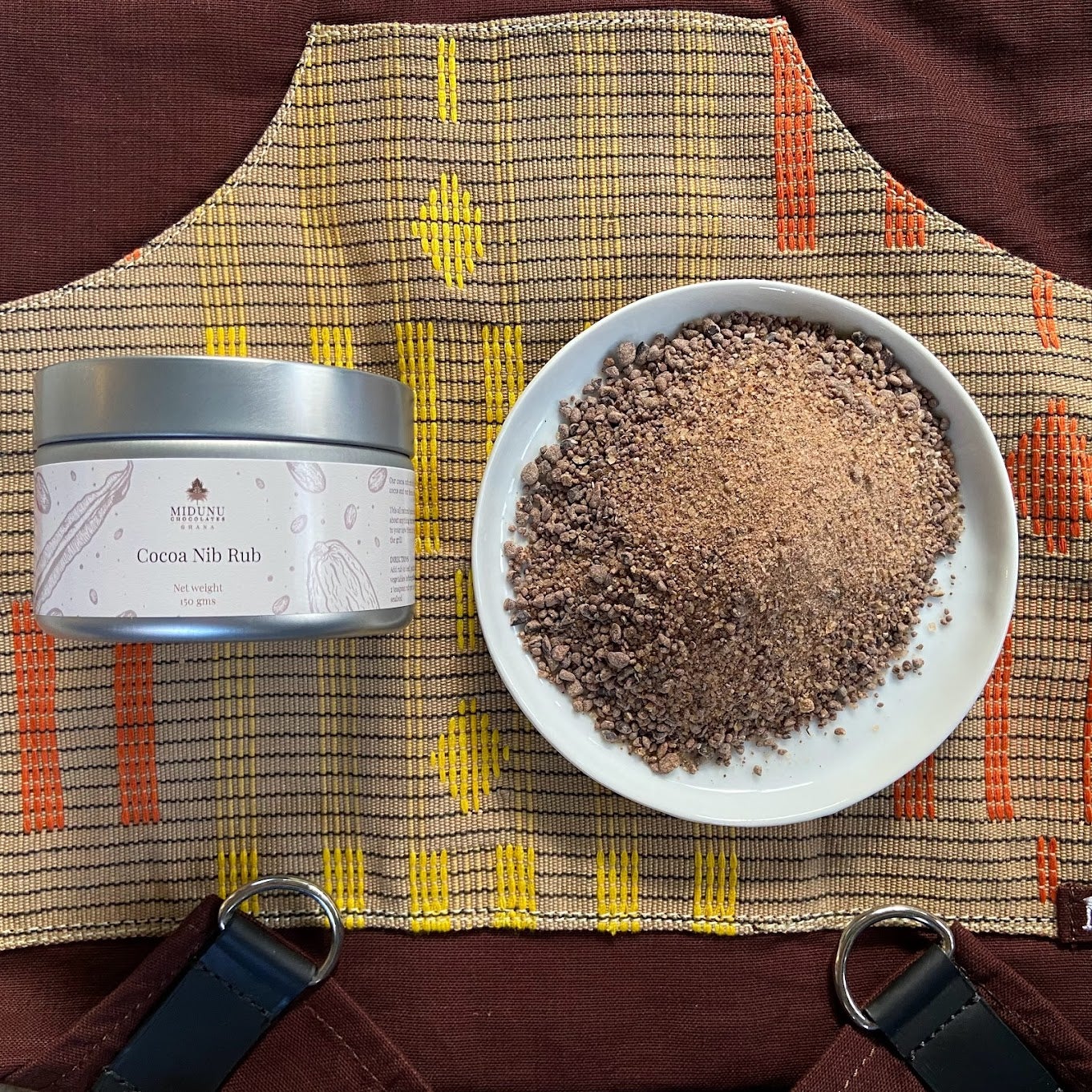 We know what you're thinking, "what does chocolate have to do with grilled meats?" It's simple; it's a great way to add a nutty flavor to your food. In case you're jealous it's always BBQ season in Ghana, get yourself a little something from Midunu Chocolates that'll help you mix it up by adding a little chocolate to your grilling rotation year-round. Midunu Chocolates' Cocoa Nib Rub adds a nutty cocoa flavor to beef, poultry, fish, seafood, or vegetables. This decadent rub is made with the perfect blend of west African spices. Buy it on its own or as part of their BBQ Essentials box.
The BBQ Essentials box comes complete with a fashionable and functional apron featuring leather and handwoven aso oke from Nigeria. Gifting this box to your favorite grill kings and queens is a great way to support this great Black female-owned business.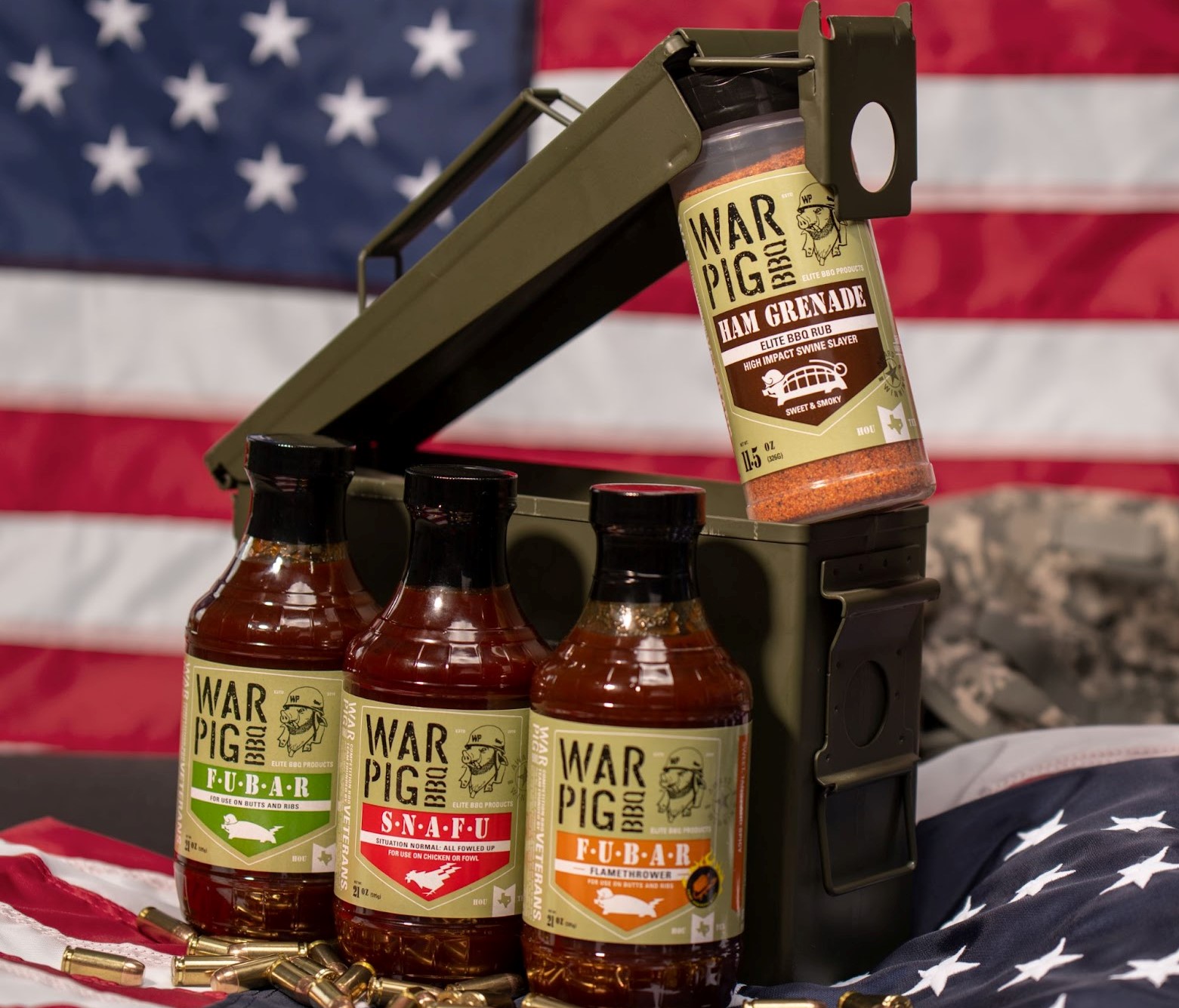 We love a good grillmaster and many of us are lucky to know at least one. A pitmaster that fears no winter storm or rainy day, their grills still rise to the occasion. They deserve the gift of the best of the best in sauces. With any of WarPig BBQ's award-winning sauces packed with rich flavors, they'll get just that.
If you're looking to introduce your grill master to the brand, we recommend you start with the F.U.B.A.R. Elite BBQ Sauce. We've put this delicious sauce on almost everything. It boasts a wonderful level of sweetness that compliments the smokiness and char of any grilling protein. You'll taste why this sweet and tangy sauce is the #1 best-selling barbeque sauce in Texas! Perhaps drizzle a citrusy kick onto poultry with the SNAFU Elite BBQ Sauce. No matter which flavor you decide, giving back runs through this veteran-owned brand's saucy veins. A percentage of each purchase goes towards veteran-focused charities including Folds of Honor, Lone Survivor Foundation, and PTSD Foundation of America. Also sold in all H-E-B stores across Texas.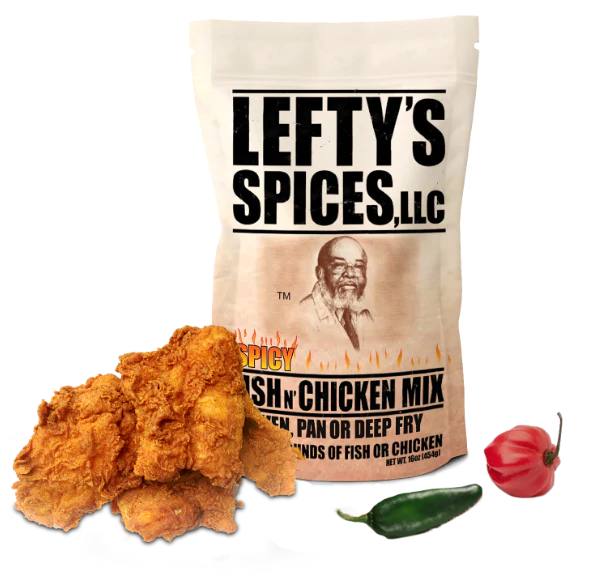 This one is for the barbecue bosses who love to toss some fried meats or veggies into the grill mix! Lefty's legendary Fish N' Chicken Mix fry batter adds some Southern flair to meals. The bold flavors marry perfectly with poultry, pork, seafood, and vegetables for a drool-worthy bite. For those who like a kick, they even have a spicy option! No need for milk or eggs, just add water and fry away in the oven, pan, or deep fryer.
This Black-owned family business has set out to make flavorful food made with quality ingredients simple, and once you try their fry mix you will be blown away and left wanting another juicy bite!  Available in 16oz and 3lb bags, you can add Lefty's Fish N' Chicken Mix to your grill list via Amazon and select Sam's Club, Kroger, Publix, and Safeway retailers in the DMV region.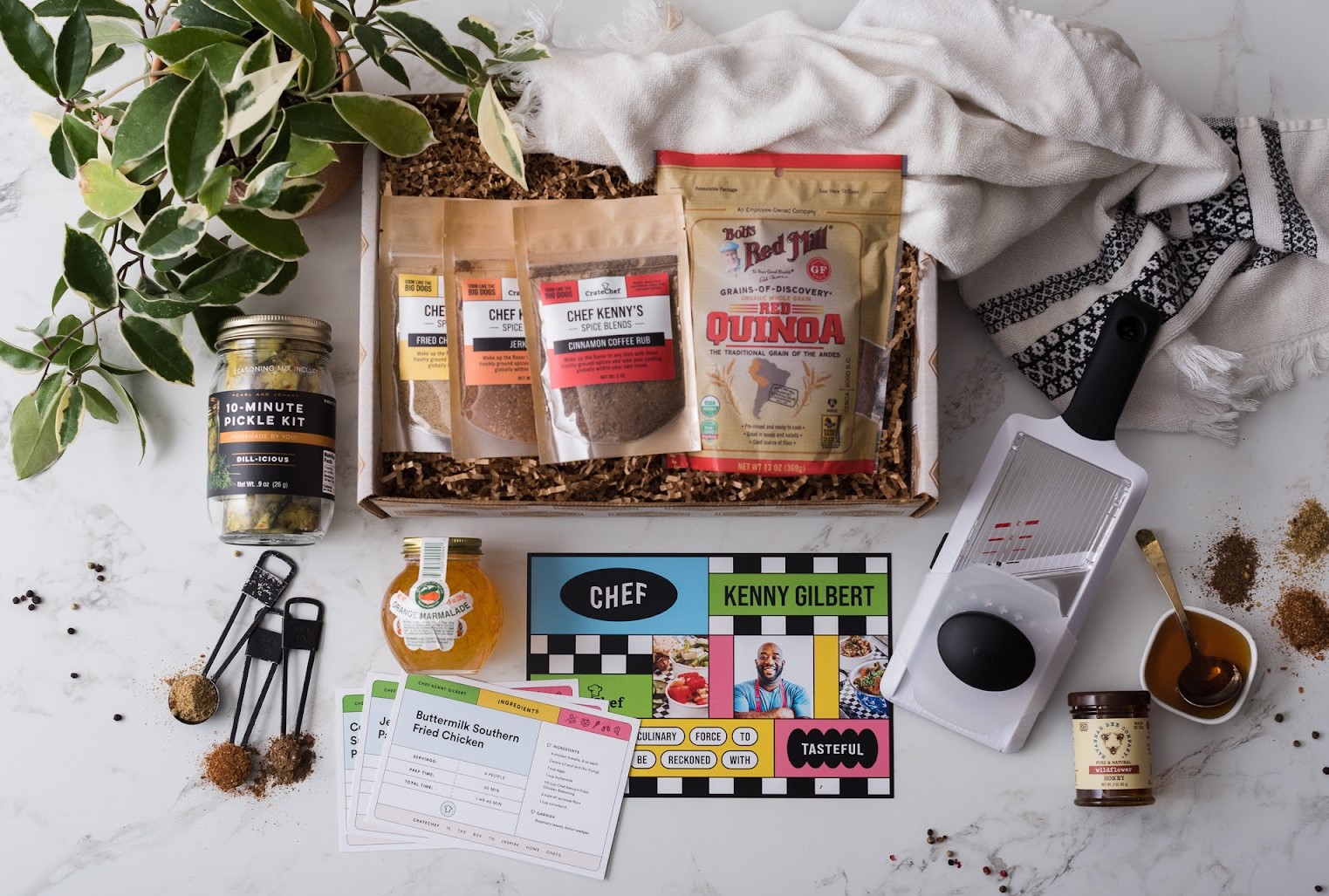 Gourmet items arrive right at your doorstep with CrateChef to help nourish your inner chef. Sign up for CrateChef's subscription box or gift boxes and receive non-traditional curated kitchen favorites and pantry items handpicked by a top-name cooking expert. Each box from this small, woman-owned company, features a selection of top-name chefs' "favorite items" for the home cook. Every other month, the box is filled with the featured chef's favorite products including a selection of artisan foods, kitchen tools, gadgets, sometimes a cookbook, selected recipes, and information about that chef and why they chose the products in their box.
Every box will teach you something new and elevate your cooking to the next level, whether you're a beginner or a seasoned cook. Past chefs have included "Top Chef" Season 7 Contestant Chef Kenny Gilbert with items like special seasoning blends and marinades included to take your grilling up a notch. Subscription Boxes are available for $45.00 and gift boxes for $51.00 on www.cratechef.com.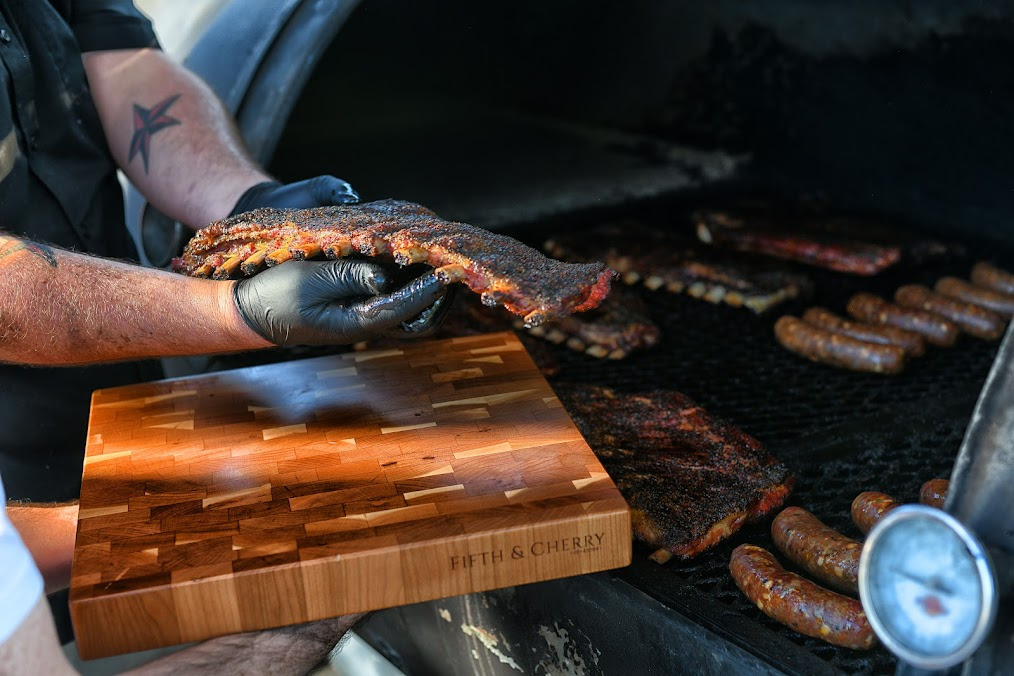 A Veteran-owned family business, Fifth & Cherry has been handcrafting heirloom-quality butcher block cutting boards that will last for generations to come. Their epic butcher block cutting boards take preparing meats and descaling fish to the next level.
All handmade, the boards are incredibly durable, antibacterial, and have a lifetime warranty on refinishing, unlike any other board on the market. Plus, they keep knives from dulling and needing to be resharpened frequently. These boards are strong, dependable, and made to last. The butcher blocks retails for $299.00 and includes a lifetime warranty.