We cannot believe we're almost to the end of summer. Of course, that doesn't mean it's the end of the summer celebrations. To properly say goodbye to Summer, we're turning to the latest delicious Smirnoff must-haves, Smirnoff Neon Lemonades.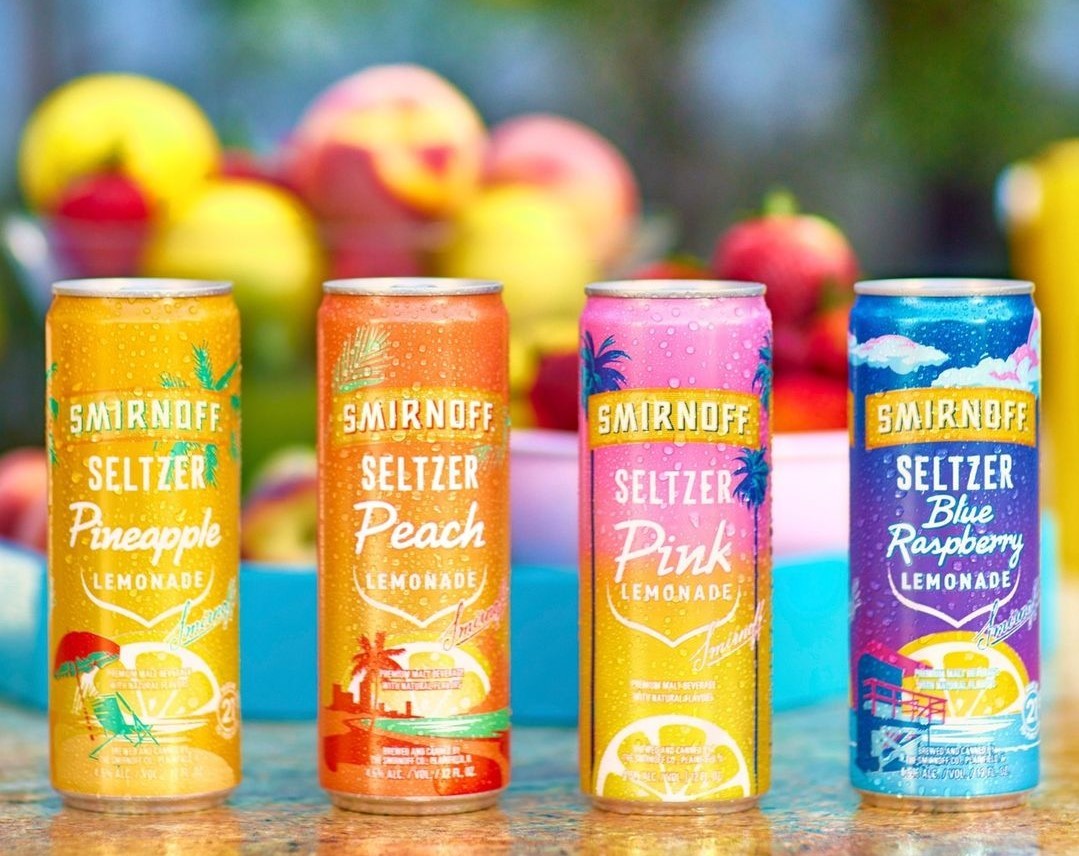 Smirnoff Ice Neon Lemonades are the perfect combination of sweet fruit flavor and tartness, all packaged in vibrant, hot Miami vibes. Smirnoff Ice is bringing a new take on the booming lemonade trend with this 12-pack slim can mix. The Smirnoff Seltzer Neon Lemonade Variety Packs include four bold flavors, they include Smirnoff Ice Pink Lemonade, a wonderfully tart lemonade taste with hints of sweet raspberry and strawberry; Peach Lemonade, a refreshing balance of sweet peaches and tart lemons; Pineapple Lemonade, a combination of juicy pineapple and freshly squeezed lemon flavors and Blue Raspberry Lemonade, refreshingly tart lemonade with a sweet blue raspberry finish.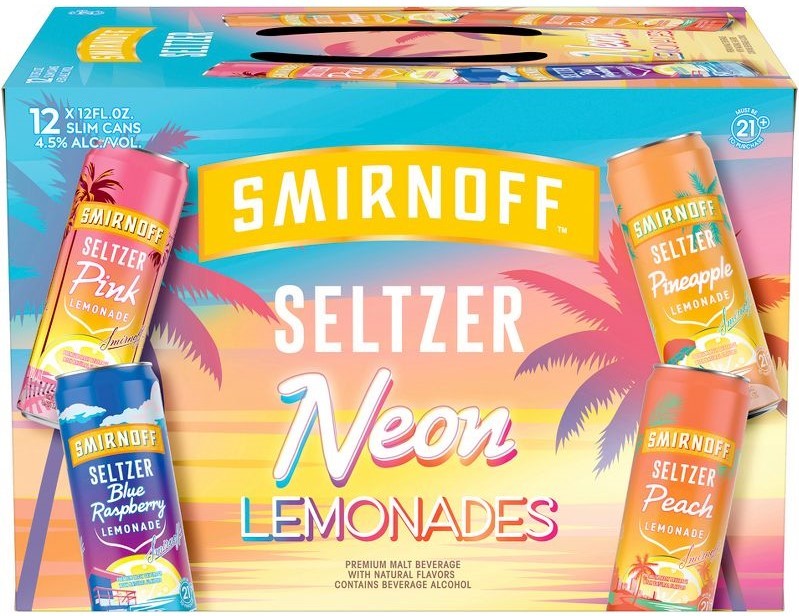 The hard seltzer lemonades combine sweet fruit flavors with lemon tartness. We invite you to try the variety of kosher and certified gluten-free flavors. You absolutely need to get your hands on a 12-pk. Not only are the flavors delicious, the ready-to-drink malt beverages only have 99 calories per 12oz can; they boast a 4.5% ABV, have 2% juice concentrate, only 99 calories, and are sweetened with Stevia. If you're looking for a light, low-calorie cocktail, these are a great option without the guilt.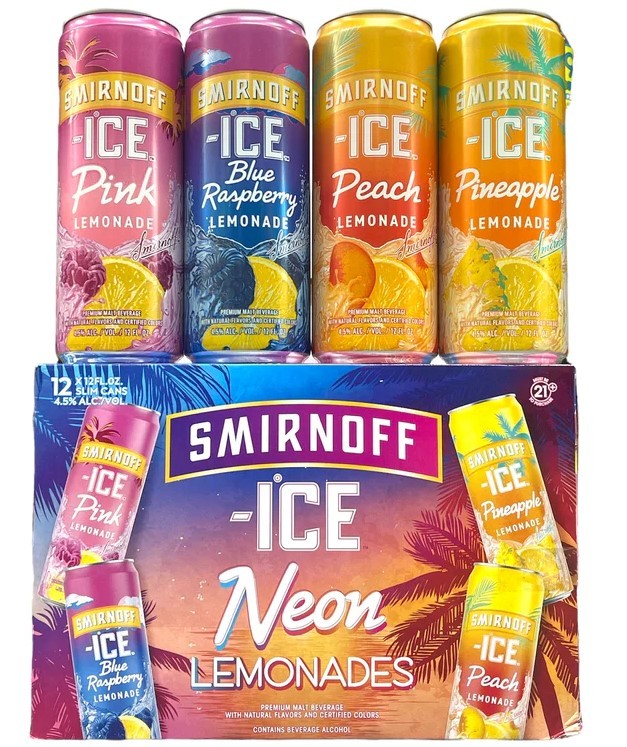 The Smirnoff Ice Neon Lemonades have everything the Smirnoff Seltzer Neon Lemonades have. Although one is seltzer-based, there is no difference in the ABV between the Seltzer and Neon Lemonades, both boast 4.5% ABV. The only difference is the Neon Lemonades are 120 calories and unlike the clear seltzers, they're colored. But, whichever variety pack you go for, you'll be rewarded with delicious lemonade-based drinks that are sure to make the end of your summer celebrations a more enjoyable one.
The Smirnoff Ice Neon and Seltzer Neon Lemonades are available nationwide for a suggested retail price of $15.99 per 12-pk. Grab your favorite at Drizly and Target. How are you celebrating the upcoming end of the summer season?