During the unbearably hot summer days, we rarely eat a lot, gearing towards lighter meals. But when the end of the season approaches and the temperature begins to take on early fall attributes, we're back to hearty meals and comfort food. It is just about that time, so we've found some excellent plant-powered ingredients to begin our late summer cooking.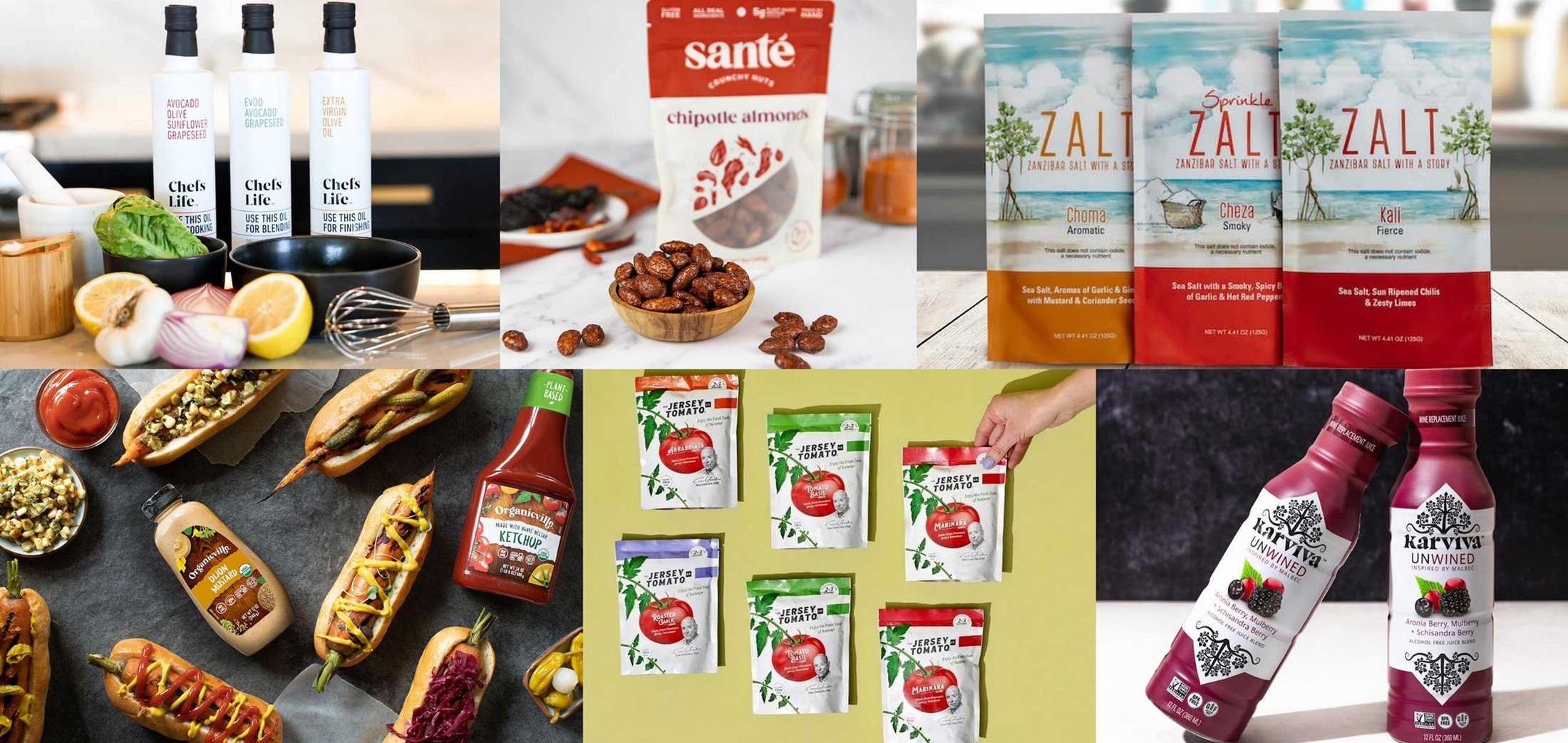 We're highlighting brands that will make it very easy to transition from a summer menu plan to the next season. From snacks to drinks, condiments, and the perfect ingredients for those hearty but not too heavy meals, we guarantee your late summer cooking and entertaining will always be a hit with these plant-powered options. We're highlighting delicious olive oils from Chefs Life, artisan sea salt from Zalt, a Zanzibar Salt with a story, organic condiments from Organicville, premium sauces from The Jersey Tomato Co, unique crunchy nuts from Santé Nuts, and a great wine alternative from Karviva Beverage. Let's get to know more about these summer cooking must-haves.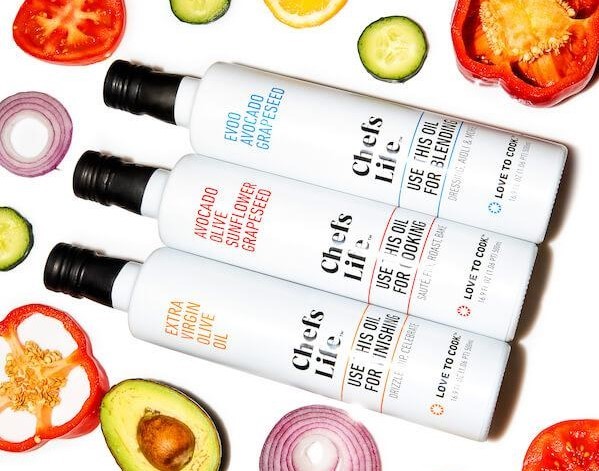 Chefs Life is a line of cooking oils created by celebrated Chef Brian Malarkey. Made for the home chef to suit specific culinary techniques, including cooking, blending, and finishing, the oils are designed to make wonderful meals easier and more flavorful. Each bottle contains the best oil or oil blend for a specific step in the creation of a dish or recipe, whether sautéing, frying, making salad dressings, or drizzling atop a finished dish.
Chefs Life is designed to be the only cooking oil you'll ever need, no matter how you make it in the kitchen. What makes Chefs Life cooking oil special is the special blend of Avocado, Second Pressed Olive, Sunflower, and Grapeseed oils, delivering a completely neutral taste to let your ingredients shine…and ultimately wow yourself and your friends!
Chefs Life is available at Kroger, QFC, Ralph's, Fred Meyer, Smith's, Baker's, King Soopers, Jay C Food Stores, Fry's, Dillon's, Jensen's, Cardiff Seaside Market, The Wise Ox Butcher & Eatery, and at www.chefslife.com.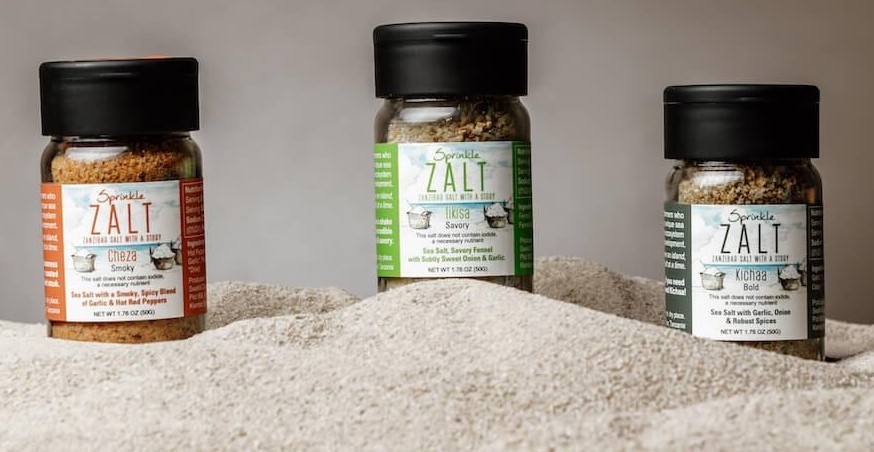 Zalt was born out of many things: friendship, determination, and a passion for the Swahili Coast of East Africa, but most importantly, out of purpose. Zalt's objective is to shape an ecosystem for sustainable growth in Zanzibar, one pinch of Zalt at a time. Female founded and owned, Zalt supports small-scale artisan farmers and empowers women by bringing the hand-harvested sea salt and flavors of Spice Island to the world.
Zalt Signature Blends feature sea salt which is solar evaporated using time-honored methods. Artisan farmers harness the perfect convergence of pristine waters, coastal winds, and equatorial sunshine, unique to the Zanzibar Archipelago. Zalt only uses locally sourced produce, dehydrated in-house to precise requirements, locking in all the flavor and nutrients at the peak of their freshness. All blends are all-natural, vegan, and gluten-free.
Zalt products are available in the U.S. on www.zaltsalt.com and www.kaskazi.shop.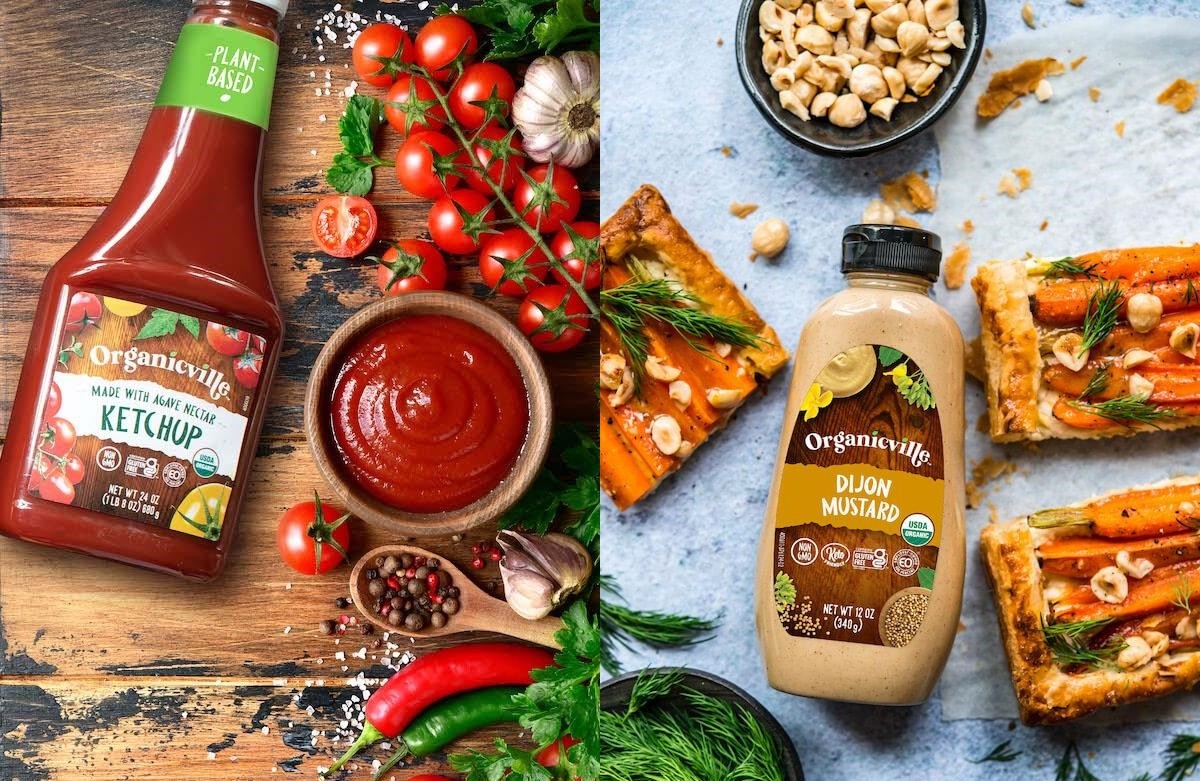 Organicville aims to change the food system for the better by empowering people to eat organic without limits. With its lineup of USDA Organic dressings, condiments, sauces, and marinades, its organic offerings provide consumers with delicious, plant-based options at accessible price points that contribute to a more mindful lifestyle. Today, Organicville stretches past its organic roots with products that are Whole30 Approved, keto-friendly, Certified Paleo, non-GMO, vegan, dairy-free, gluten-free, and no added salt and 0g of added sugar options.
Organicville Ketchup and Dijon Mustard are condiments created with everyone in mind. Organicville Ketchup is a summer staple for any cookout as it's sweetened with USDA organic agave nectar and made with ingredients you can feel good about serving to your friends and family. Organicville Dijon Mustard pairs perfectly with any charcuterie board and were developed to address a variety of needs, including keto-friendly, Certified Paleo, Whole30 Approved, and gluten-free, all while tasting just like good mustard should…amazing!
Organicville's condiments are available at Whole Foods, Sprouts Markets, and Amazon.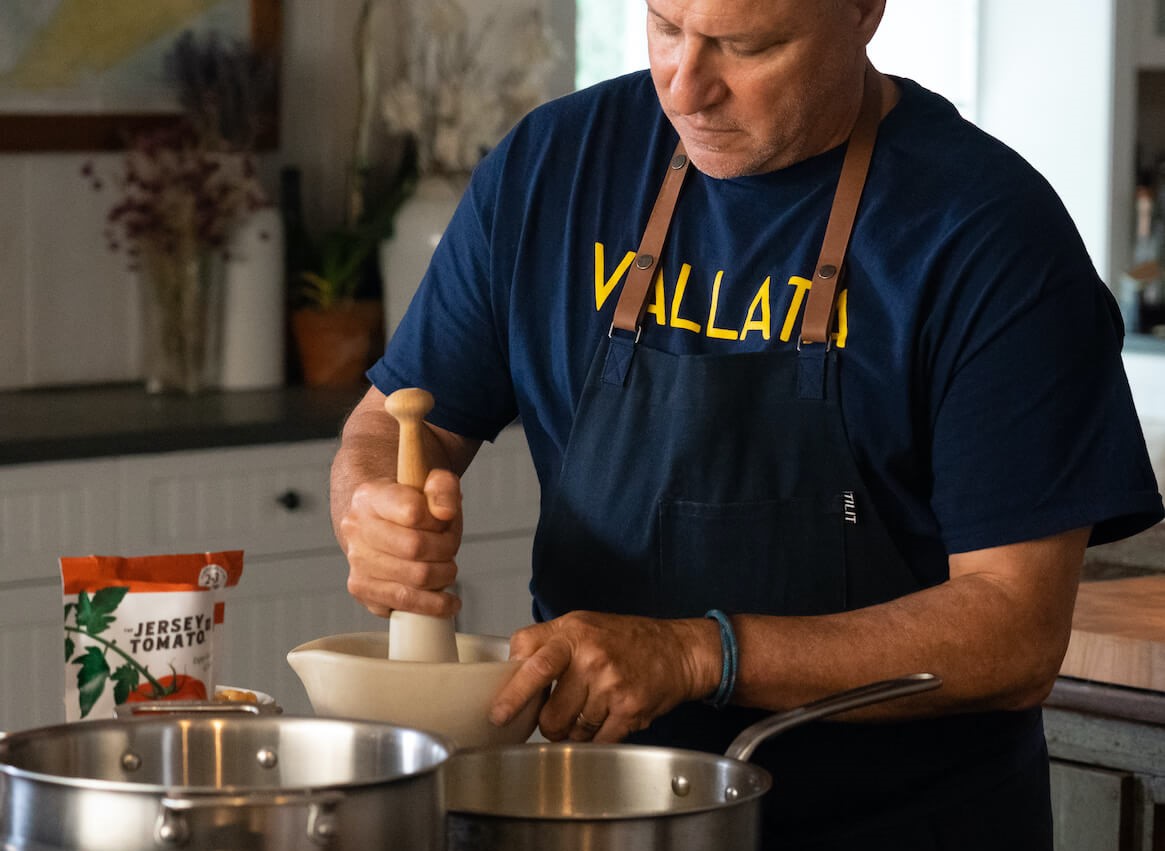 The Jersey Tomato Co. offers premium sauces with zero added sugar and no artificial preservatives to create the freshest tasting, clean-label tomato sauce on the market. The brand believes in authenticity in ingredients, recipes, and representatives. That's why The Jersey Tomato Co. partnered with New Jersey native Tom Colicchio, an internationally renowned chef, and head judge on Bravo's Top Chef, author, food activist, and restaurateur.
You'll be able to pronounce and recognize each and every one of the simple, quality ingredients that we put inside their tomato sauces. With fewer calories than our competitors, lower net carbs, lower sodium levels, and no artificial preservatives or added sugar, The Jersey Tomato Co. sauces are one of the healthiest tomato sauces on the market. Available in four delicious flavors including:
The Jersey Tomato Co. sauces are available at www.jerseytomatoco.com, and at Stop & Shop, Shoprite, Acme, and Bristol Farms.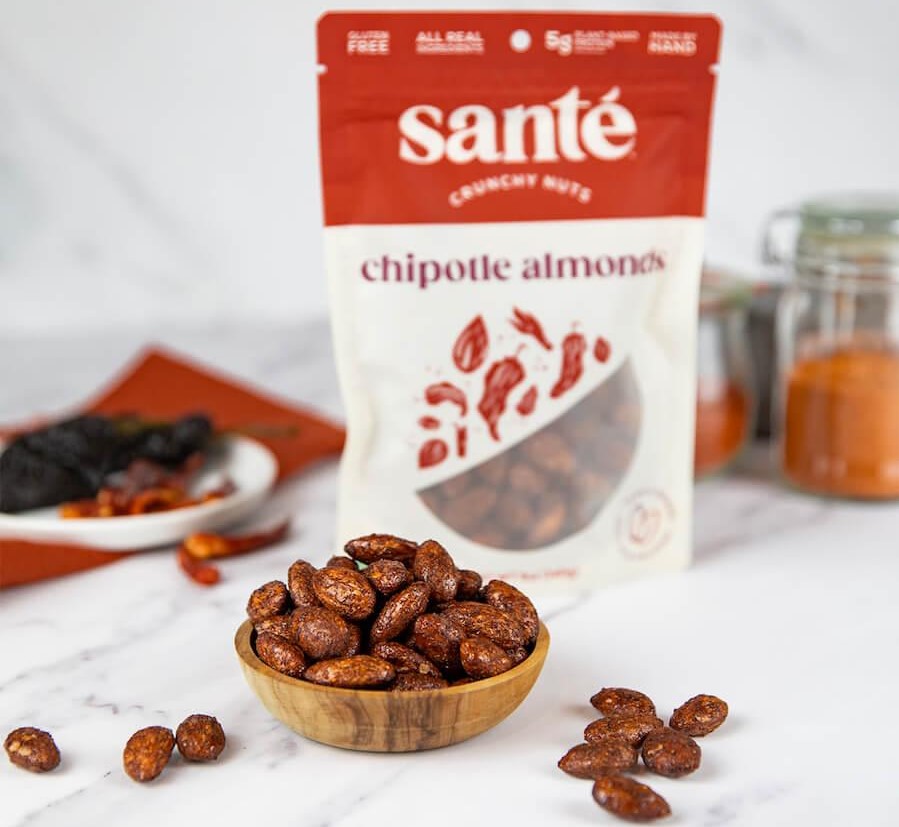 Santé Nuts is a family-owned company that handcrafts crave-worthy snacks one batch at a time. With a special roasting process obsessively developed over two generations, Santé offers uniquely crunchy nuts in a variety of delicious flavors you'll crave again and again. Made with wholesome, better-for-you ingredients, Santé is a treat that can be enjoyed every day.
Assertively spicy with a hint of sweet. These super-crunchy Chipotle Almonds include five flavorful peppers to add a feisty kick to your snack time. Add these spicy almonds to savory dishes that need a little extra heat or snack on them straight out of the bag! Get these and more on santenuts.com.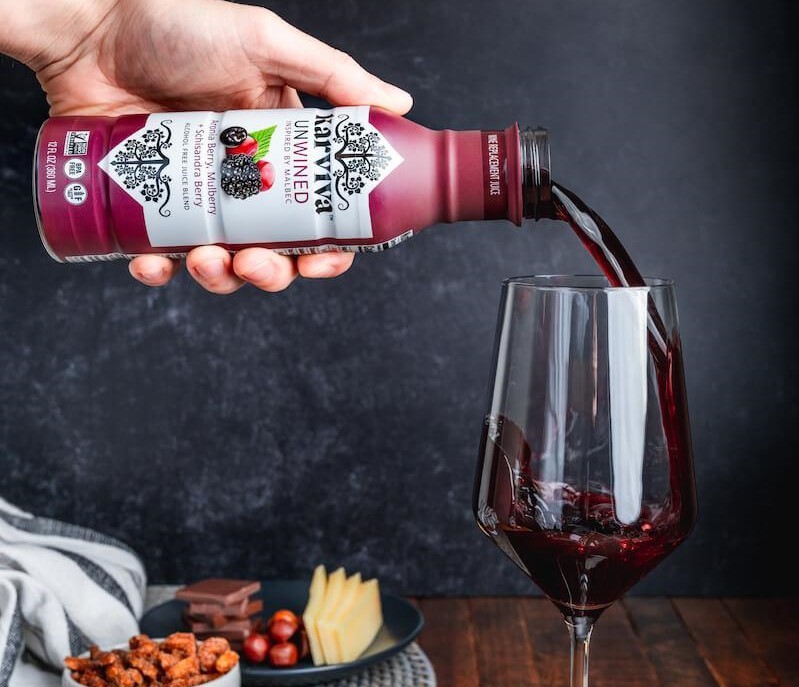 Karviva Beverage (formerly known as Karuna Beverage) is an award-winning innovator in developing great-tasting functional juices and smoothies using whole plant ingredients. Formulated from a belief that Food Is Better Medicine™, each unique beverage is inspired by ancient wisdom and backed by modern science. Karviva offers a vast array of product benefits ranging from restoration of digestive and immune health with prebiotics and antioxidants to delivering clean protein and providing sustained energy.
"Karviva is truly setting the bar for how mindful companies are operating in today's conscious environment. From start to finish, their Karviva Unwined replacement juice follows a mindful ethos of compassion, sustainability, environmental and personal health, and responsibility," as praised by the Mindful Awards organization for selecting Karviva Unwined as the 2022 winner of Mindful Innovation of the Year. "Karviva's Unwined is a great wine alternative to spice up an alcohol-free lifestyle. It's a functional and innovative wine substitute that is mindfully and eco-consciously produced on every level while maintaining its amazing health-benefiting flavor."
Karviva Unwined is available exclusively on Amazon.
We'd love to hear your thoughts on these plant-powered, summer cooking and entertaining offerings. Which of these are you adding to your pantry?