Did you know that your eye muscles are the most active muscle in your body? They're constantly moving to adjust to whatever you're looking at or what's in your peripheral view. Add in hours of looking at your computer, television, and phone screens and your eyes are no longer just the most active muscle, they're the most overactive, overworked, and overly strained muscles. However, targeted relief is available in the form of CorneaCare, the doctor-created brand to help treat tired, dry eyes.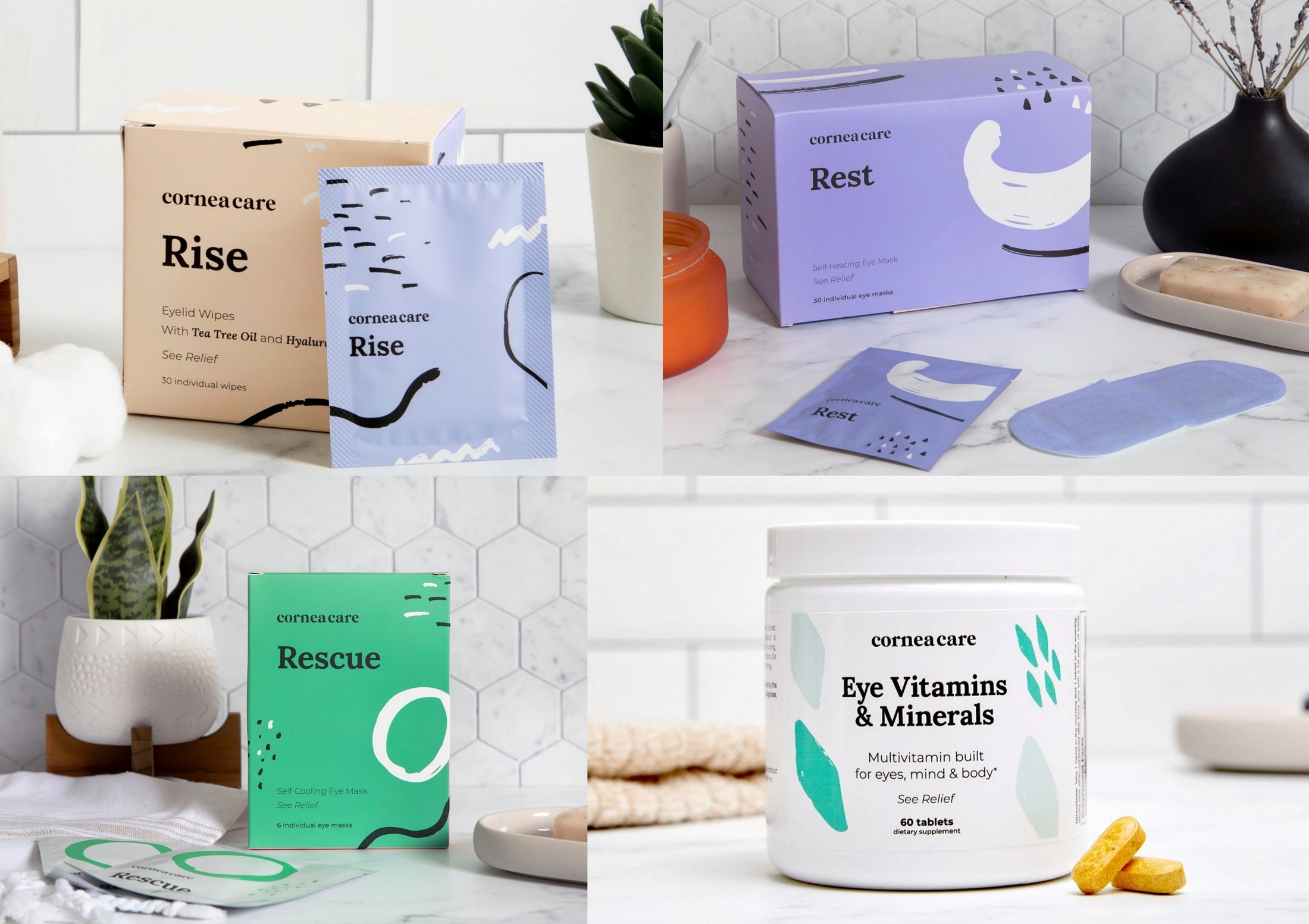 When you spend as much time as we do in front of a computer screen updating our website or editing photos, and mobile phone screen posting to social media, answering emails, etc., you will surely suffer from severe eye strain. The amount of time we spend in front of a screen doesn't even include our Netflix bingeing. As much as we tell ourselves to take periodic breaks from the harmful glare, when we're in the zone, we can end up spending hours staring at our screens. Top all that off with contact lens use, and environmental stressors like smoke, dirt, and other nasty things we're exposed to when we venture outside, and you're left with tired, dry eyes or swollen, red eyes.
Thankfully, Corneacare has eye rescue products to treat everything from tired, dry eyes, to swollen morning eyes and anything in between. No longer do your allergies, environment, or digital devices inhibit your daily productivity. CorneaCare is the one-stop source for dry eye treatments and education. The eye health and wellness brand is founded by an ophthalmologist and ophthalmic surgeon, Dr. Jovi Boparai. He, himself a sufferer of years of contact lens use. He has made it his mission to bring this topic to the forefront and provide easy and convenient solutions to eye strain or Dry Eye Syndrome.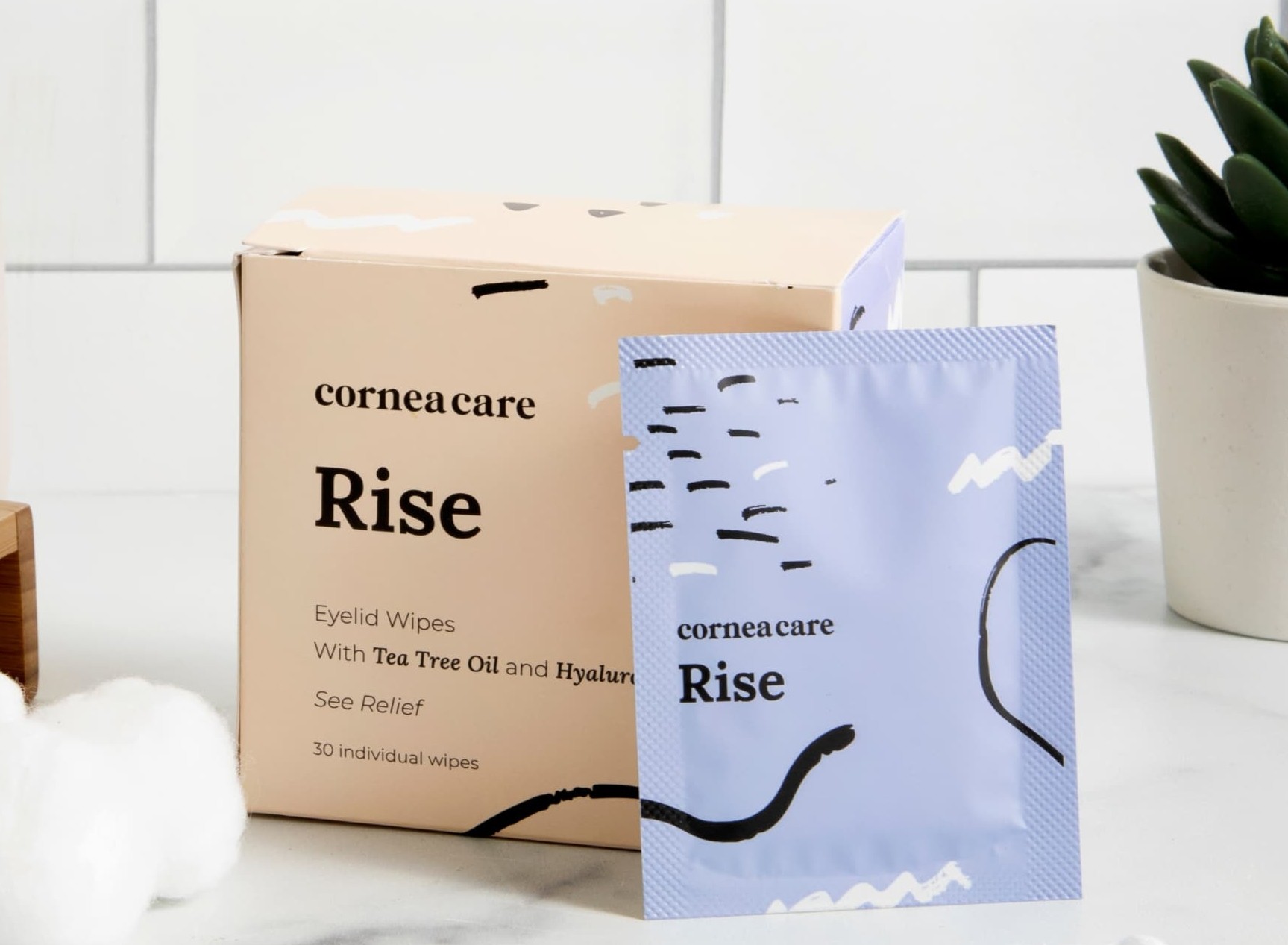 Made with hyaluronic acid and tea tree oil, perfect for eye dryness, itching, burning, and crusting/flaking of eyelashes. These wipes cleanse, moisturize, and rejuvenate, resulting in smooth, hydrated, and radiant skin around your eyes. Each pack contains 30 individually wrapped wipes.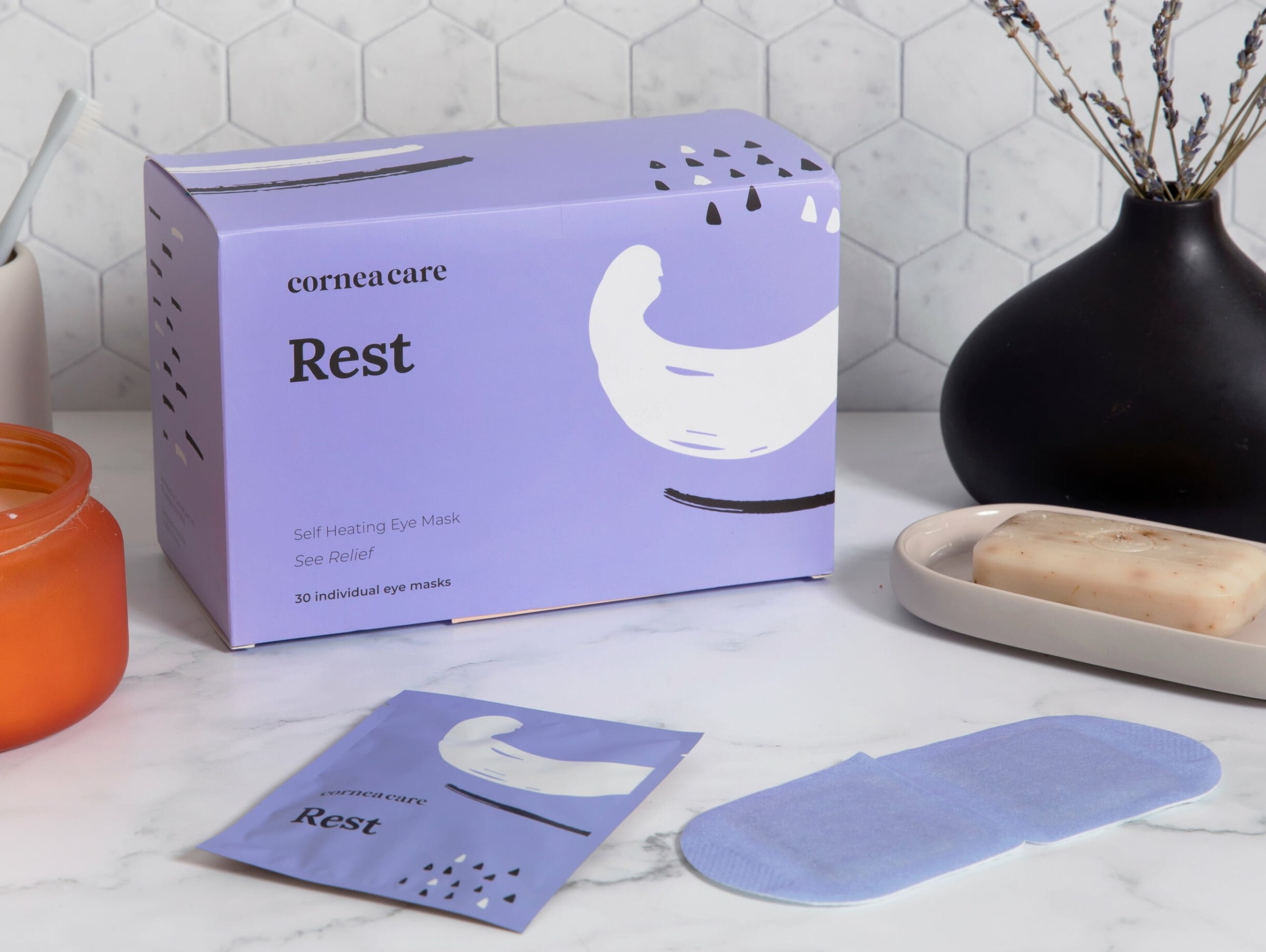 Instant warmth plus hydrated minerals are ideal for eye dryness, fatigue, tearing, puffiness of the eyelids, and styes. You'll love these warm compresses because they hydrate and provide a gentle warmth, leading to soft, moisturized, and healthy skin around your eyes. Each package comes with 30 individually wrapped warm compresses.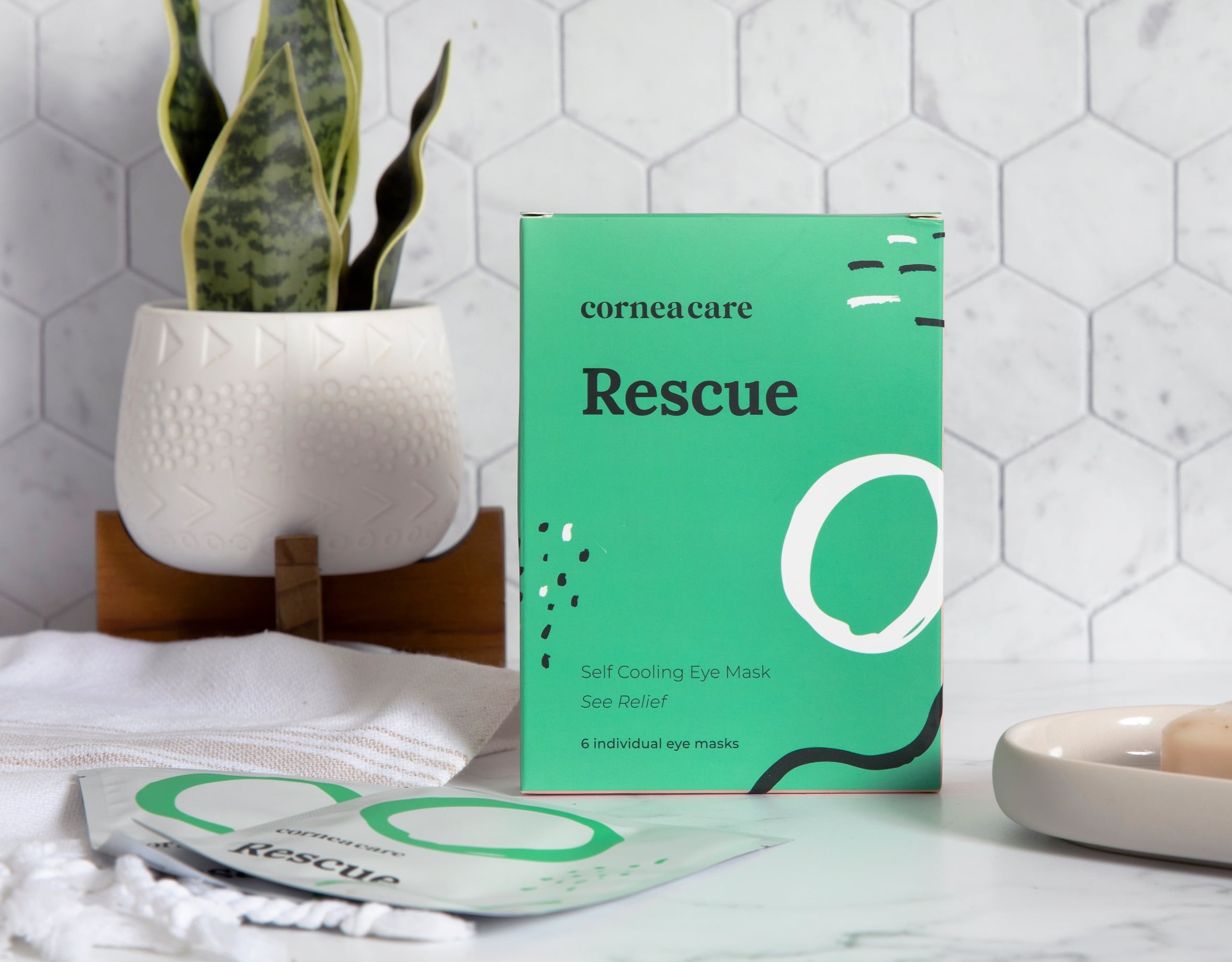 Cooling hydrogel for sudden flare-ups of eye dryness, pain, burning, swollen/inflamed eyelids, and pink eye. 6 individually wrapped hydrogel cold compresses. These hydrogel cold compress soothe, heal and nourish that provides immediate relief and repair to red, inflamed skin around your eyes.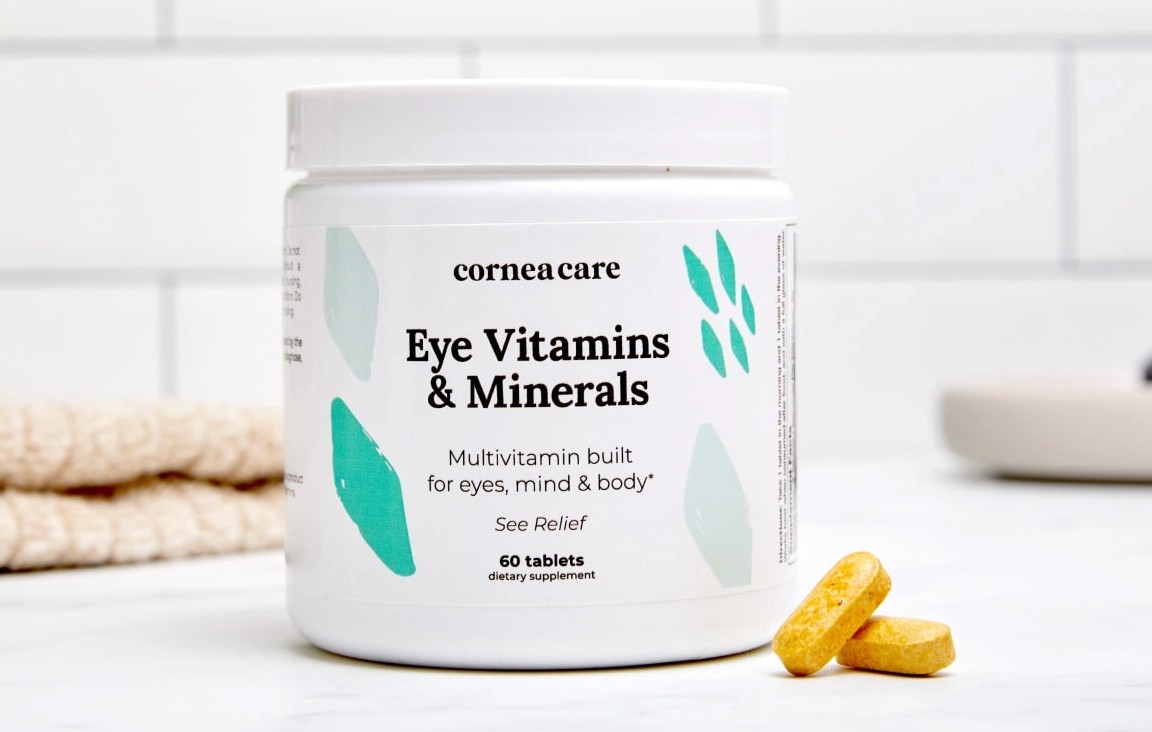 A single multivitamin to address the nutritional needs of your eyes, mind, and body. It's uniquely formulated to reduce inflammation and oxidation and promote visual, mental, and physical health. Benefits include anti-aging, hydration, reduce sun damage, decrease scarring, and an even skin tone.  Each jar contains 60 tablets.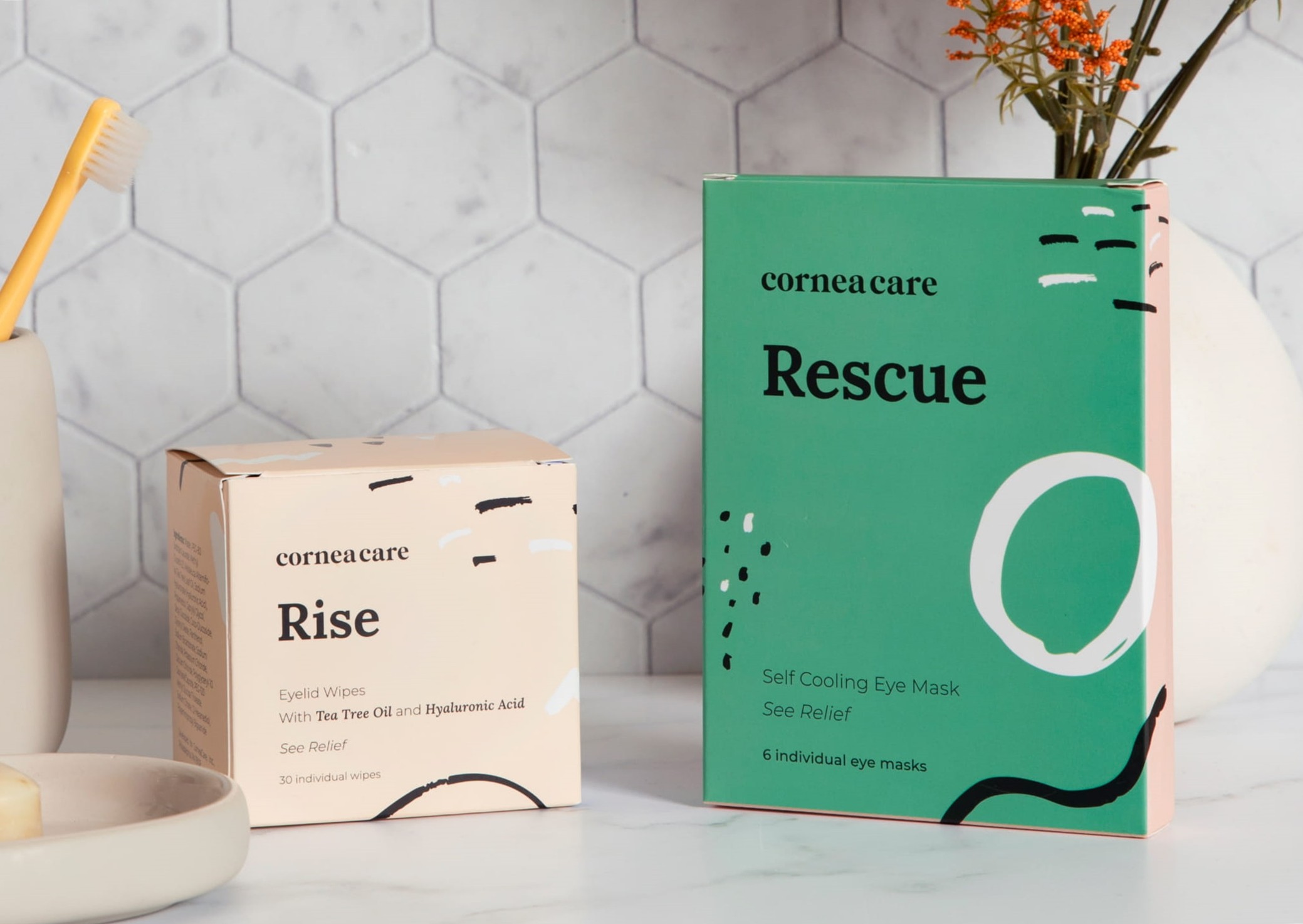 For those who don't know where to begin their eye rescue regimen. The Eyelid Hygiene Plan 1 is a great place to start taking care of your eyes. Perfect for eye dryness, burning, pain, crusting/flaking of eyelashes, inflamed eyelids, and pink eye. It includes 30 eyelid wipes and 6 hydrogel cold compresses. You can then take it to the next level with Plan 2 and Plan 3 to cover all the bases of your eyecare needs! It's a perfect combination to combat Dry Eye Syndrome.
What exactly is Dry Eye Syndrome? It's a chronic condition caused by unstable tears and inflammation. It leads to symptoms such as redness, burning, irritation, gritty sensation, and blurry vision.
A simple eye quiz on the brand's website plus the free app is a great place to start to determine if you have dry eyes, followed by deciding the right course of action. Check out Corneacare's TikTok and Instagram pages for a plethora of information as well. They aim to reach as many people as possible, including the younger crowd, to make eye care a priority for everyone.