There's a quote about never delaying to open a bottle of whiskey and it accurately describes our experience with Milam & Greene Whiskey. Although relatively new, this craft whiskey brand is becoming one of the fastest-growing whiskey brands in the U.S. Three of their offerings, the award-winning Milam & Greene Triple Cask Straight Bourbon, Milam & Greene Port-Finished Rye, and Milam & Greene Distillery Edition Single Barrel Straight Bourbon are hitting shelves in California, Connecticut, Florida, Georgia, Illinois, New York, Washington D.C., and Wisconsin now. Hitting stores just in time for the holiday gifting season.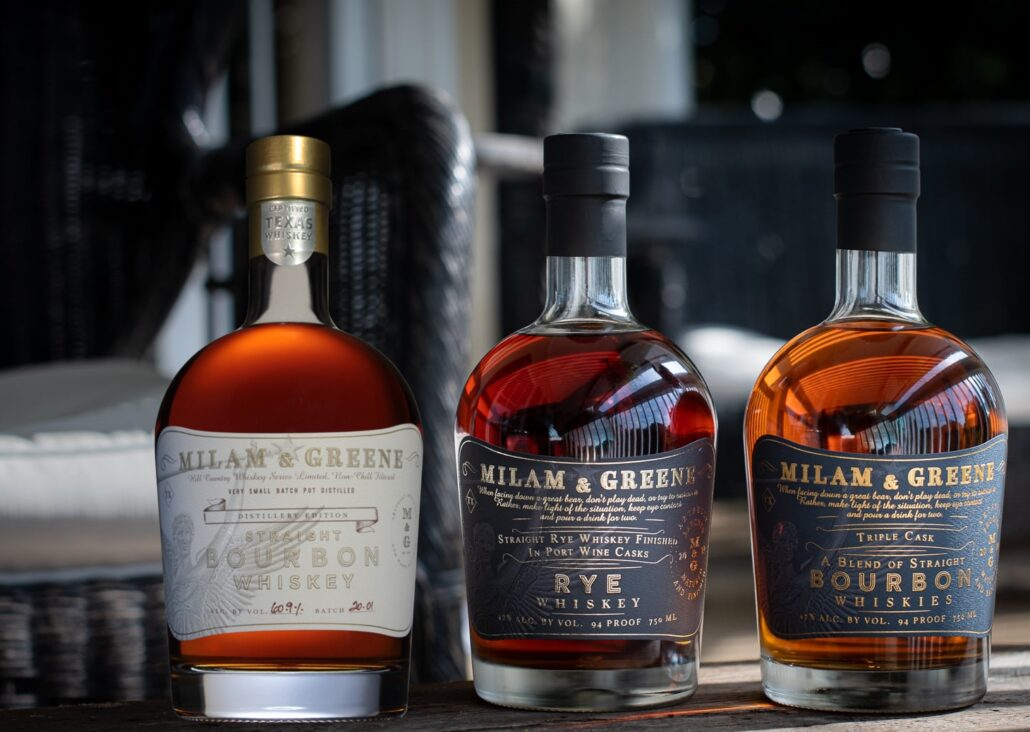 What better way than the gift of a great craft whiskey to help someone de-stress while living through the holidays during a pandemic. By now you're studying these whiskey bottles closely; which means you may notice these are not Kentucky whiskeys and you're correct. While Kentucky has a long, rich whiskey history, they're not the only source of great American whiskeys. Milam & Greene Whiskey is proof that a Texas craft whiskey can make you detour away from Kentucky and Tennessee; especially when it has a Kentucky connection.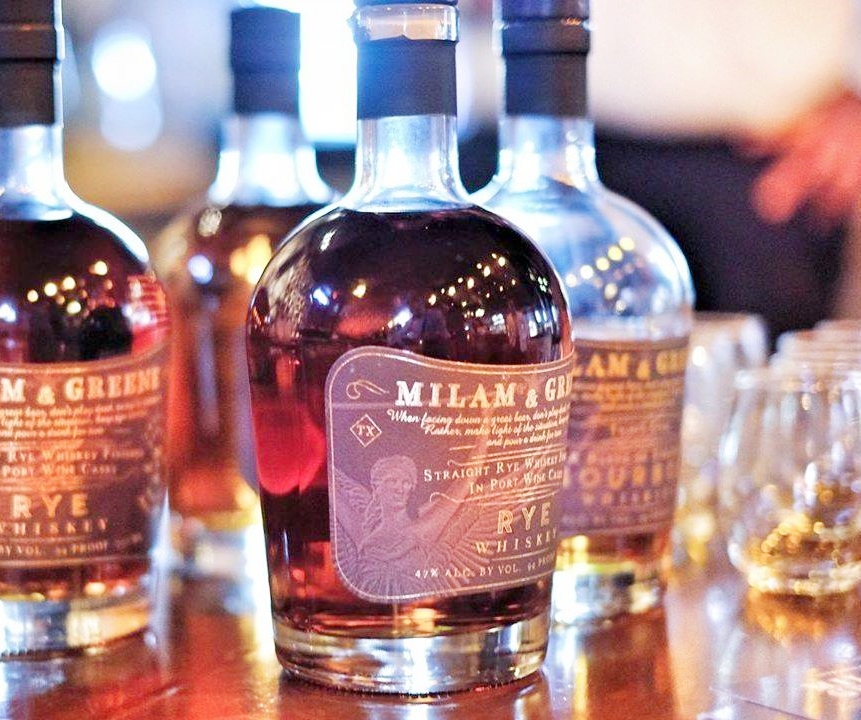 Under the direction of master distiller, Marlene Holmes, Milam & Greene Whiskey distills using a 300-gallon copper pot still in Blanco, Texas as well as in continuous stills in Holmes' home state of Kentucky. The team travels to Kentucky to distill using its own mash bill, yeast recipe, and distillation processes. The whiskey is matured in both Kentucky and Texas. In addition to distilling on-site and off-site, the team blends, batches, sources, finishes, and hand-bottles bourbon and rye whiskey to age to maturity in the unique Texas climate. The only craft distillery in the USA that openly embraces all these elements to make stunning whiskies. The distillery produces the three above mentioned Milam & Greene whiskies, which until now were only available in Texas. Join us as we explore these grain to glass whiskies created using the distinct processes of the great distillers of the past. Today we give them a proper nationwide welcome:
Milam & Greene Triple Cask Straight Bourbon Whiskey, $44.99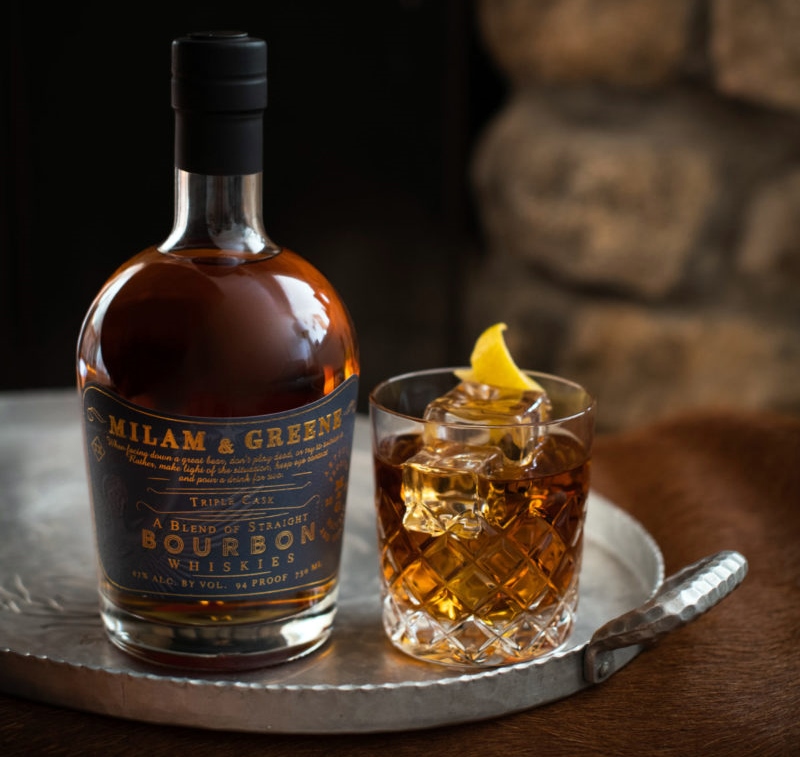 This rich made from Texas corn, Pacific Northwest malted rye from Oregon and Washington, Wyoming barley, and their proprietary yeast recipe from Kentucky and Texas. Each bottle of Milam & Greene Triple Cask is a batch of three hand-selected straight bourbon whiskies: a 2-year-old premium Texas bourbon for a pop of spice; married with a 3 to 4-year-old Tennessee whiskey for vanillas and fruits; and a 10 to 11-year-old Tennessee whiskey for structure and tannins. It is then proofed to be tasted and bottled on site. This bourbon has a deep golden color, along with refined and elegant aromas with pops of vanilla, floral, and spice. The palate is creamy and soft, surprisingly smooth for a 94-proof spirit. It has a medium warm finish with structure and tannins.
What's the best way to enjoy this whiskey? Try the above M&G MANHATTAN, created by award-winning USBG Mixologist, Kelsey Caudebec.
2 oz. Milam & Greene Triple Cask Bourbon
oz. Luxardo
oz. sweet vermouth
2 dashes Angostura bitters
1 dash peach bitters
Stir with ice. Strain onto fresh ice in an old-fashioned glass. Garnish with a lemon twist
Milam & Greene Distillery Edition Single Barrel Straight Bourbon, $121.99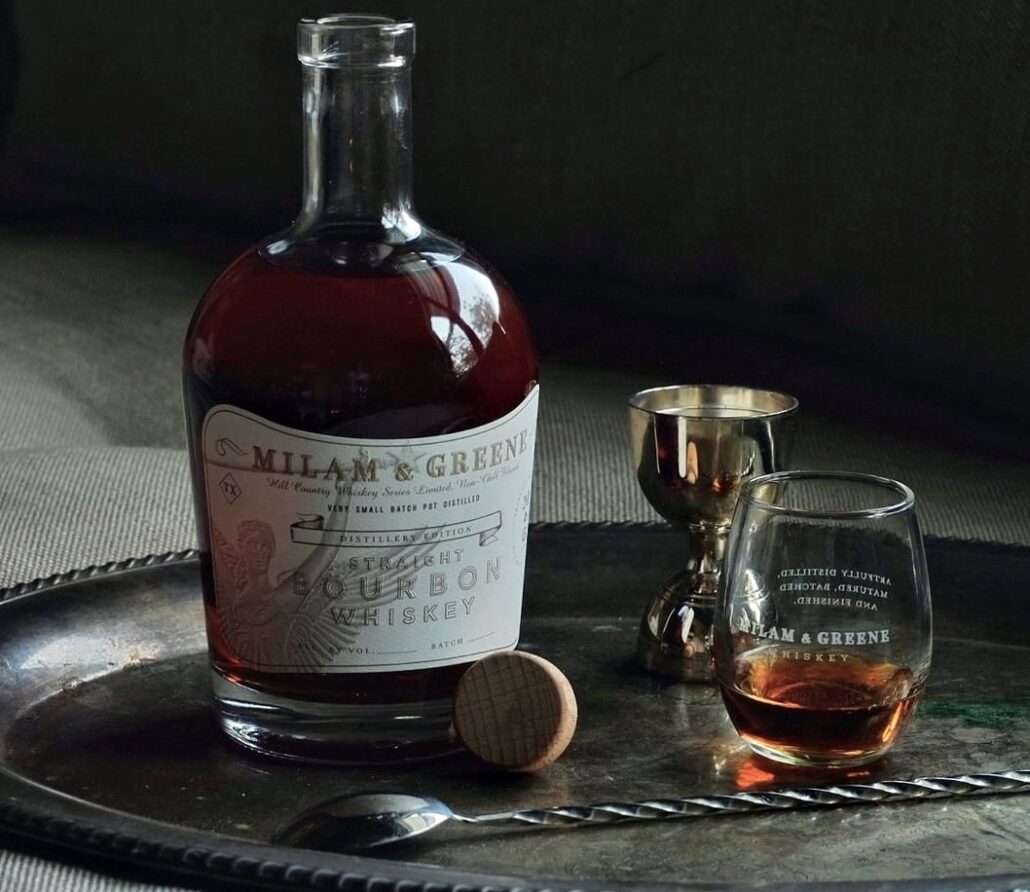 The hand-selected and evaluated Single Barrel Straight Bourbon has the discerning whiskey drinker in mind before bottling by Milam & Green's crack whiskey team. No two casks are exactly the same for this one-of-a-kind, small-batch Texas whiskey. Holmes, Greene, and head brewer, Jordan Osborne, look for whiskies that demonstrate elegance and personality. Each year the team selects single barrels that include gems found around the U.S. in addition to their own grain-to-glass casks. This year's lot, a deeply flavored bourbon previously sold only in Texas, comes from Tennessee and has already won numerous double gold medals in international competitions.
What's the best way to enjoy this whiskey? We loved it neat with a fat ice cube and with a splash of water to proof it down.
Milam & Greene Port Finished Straight Rye Whiskey, $49.99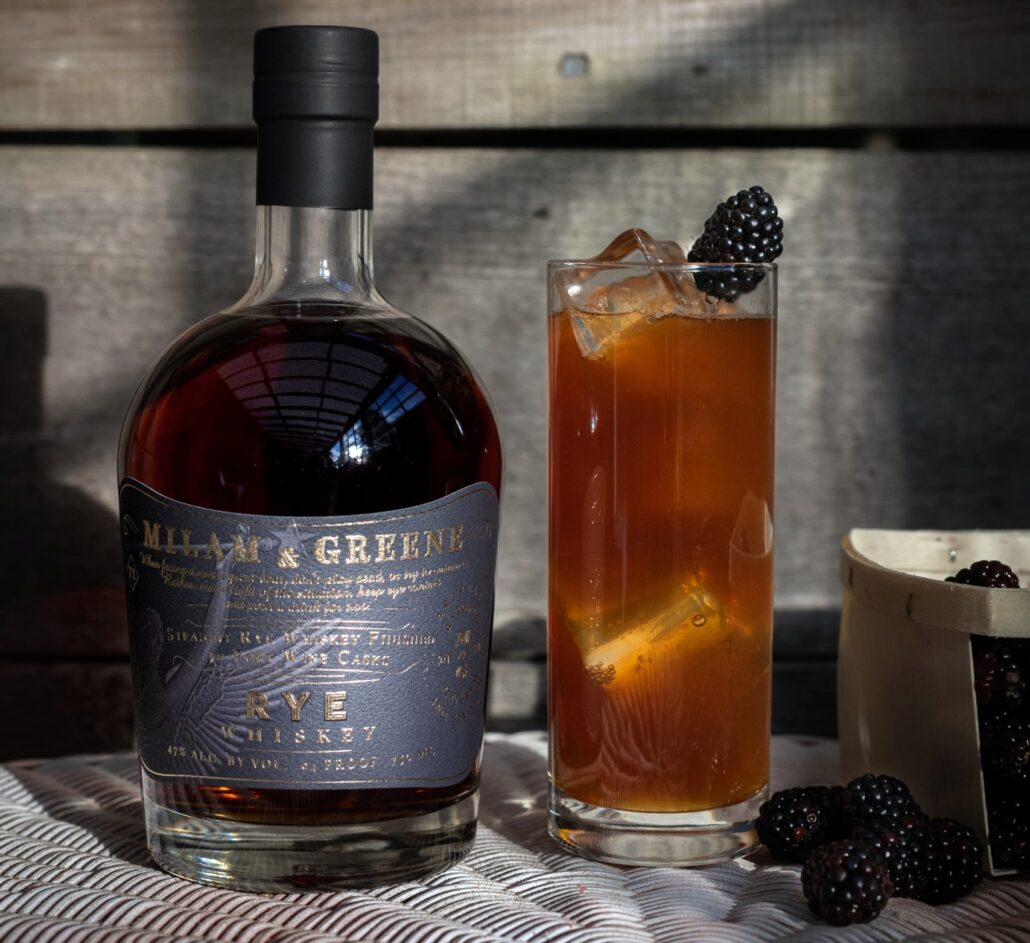 Port wine fans, we've found your perfect whiskey. This Double Gold winner at the 2020 San Francisco World Spirits Competition is a gorgeous ruby-colored whiskey with luscious aromas of cinnamon, chocolate, and dark fruits such as black currants and blackberries. Its robust flavors are carried in a rich, velvety whiskey with a long warm finish. The casks used are brought from Indiana to Texas where this liquid gold is first batched in the Blanco rickhouse and then finished in old Port wine casks from Portugal. Because some casks take longer than others, these are meticulously curated and vatted for consistency, and monitored for flavor. The casks are then batched together and proofed before bottling. The sun and varying humidity levels also influence the rate and strength of flavor imparted into this 94-proof whiskey, making this a tricky whiskey to produce.
Casks are a growing part of investment these days. With the pandemic and consequent financial market fall, investors are looking for secure alternatives such as whiskey and whisky cask investment. It is safe to say that this classy drink can never go out of fashion.
So what's the best way to enjoy this whiskey? The boldly flavored HILL COUNTRY HIGHBALL is perfect. It too was created by USBG Mixologist, Kelsey Caudebec.
2 oz. Milam & Greene Port Finished Rye
1 oz. Averna or other rich Amaro
oz. fresh lemon juice
1 oz. ginger beer
Shake with ice and serve on ice in a Collins glass. Top with ginger beer. Garnish with fresh blackberries.
Whether you're a fan of classic or specialty whiskey, these Blanco, Texan-bred whiskies are sure to delight all during and after the holiday season. Keep an eye out for Milam & Greene at your local alcohol retailers in California, Connecticut, Florida, Georgia, Illinois, New York, Washington D.C., and Wisconsin. Happy sipping.