Hey coffee lovers, are you ready to attend the upcoming 2022 New York Coffee Festival (Oct 7th – 9th), and celebrate National Coffee Day on September 29th? We're looking forward to seeing over 100 of the most exciting and innovative exhibitors in coffee, tea & more at The New York Coffee Festival. But before we get to know those amazing brands, we're highlighting a few small businesses that have already captured our attention, ahead of National Coffee Day.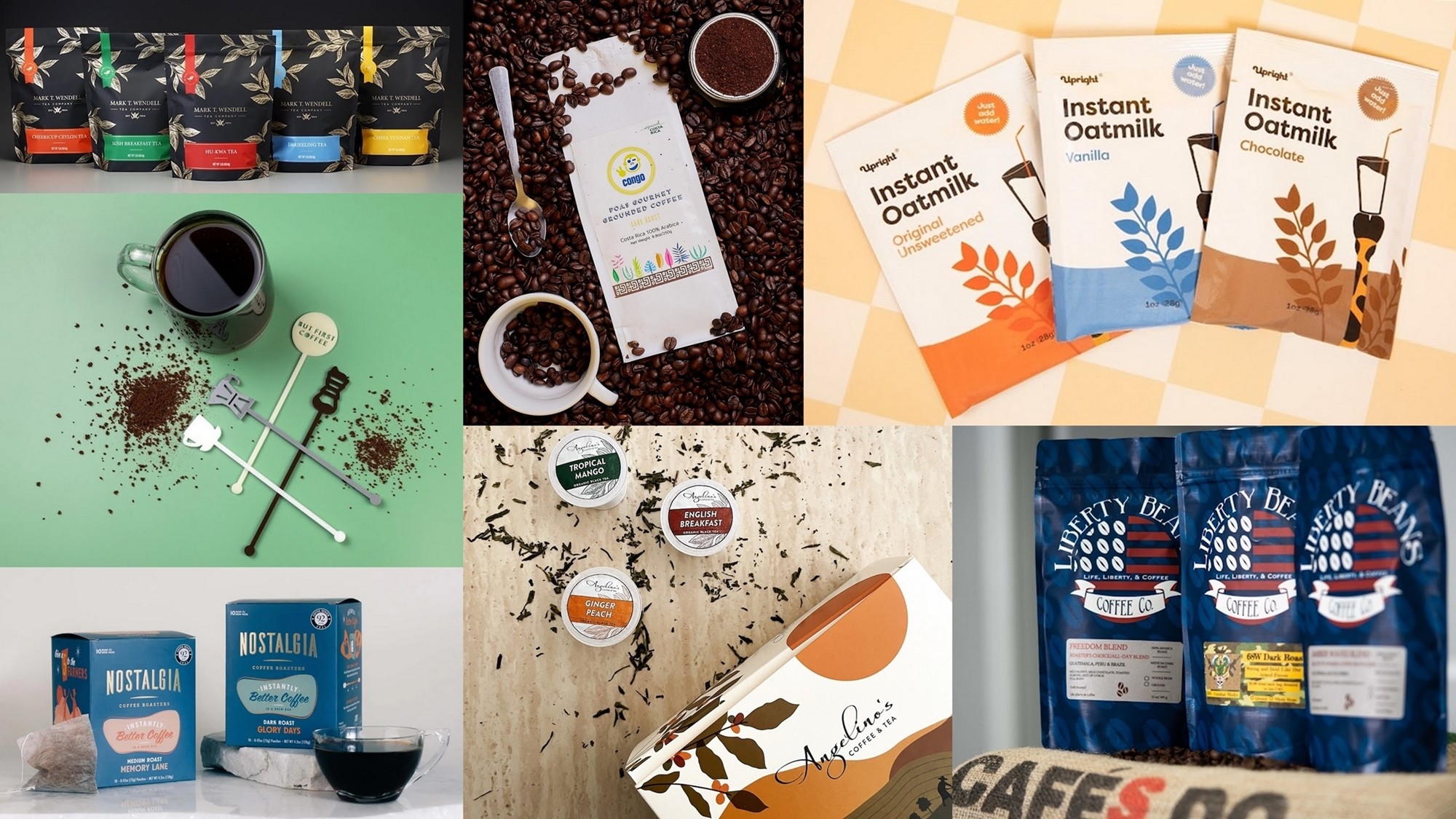 What better time than National Coffee Day to honor all things coffee (and maybe one tea)? Whether you take yours black, with cream and sugar, or topped with caramel, whipped cream, and some other indulgence, the below small business coffee offerings will have your properly caffeinated. Read on to get better acquainted with Friendlily Press, Liberty Beans Coffee Company, Congo Tropicals, Nostalgia Coffee Roasters, Angelino's Coffee & Tea, Upright, and Mark T. Wendell Tea Company. 
Friendlily Press – Coffee Lover Drink Stirrers, $15.00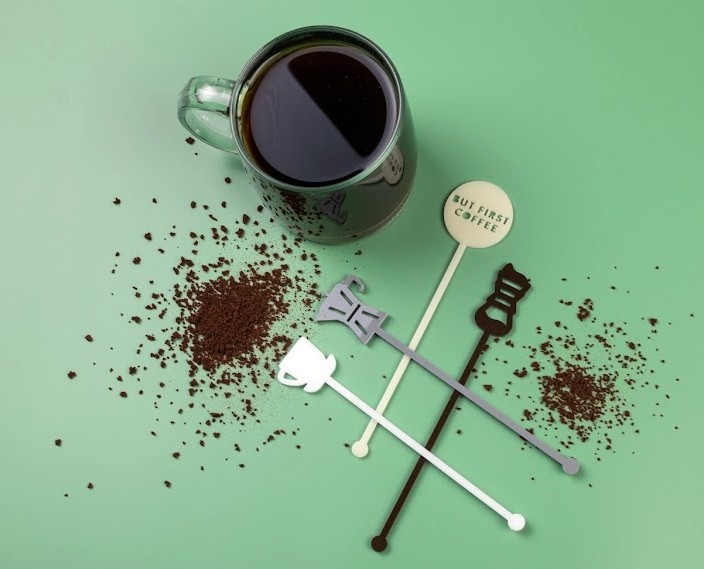 Pair your favorite coffee with Beverage Mixing Sticks from Friendlily Press! Available in a wide variety of themes including Throwback, Phrases, Travel, and much more. Made of sturdy acrylic, these fun Beverage Mixing Sticks work in hot or cold drinks. Wash and reuse again and again and build out collections that fit your personality. The above 4-piece Drink Stirrer Set – Coffee Lover includes: Black Pour Over Coffee Maker
Gray Espresso Pot, Ivory "But First Coffee", and a White Coffee Mug.
Liberty Beans Coffee Company, $15.00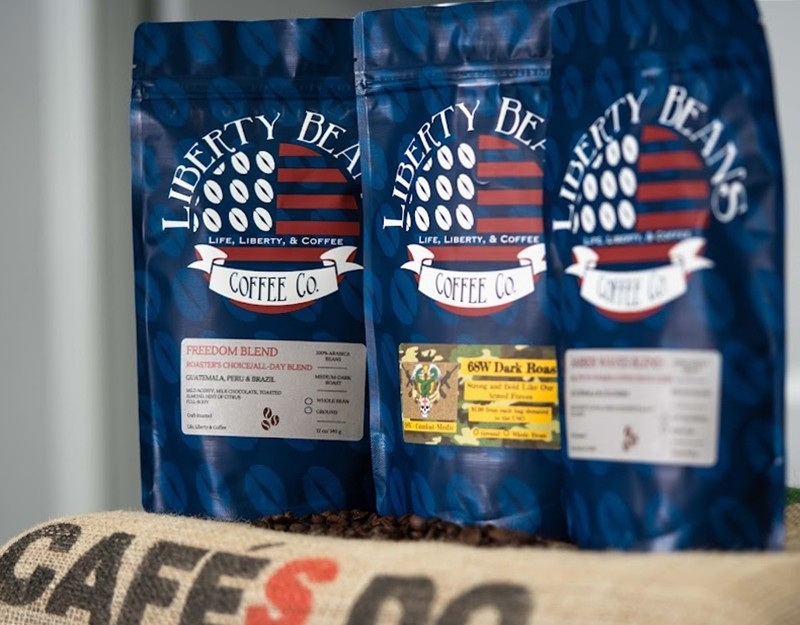 Liberty Beans Coffee Company is a family-owned craft roaster that cares. We've previously highlighted this small business as part of our drinks that benefit highlight. The husband-and-wife-led coffee brand offers premium coffee sourced from green importers and farming partners to produce roasts that can be brewed into the perfect cup of caffeinated (or decaffeinated) goodness. They source the best beans available from coffee-producing regions in Guatemala, Brazil, and Columbia. Both being high school teachers, there is no surprise that the team is committed to serving the community through fundraisers and dedicated donations. Grab some the National Coffee day on Amazon
Congo Arabica Ground Coffee, $39.99 (6 pack)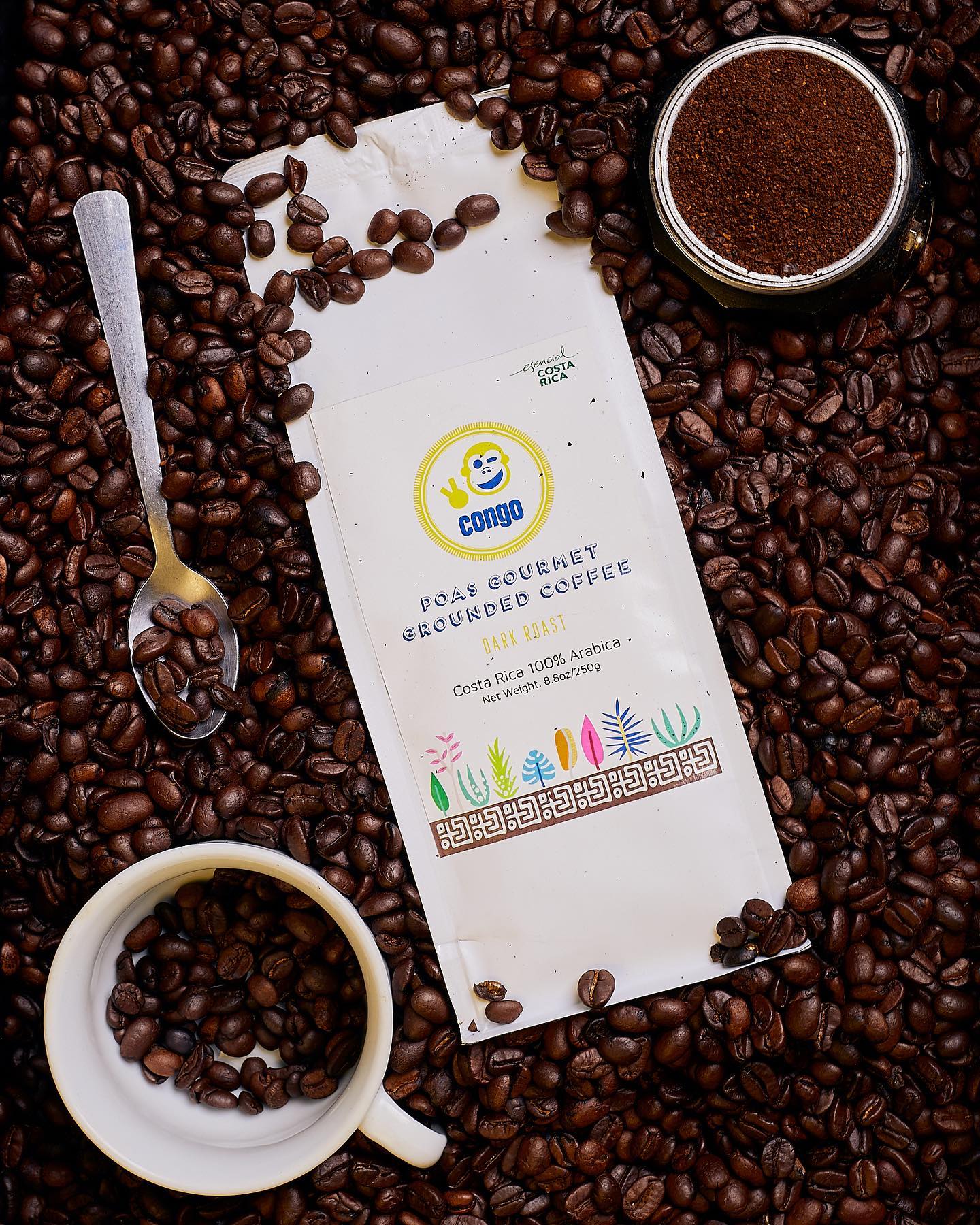 Another coffee brand we've previously highlighted, this delicious and robust coffee is here to change your taste buds! Available in both medium and dark roast, Congo Tropicals' coffee is harvested from 100% Arabica beans imported from Costa Rica. It is grown using traditional techniques with the latest technology without GMOs to produce the highest-quality organic coffee available!
​Poas Gourmet (dark roast) – Grown at an altitude of 1600 meters, the prime coffee offers a floral aroma with chocolate hints. It gives a sweet flavor finish, intense citric acidity, and a full body taste. Tasting points 87
Highland Sustainable (medium roast) – Grown at an altitude of 1200 to 1300, the prime coffee offers a soft floral aroma with a dry herb finish. It gives a mild acidity and medium body taste. Tasting points 83
Nostalgia Coffee Roasters,  $25.00 (pack of 10)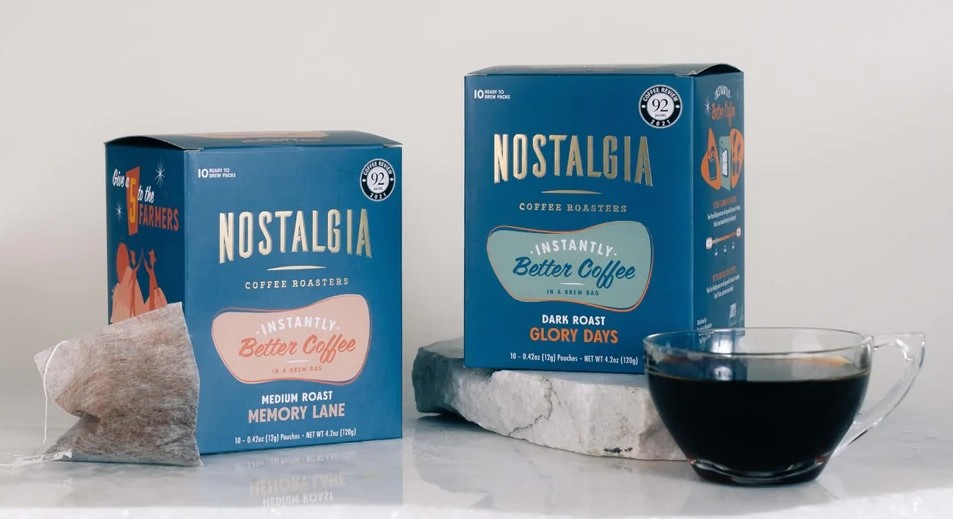 You may recognize Nostalgia Coffee from our "better for you beverages" highlight. Get ready for an epic cup of coffee on the go! Nostalgia Coffee is the first specialty roaster to create its own brew bags (it's high-quality coffee in the convenience of a tea bag). The brand brings convenience and whole-bean taste to coffee lovers and a new way to experience bold, rich flavors. You'll still get the full jolt of flavor packed into each brew bag; no fancy equipment is needed and you experience less hassle and more exceptional coffee. The coffee is 100% ethically and sustainably grown and sourced globally. Choose from a medium or dark roast blend. The female-owned brand is committed to sustainable business practices, fair wages, putting women in leadership roles, having a diverse team, and giving 5% of revenue back to producers.
Angelino's Coffee & Tea, Prices Vary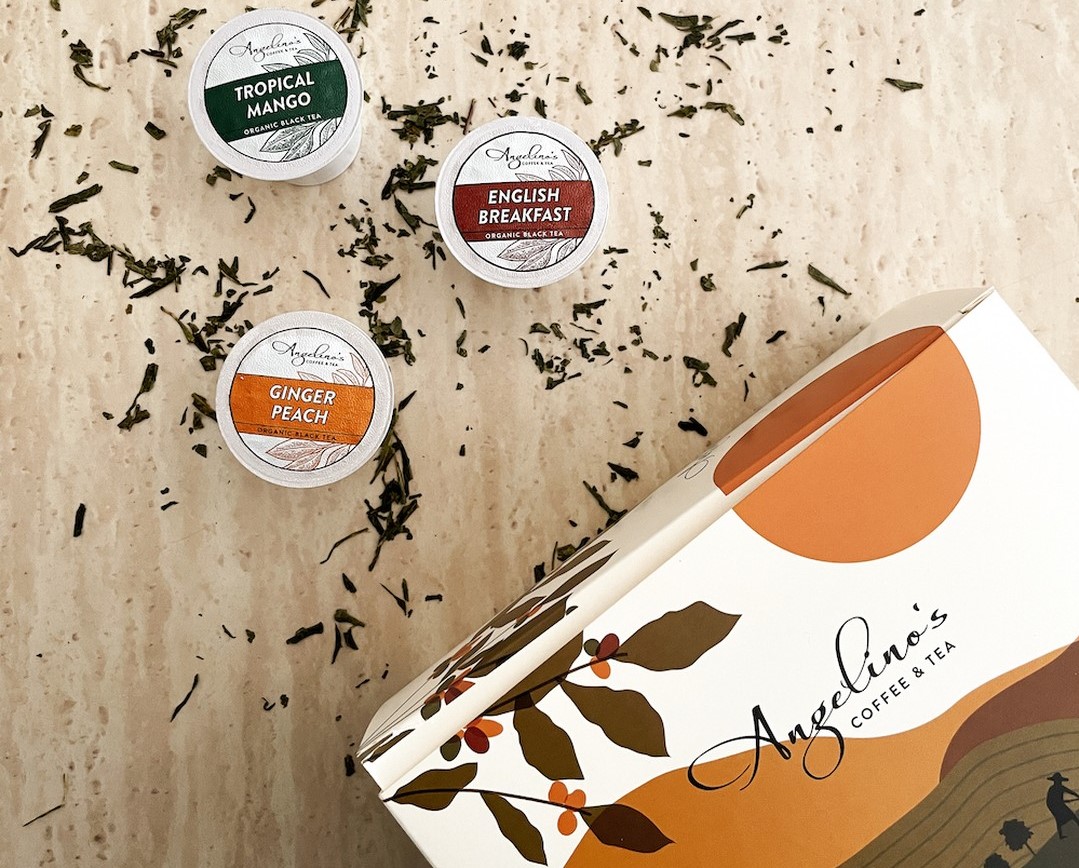 This family business is passionate about coffee. They want every cup of coffee you sip to put a smile on your face, warm your heart, and take you on a journey. Every coffee has a story to tell, and many great stories are shared over a cup of coffee. Angelino's was founded by Kirk Bedrossian in 2002. His passion for coffee began at a young age as he watched his father run his coffee processing business. In 1998, Kirk joined his father on a coffee sourcing trip to Costa Rica and that's where his love for all things coffee ignited. What was supposed to be a week-long vacation turned into 4 years of traveling alongside his father to coffee regions all around the world. Together, they trekked the jungles of Africa, backpacked through the villages of Indonesia, and voyaged across the Amazon – all in search of finding the best coffees on earth. Available in a variety of blends and flavors in bagged coffees and both Keurig and Nespresso single-serve coffees. Angelino's is also available on Amazon
Upright, $15.00 for bulk and 12 single-serve options.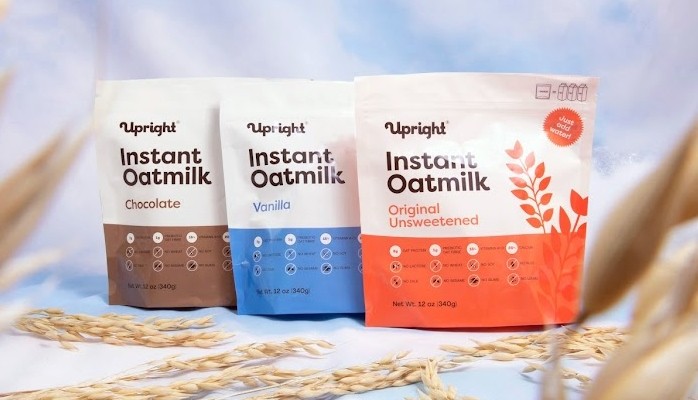 Upright is an instant oatmilk alternative that is perfect for adding to your morning brew. Just as nutritious as cow's milk and more convenient than your average oatmilk product, this brand is perfect for anyone looking for a better option without sacrificing nutrition and taste. With 8 grams of oat protein in every serving and added vitamins and minerals like calcium, vitamins A, B12, D, and plant-based prebiotic oat fiber, Upright is the expert-approved oatmilk choice. Plus, you can replace your processed creamer—Upright comes in vanilla and chocolate flavors to sweeten up your cup.
Mark T. Wendell Tea Co. – Spiced Masala Chai Blend, 8 oz. Bag $22.50/4 oz. Tin $16.00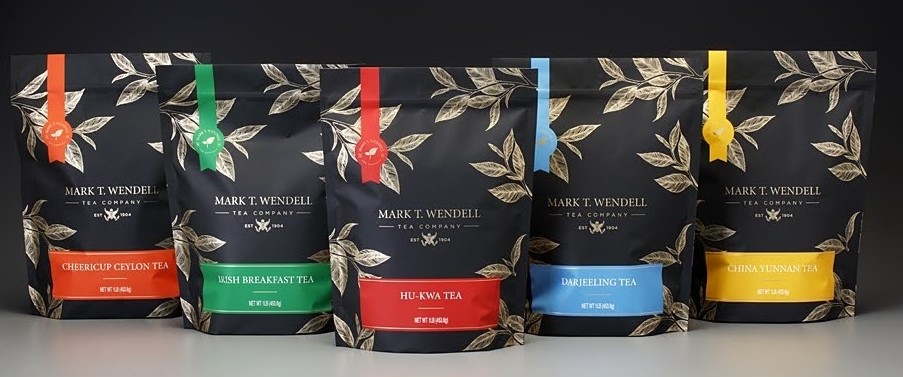 Ready to make your own coffee shop staple at home? To create the best-tasting Dirty Chai Latte brew some Spiced Masala Chai, add in your espresso or coffee, and top off with plenty of your choice of milk. Mark T. Wendell Tea Company's chai blend is an uplifting, full-bodied blend of Indian black tea with masala, cinnamon, ginger, vanilla, and cardamom to perfect pair with your brew.
Now that you've seen how we'll celebrate National Coffee Day, what about you? What favorite coffee drink will you be enjoying to honor the day? Will you be attending The New York Coffee Festival this year?