Outside may currently be cold and dreary but we're one color's "exuberance is promoting a joyous and optimistic celebration"! You may be wondering what color could that be. It's none other than Pantone's Color of the Year 2023, Viva Magenta 18-1750. This year's Color of the Year is powerful and empowering, vibrating with vim and vigor. Pantone describes it as a new animated red that revels in pure joy, encouraging experimentation and self-expression without restraint, an electrifying, and boundaryless shade that is manifesting as a stand-out statement. We wanted to highlight a few fashion looks that captured the audaciousness of this bold color and didn't have to look far, thanks to the stunning pieces from Theia Couture.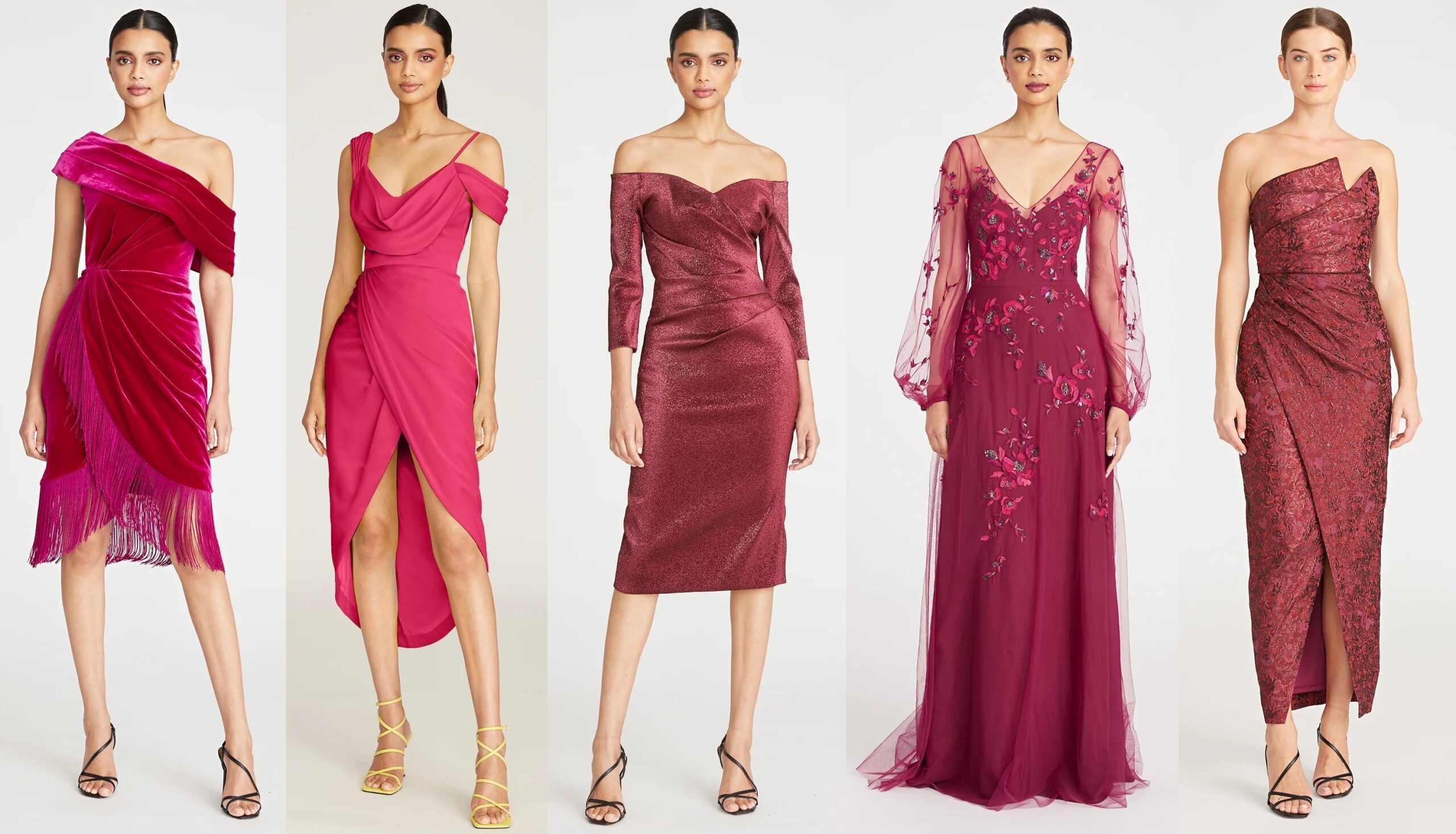 Theia means goddess or divine, and that's exactly how we would describe the alluring looks from Theia Couture. Each luxury dress and gown highlighted below perfectly captures the expressive nature of Pantone's Color of the Year 2023, Viva Magenta. Let's get to know some of our favorite styles from Theia Couture: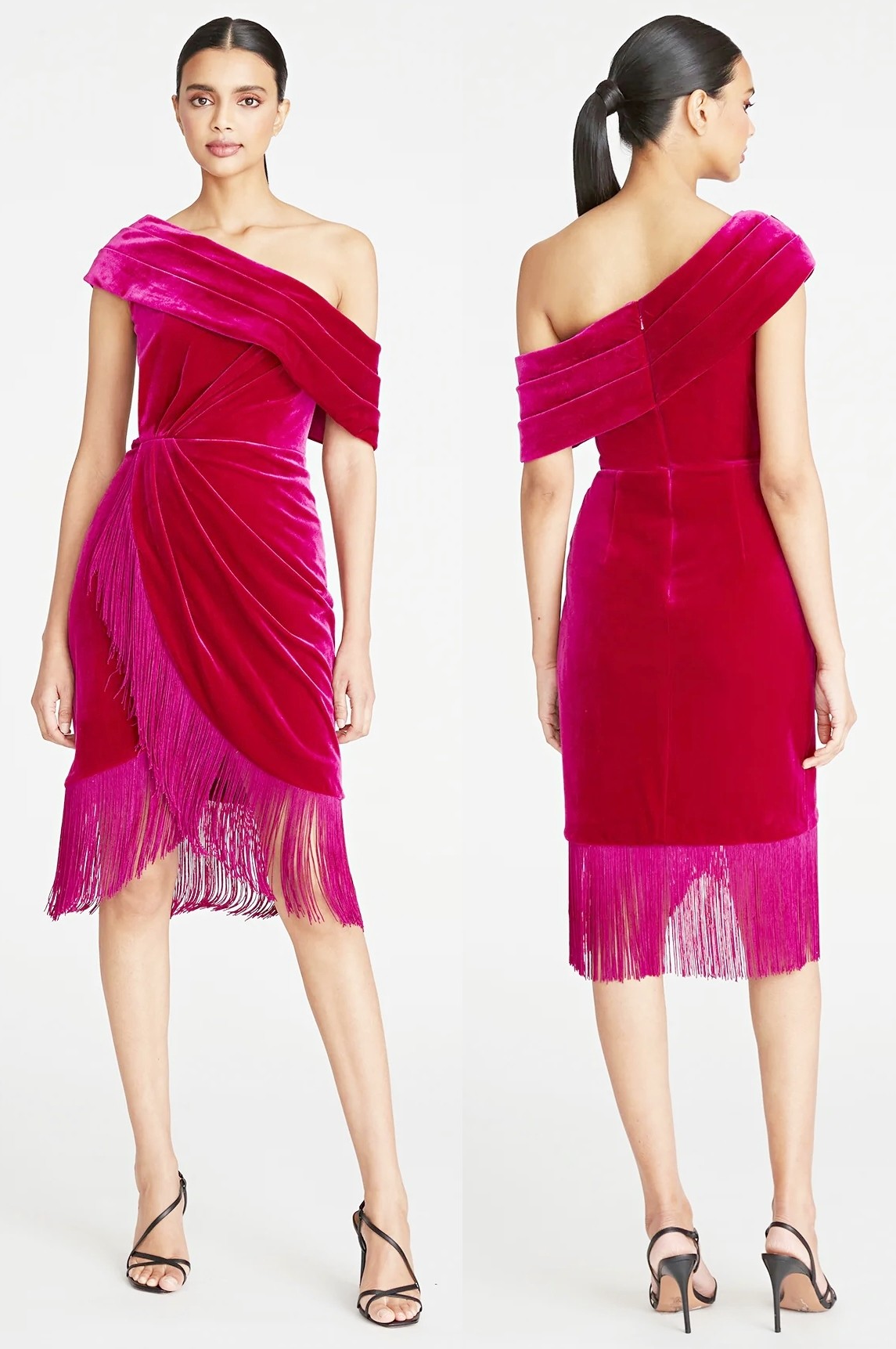 Undoubtedly, this is our favorite dress from the looks we're highlighting. The Aspen dress is beautifully crafted with stretch velvet, elevating this piece for a luxurious feel. While the modern silhouette is accentuated by its playful textures. Framed by its one shoulder, this piece features wrap detailing at the center front and fringe accents at the bottom hem. Just add your favorite sandal and this one-of-a-kind look is complete.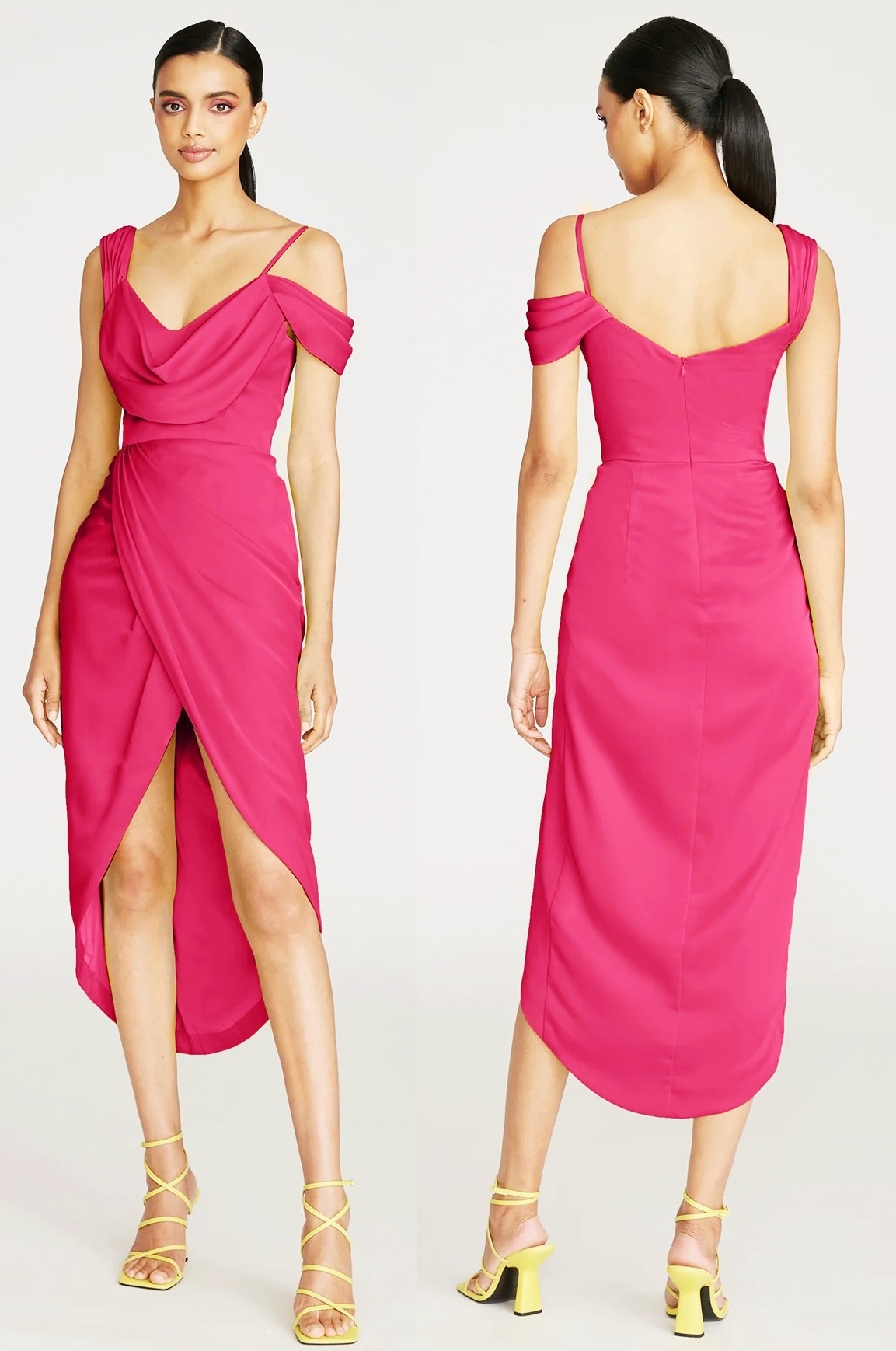 This is our 2nd favorite only because we have an indescribable weakness for fringe. Crafted in subtle satin sheen, this neon beauty features an asymmetrical neckline with a faux wrap high-low skirt. For a showstopper that lights up any room and a vibrant statement piece that leaves an everlasting impression — the sensual Andi midi dress is a must-have.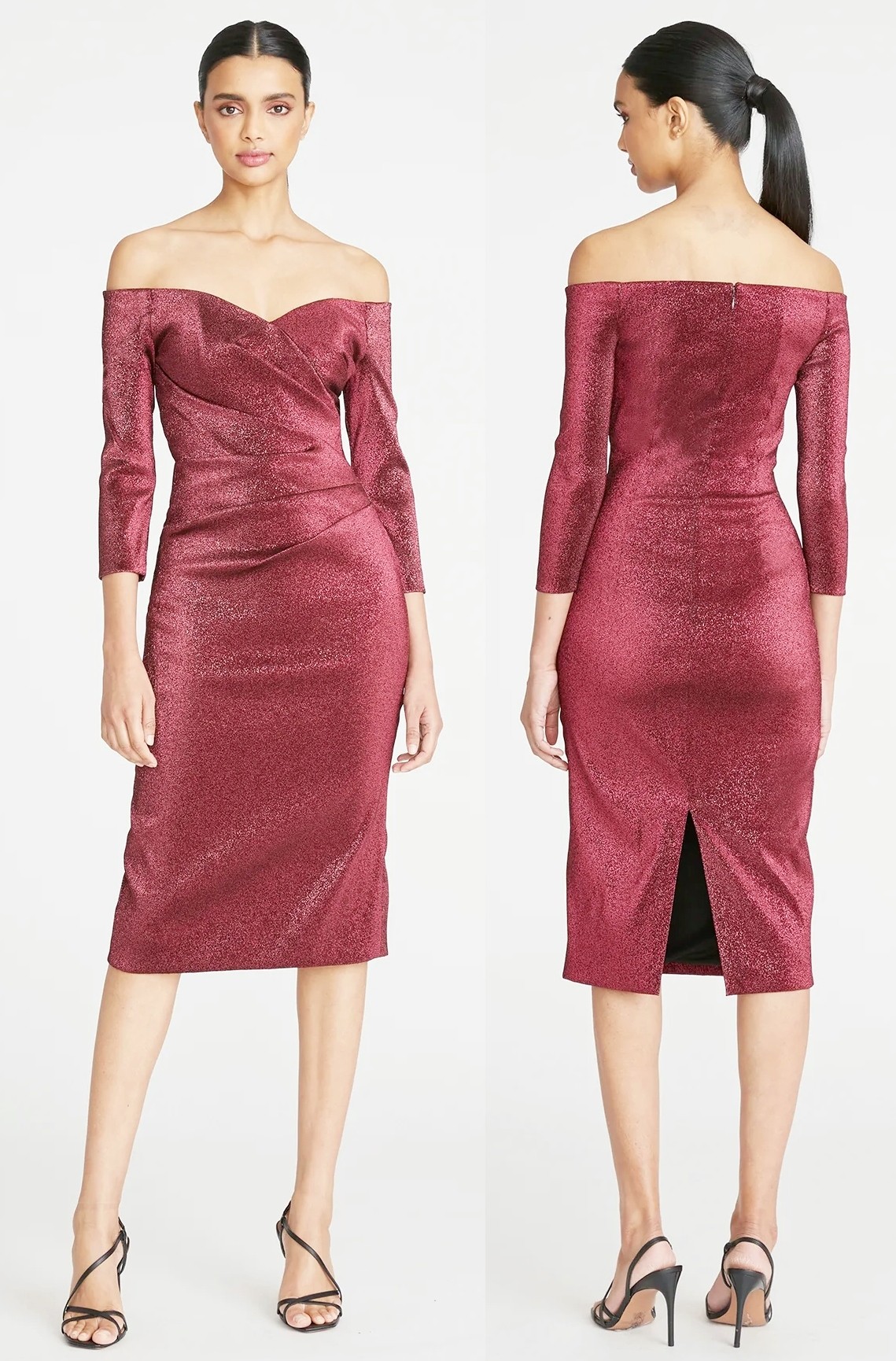 This piece is crafted with luxurious stretch lame—to give its canvas an elegant luster. Framed by a sweetheart neckline, it features quarter sleeves on a flattering silhouette. This season, arrive in a style that's easily stunning and visually exquisite.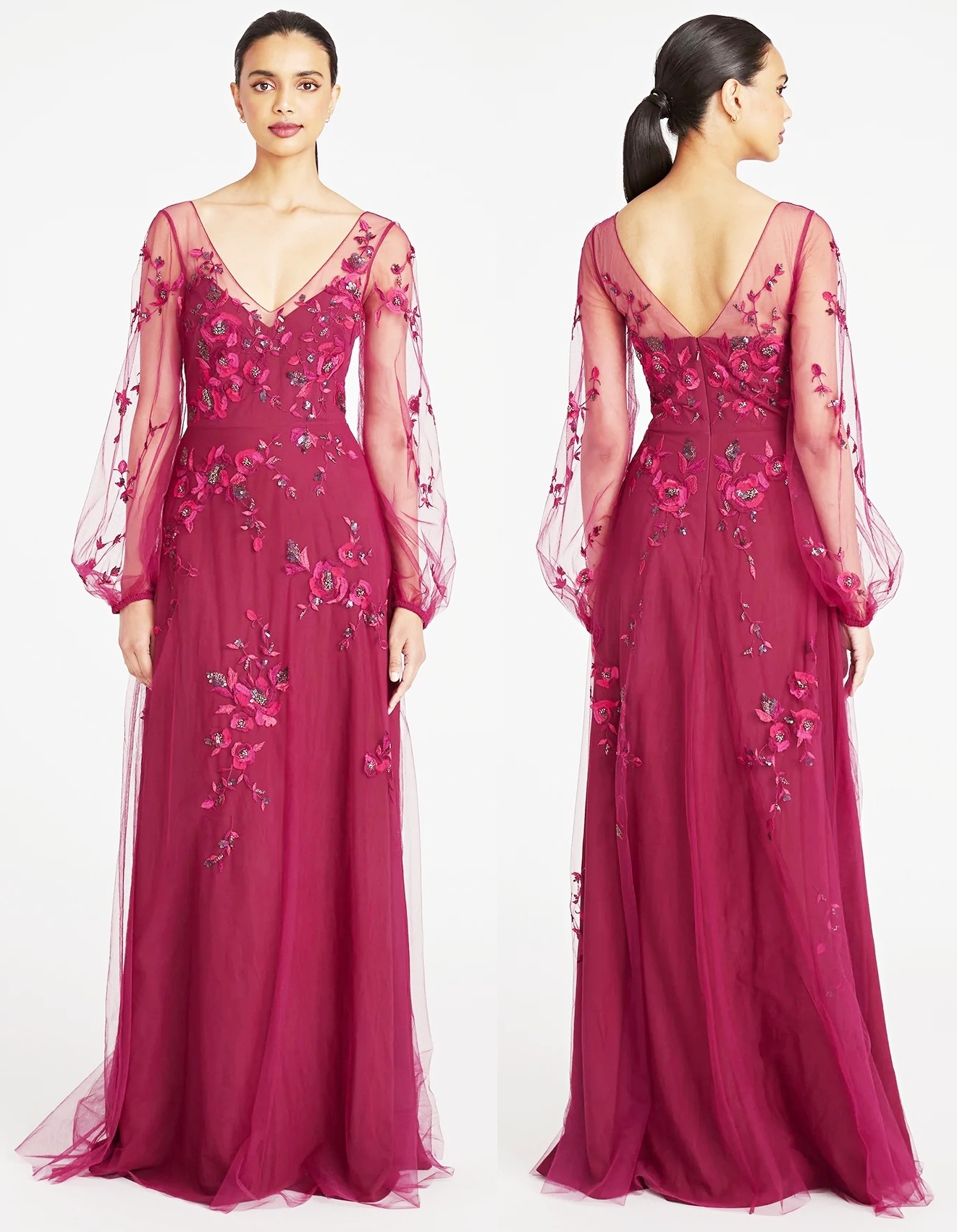 This statement piece features intricate beading inspired by artists from India. Framed by an alluring V-neck and bishop sleeves, it showcases tulle details and sheer accents. Blending vibrant palettes with an enchanting fit, its canvas comes with an assortment of embroidered patterns on an A-line silhouette.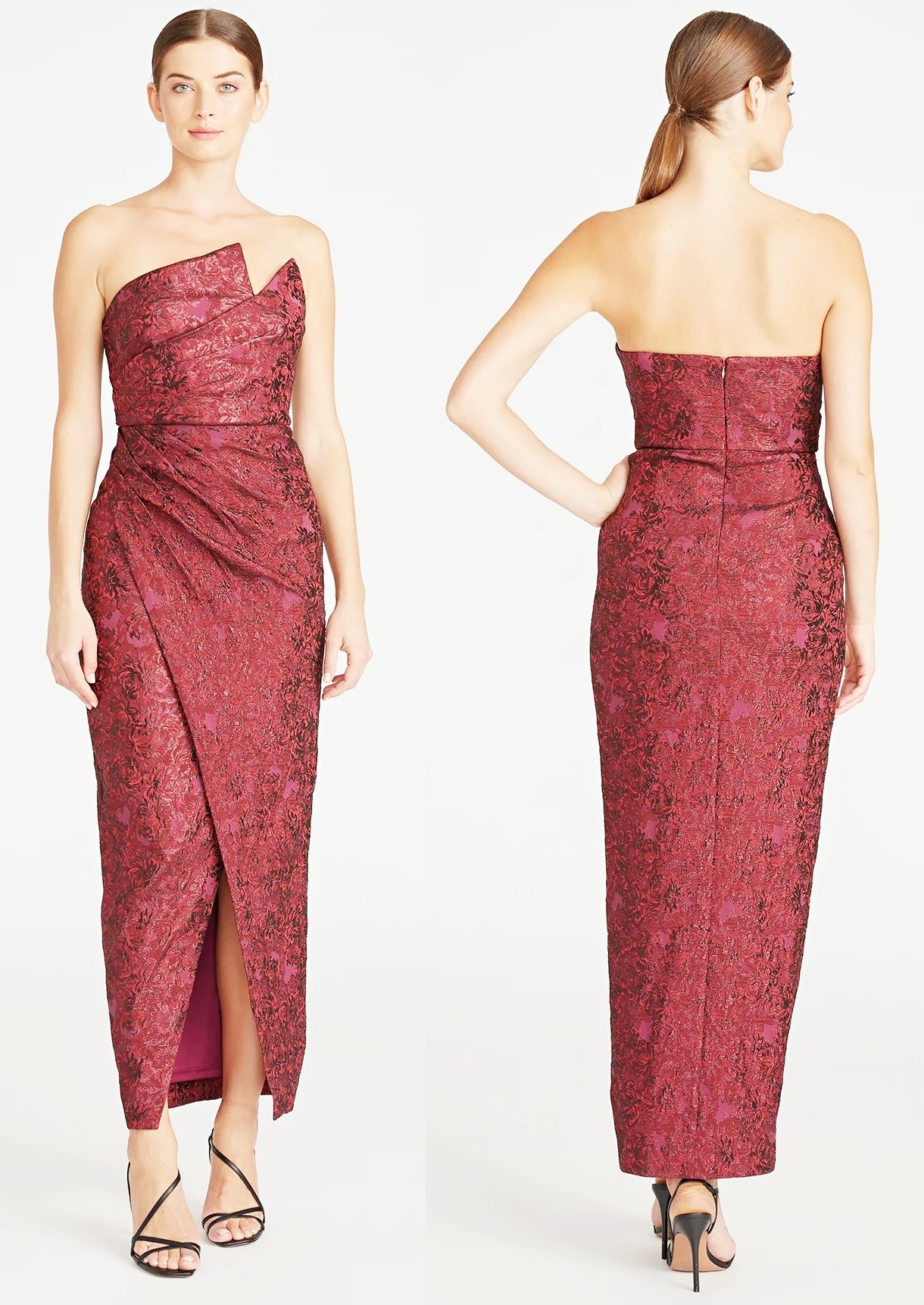 Discover a statement piece that's timeless in aesthetic—elevated by modern twists. Framed by its enchanting asymmetric neckline, our Harmony gown is crafted with stretch jacquard that features our rich Tuscany palette, while its canvas showcases a faux wrap on a beautiful column silhouette.
We hope you enjoyed getting acquainted with Theia Couture's Viva Magenta looks as much as we did. We'd love to hear your thoughts on these stunning luxury looks and on Pantone's Color of the Year 2023.