Can you believe a new year is almost upon us? Once again it's time to say goodbye to the old and welcome a new year. Now, you can't celebrate a new year without a few libations. For many, New year's celebrations will be at home, which means, your New Year's Eve bar cart needs to be properly stocked. That's why we're sharing some bar cart must-haves to help you say goodbye to 2022 and usher in 2023.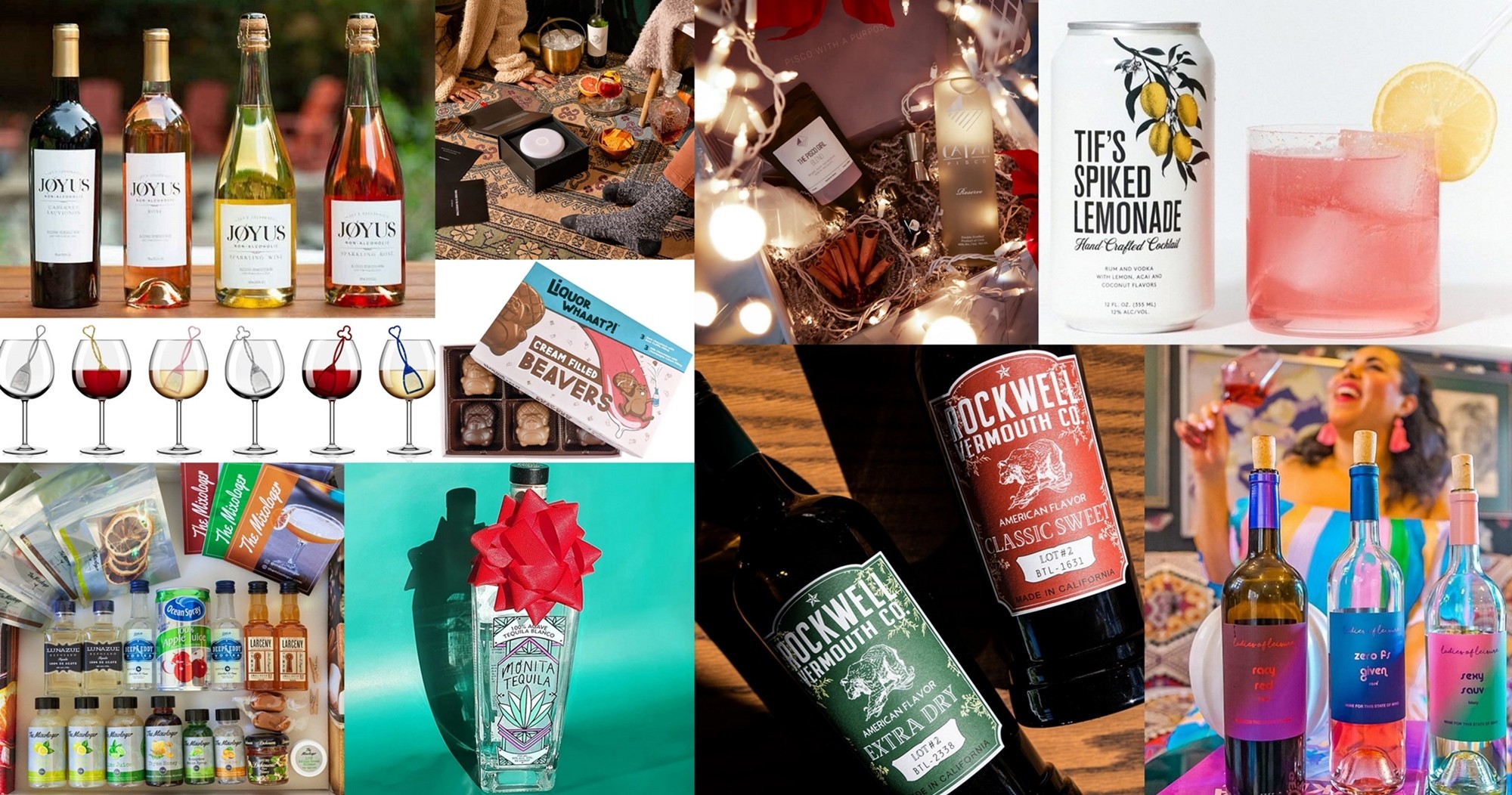 For our year-end home celebrations, we're filling our New Year's Eve bar cart with wonderful offerings from Jøyus, Tif's Spiked, Barsys, Liquor Whaaat?!, Ladies of Leisure Wines, The Mixologer, PureWine, Rockwell Vermouth, Catan Pisco, and Monita Tequila.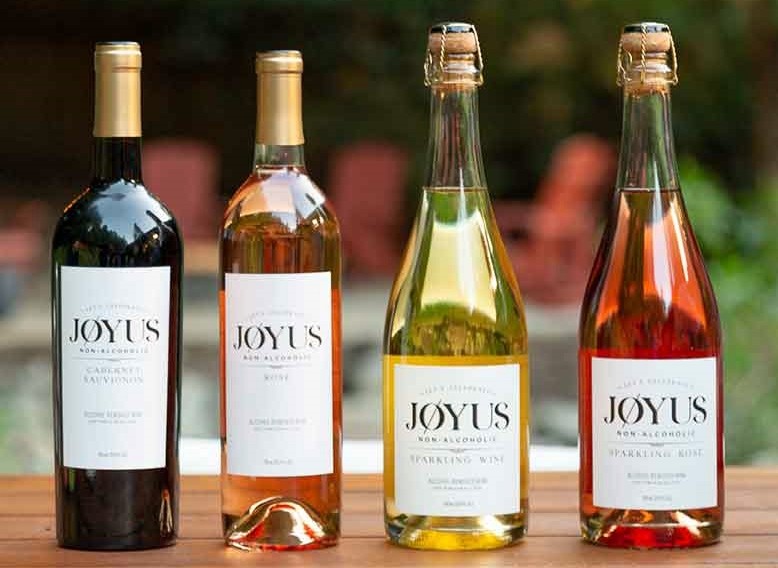 For those who want to welcome 2023 and Dry January, we proclaim Jøyus is a must for those practicing sobriety who want to feel included in the festivities! 100% woman- and sober-owned, Jøyus doesn't have that overly sweet, or grape juice taste like other non-alcoholic wines. The delightfully dry and complex alcohol-removed wines won two awards at The San Francisco International Wine Competition and another at the International Wine and Spirits (IWSC) in London. It was also in PureWow's 10 Best Non-Alcoholic Wines of 2022, Taste-Tested for best still rosé, and recommended in Chilled Magazine for a dealcoholized wine option. The Jøyus mission is simple: help people everywhere on their sober journey. Maybe that's for an hour, a night, 9 months, or the rest of your life. No matter how long, no matter the reason, Jøyus's got your back.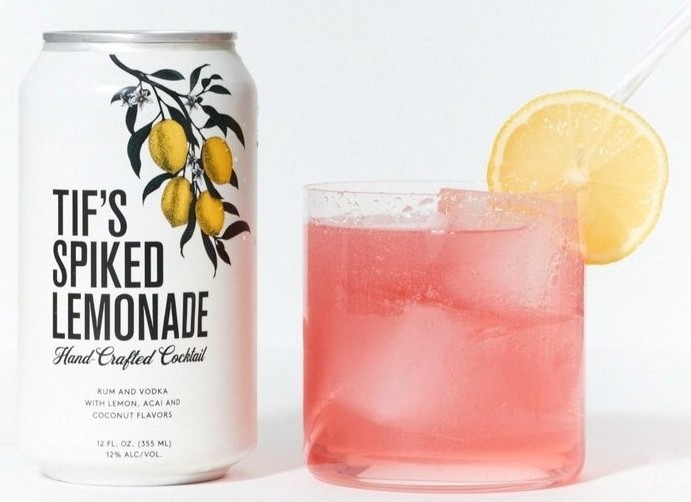 Next on our New Year's Eve bar cart list is Tif's Spiked! With a smooth and delicious blend of vodka, coconut rum, acai, and pink lemonade, Tif's Spiked is the most nirvana-inducing RTD you'll ever taste. Women-owned and made in the USA, this lightly carbonated, refreshing ready-to-drink craft cocktail, delivers summer vibes all year long! With each can serving up 2 cocktails and packing a punch at 12% ABV, Tif's is sure to bring on those vacation vibes. Tif's Spiked is both gluten-free and vegan, made with all-natural ingredients and no added sugars or preservatives.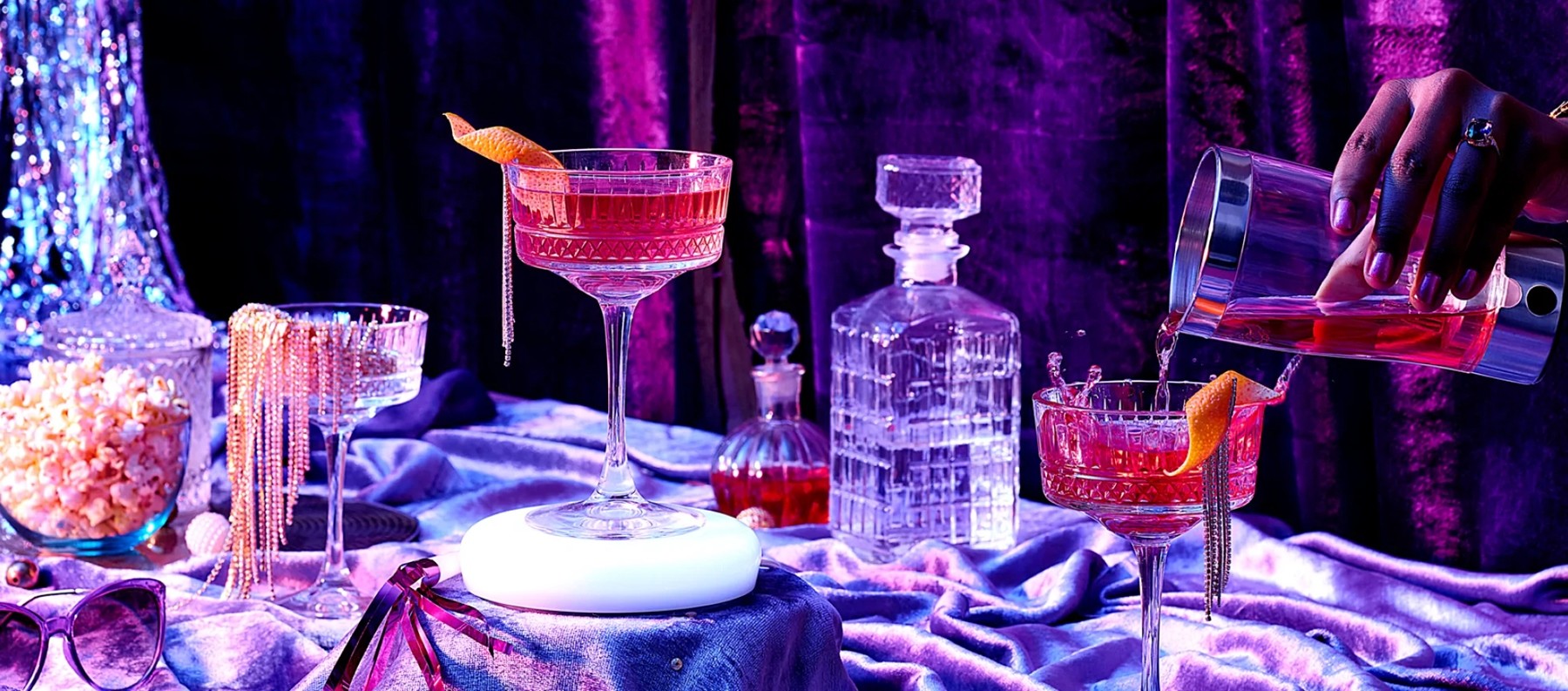 Barsys invites you to bring the bar home for the holidays with a smart coaster designed to create an elevated drinking experience each time you craft a cocktail. The Barsys Smart Coaster accurately measures a pour, thanks to the brand's smart bar technology that ensures every drink is perfection. At-home mixologists rave about the coaster that vibrantly illuminates to indicate when to start and stop pouring ingredients. It doesn't get any easier than this! Now, your favorite cocktail is just a button away. Select cocktails from the Barsys App, and watch as your beverage is poured with speed and precision. Customize your drink to your preference for your own signature version. Let's raise a glass to Barsys this festive season!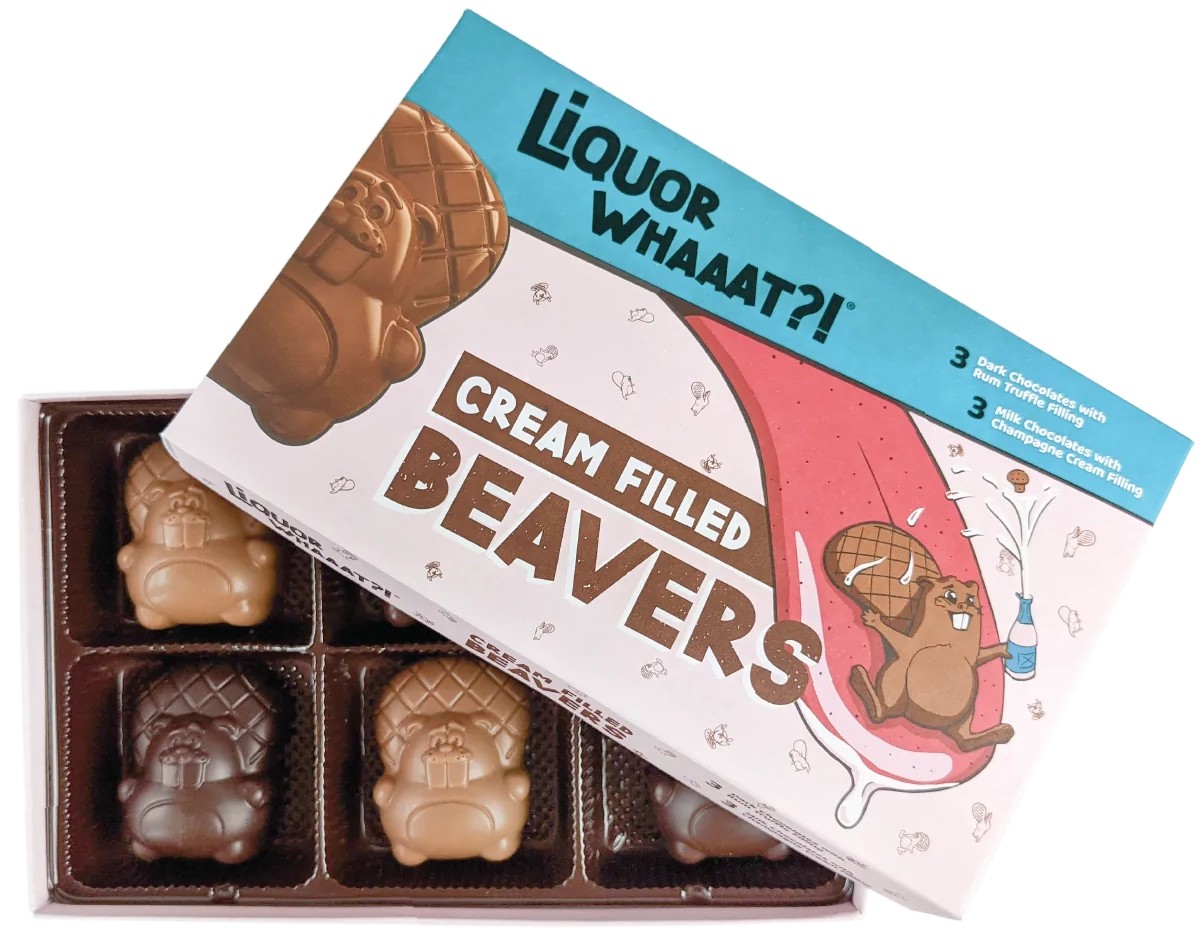 For all the sweet tooths at the party! Bringing sophistication (and plenty of adult jokes) to candy, Liquor Whaaat?! are makers of mouth-watering sweet treats like you've never seen before. The flagship creation launching from the brand is its Cream-Filled Beavers. While they might look too adorable to eat, you'll fall in love with the rich, decadent flavors of these creamy beavers. Liquor Whaaat?! blends adult humor and liquor together into one perfectly delicious treat. They've partnered with a renowned Chocolatier whose family has been in the confectionary business for over 200 years! They use the finest Belgian chocolates and freshest cream fillings to craft candies that taste as good as they look.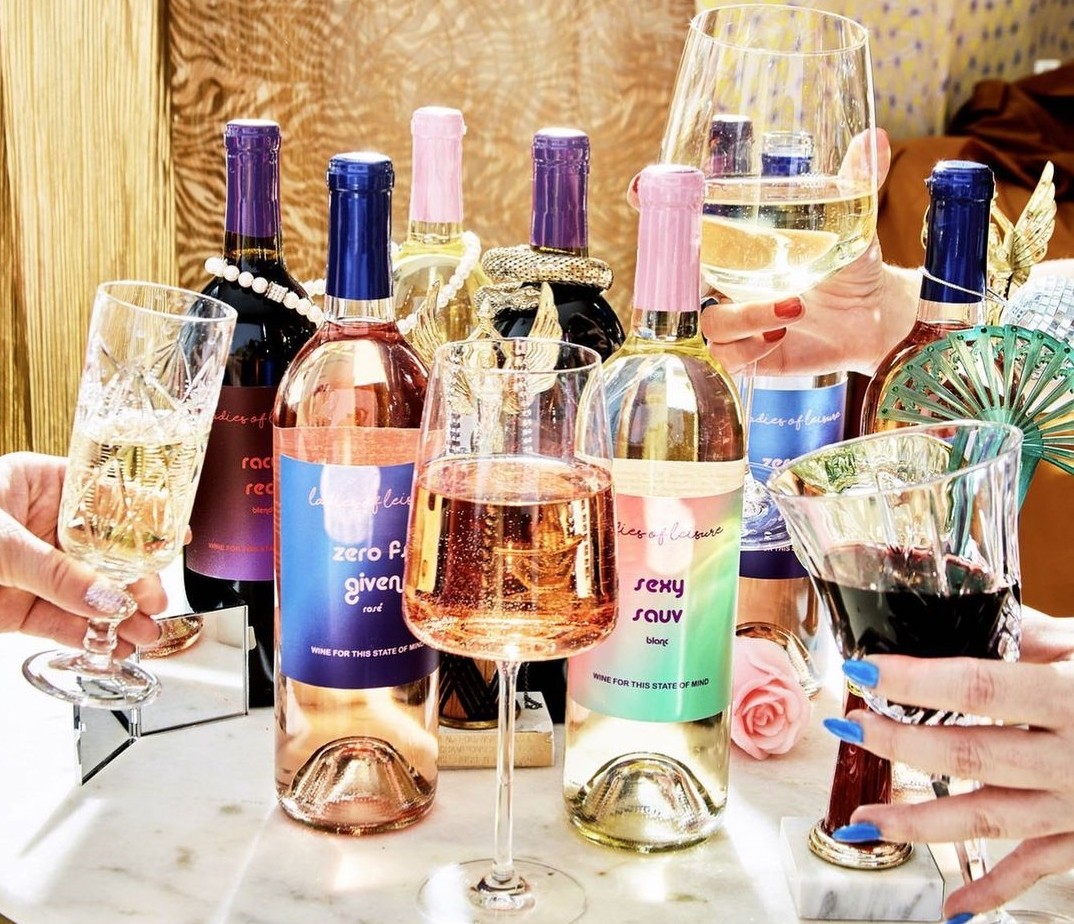 Sipping wine and hanging out with our gal pals is one of life's satisfying pleasures. It's also the inspiration for one of the most fun-loving brands to arrive on the beverage scene, disrupting the $72.4 billion male-dominated wine industry. Meet Ladies of Leisure, a wine that looks and tastes good. Have you ever thought, "Why does wine with fun labels always taste bad?" This brand did. The timing was right for a more exciting, bold wine that redefines what drinking a glass of wine means. With a vibe that says taking a break for wine is a right we all deserve, the mood can be felt in each of the three selections – Sexy Sauv, Zero Fs Given Rosé, and Racy Red. It's a wine for this state of mind, with colorful labels encouraging us to feel what we feel and say what we want.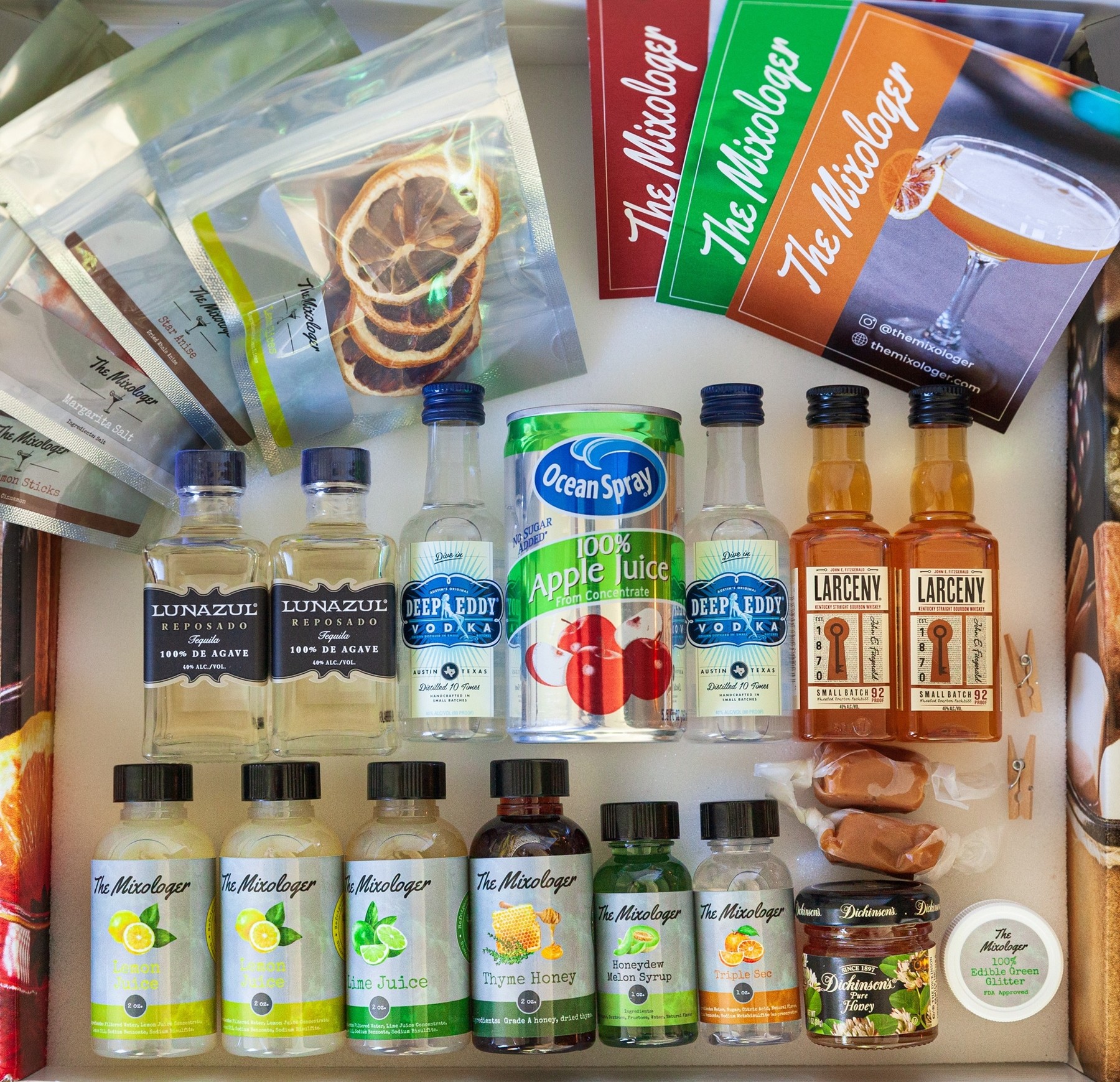 Meet The Mixoleger, a source for sophisticated, bar-quality cocktails – just like having a personal bartender always ready to prepare an Old Fashioned, Margarita, Moscow Mule, High Ball, Hot Toddy, and more at your next soirée or date night at home. These cocktail-ready kits have everything you need to be the best mixologist at your holiday parties. Share the fun and put this on your holiday shopping list for your family and friends. There are plenty of reasons to celebrate in the coming months! Making quality cocktails is a process. The Mixologer is the perfect teacher, instructing you step-by-step with all the right top-shelf ingredients, portions, and barware – cocktail mixes, cocktail smoker, shaker – all must-haves for the satisfying drinks you'll create (and no last-minute trips to the store!).

Wine lovers are in love with Pure Wine purifiers! There's no better time to stock up on the must-have wine purifiers that eliminate histamines and sulfites while enhancing the wine's natural taste, aroma, and color. Whatever your preference, red or white, your drinking experience improves with PureWine. It's no wonder the brand was the "Most Wished For" Wine Accessory during Amazon Prime Day 2021 and the #1 Selling Wine Accessory on Amazon in 2021. See for yourself and grab their latest and greatest, The Phoenix® reusable wine purifier in white, an elegant accent to a bar cart or tabletop. Let's cheers to your health and avoid the headache! Get it now on Amazon, Costco Wholesale, and Walmart.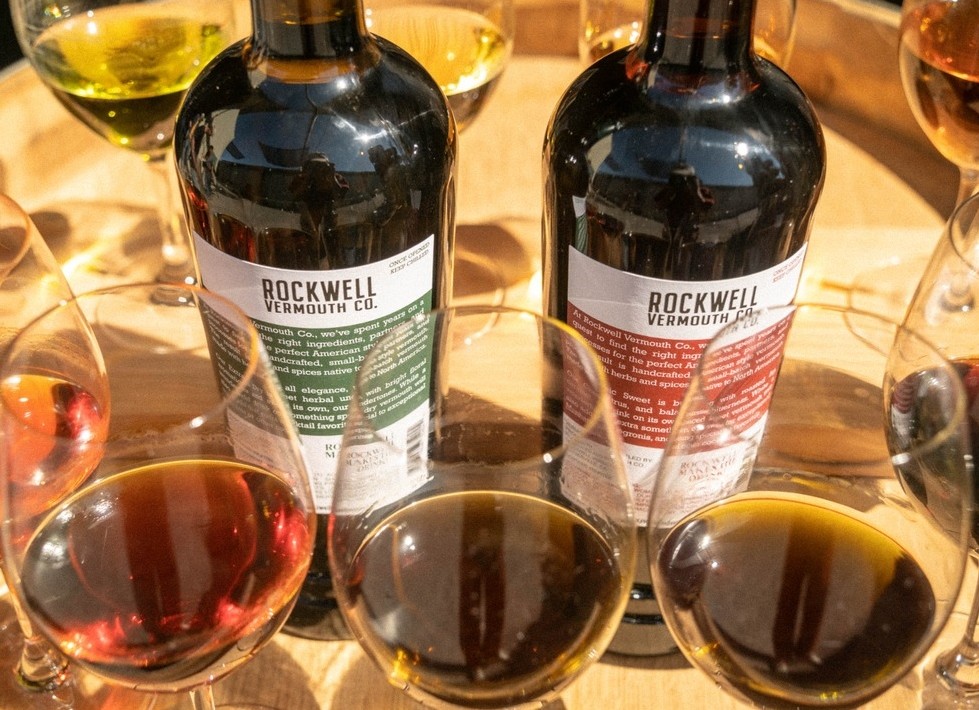 Discover a fresh American take on a classic European spirit this fall. Rockwell Vermouth lets you shake, stir, and savor quality vermouth handcrafted in California. Select from Classic Sweet or Extra Dry to suit your taste (pro tip: mix them together in a glass over ice.). These vermouths are concocted with native herbs and spices of North America to spice up any occasion. Enjoy these popular cocktail recipes and explore the many cocktails you'll be inspired to make, such as martinis, margaritas, or simply straight over ice. The vermouths are the perfect ingredient for any holiday drink!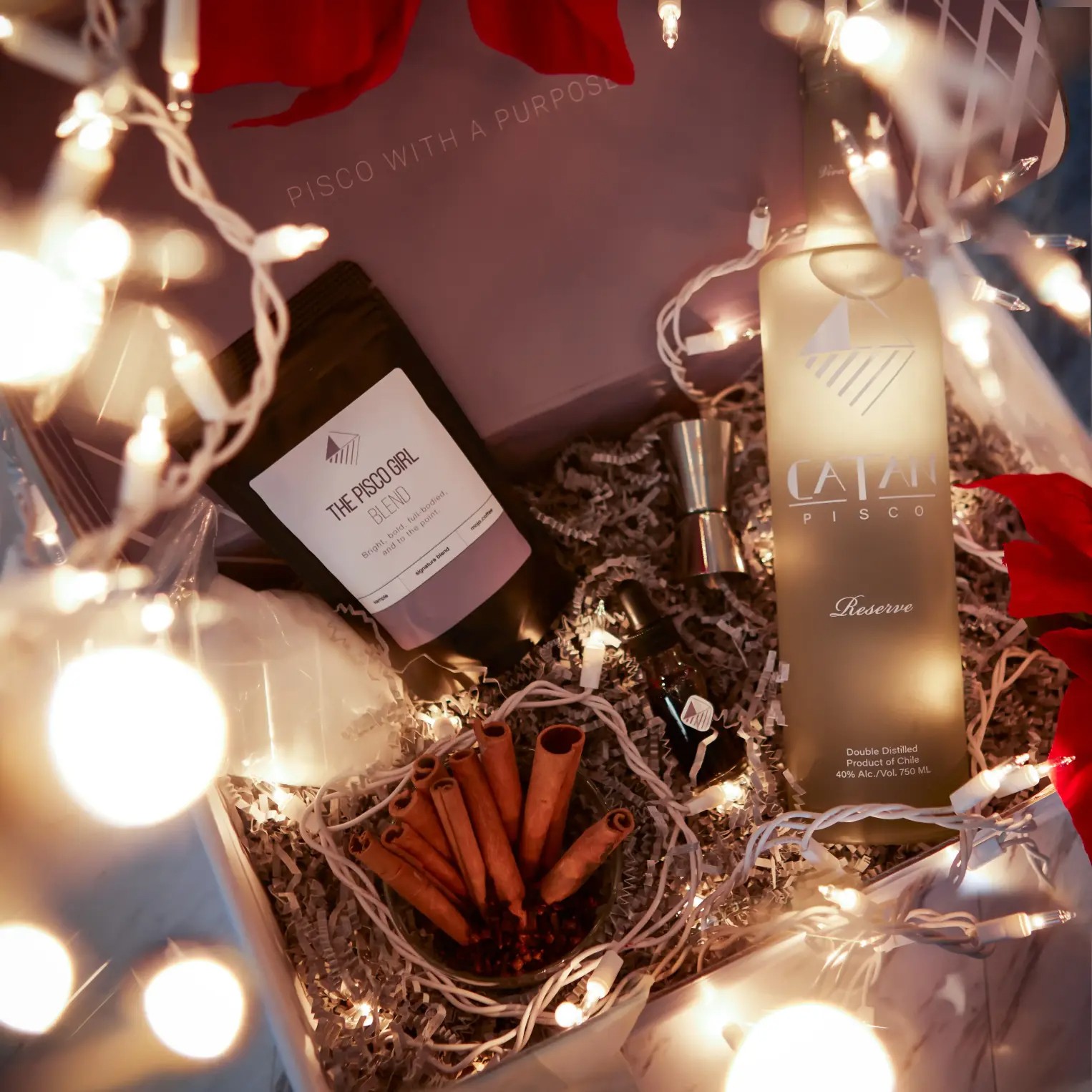 Get ready to make room on your cocktail bar for a wonderful liquor experience with a Chilean twist! Sometimes called the love child of vodka and tequila, Pisco is unlike anything you've ever tasted. Pisco perfectly blends the versatility of vodka cocktails with the aromas and complexities of upscale tequila. Inspired by her Chilean roots and heritage, founder Catalina Gaete-Bentz launched Catan Pisco in 2018 introducing the U.S. to its very first American pisco brand and becoming the first woman-owned pisco company in Chilean history. Catan Pisco has also recently won a gold medal, one of the most prestigious marks a label can receive, in the 2022 San Francisco World Spirits Competition (SFWSC).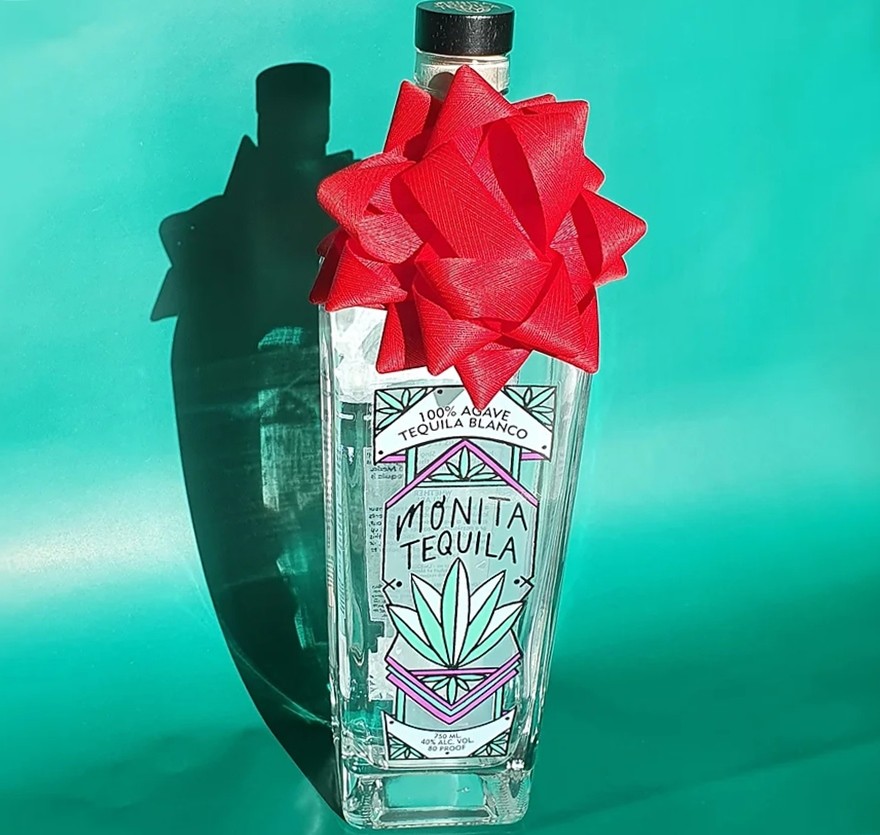 Serita Braxton invites you to sample her tequila's unique, smooth taste. One sip and you'll see its flavor-filled profile settles in nicely for our fall and winter celebrations. As the founder of Monita Tequila, this Black entrepreneur is leaving a mark in the premium tequila industry by offering an enjoyable take on this age-old spirit.
It's a great way to ring in the new year and a perfect complement to all of life's moments! Using 100% agave Blanco tequila, Monita Tequila is authentically distilled in Tequila, Jalisco, Mexico, by Tequila Mexico Spirits. Aged into reposado and añejo profiles, sip it chilled or pair it with your favorite cocktail. Why the upswing in tequila lately? It seems people can't get enough of it, loving this agave plant's taste, versatility, and health benefits. The global tequila market is expected to grow to $18.5 billion by 2028!
What are your thoughts on these New Year's Eve bar cart must-haves?