It's that time between Christmas and New Year's when time seems to cease existing and we're most relaxed. In a few days, we'll all be heading back to work. Back to long hours sitting down, lost in our work computers. Hours where we hardly move or stay active, which can lead to lower back pain. We can't help but ask, how comfortable is your office chair? Say goodbye to back and hip pain with AUVON Seat Cushions for pain relief.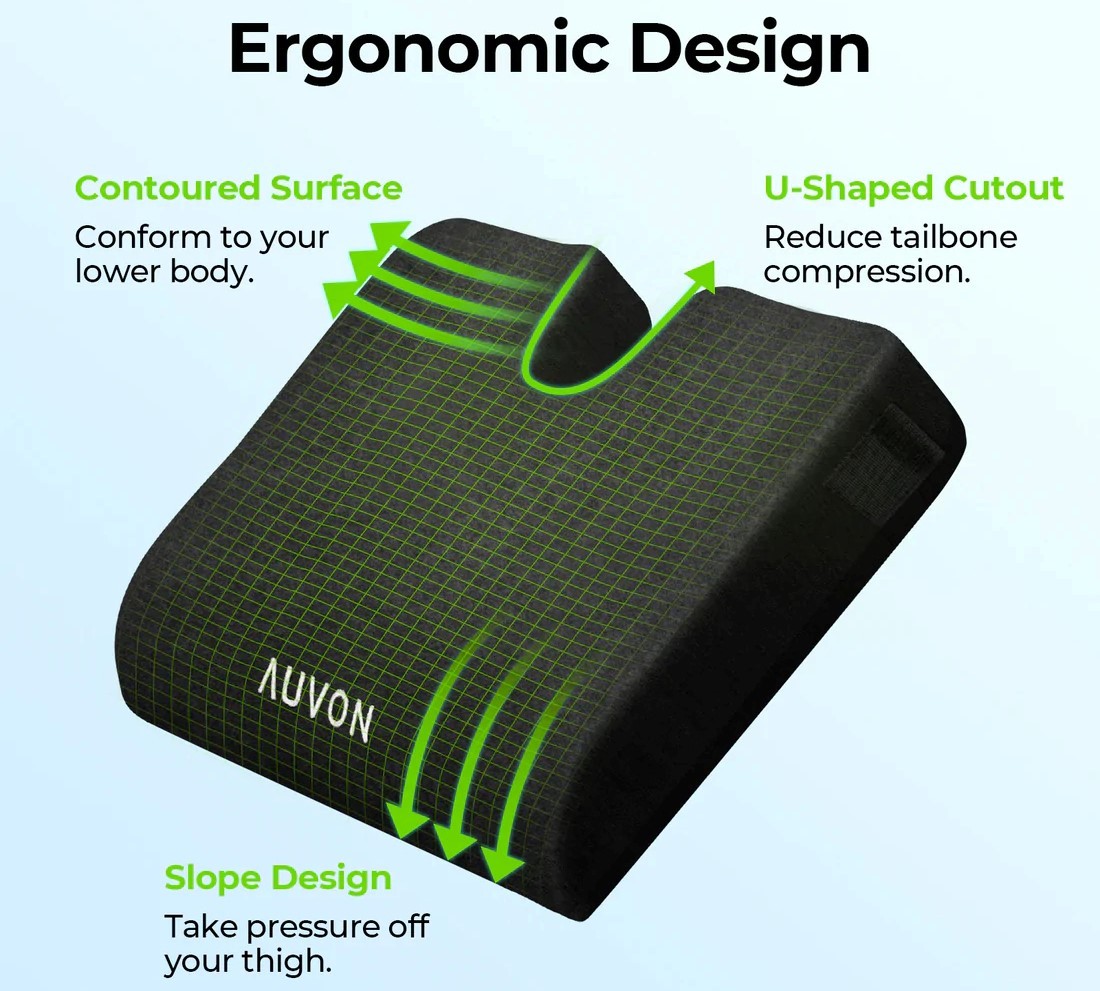 If you suffer from Sciatica, Back, Coccyx soreness, and Ulcer pain, the memory foam, pressure relief AUVON Seat Cushions are precisely what you need. It features a removable strap, a non-slip bottom, and is made from breathable and waterproof fabric. What makes the AUVON Seat Cushions so great? The ergonomically designed cushion improves the safety of wheelchair users for daily activities, so you know it'll be great for everyday use, in any office chair.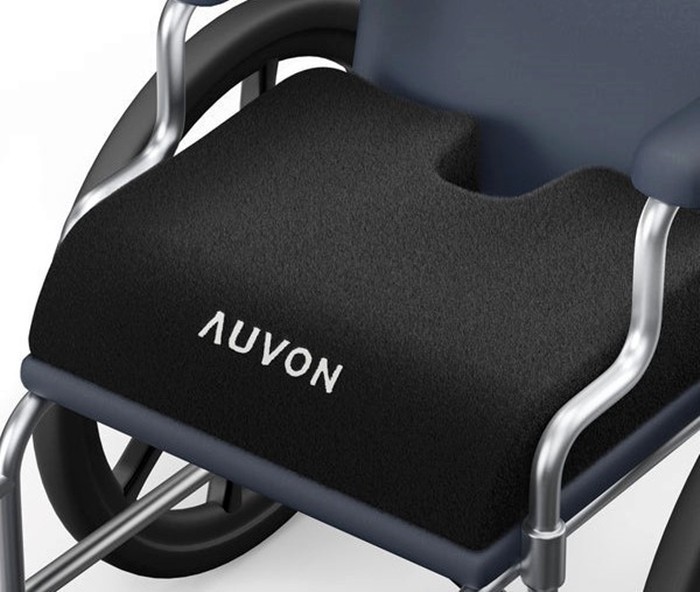 As prolonged sitting increases tailbone pressure, this chair cushion uses superior memory foam, which better responds to your body heat, evenly distributes weight, and relieves your tailbone pain and spinal pain. The unique U-cutout design of the AUVON Seat Cushions floats your tailbone and hence alleviates pressure and minimizes coccyx pain. The slope and contoured surface shape your lower body while providing support for your thigh with optimal comfort.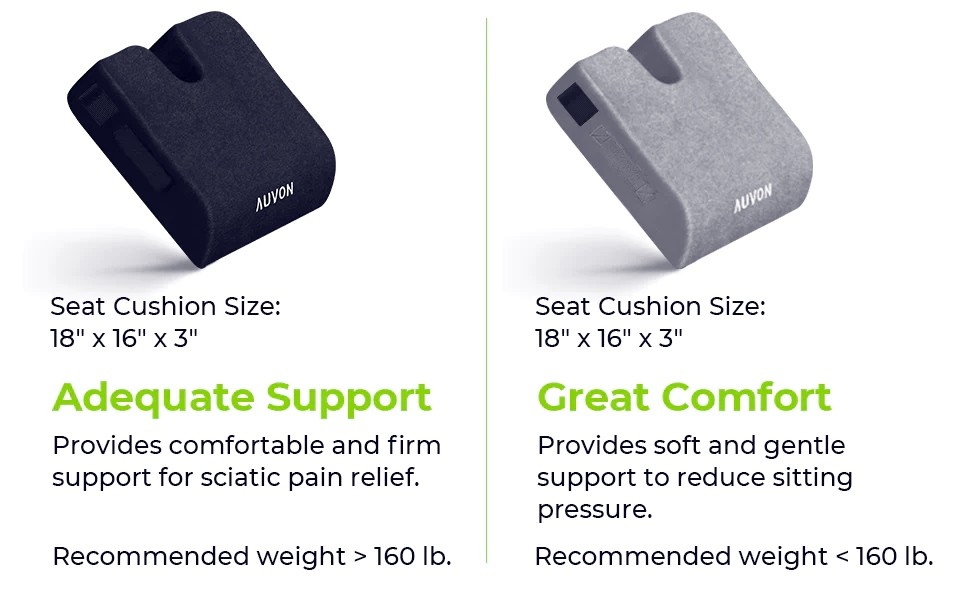 The cover was strategically designed with a layer of waterproof membrane, which protects the memory foam from sweat or urine and can be removed for machine washing (do not wash the memory foam). The butt cushion also features vent holes allowing ample airflow and never trapped body heat. Built for daily use, the AUVON memory foam cushion (18″ x 16″ x 3″) fits most wheelchairs around 17″-18″ long and 16″-17″ wide, and it can turn seats of scooters, office chairs, car seats, and dining chairs into comfortable seats.
Get your hands on one of these AUVON Seat Cushions, available in black or grey, on www.amazon.com.