When life gave Smirnoff lemons, they made Smirnoff Vodka Lemonades and Smirnoff Ice Neon Lemonades in four bold flavors. Tomorrow is National Lemonade Day, so get ready to raise your glasses and toast to the quintessential summer drink with Smirnoff's sensational lineup of zesty and bold flavors. As summer peaks, Smirnoff is here to make your celebrations even more vibrant and refreshing. Tomorrow is the day to indulge in the ultimate lemonade experience with their delightful vodka offerings.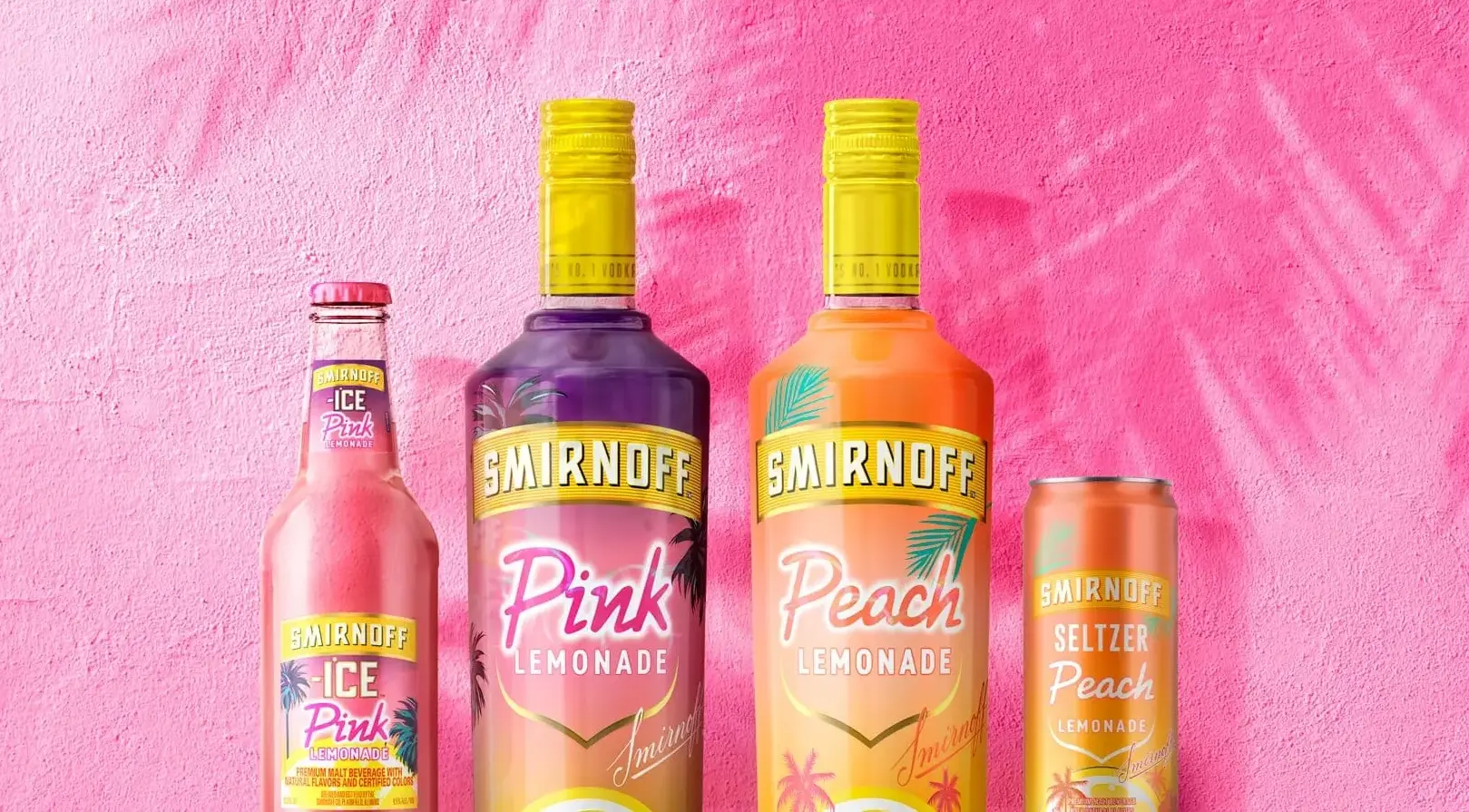 This National Lemonade Day, step into a world of nostalgia with Smirnoff's triumphant trio of lemonade-inspired vodkas. Dive into the tangy-sweet harmony of Smirnoff Blue Raspberry Lemonade, where the vibrant burst of blue raspberry intertwines with the classic taste of lemonade, creating an explosion of flavors on your taste buds. For those craving a succulent twist, there's Smirnoff Peach Lemonade, which harnesses the sun-kissed essence of peaches to complement the familiar lemonade essence. If you're up for a surprise, try the new classic Smirnoff Pink Lemonade, a balanced blend of fruitiness that promises a sweet and refreshing delight.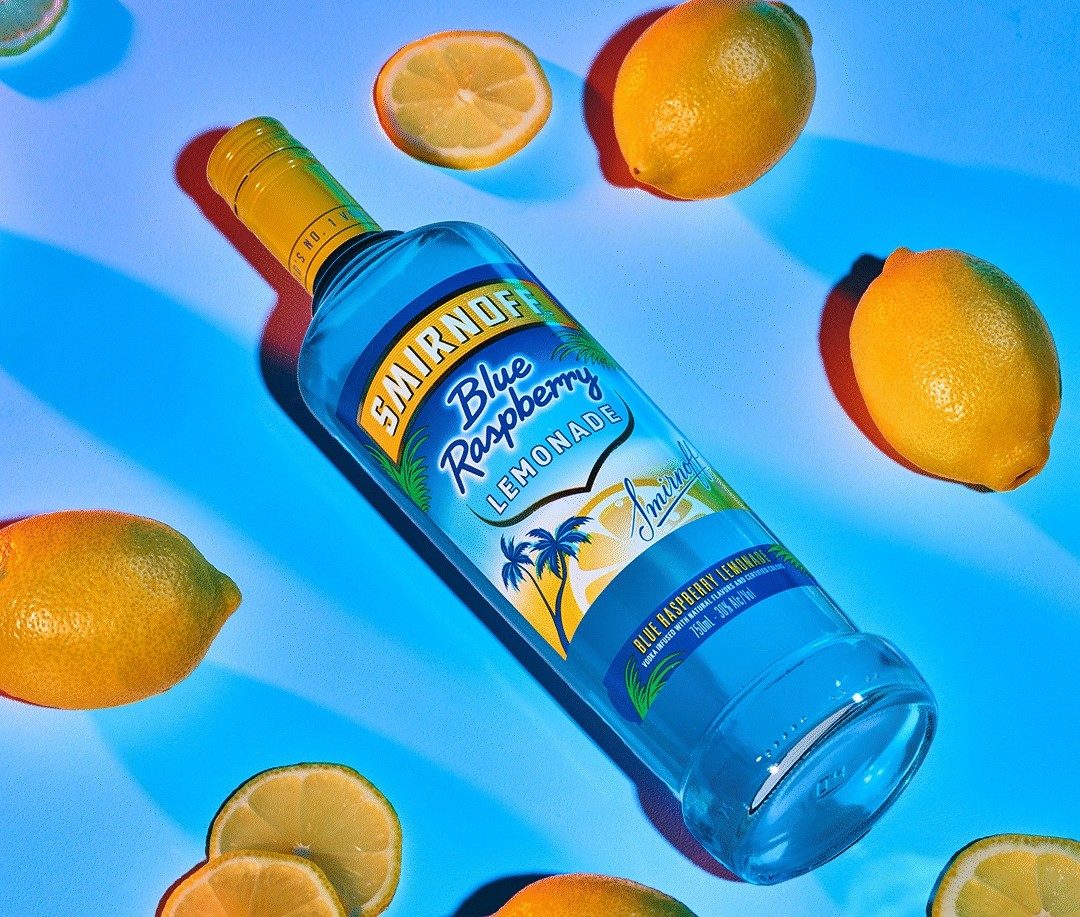 The new Smirnoff Peach Lemonade Vodka is the newest addition adding excitement to their lemonade lineup. This addition vibrantly captures the cherished lemonade taste we all love, infusing it with the bright and juicy notes of peaches. Whether you're soaking up the sun outdoors or relishing hot summer nights, this new creation promises a memorable sipping experience.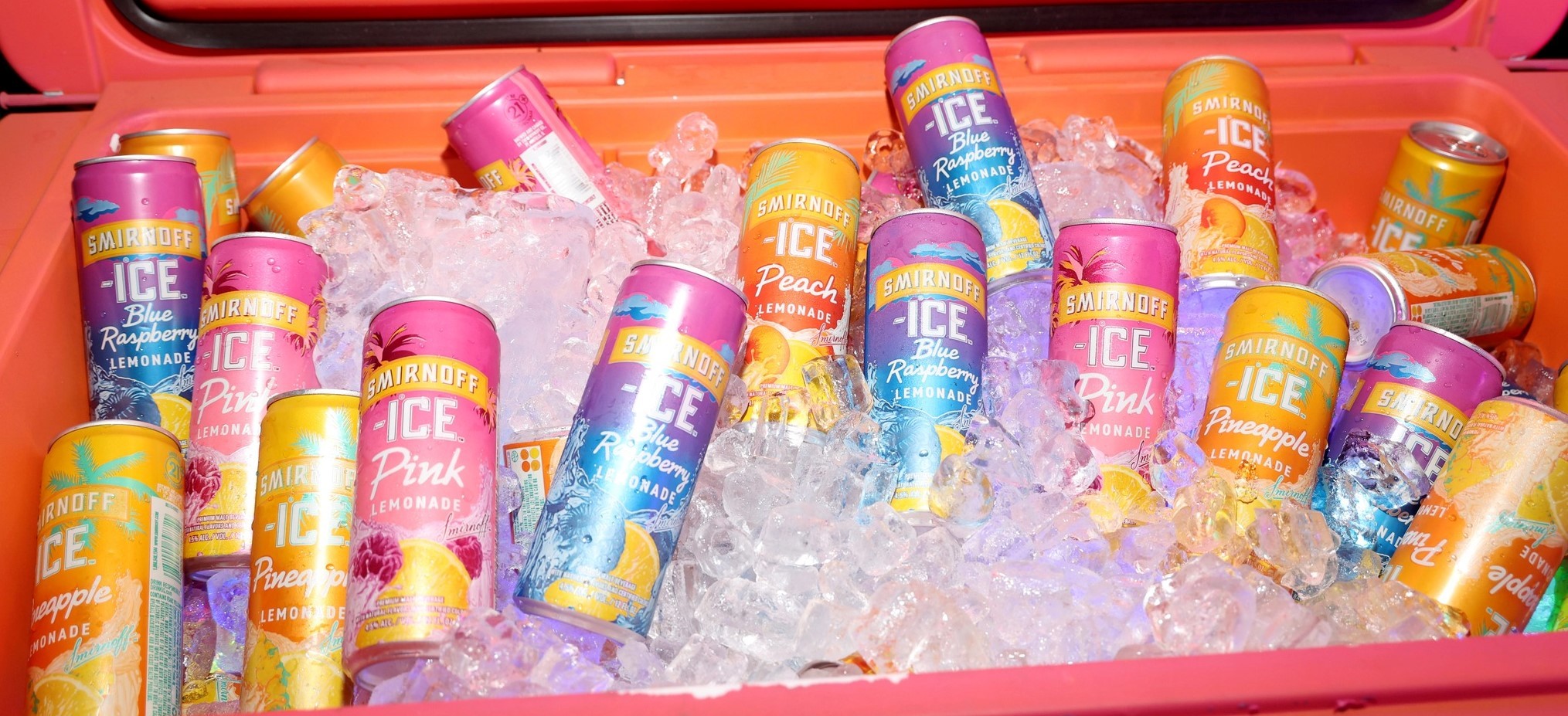 For those seeking a grab-and-go option, Smirnoff ICE Neon Lemonades offer a ready-to-drink solution. With flavors like Pink Lemonade, Blue Raspberry Lemonade, Pineapple Lemonade, and Peach Lemonade, these delicious canned cocktails are the perfect companions for your summer escapades. Packaged in lively and eye-catching designs, they transport you to a realm of flavorsome paradise.
To elevate your National Lemonade Day celebrations, Smirnoff presents an array of cocktail recipes featuring their boldest creations and the Vodka Lemonade range. So, whether you're hosting a gathering or enjoying a moment of solitude, let Smirnoff's Lemonade Day offerings infuse your summer with zest and exuberance.
Blue Bramble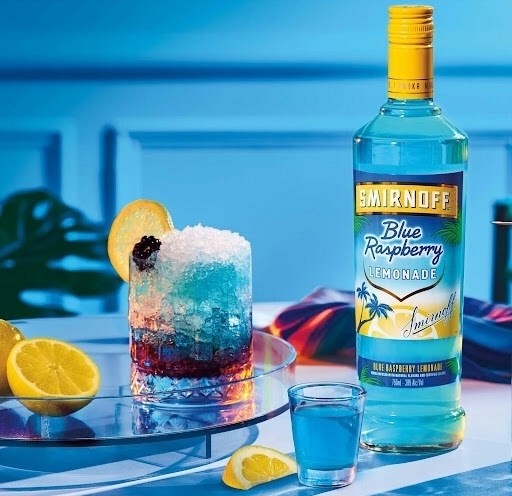 1.5 oz Smirnoff Blue Raspberry Lemonade ​
½ oz Lime juice ​
½ oz Simple syrup ​
4 blackberries ​
Garnish: Mint / Berries​
Prepare by muddling berries in a rocks glass, and add crushed ice. Add the remaining ingredients in a shaker with a little bit of crushed ice. Shake and strain into prepared glass and garnish.
Smirnoff South Side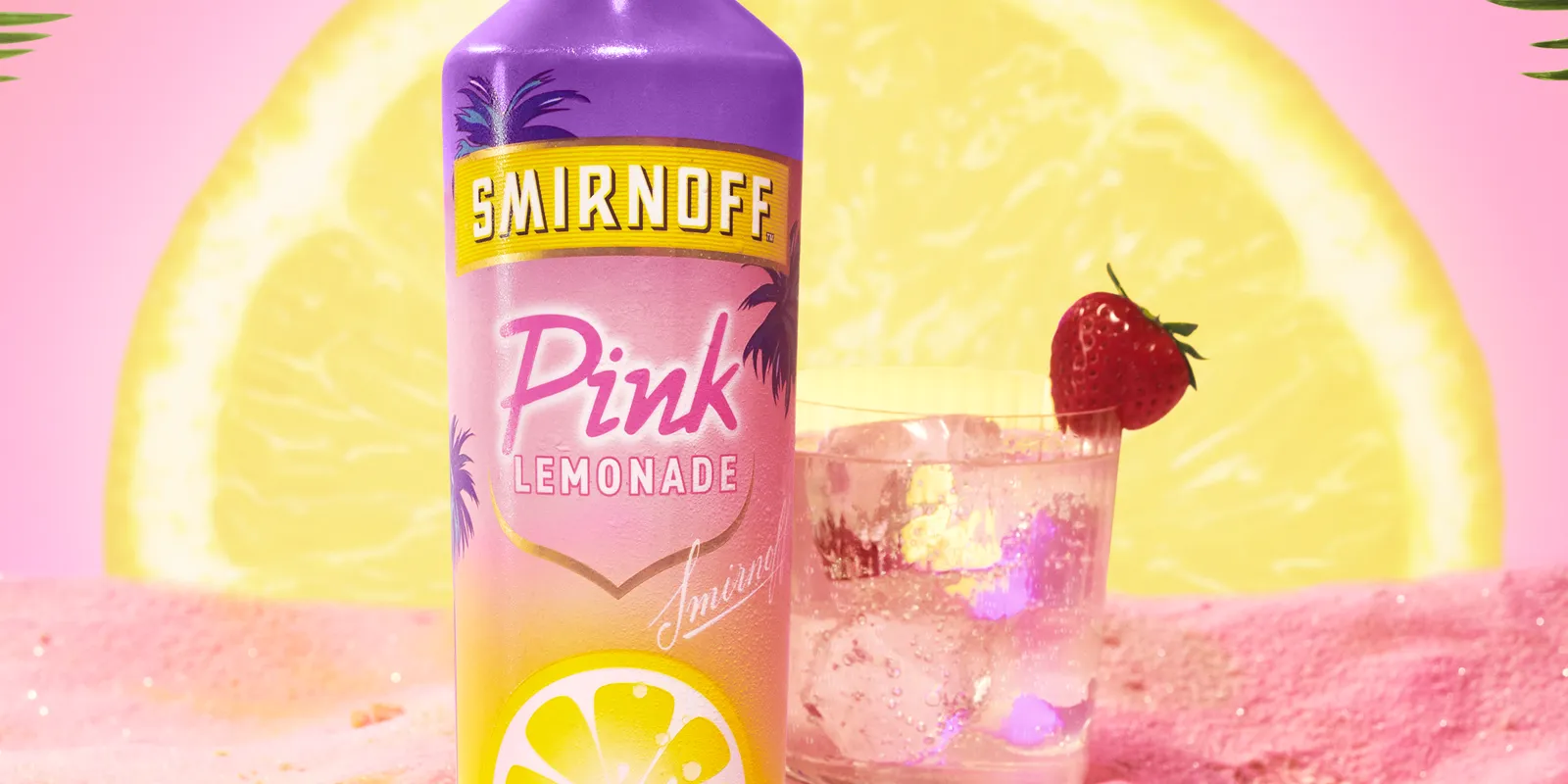 1 ½ oz Smirnoff Pink Lemonade
4 oz Club Soda
2 Strawberries Sliced
Garnish: Sprig of mint
Add all ingredients to a glass filled with ice. Gently stir. Garnish with a sprig of mint.
Pineapple Lemonade Lychee Fizz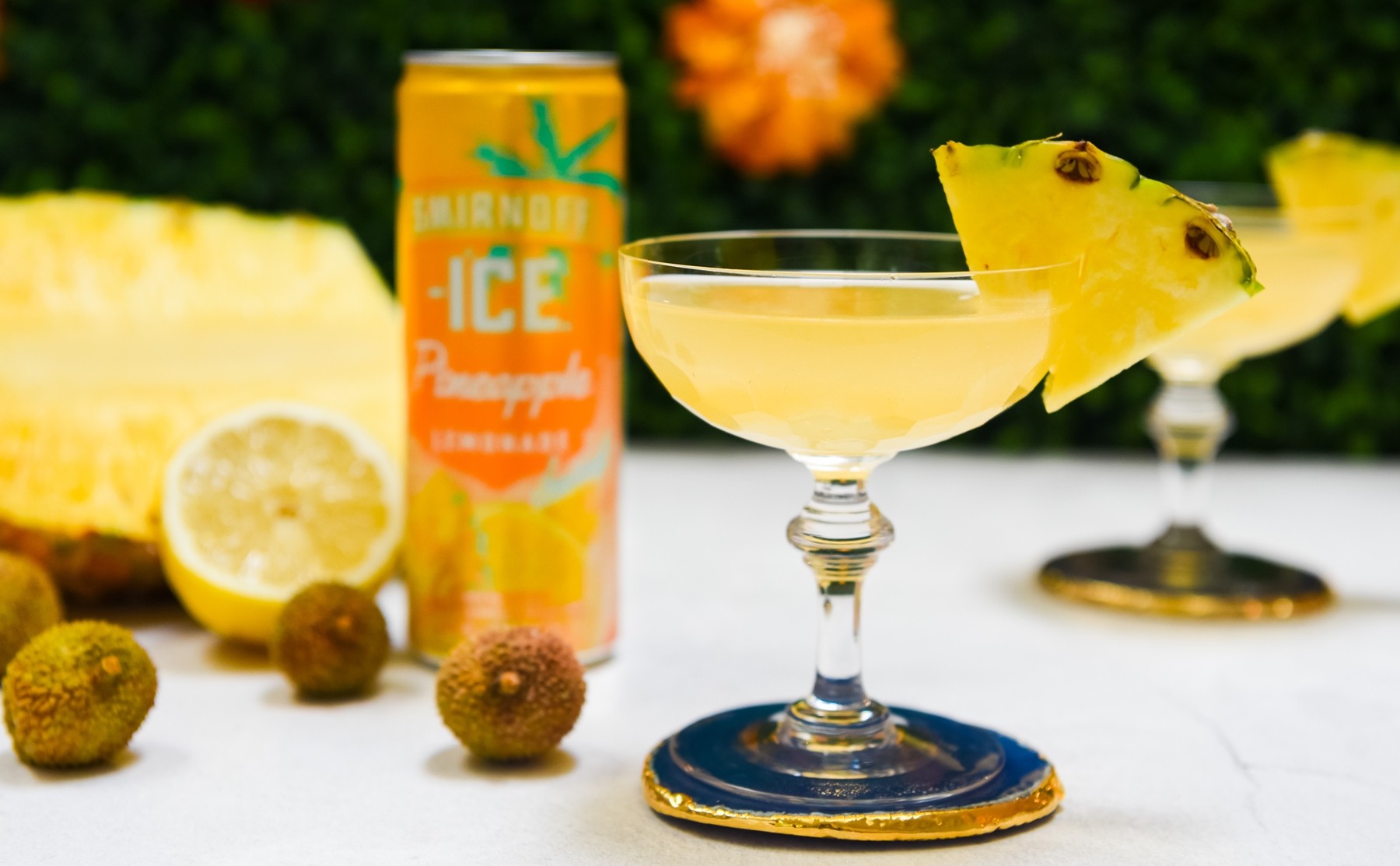 ¾ oz Smirnoff No. 21 Vodka
¼ oz Lychee Syrup
½ oz Pineapple Juice
2 ½ oz Smirnoff Pineapple Lemonade ICE
Aromatic Bitters
Garnish: Pineapple Slice
Scoop Lychee Jelly pieces into a Coupe glass. Gently stir in 3/4 ounce of Smirnoff No. 21, 1/4 ounce Lychee Syrup, and 1/2 ounce of Pineapple Juice. Top with 2.5 ounces of Smirnoff Pineapple Lemonade Ice and 3 splashes of Aromatic Bitters. Garnish with A Pineapple Slice.
Just Peachy Lemonade Iced Tea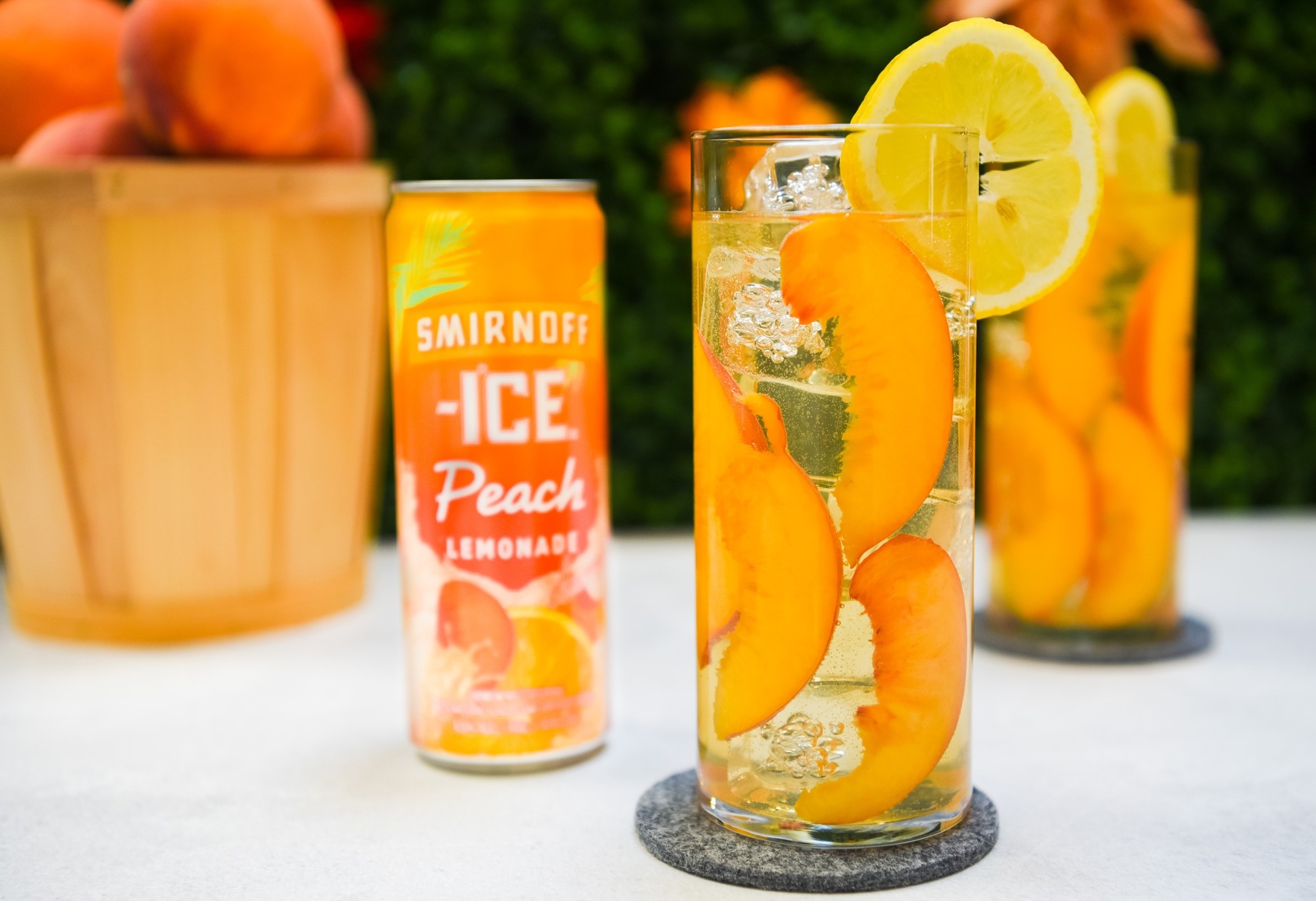 6 oz Smirnoff Peach Lemonade ICE
6 oz Iced Tea
Peach Slices
Garnish: Lemon Wheel
Add thin slices of peaches to the side of a highball glass and fill with ice. Pour in 6 ounces of iced tea. Top with 6 ounces of Smirnoff Peach Lemonade Ice. Garnish with a lemon wheel.
As National Lemonade Day approaches, Smirnoff stands ready with an irresistible assortment of lemonade-inspired flavors that evoke nostalgia, celebrate summer, and tantalize your taste buds. With options ranging from Blue Raspberry Lemonade to the innovative Peach Lemonade Vodka, and even ready-to-drink Neon Lemonades, Smirnoff has all the ingredients for a sizzling summer celebration.