Amidst the extreme warmth of summer's embrace, Initio Parfums Privés recently hosted a splendid gathering on the historic Governor's Island, at the enchanting Gitano Island Restaurant and Bar. The exceptional event served as a tribute to the timeless allure of the Hedonist Collection and a joyous welcome to the forthcoming festive season. Nestled amidst lush tropical foliage, Gitano Island offered a stunning vantage point, with the majestic skyline of downtown Manhattan in the distance. This juxtaposition of natural serenity and urban sophistication provided an evocative backdrop, echoing the very essence of the Hedonist Collection itself—a fragrant encapsulation of the delicate balance between tranquil escapism and dynamic energy.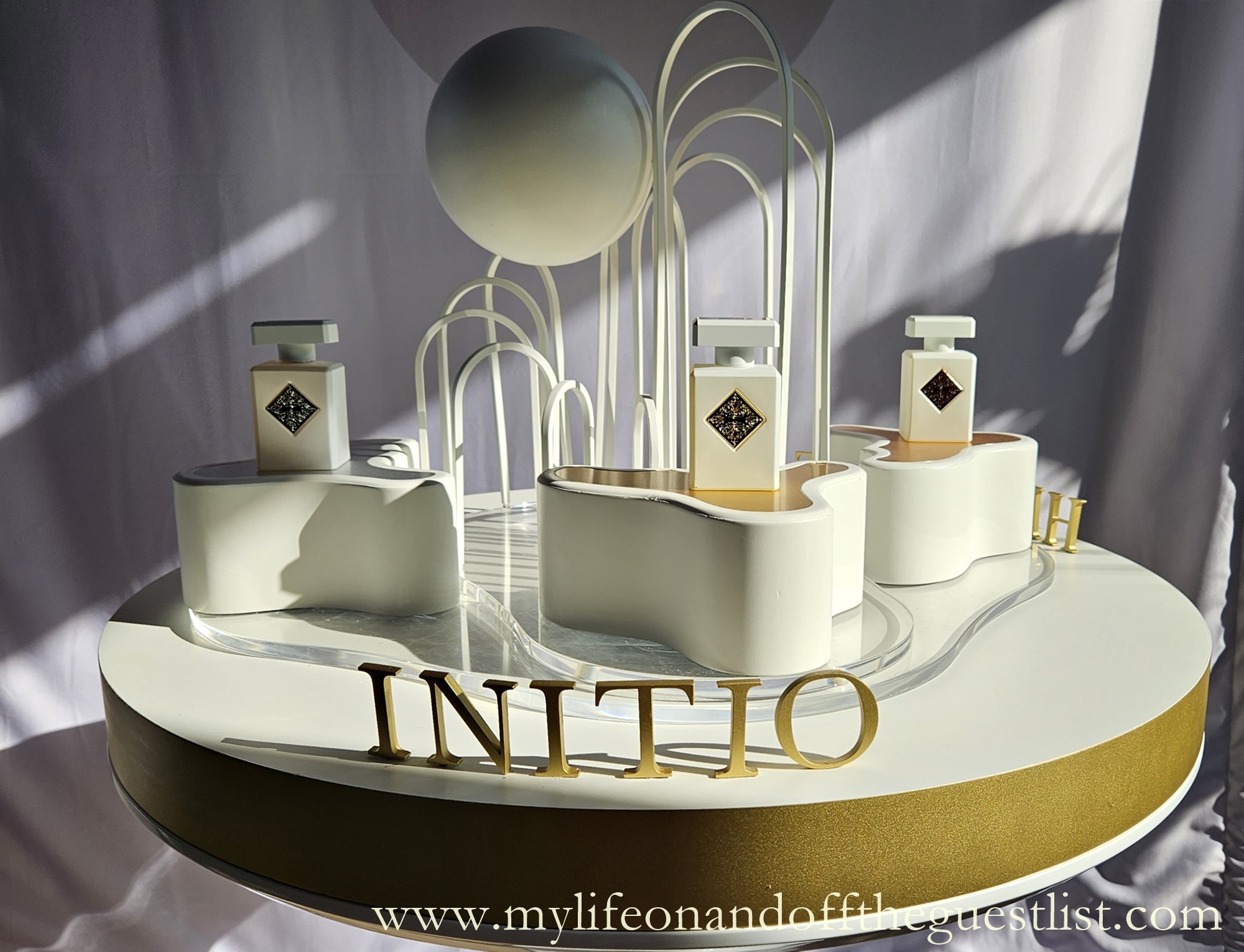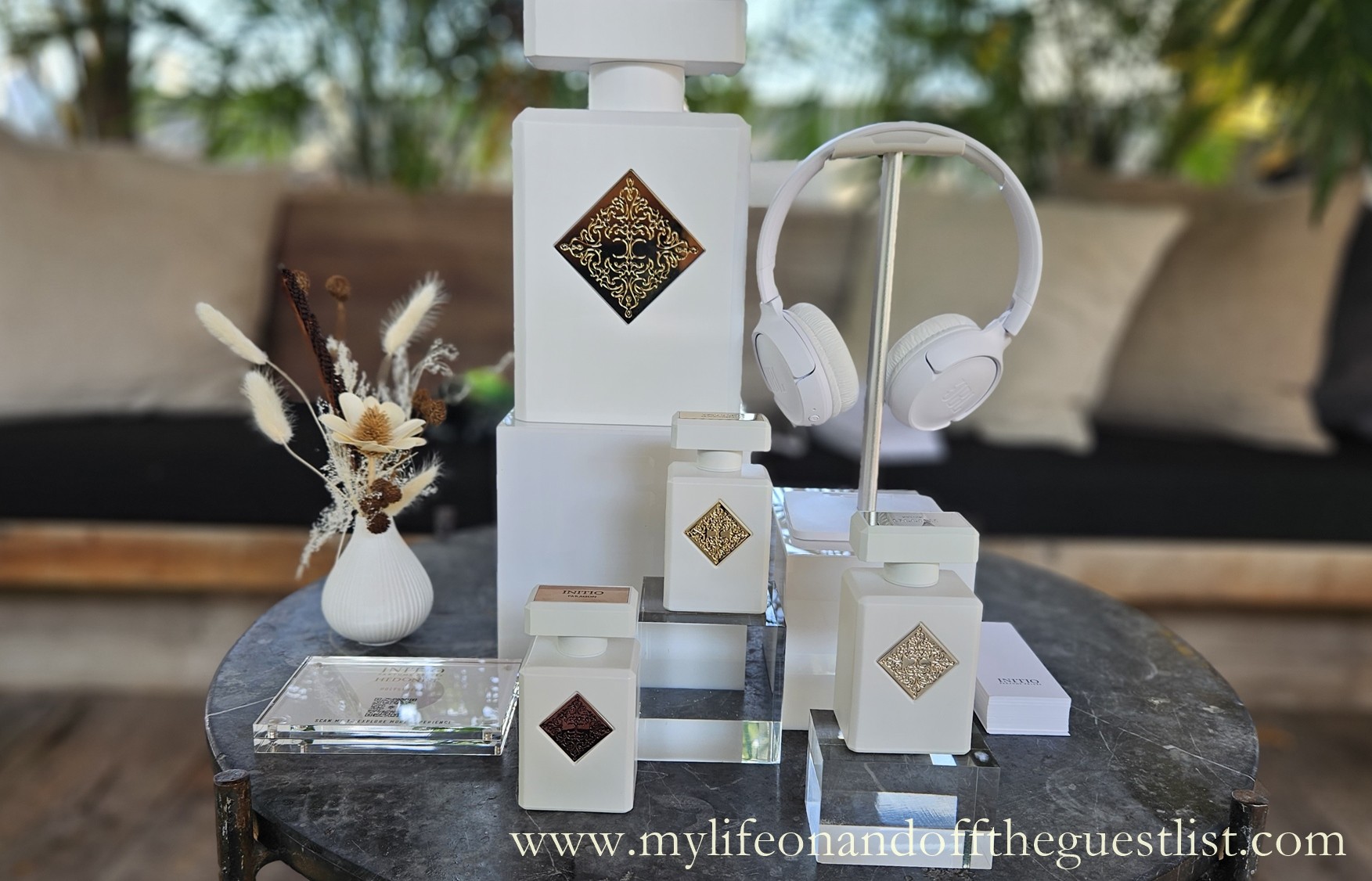 The evening unfolded as an ode to the Hedonist Collection, an olfactory testament to the exuberance of summer, while also signaling the start of an eagerly anticipated journey into the festive season. Guests were treated to a very relaxing new sound immersion technology that not only excited our auditory and olfactory experience, it actually relaxed us enough to cool down our body temperatures (at least that was our personal experience). The immersive experience took us on a journey through all three varieties of the Hedonist Collection which left us in love with both the Rehab and Paragon fragrances.
This glamorous affair drew together a curated guest list of 70, featuring members of the press, influential personalities, and industry leaders, all bound by their shared passion for the world of fragrances.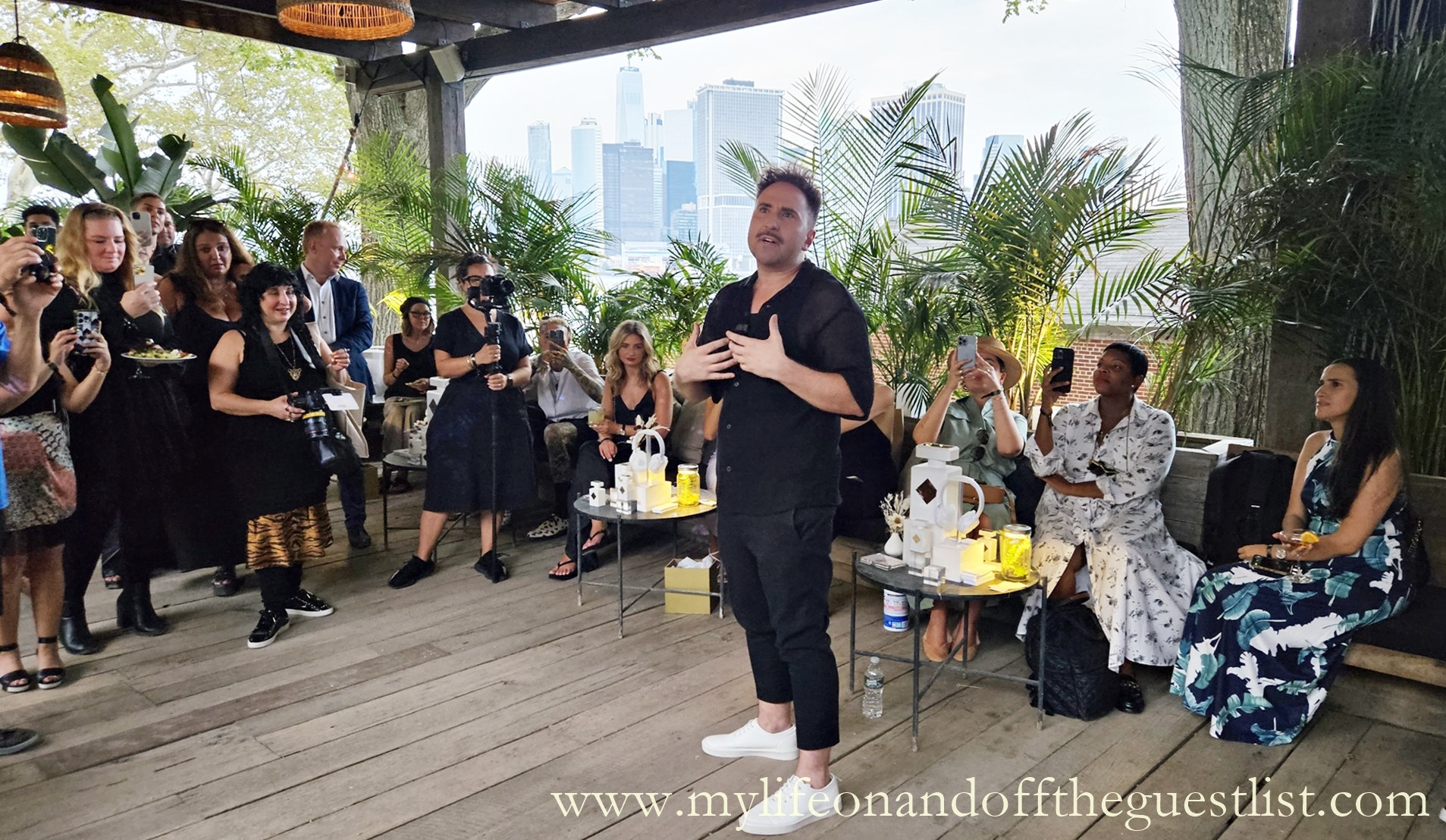 Derek Miller, the astute National Sales Director of Initio Parfums Privés, took the stage to illuminate the significance of the festive season for the brand. He tantalizingly hinted at an upcoming home product set to make its debut this holiday season, promising a sensory journey unlike any other. Additionally, Derek unveiled ambitious plans for the expansion of the Carnal Blends Collection early next year, leaving the audience eager to witness the evolution of Initio's olfactory masterpieces.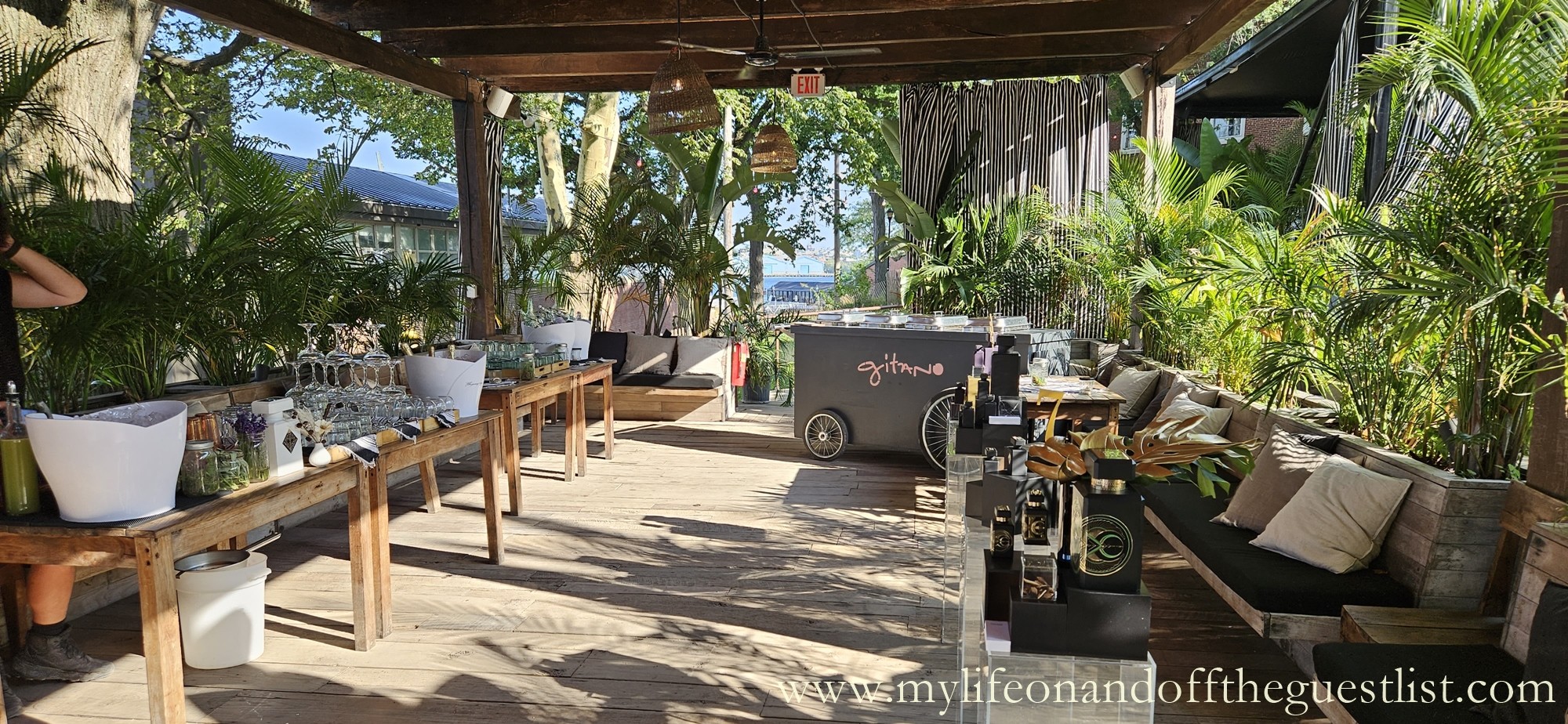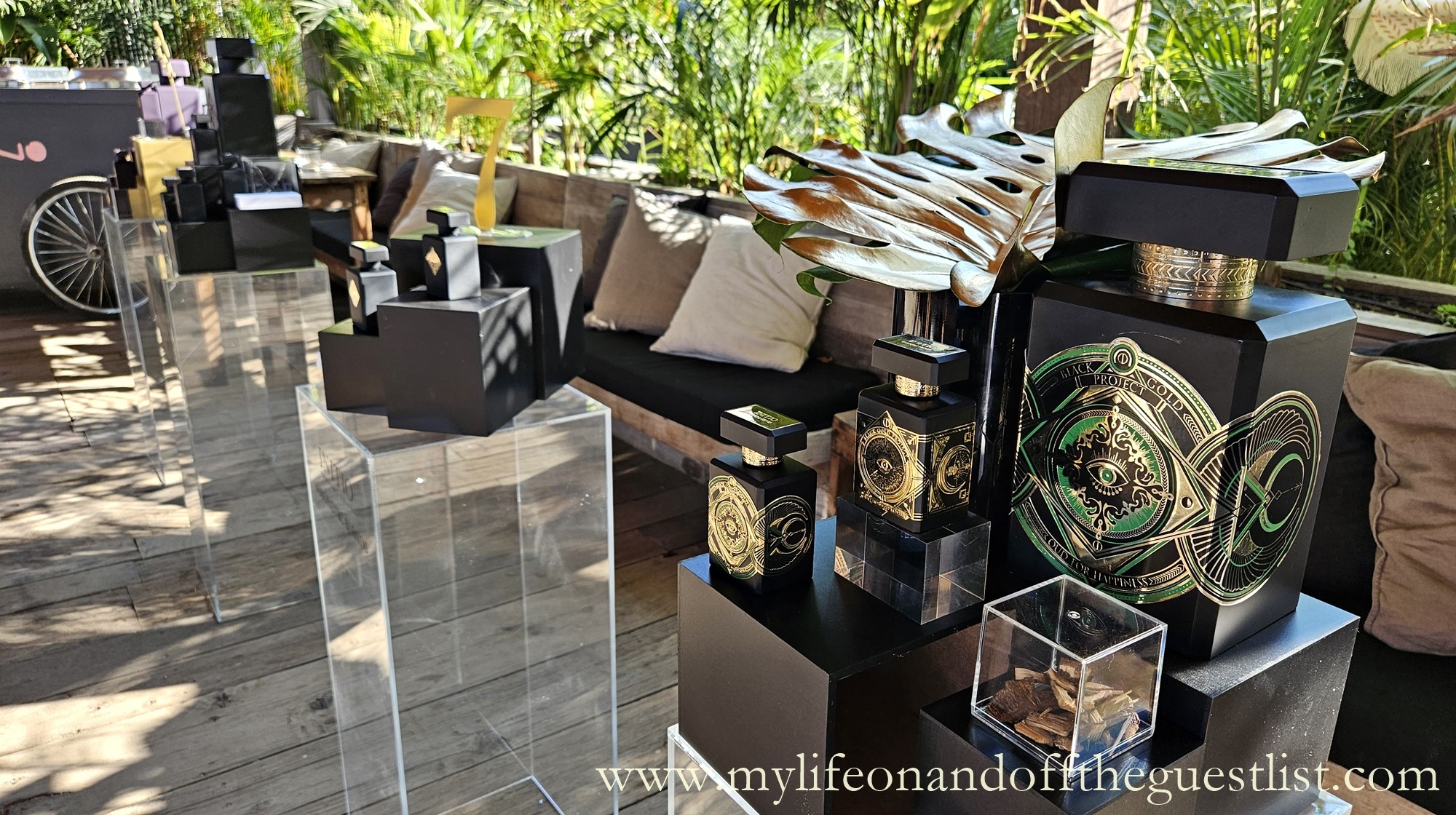 As the sun dipped below the horizon, casting a warm, golden hue over Gitano Island, it was abundantly clear that Initio Parfums Privés had once again masterfully captured the essence of the moment—an evening of opulence and anticipation, a transition from one season to another, and a tribute to the everlasting allure of scent and sensation.