For hundreds of years, Italian Master Distillers have upheld a time-honored tradition of transforming the discarded remnants of winemaking into a cherished elixir known as Grappa. This noble spirit, celebrated worldwide, has earned its place in the hearts and palates of connoisseurs for its intricate bouquet and flavors, reminiscent of the grapes from which it is born, such as Nebbiolo and Moscato. Grappa's allure lies not only in its exquisite taste but also in its remarkable versatility, equally enchanting when sipped neat or employed as a vital component in cocktails. Yet, Grappa's allure extends beyond its delightful taste; it harmonizes perfectly with the modern ethos of sustainability embraced by today's discerning spirits and wine enthusiasts.
Grappa's essence is distilled from grape pomace, the residue left after the completion of the winemaking process. The artistry of Master Distillers is pivotal in this journey, as they navigate the intricate distillation process to extract the purest, most aromatic, and flavorful elements. It is a product of Italian distinction, safeguarded by a Geographical Indication designation, established under European Regulation NO 110/2008. This protection ensures that Grappa can only be produced within the borders of Italy, exclusively from grapes cultivated on Italian soil.
We were lucky enough to experience two varietals of this iconic Italian spirits – Bertagnolli Grappino Blanco, an un-aged varietal  and Castagner Grappa Riserva, an aged varietal.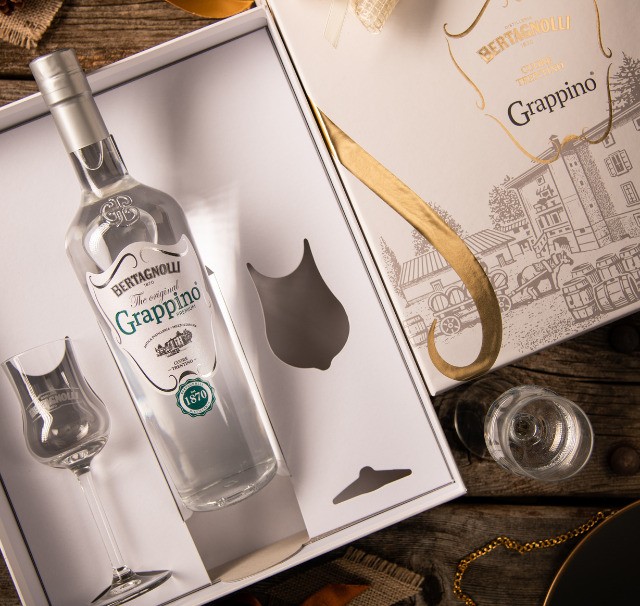 What sets Grappa apart is its unique origin. This blend of grape skins and seeds contains a treasure trove of aromatic compounds that Master Distillers coax forth during the distillation process. The choice of pomace plays a pivotal role, with pomace from red and rosé wine production already partially fermented and poised for distillation. In contrast, the "virgin" pomace from white wine grapes requires fermentation before distillation can commence.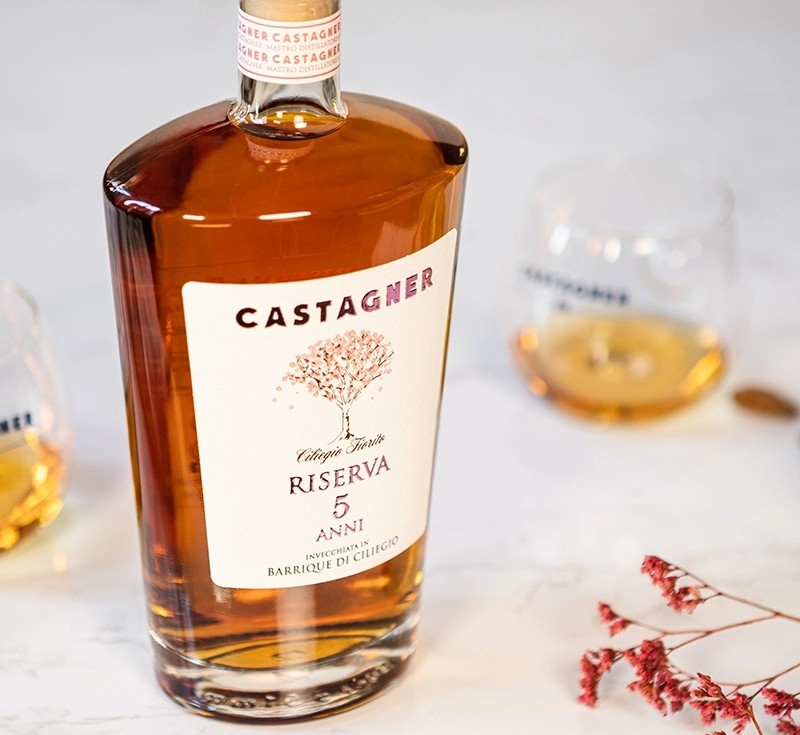 The characteristics of diverse grape varieties and the methods employed during distillation give birth to an array of Grappas, each possessing its distinct personality and a rich tapestry of aromas and flavors. This exquisite symphony of nuances in Grappa is a testament to the craftsmanship and dedication of Italian Master Distillers, who have turned a humble byproduct of winemaking into a cherished spirit, embraced by enthusiasts around the world. Grappa, with its roots firmly planted in Italy's winemaking heritage, continues to captivate and delight, offering a sensory journey through the very essence of Italy's finest grapes.