Guess, an iconic and legacy brand in the world of fashion, has etched its name into the annals of style history. When an invitation arrived to preview a collection and pop-up shop affiliated with this fashion titan, it was an unequivocal yes. Enter Mimchik, a brand founded by the dynamic duo of Emma Marciano and Mia Kazovsky, creators of "achingly cool" attire for the "conscious hot girl." The surname 'Marciano' may resonate with you; that's because Emma Marciano is the daughter of Maurice Marciano, the co-founders of Guess.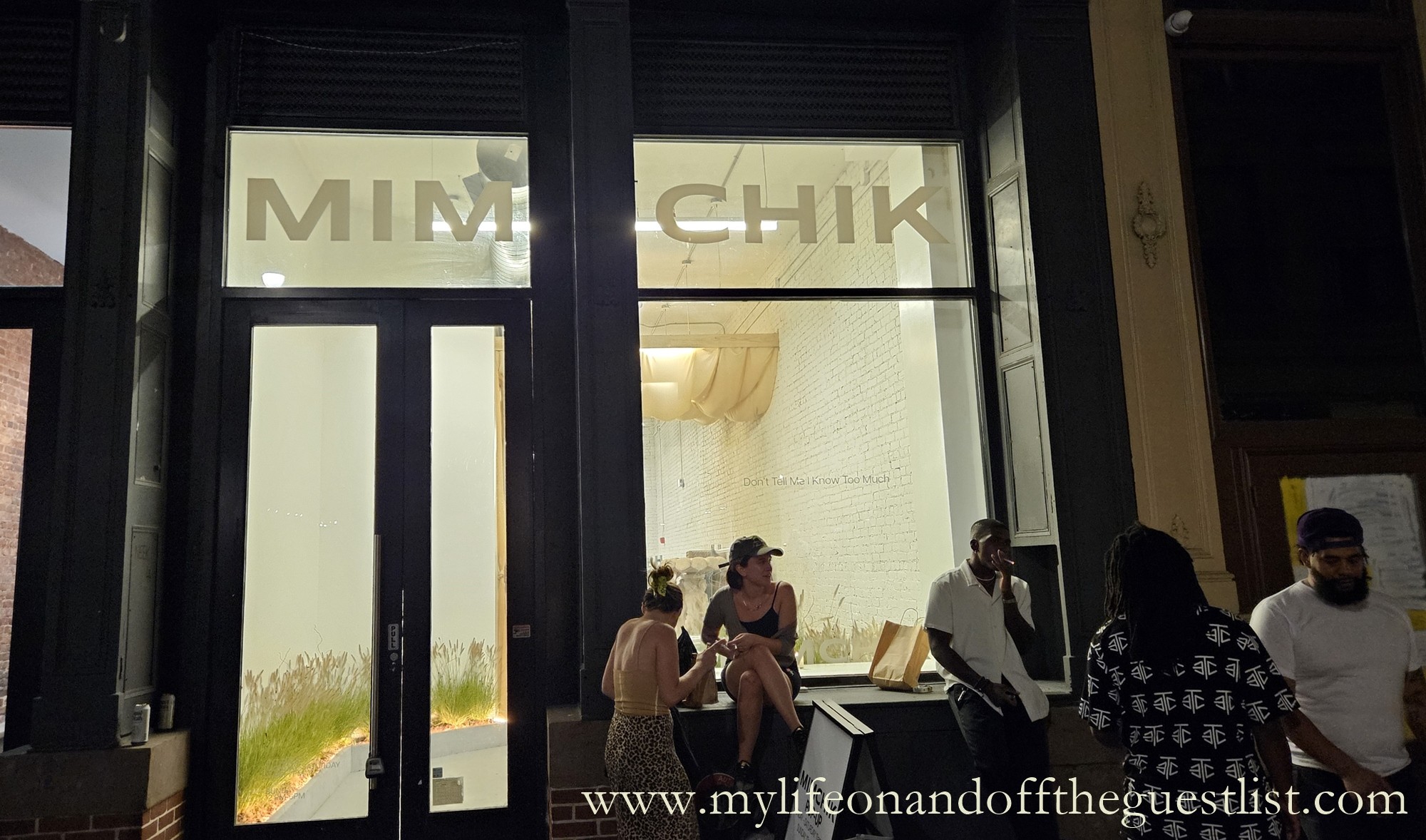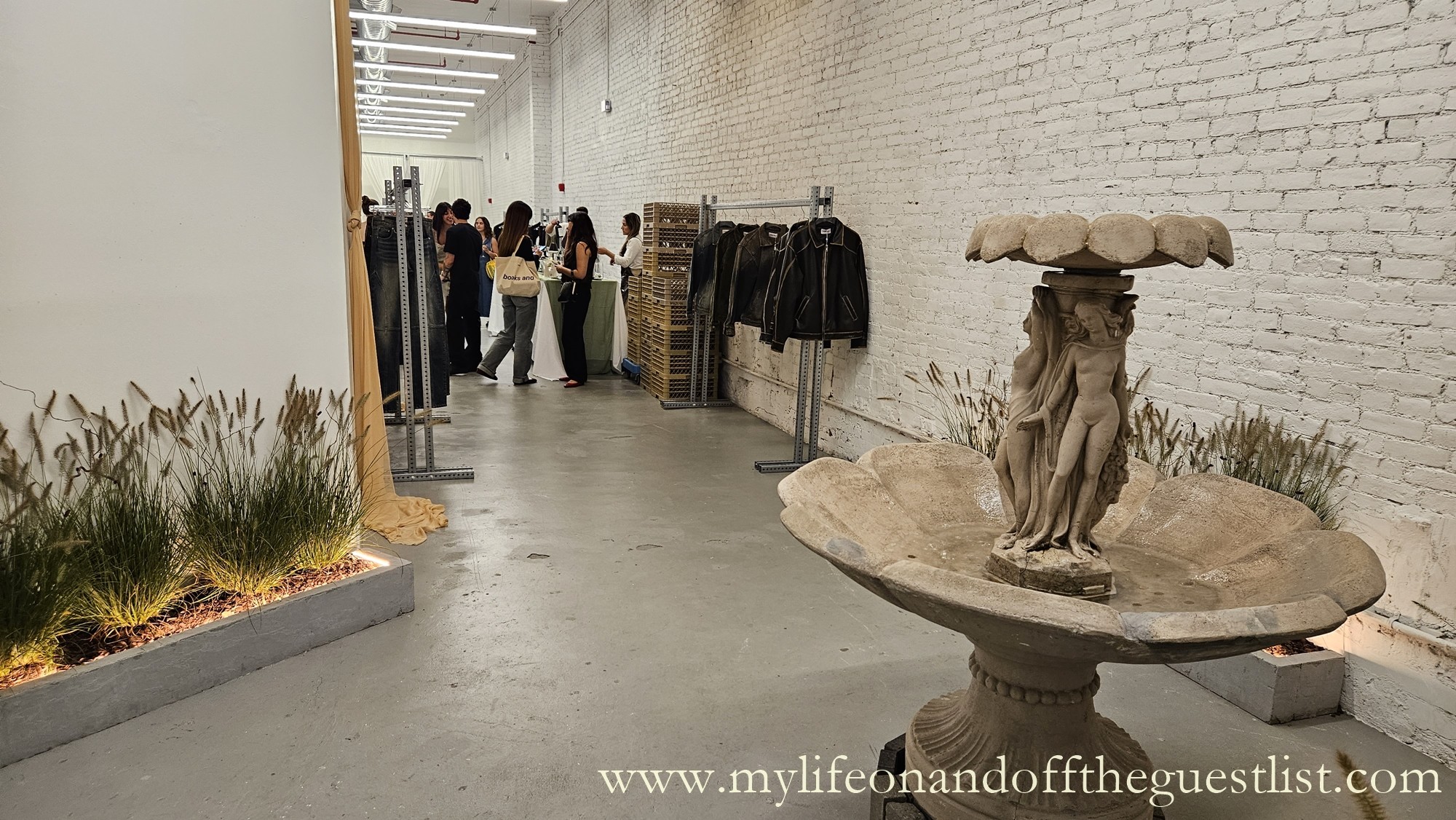 Mimchik, in celebration of its third collection titled "Don't Tell Me I Know Too Much," embarked on its maiden New York Pop-Up venture during the hallowed grounds of New York Fashion Week. They previously did an LA pop-up from April 25th – 29th. But what sets Mimchik apart from the fashion flock is its unwavering commitment to doing things differently. Instead of being mere trend-chasers, Emma and Mia craft clothing that transcends trends – apparel that appeals to everyone's innate desire to feel effortlessly chic.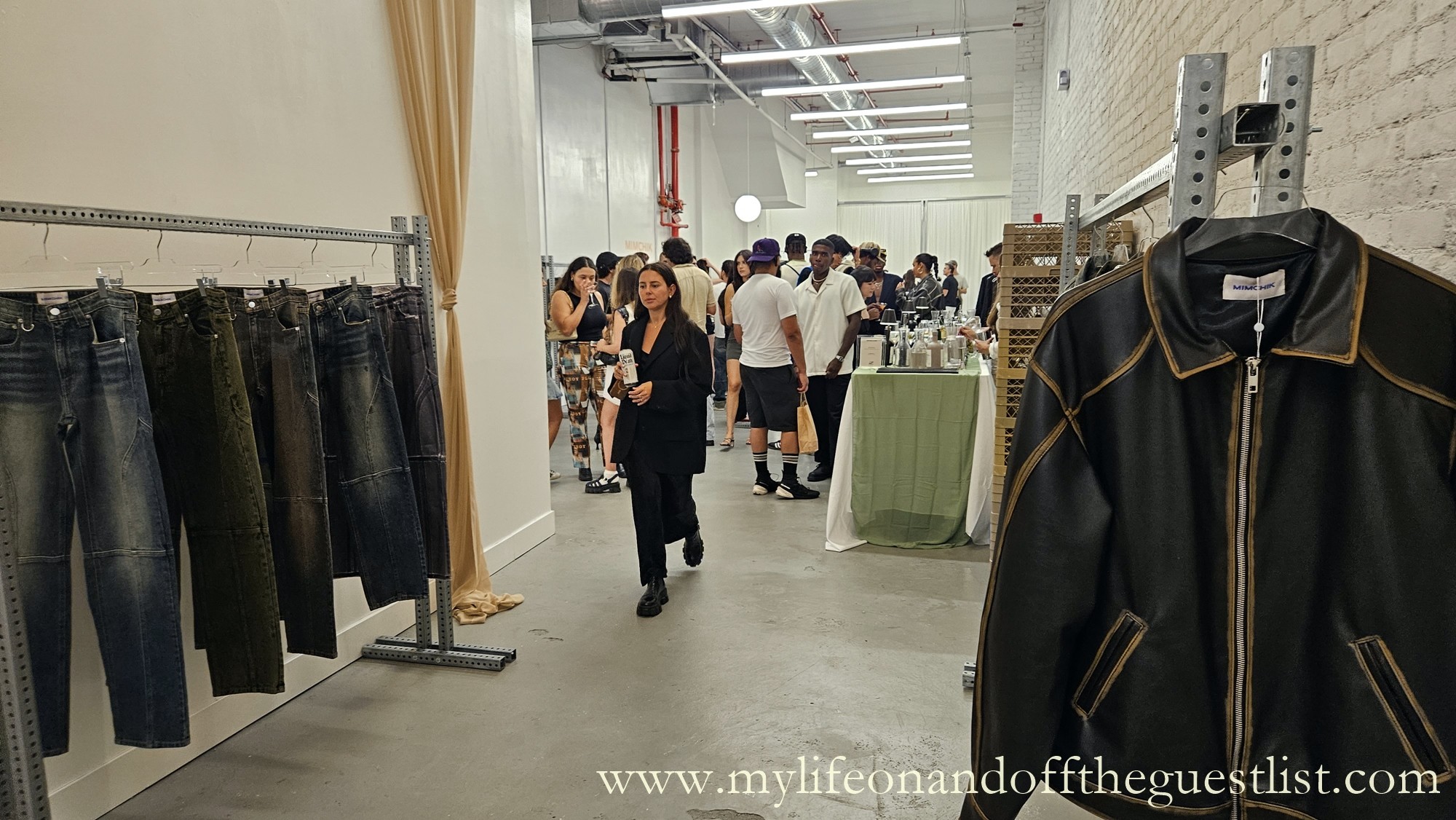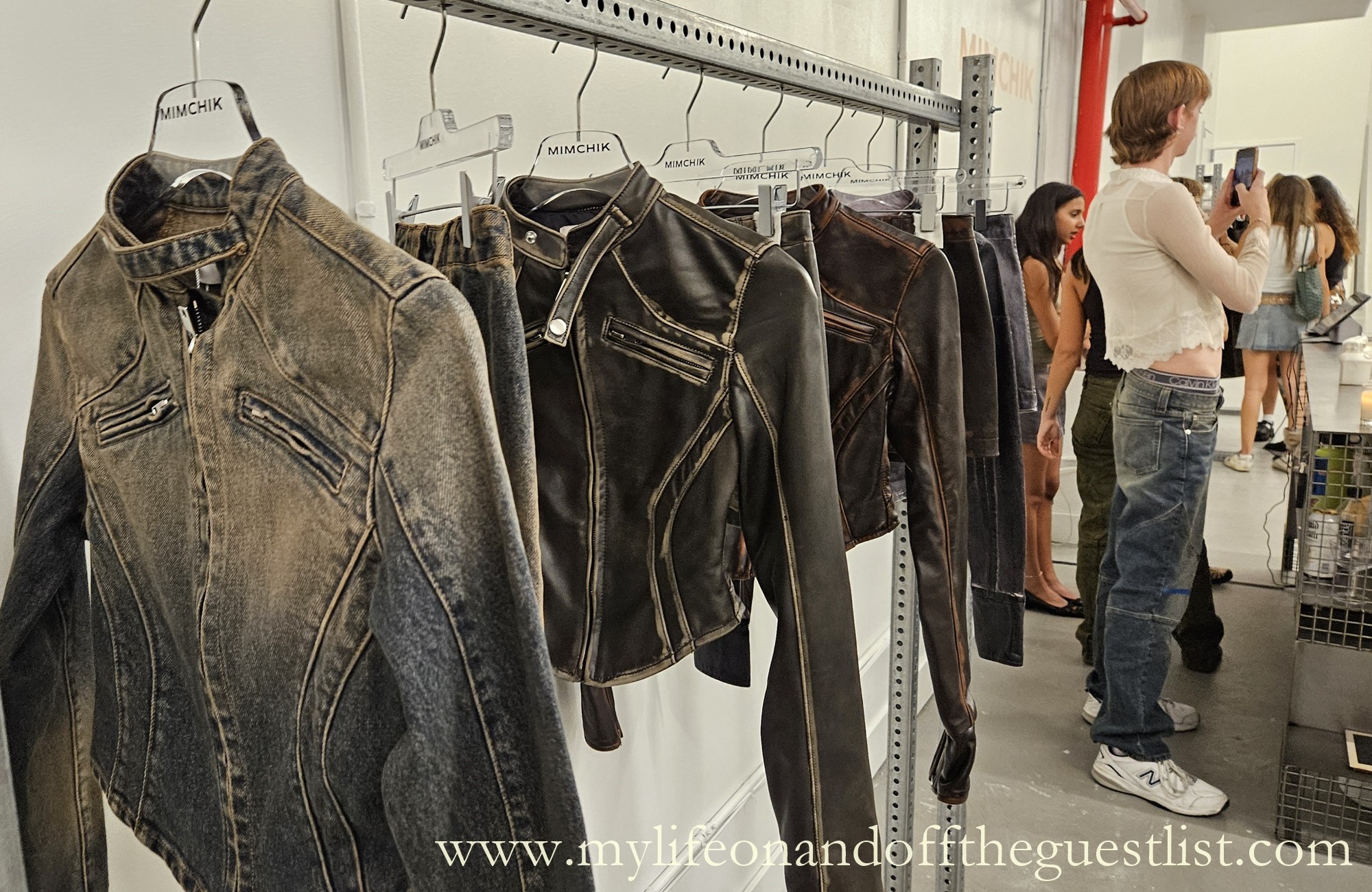 At the heart of the Mimchik spirit is the freedom to wear whatever you desire and to embrace your true self. The Mimchik muse embodies the spirit of vivacity, the life of the party who dons attire not for attention but for the sheer thrill of dressing up and enjoying life's revelry. In a world often dominated by fast fashion and fleeting trends, Mimchik's timeless designs and message of empowerment stand as a refreshing testament to the enduring allure of fashion that embodies individuality and authenticity.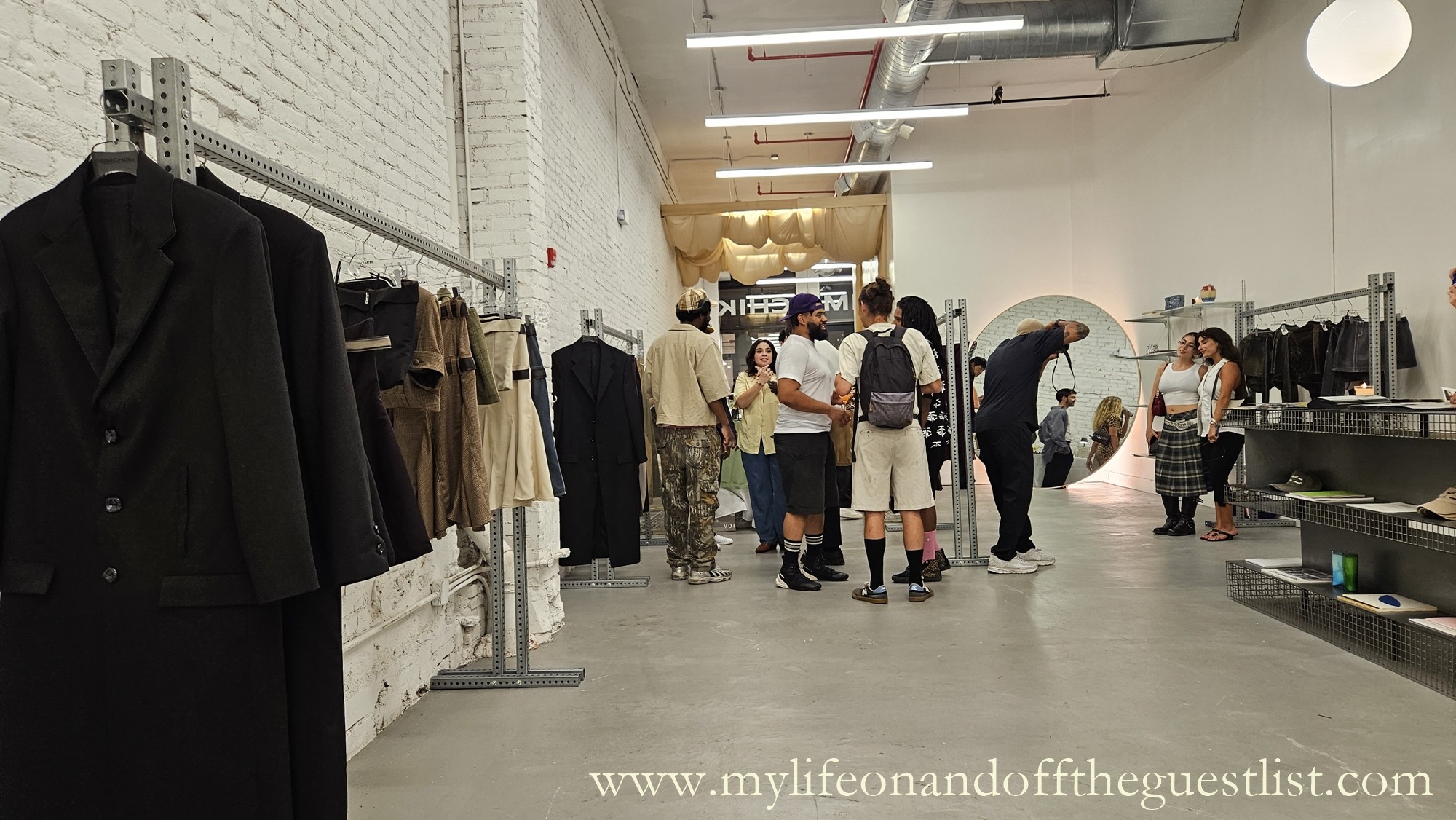 As we step into Mimchik's world, we are invited to embrace the mantra of "wear whatever, be whoever," where the true essence of fashion is celebrated, not as a fleeting trend but as a timeless form of self-expression. We are currently obsessed with their long single-breasted Blazer Coat (pictured in the above photo). It just might be the perfect Fall 23 coat.
If you'd like to get better acquainted with their "Don't Tell Me I Know Too Much" collection, the Mimchik New York pop-up runs from September 7th – September 28th, from 11 am – 7 pm, Monday – Saturday, and 12 pm – 6 pm on Sunday. at 26 Mercer St, New York, 10013.