Just in time for Bourbon Heritage Month, Filmland Spirits is set to captivate whiskey enthusiasts with the exciting debut of two new American Whiskies, further enhancing their distinguished portfolio. These exceptional spirits, Ryes of the Robots Extended Cut and Town at the End of Tomorrow made their grand debut at the prestigious Kentucky Bourbon Festival this month.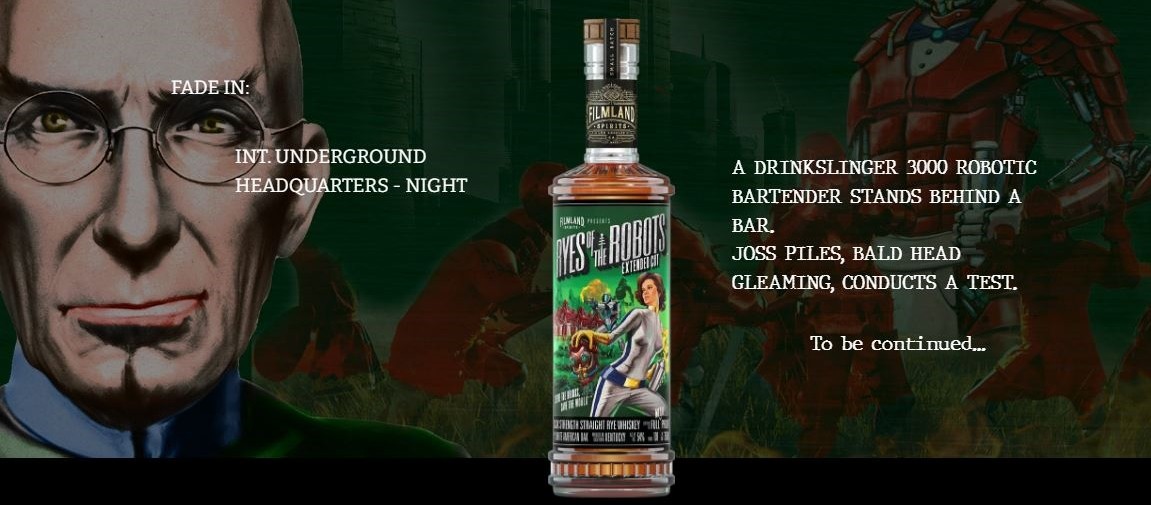 Established in 2020, Filmland Spirits is a testament to a deep-seated love for whiskey, a fervor for cinema, and an unwavering commitment to storytelling. The Filmland team firmly believes that every whiskey has its unique narrative, and every story merits its own whiskey. The result is an ingeniously imaginative fusion of original retro B-Movie concepts—replete with monsters, robots, and outlandish plots—with delectable, distinctive whiskeys, each of which has already earned accolades, boasting Gold Medals or higher. Even the bottles themselves play a part in the storytelling, boasting custom designs reminiscent of the art deco style reminiscent of vintage movie theaters, complete with movie posters as labels.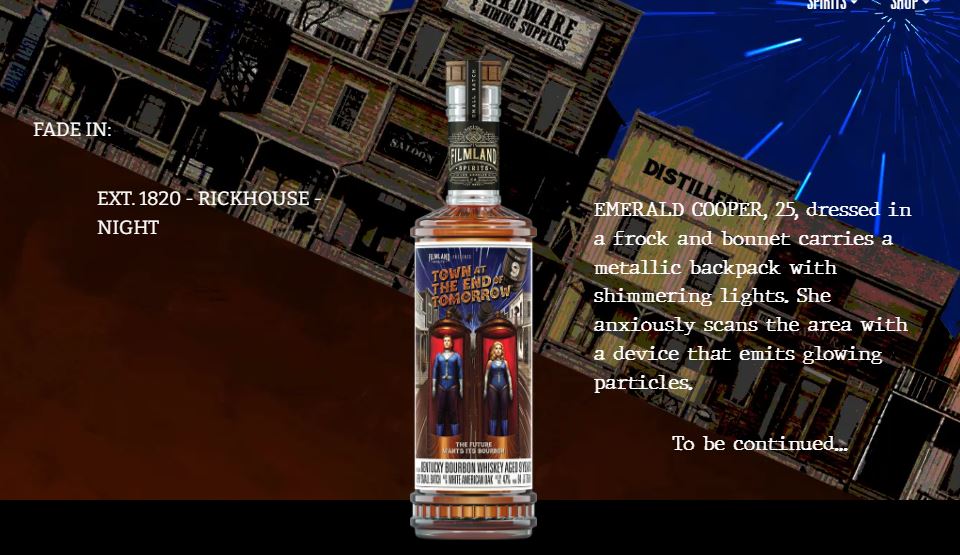 Town at the End of Tomorrow stars a cast of 78% Corn, 13% Rye, and 9% Malted Barley, carefully distilled and aged in Kentucky, then masterfully blended by the award-winning Filmland Spirits team. This bourbon is matured for an impressive 9 years in American White Oak barrels and is bottled at 94 proof (47% ABV).
In true Filmland Spirits fashion, Town at the End of Tomorrow draws inspiration from their original B-movie concept, narrating a dystopian future marked by bourbon scarcity and the prohibition of spirits older than two years. The story revolves around New Bardstown, the epicenter of the whiskey universe, where distillers Connor and Emerald Cooper embark on a time-traveling journey to the birth of America's native spirit. Their mission: to confront their teetotaling forefather, Judge Barker, in an epic battle for the bourbon ages.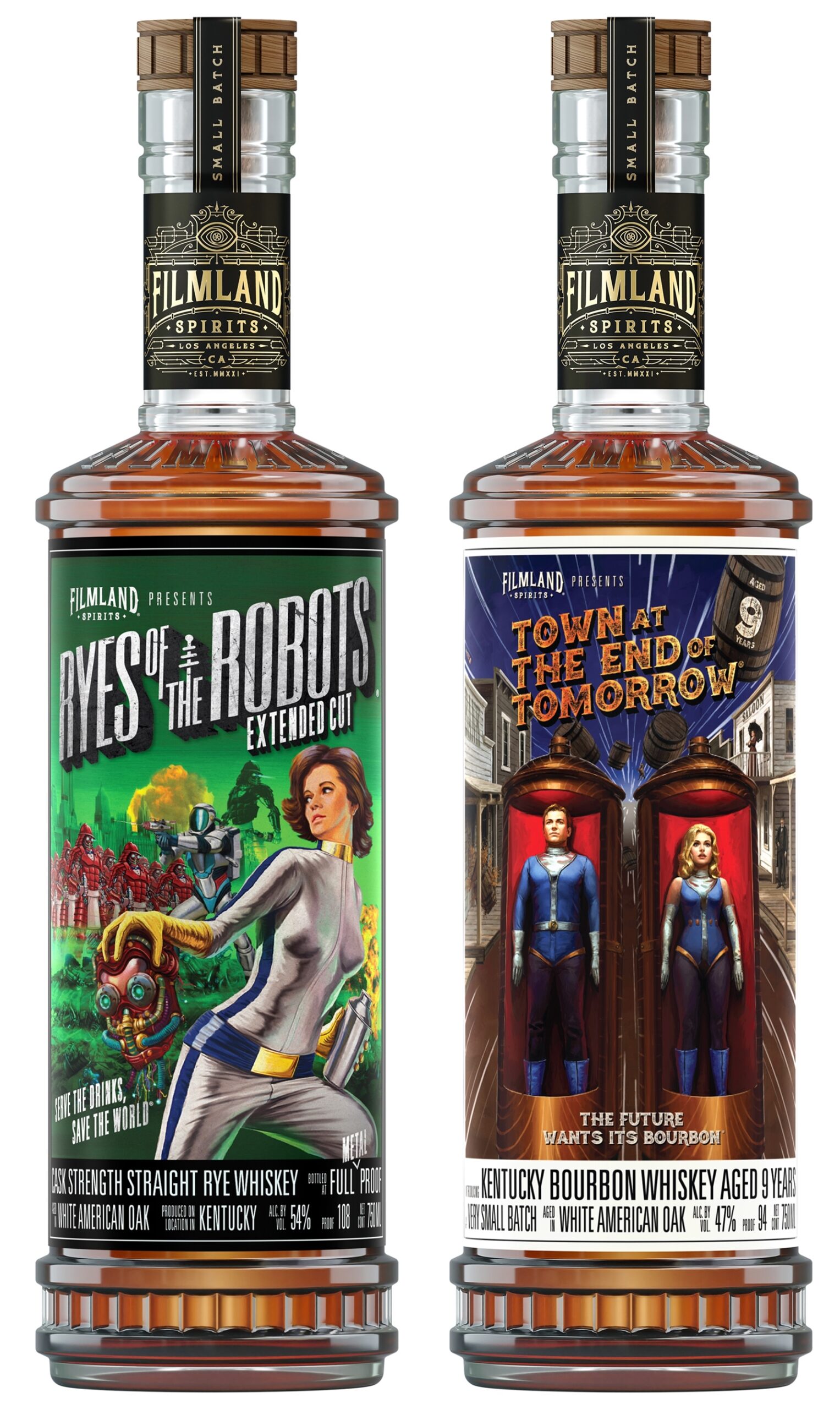 Troy Bolotnick, Founder and CEO of Filmland Spirits, exclaims, "Town at the End of Tomorrow is a celebration of bourbon's past and future, and to bring this tale to life, we knew we needed a Kentucky product."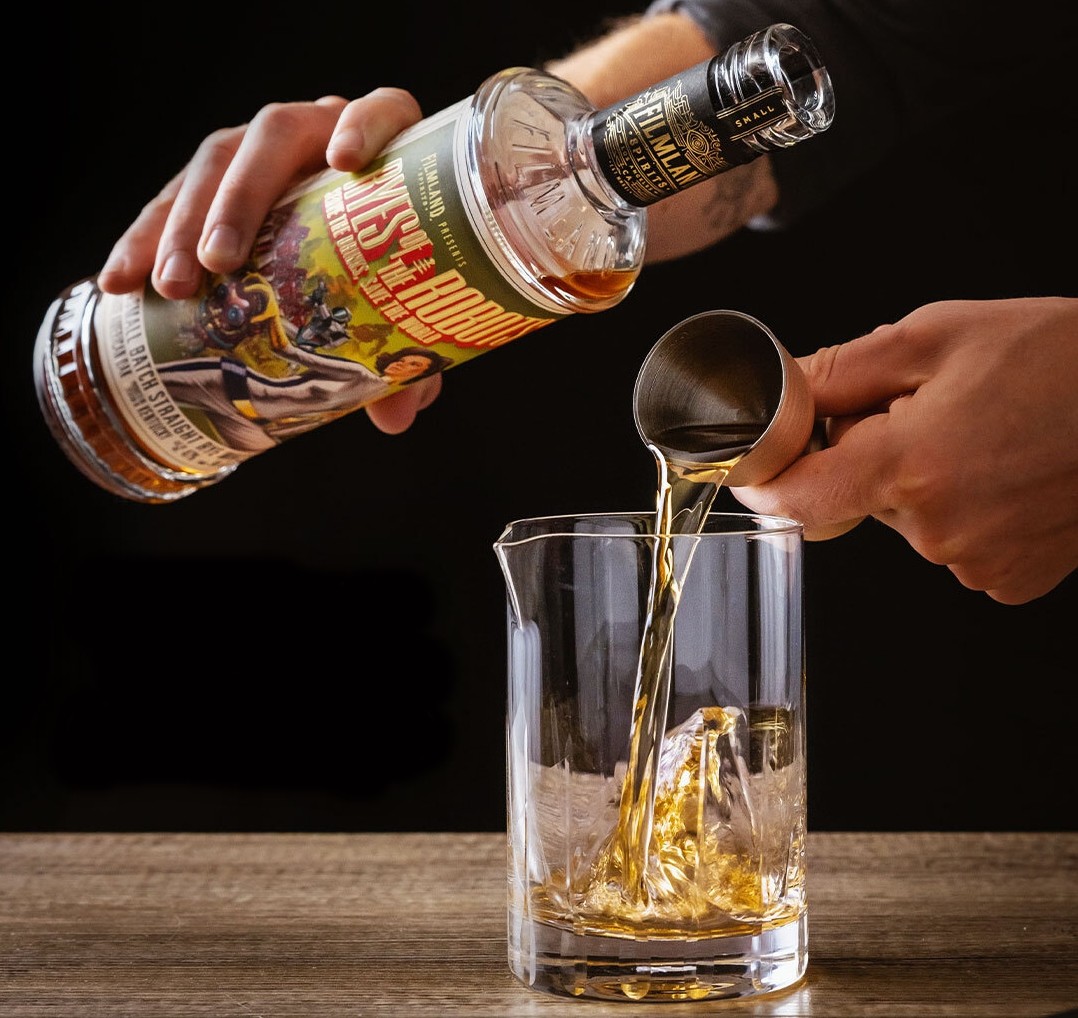 Ryes of the Robots Extended Cut, a highly anticipated cask strength version of the beloved Ryes of the Robots, is aged for 5 years in American White Oak and bottled at a potent 108 Proof (54% ABV). With a mash bill of 95% Rye and 5% Malted Barley, this whiskey offers an extended cut experience with deleted scenes extending bartender-turned-hero Courtney Winters' quest to defend the art of craft cocktail making against an army of robotic bartenders.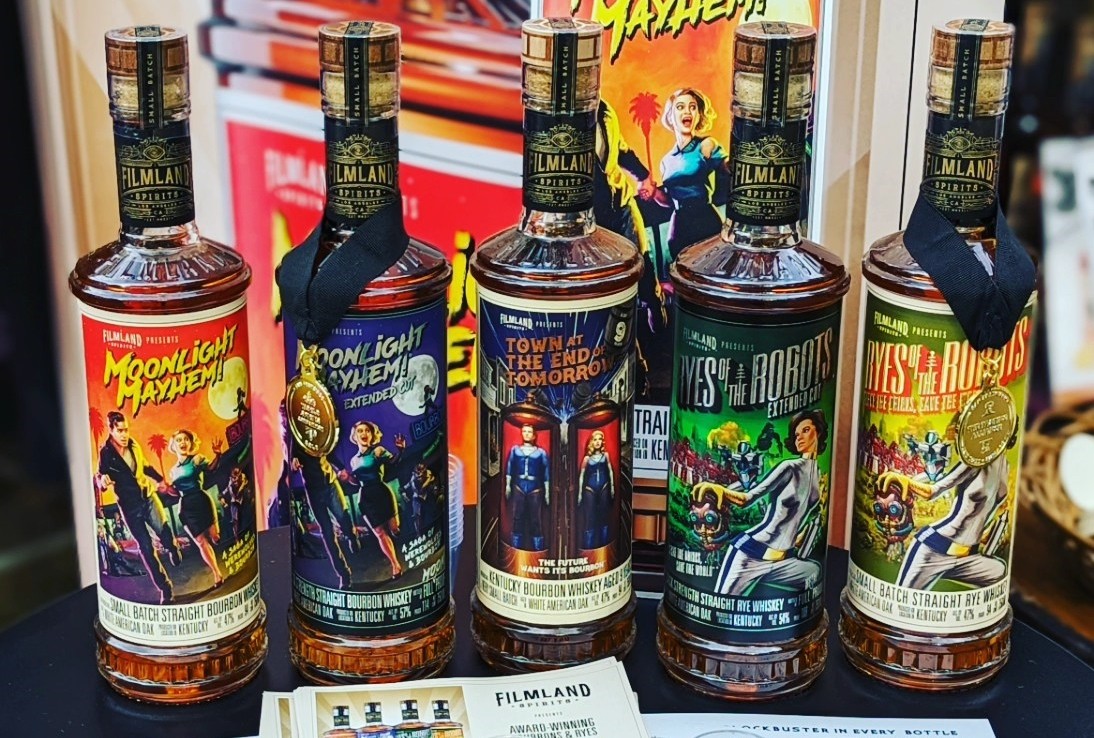 These two new offerings became available for pre-order on August 23rd and are shipping this week. Town at the End of Tomorrow, Ryes of the Robots Extended Cut, and the complete Filmland Spirits portfolio are accessible in California, Kentucky, Nevada, Washington, Arizona, Alaska, and online, ensuring that whiskey enthusiasts across the nation can partake in Filmland's captivating narrative-driven spirits.
With an illustrious lineup that includes Town at the End of Tomorrow, Filmland Spirits continues to enchant whiskey connoisseurs with its distinctive storytelling approach, redefining the way we experience and savor this timeless spirit.