While cities across the country slowly beginning to open, many of us are still not fully comfortable with venturing out like we used to. Speaking to several people, no one feels safe enough to venture to bars and pubs. Thankfully, the Spirits industry has really stepped up and adapted to our current situation. The canned cocktails market has been a welcomed pleasure of delicious convenience and we're excited that Ogden's Own Distillery has joined this exciting drinks segment with the launch of their Five Wives Canned Cocktails; specifically Five Wives Moscow Mule and Five Wives Vodka Soda.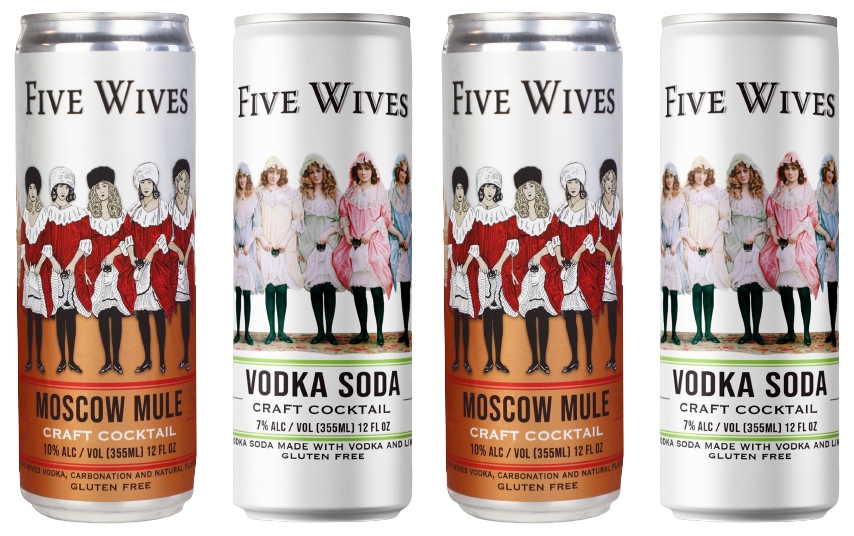 The two new ready-to-drink varietals are Ogden's Own first-ever foray into the canned beverage segment. Expect to see more canned cocktails on the horizon for release later this year. Packed with bold flavors and infused with all-natural ingredients, the Five Wives canned cocktails are both made with Ogden's Own's award-winning Five Wives Vodka. Each can of Ogden's Own's ready-to-drink cocktails contains two servings at 162 calories each and 16.5 carbs per serving. Both varietals are also completely gluten-free, as Five Wives Vodka is distilled with 100% corn.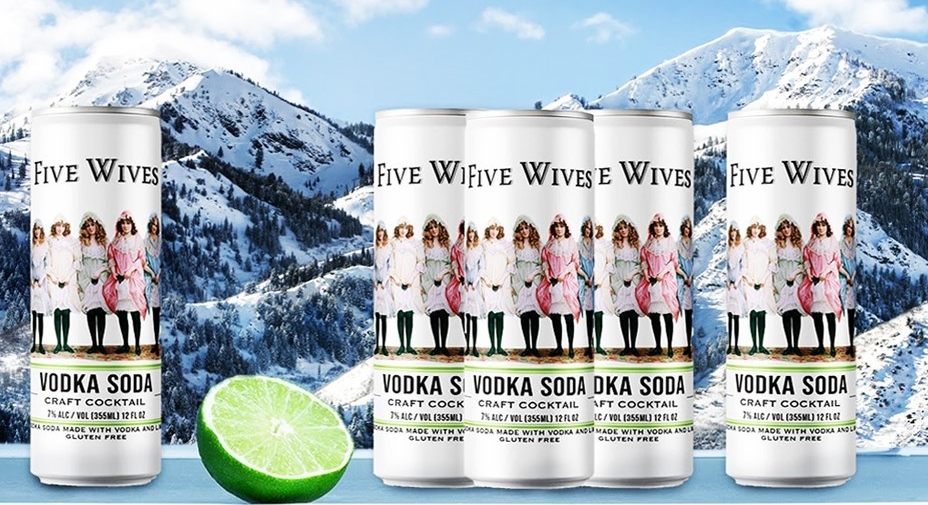 Five Wives Vodka Soda is made from a simple yet balanced blend of Ogden's Own Five Wives Vodka and a delicate hint of fresh-squeezed lime citrus. It's not tart, rather it's faint enough to add a layer of flavor depth and balance to the flavor of the vodka. Crisp and clean, Ogden's Own's Canned Vodka Soda is a smooth sipper that is equally refreshing whether you're enjoying it directly from a chilled can or poured into a glass over ice. At 7% ABV, each can contains roughly two cocktail servings, so you definitely won't confuse it with your grocery store seltzer!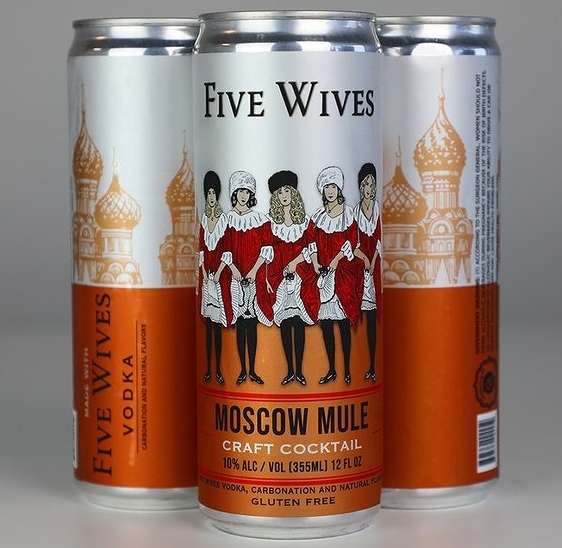 Ginger lovers unite! Five Wives Moscow Mule brings the spice. The original Moscow Mule blend derives its awesome ginger punch from an exotic blend of Chinese and Indian ginger extracts. Once mixed with lime juice, raw cane sugar, and the award-winning Five Wives Vodka, the result is a canned, ready-to-drink Moscow Mule with a boldness that stands out from the crowd. At 10% alcohol-by-volume, Five Wives Moscow Mule delivers a robust fresh ginger zing and real lime burst that tastes like it was made right in front of you.
The Five Wives Moscow Mule and Five Wives Vodka Soda canned cocktails are available now at Ogden's Own
Distillery Store, 615 W. Stockman Way, Ogden, Utah, for $3.99 per can. Check out our previous coverage of Ogden's Own: Win Ogden's Own x Deborah Czeresko Glass Decanter + Rocks Glass Set and Just Launched: Ogden's Own Distillery's Porter's Peanut Butter Whiskey.