You may have noticed that unlike other beverages, alcohol bottles do not have nutrition labels. That's because it's not a requirement for spirits brands. Adding a nutrition label on bottles is completely optional and if alcohol brands do not voluntarily add a nutrition label to their packaging, there's no way to verify its calorie, sugar, ingredient, and carb content. One alcohol brand voluntarily sharing their content with a nutrition label on all their vodka flavors is Devotion Vodka. This amazingly smooth and clean vodka is the first gluten-free and sugar-free spirit in the U.S. We had the pleasure of experiencing several of their flavor varieties at their Tasting and Cocktail Mixology event at Son Cubano.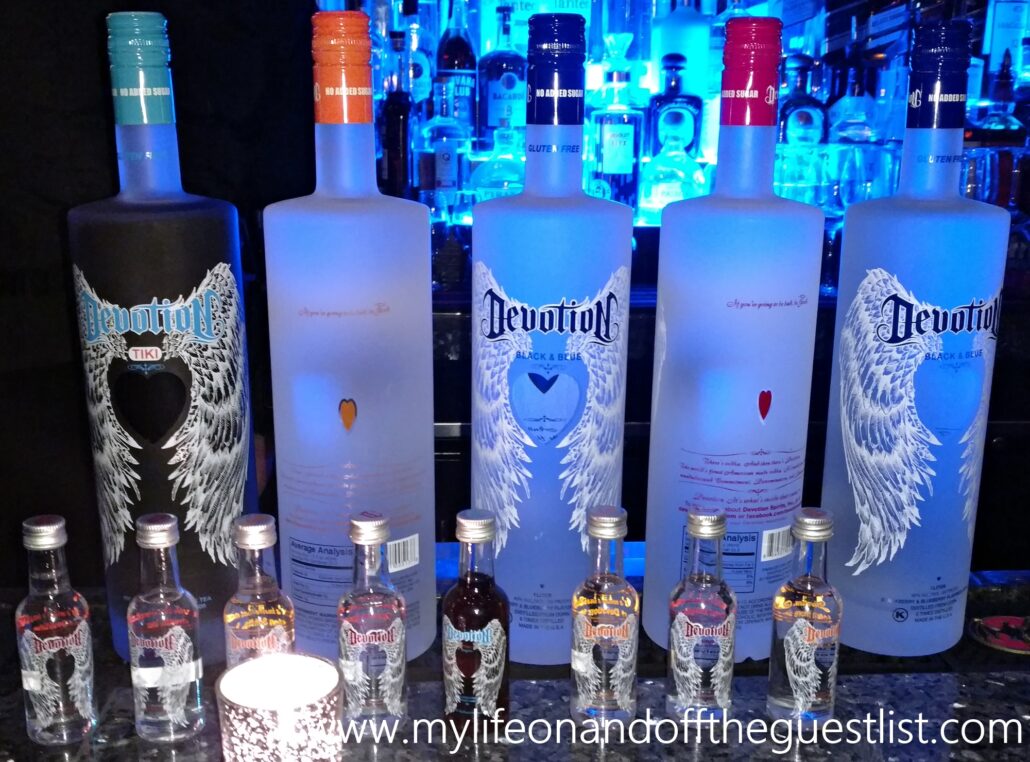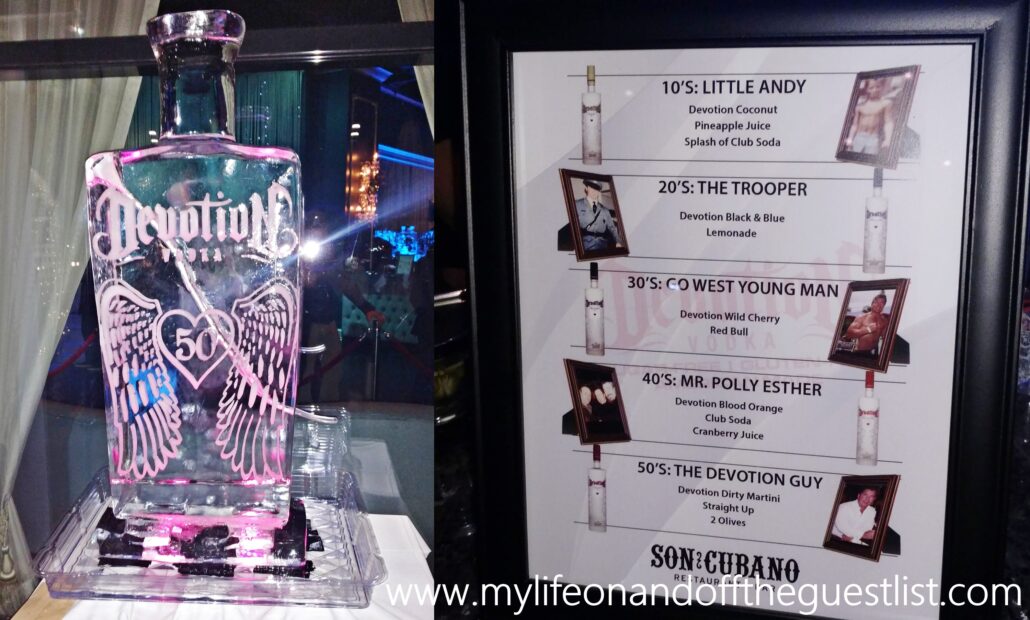 Unlike many vodkas, the gluten-free and sugar-free Devotion Vodka, founded in 2009 by Drew Adelman and Michael Calleja, is made from 100% high-grade USA corn, is multi-filtered using de-ionized water and certified non-GMO, and as we previously stated, the first to add a nutrition label. You may recognize the name Drew Adelman, featured in our brief video interview below, as the owner of the very popular, 90's-2000's nightclub, Polly Esther. We find Drew's story an amazing one (from police officer to nightclub owner, to spirits brand owner) and love the idea that the next logical step for someone who has helped thousands of clubgoers enjoy delicious cocktails, is to launch his own spirit brand.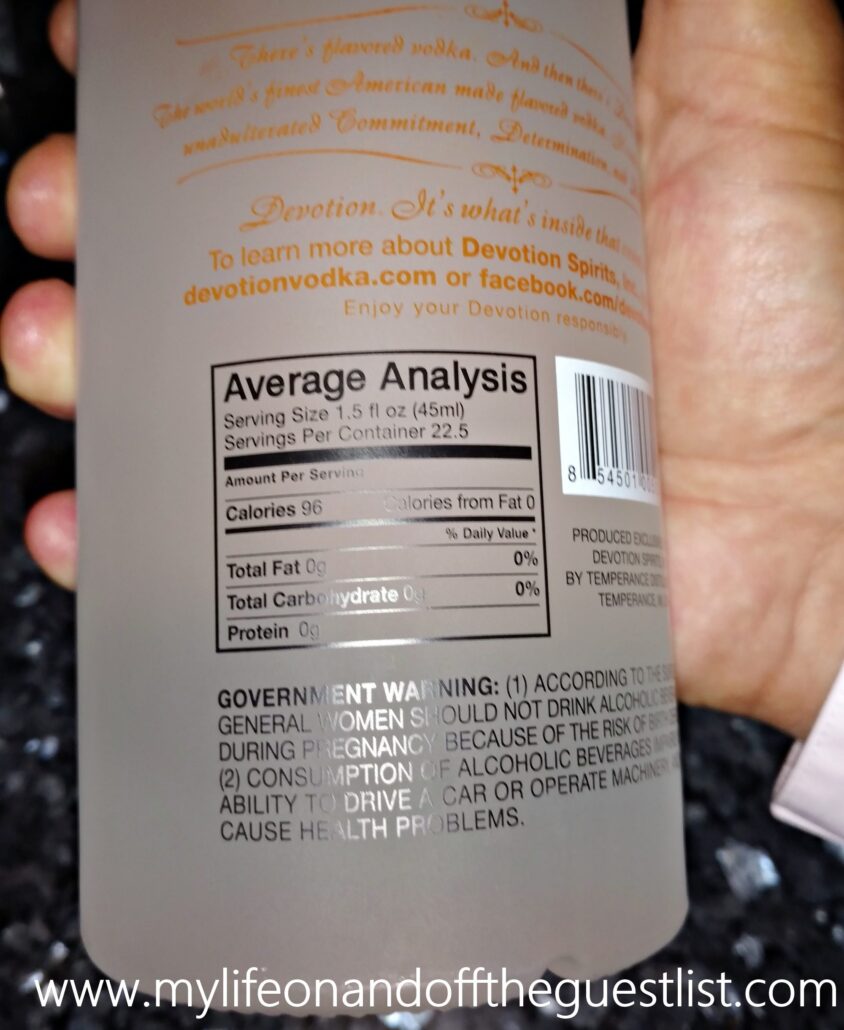 Check out what Founder/CEO Drew Adelman had to say when we asked him why he named his 80 proof, six-column distilled vodka, Devotion, a vodka we learned is also 100% Whole Foods-certified and of course, American-made.
Now on to the cocktails. We enjoyed five specialty vodka cocktails at the event, each representing a vintage decade (much like the concept of the Poly Esther clubs). The 1910's was presented by the Little Andy (Devotion Coconut, Pineapple Juice, and a Splash of Club Soda,); The Trooper (Devotion Black & Blue and Lemonade) represented the 1920's; Go West Young Man (Devotion Wild Cherry and Red Bull) represented the 1930's; Mr. Poly Esther (Devotion Blood Orange, Club Soda, and Cranberry Juice) for the 1940's; and The Devotion Guy (Devotion Dirty Martini, Straight Up, with 2 Olives) for the 1950's.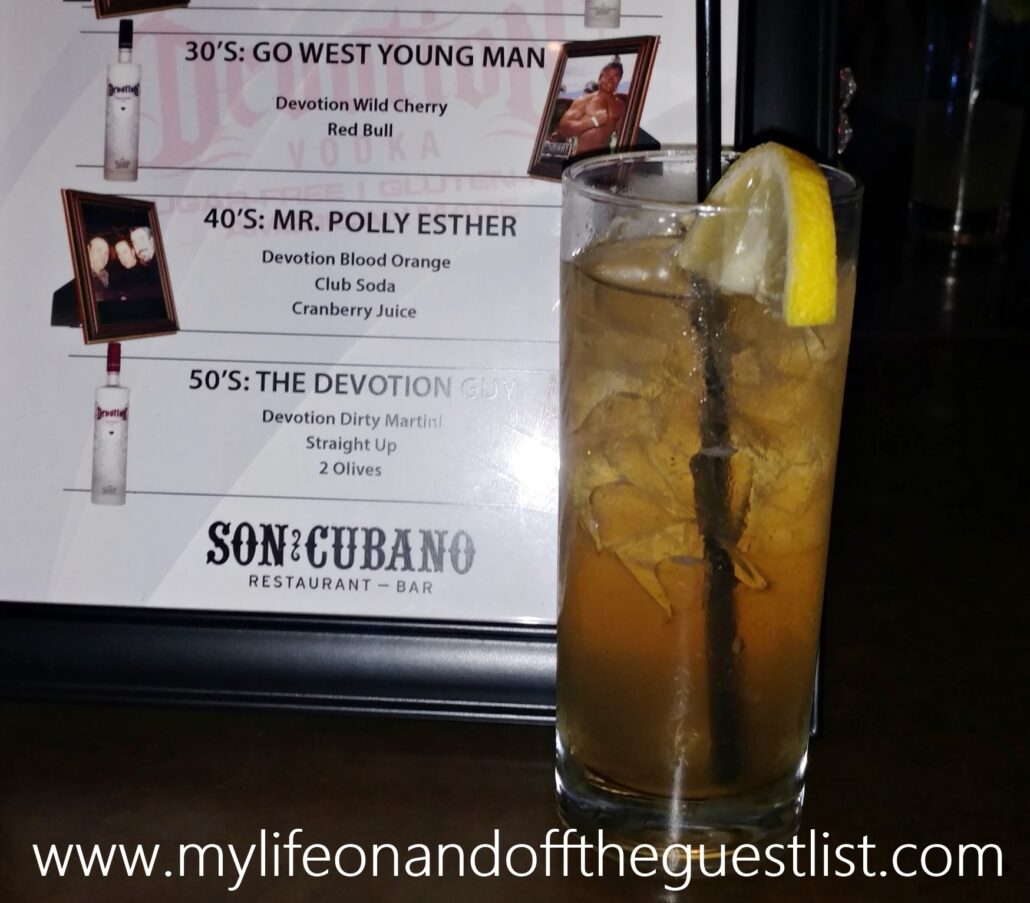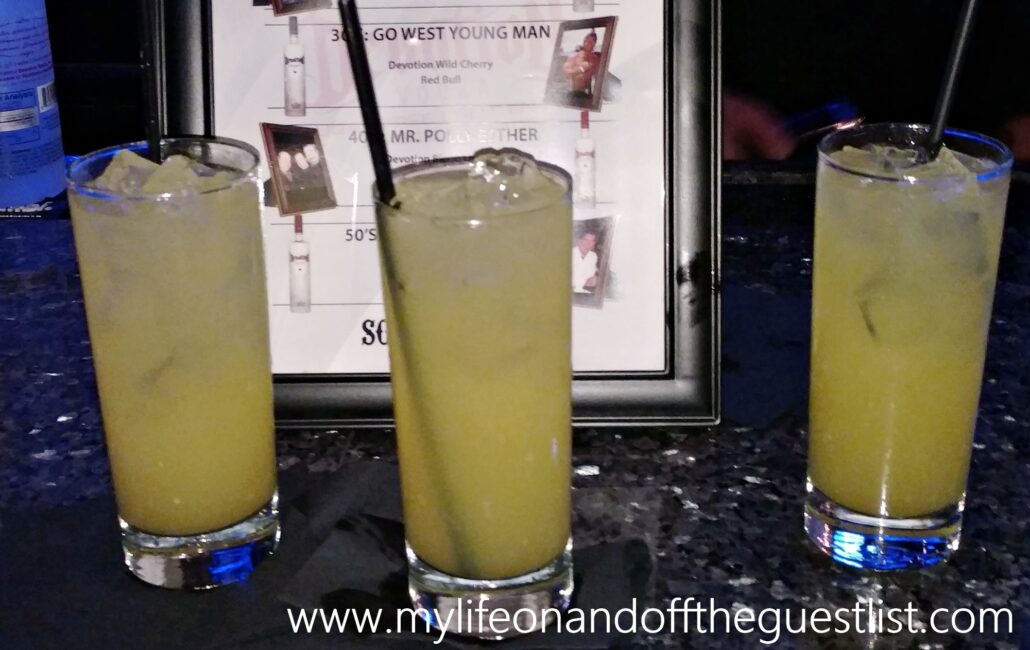 The event also celebrated the 50th birthday of Drew Adelman, pictured below with his Partner/COO, Michael Calleja. Along with the amazing bites from Son Cubano's menu, we were treated to an array of decadent desserts, including some boozy options, and one cool birthday cake, which also featured devotion's nutrition label.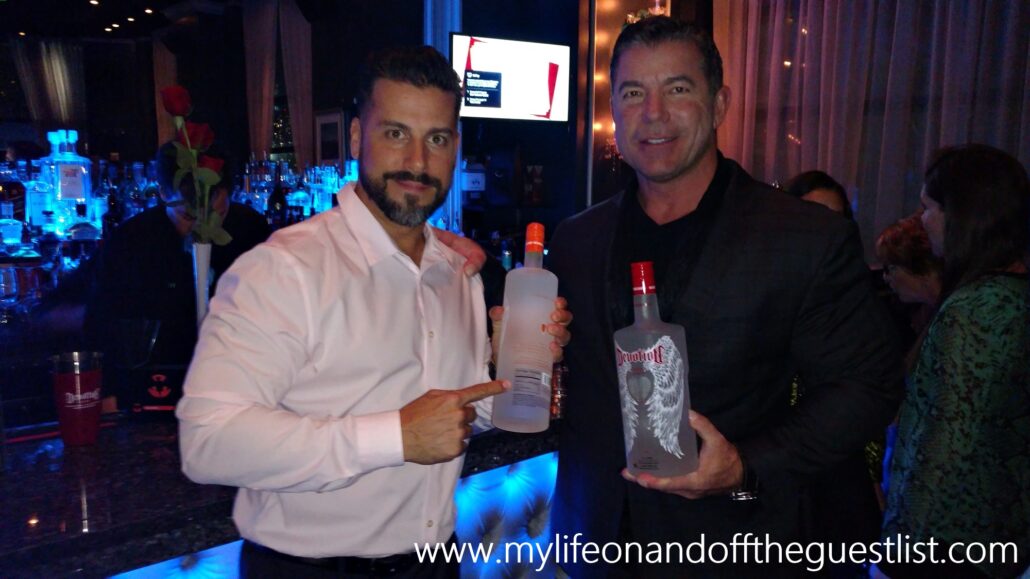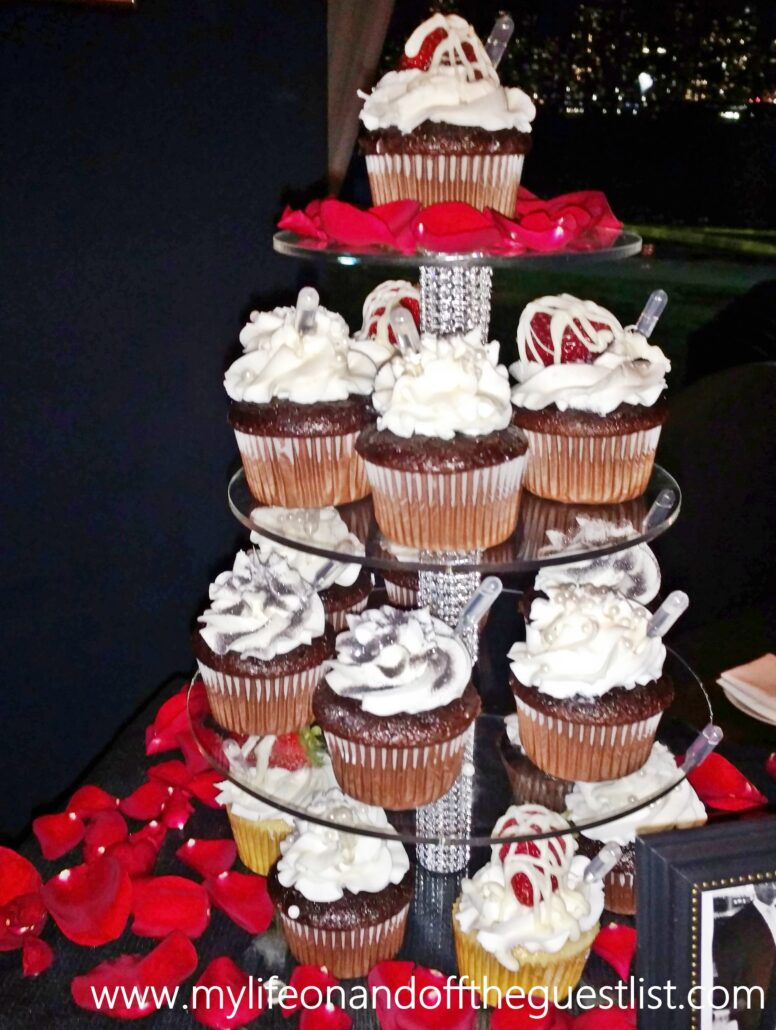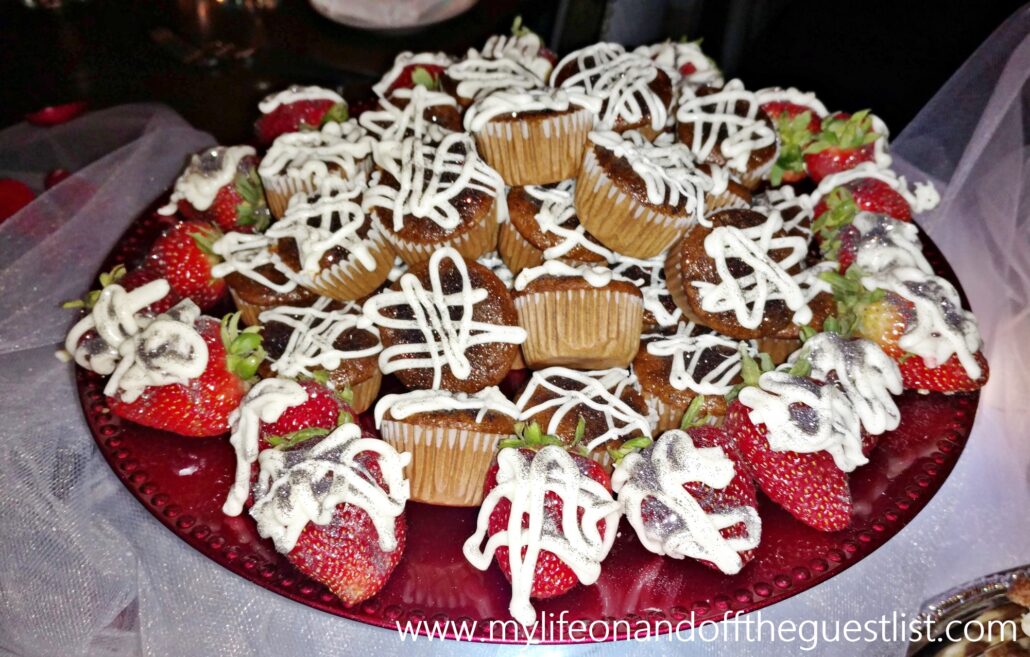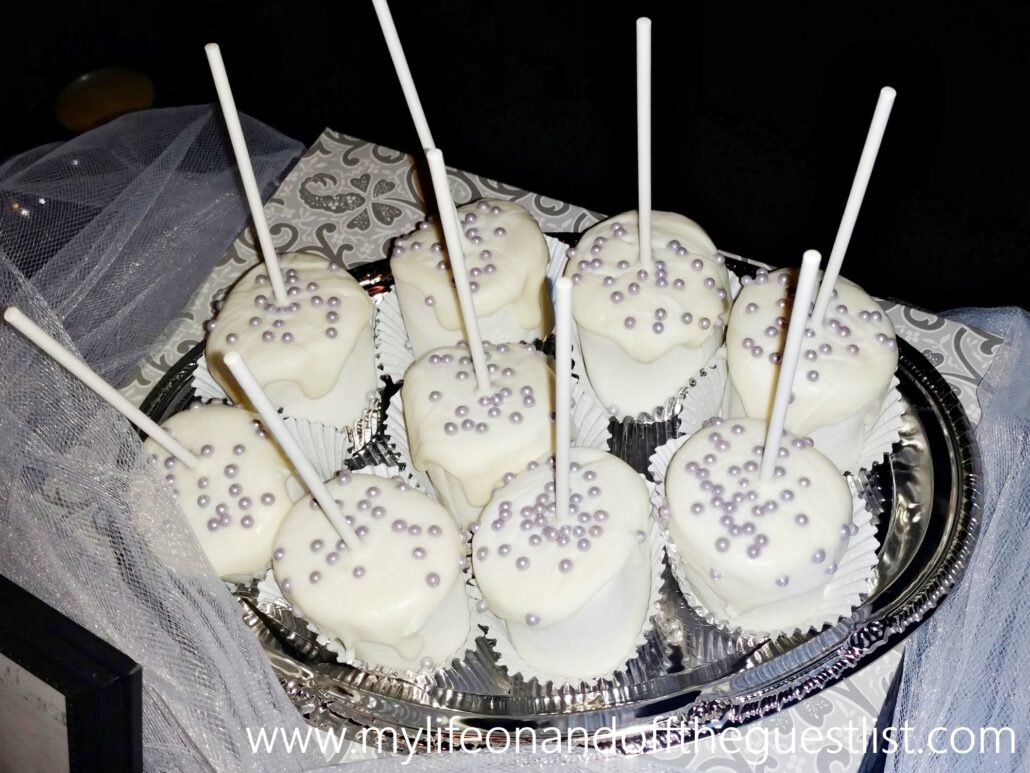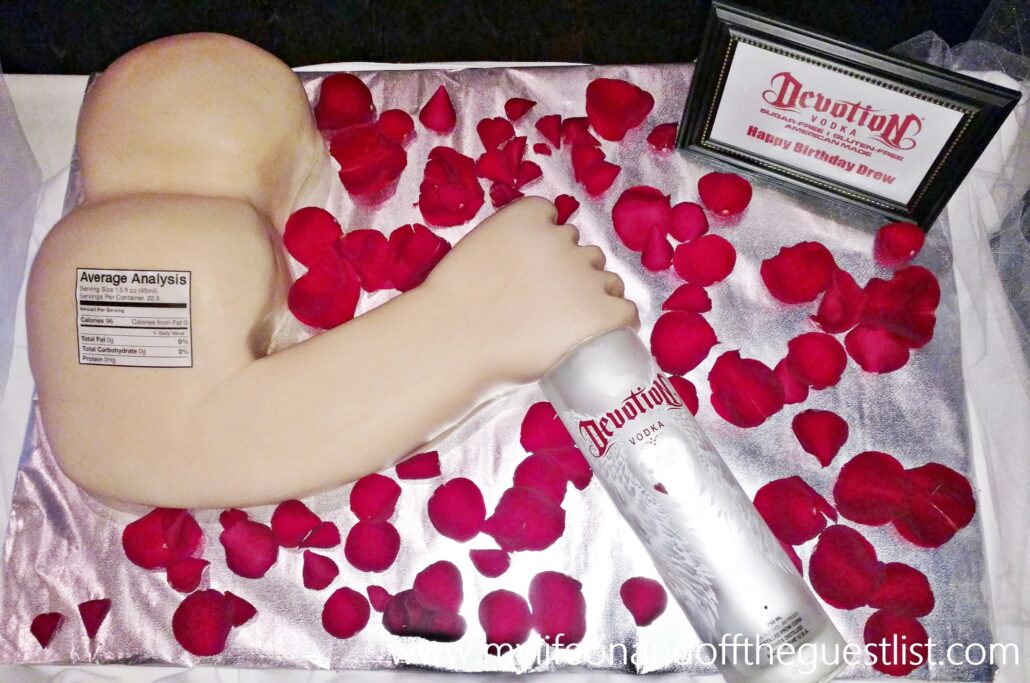 Devotion Vodka is definitely standing out from other vodkas on the market. This month alone, it was named 2016 Gluten Free Vodka of the Year by the New York International Spirits Competition (NYISC). Two of their flavors were also awarded top honors; Devotion Vodka Blood Orange was honored with a Gold Award, and Devotion Vodka Tiki Tea was honored with a Silver Award.
Have you tried the gluten and sugar-free Devotion Vodka? Share your favorite Devotion memory or cocktail.