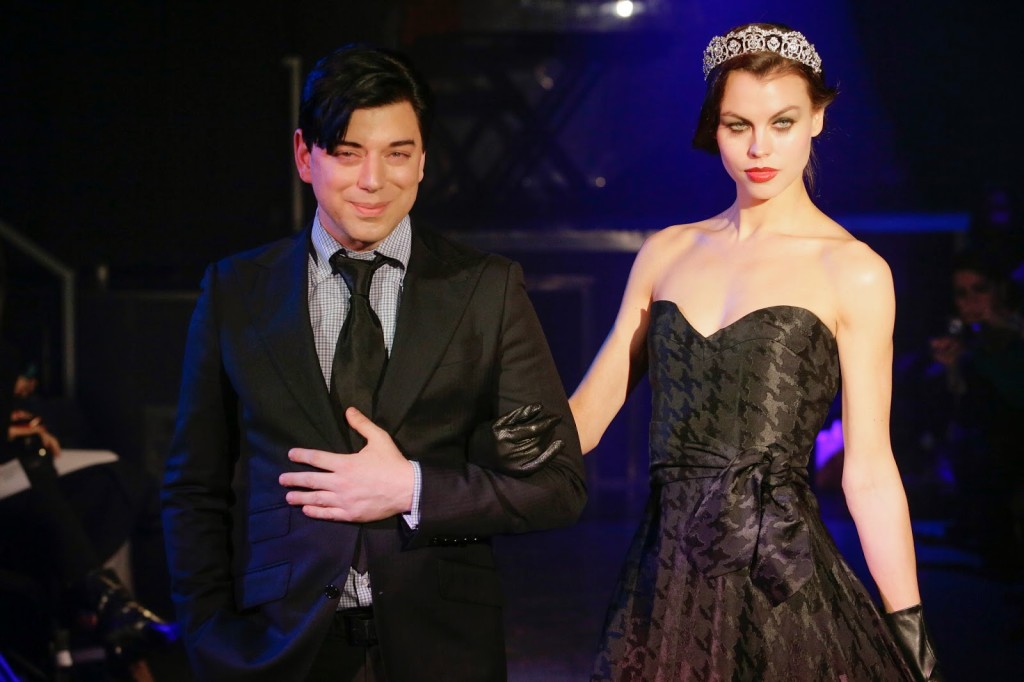 Oh drama! Malan Breton's Fall 2014 show had plenty to go around.
Led by the vocals of a sultry singer, Breton's theatrical
presentation featured fabrics
rich in color and texture.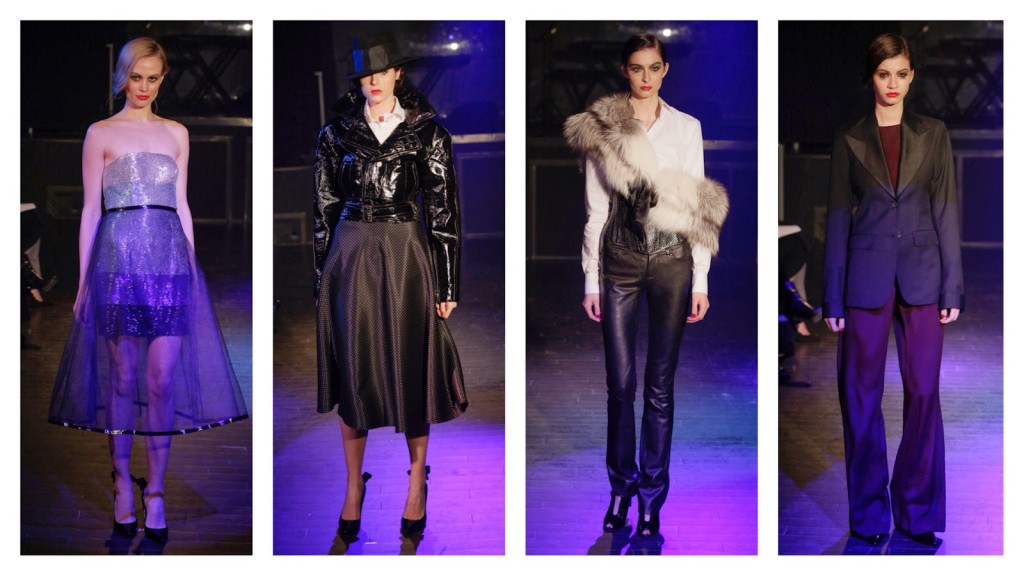 The collection, inspired by the Bob Fosse Classic Cabaret, was presented so
that every look told its own story. Each piece
playing a unique role.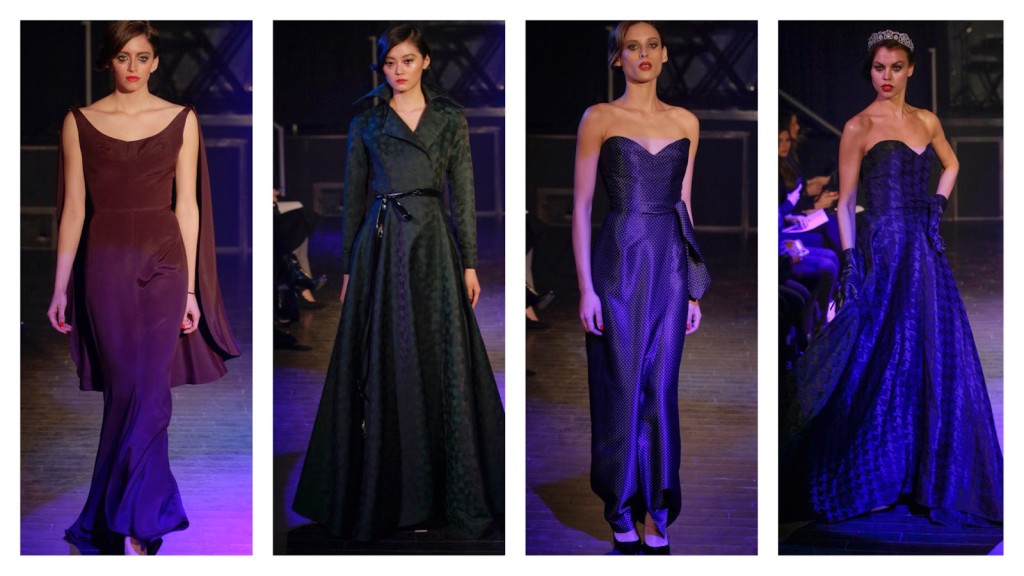 Glamour was the thread that tied together a symphony of fabrics such as silk,
cashmere, wool, fur, leather, and modern techno fabrics. The finishing touches
were supplied by intricate beading and fine embroidery.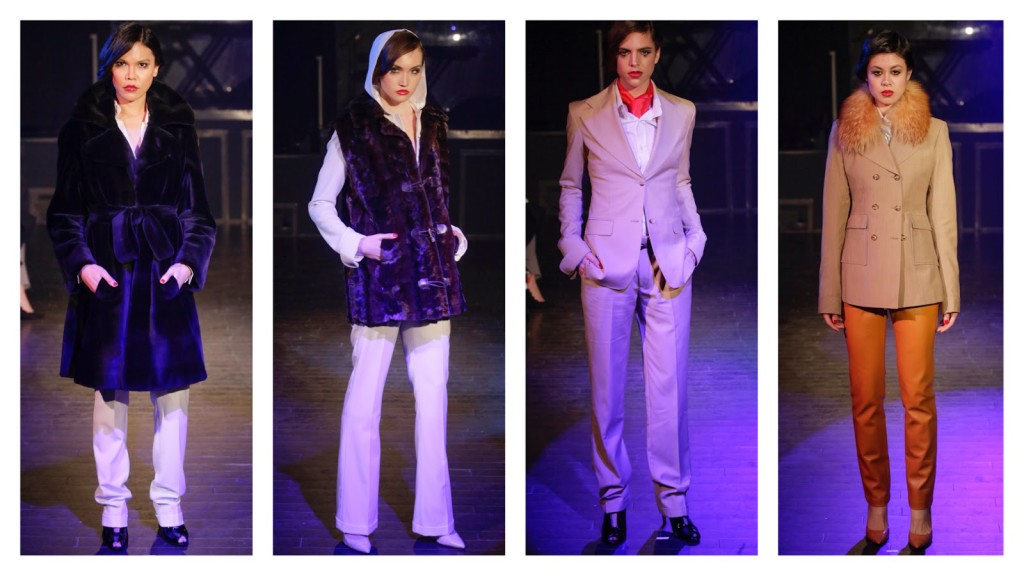 While there were looks presented
for both men and women, there were also
a number of distinctly androgynous pieces worn. Adding to the collections dramatic nature.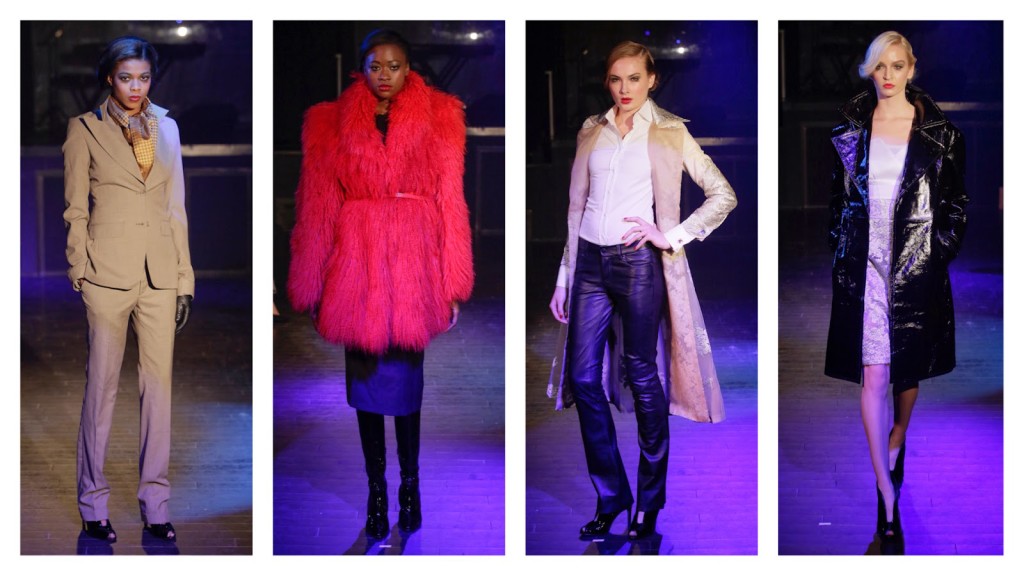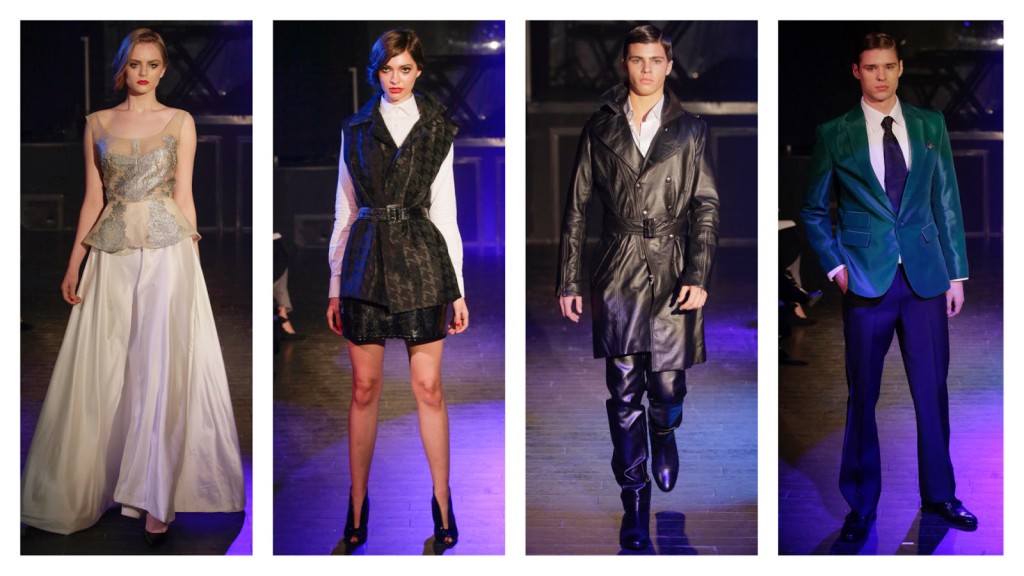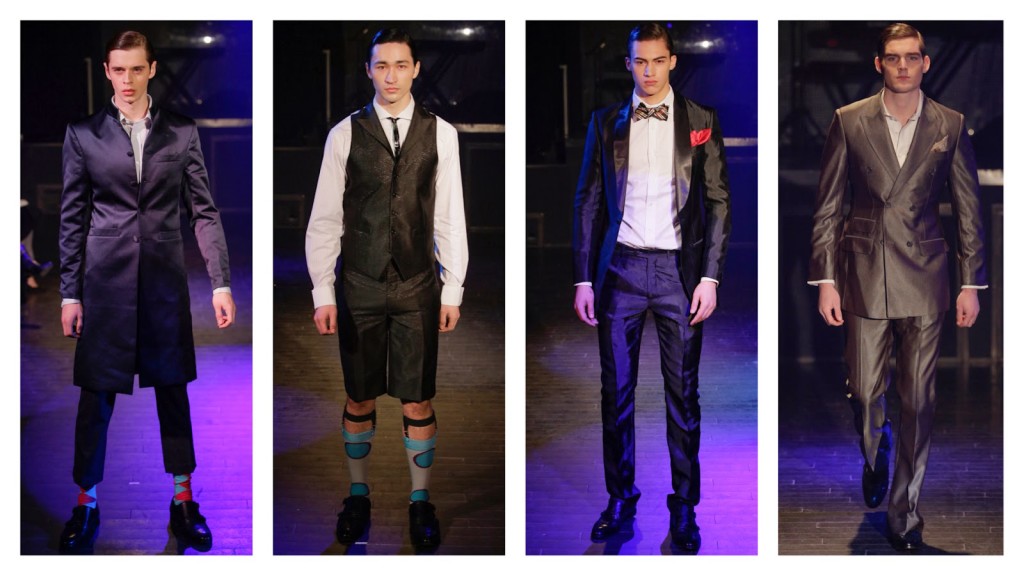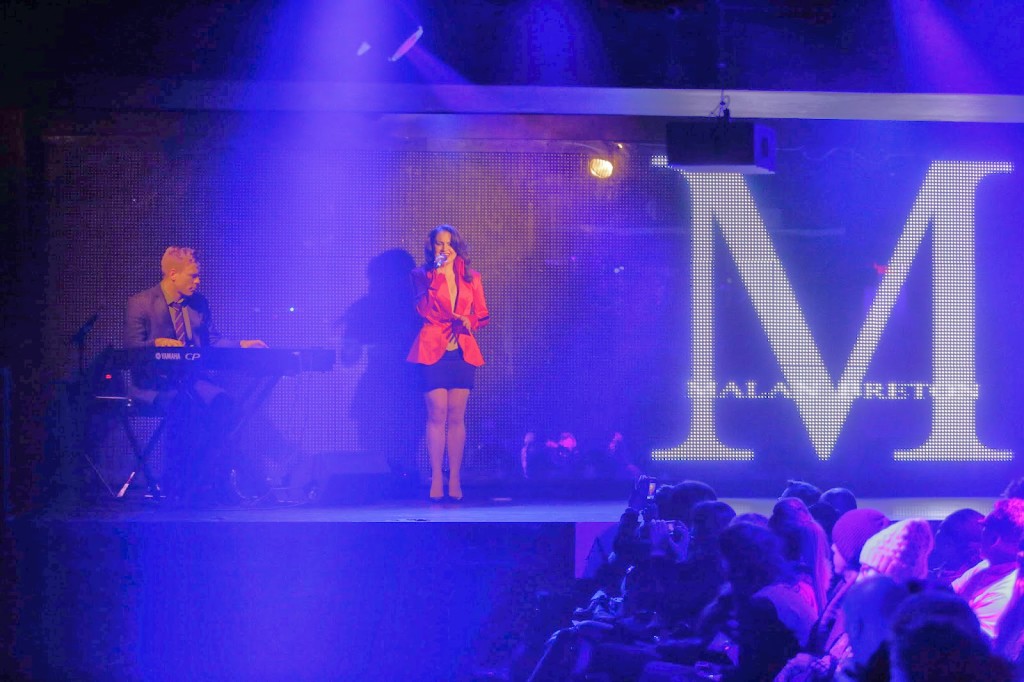 Makeup: Shades by Gal & Tiffany
Makeup Lead: Rudy Miles for Beauty by Rudy
Hair: Loreal
Hair Lead: Joe DiMagio
Photography: Randy Brooke
Socks: Gallant & Beau London
Ladies Shoes: Designed by Malan Breton for J.Renee'
Nails: Nubar Cosmetics
***Thanks to our Contributor, Jonique Hewitt of Confessions of a Product Whore for covering the Malan Breton Fall 2014 Collection for My Life on and off the Guest List. Make sure to check out her blog.