We've just discovered the easiest way to lose weight and its simply by enjoying something we love – drinking tea. Nationally acclaimed
ZHENA's Tea
, makers of organic teas and herbal infusions, has just launched its NEW collection of 100% natural wellness teas called
Extra Strength Slim Me
. Drinking
ZHENA'S Slim Me Tea
is undeniably the easiest way to lose weight, what's more effortless than just drinking tea? We want to give you the chance to lose weight effortlessly with a giveaway of these delicious teas (see below for more details).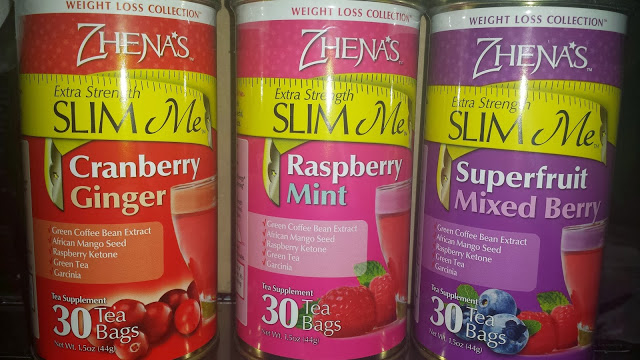 These healthy and delicious teas, which are available in these four flavors – Raspberry Mint, Cranberry Ginger, Peach Vanilla, and Superfruit Mixed Berry – boasts 10 natural, weight loss ingredients such as Raspberry Ketone, Green Coffee Extract, Garcinia Cambogia Fruit and African Mango Seed, in every cup, and can be enjoyed hot or iced.
If you're thinking taste might be an issue, fear not, these wonderful flavors are absolutely delicious and you may find yourself enjoying multiple cups. Want more reasons why this range of weight loss teas are delicious? See them below:
Helps increase metabolism and natural energy levels without the jitters of caffeine.
Promotes healthy digestion assimilation and elimination (healthy Liver support is key for weight loss)
Helps suppress your appetite (especially great if you're a constant snacker like we are)
Does not require any dramatic diet or lifestyle changes.
Each ZHENA'S Slim Me Tea tin contains 30 tea bags and retails for $9.99. The teas are available now at Rite Aid Stores nationwide or online at www.ZHENAS.com. As stated, we'll be doing a giveaway where one winner will win this weight loss tea collection. Whether you want to start a weight loss regime or looking to enhance one you've already have, these teas will help you get there. To enter this giveaway, see the rafflecopter entry below: