It's almost time to celebrate all thing Irish, so let's toast the celebration with a classic ginger whiskey cocktail made with the latest whiskey launch,
2 GINGER's Irish Whiskey
, a smooth, malty and slightly sweet premium, blended Irish whiskey. Unlike other Irish whiskeys, 2 GINGERS was distilled with mixability in mind – it's best enjoyed in the brand's signature cocktail, the BIG GINGER, a refreshing bite of ginger ale with the caramel, vanilla and citrus undertones, creating the perfect refreshing recipe to enjoy on St. Patrick's Day.
BIG GINGER®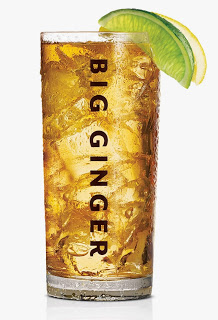 2 parts 2 GINGERS® Irish Whiskey
Ginger Ale
Lemon Wedge
Lime Wedge
Pour the 2 GINGERS® Irish Whiskey into a pint glass with ice. Top with ginger ale, followed by a wedge of a lemon and lime.
Founded in Minnesota by native Irishman Kieran Folliard, 2 GINGERS Irish Whiskey, named after the two fiery-redheads in his life – his mother and aunt, is a stand-out spirit when consumed neat or on the rocks. This smooth whiskey launched nationally last month and is available across the country at a retail price of $19.99 per 750ml bottle.