The end of Earth Month might be near but that doesn't mean we should stop celebrating eco-friendly and sustainable brands. Today, we're highlighting two health & wellness brands that are plastic-free, and eco-friendly, and boast clean ingredients. These brands not only provide high-quality, all-natural products, but they also understand the importance of giving back to our planet.
ATTITUDE and Sea Witch Botanicals are two AMAZING brands for many reasons. Not only do they provide a luxurious eco-conscious experience with naturally-sourced ingredients, but they also help save the planet thanks to their plastic-free packaging. These plastic-free health and wellness products help reduce single-use plastic from your daily routine.
The beauty products from the ATTITUDE's leaves bars collection feature zero-plastic solid beauty bars for your daily skin and hair care routines. Everything is crafted to offer maximum results with minimal ingredients, enriched with super leaves extracts, and packaged in luxuriously designed compostable cardboard boxes. These naturally-scented products with indulgent fragrances will quickly become your go-to for your clean wellness regimen, resulting in glowing skin and lustrous hair. The minimalistic size is a space saver and perfect for travel. The collection includes lip balm, natural deodorant, shampoo & conditioner bars, hand soap, and body butter!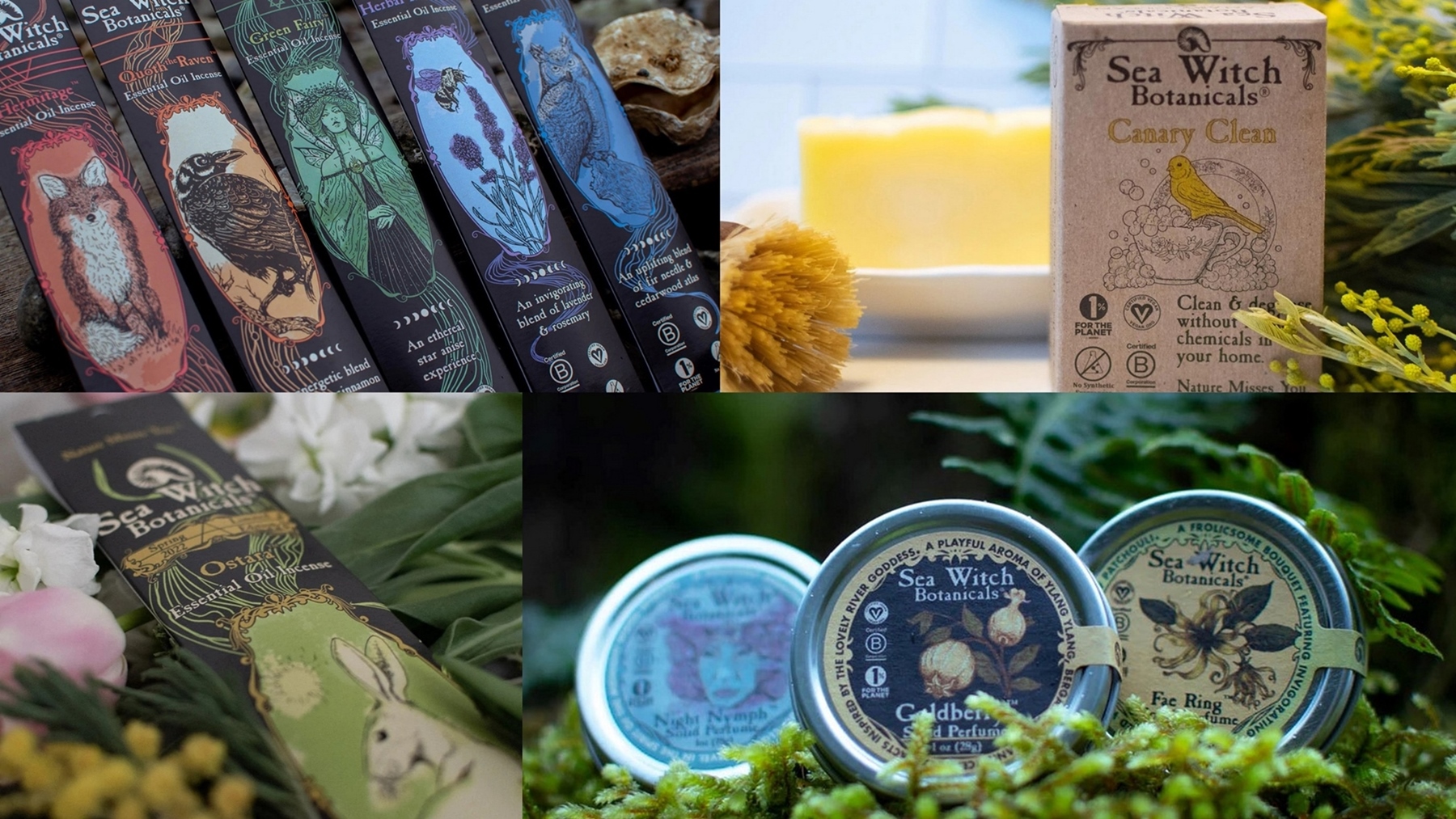 In celebration of Earth Month and the Spring season, Sea Witch Botanicals has launched a new, all-natural incense as well as new packaging. The Ostara Incense celebrates the fresh and fertile Earth with a chorus of uplifting spices and crisp garden herbs. This complex blend is as calming as the soft warmth of sunlight and as enlivening as the crisp morning air. Sweet benzoin and earthy cedar join spicy cinnamon, frankincense, and patchouli, with refreshing camphor, lemon, rose geranium, and white thyme, for an aroma that's nostalgic as freshly mowed grass, barn kittens, and wobbly baby goats.
Sea Witch Botanicals is committed to supporting an environmentally-positive future. A women-owned business, they are passionate about creating a clean, sustainable, brand with the environment in mind. They are a certified B-Corp, certified vegan, and run a certified Towards Zero Waste operation. They also donate 1% to benefit the Planet. All products are free of synthetics or animal byproducts and are crafted with plant-based ingredients and minimal packaging. All products are plastic-free, with the exception of atomizer bottles and dropper bottles!