The COVID-19 outbreak has turned modern society on its head, taking children out of schools, keeping consumers at home rather than in bars and stores, and halting the operations of all types of businesses. While various businesses are pausing their usual productions and sales, many are finding new purpose in the national effort to fight the spread of coronavirus.
Fashion and textile companies across the country are focusing their efforts on making face masks and hospital gowns while distilleries are adjusting operations so that they can produce disinfectants and hand sanitizers. Although statistics show that as many as 70% of business partnerships fail, partnerships within these businesses are coming together to satisfy the needs of healthcare workers in the United States. The collaboration, internally and externally, of these companies to adjust their operations could prove to be a game-changer in the fight again coronavirus.
Fashion Brands Making a Difference
While retail stores close their doors and fashion events are canceled to prevent the spread of COVID-19, brands across the country have started using their resources and skills to make face masks and hospital gowns for healthcare workers. The supply of face masks, in particular, has quickly plummeted in the United States as the number of coronavirus-related hospitalizations has skyrocketed. The Centers for Disease Control and Prevention (CDC) has even suggested that healthcare workers use bandanas or scarves to cover their faces while treating patients if no other supplies are available, although neither are proven effective at keeping out airborne particles.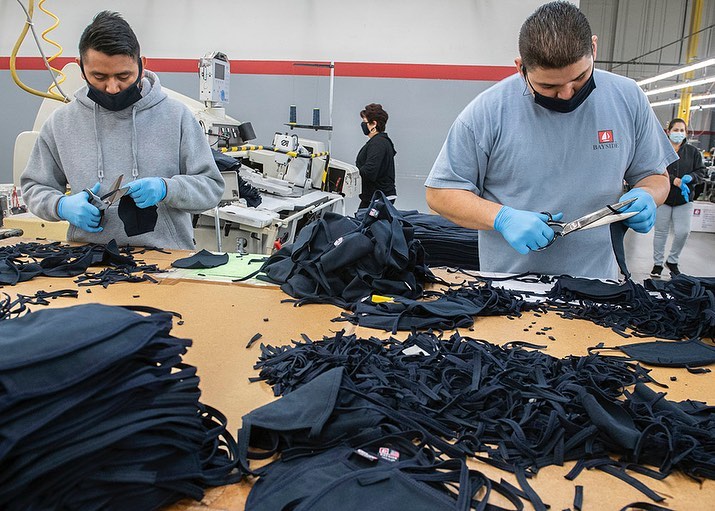 To help keep healthcare workers from turning to this last resort, major fashion brands are stepping up. The National Council of Textile Organizations announced on March 21 that they would work with the federal government to come together and produce face masks. There are 10 businesses within this coalition taking part in the effort, including Los Angeles Apparel, Hanes Brand, and AST Sportswear Inc. as well as a handful of other names.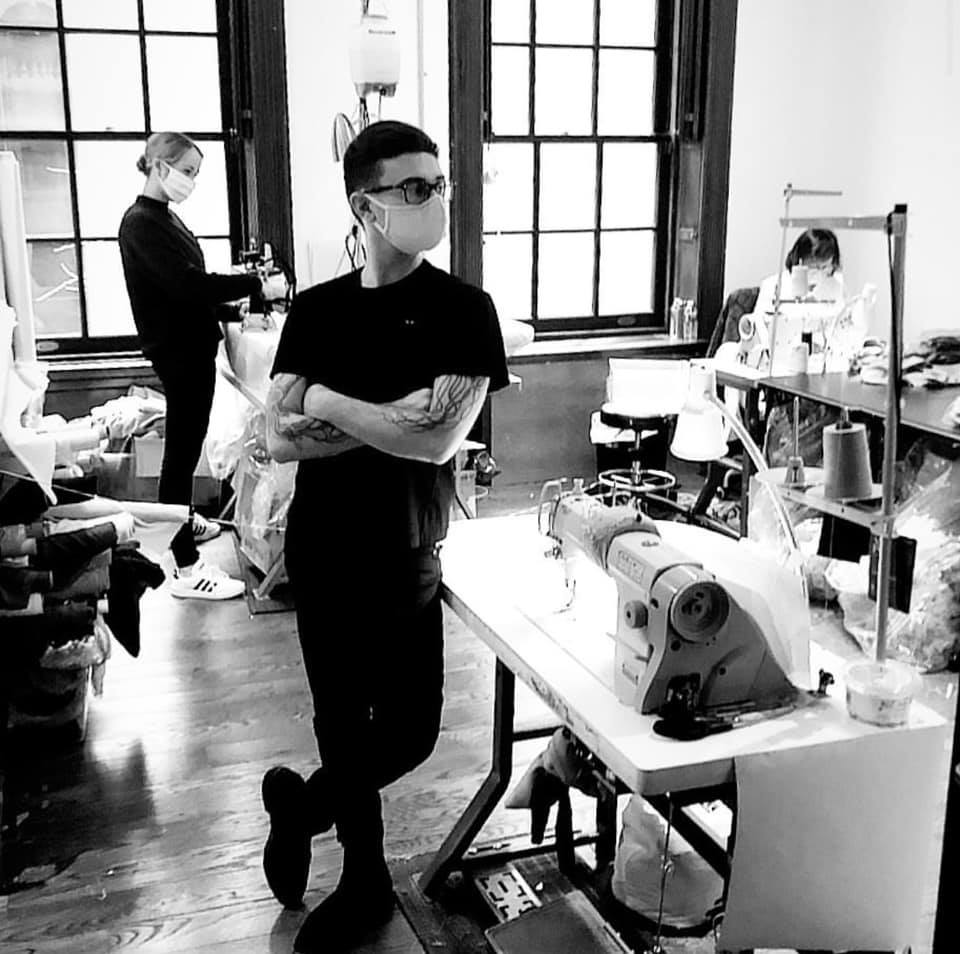 Independent brands are also committing to making the supplies that healthcare workers need. Christian Siriano, a New York fashion designer and the host of "Project Runway," stepped up to the need early on. He tweeted an offer to New York Gov. Andrew Cuomo on March 20 to have his team of sewers work from home to make masks. About 83% of consumers "love" or "like" when a business responds to them on social media and Gov. Cuomo was no different. Shortly after Siriano's offer, Cuomo tweeted that his team was in talks with Siriano and urged other New York brands to follow suit. As of March 24, Siriano's mask prototypes were pending government approval to ensure they are safe and effective.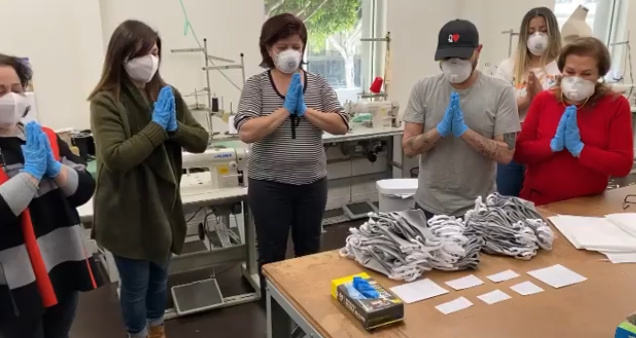 Fellow New York-based designer Brandon Maxwell is also pivoting his brand's operations to gown and mask production. Maxwell has also announced that he will give away three wedding dresses to brides affected by the COVID-19 crisis. In Los Angeles, designer Michael Costello has created a washable face mask in a black, cotton-nylon stretch fabric and is reproducing it at a rate of about 150 masks per day. They are considered non-surgical grade masks, but Costello says the research he has done shows that the materials he's using have high air filtration effectiveness rates.
Citizens of Humanity is creating a face mask prototype made of 100% cotton to send to various organizations around Los Angeles, including UCLA Health and Stanford Children's Hospital. The company says that its factory could potentially produce up to 150,000 masks each week and that gowns and other items could be next on their production schedule.
Distilleries Swap Liquor for Disinfectant
Before scientific advances spurred companies to produce specific formulas for sanitizers, alcohol was used for centuries as a crude disinfectant. While the two products now have separate industries, the lines are blurring again as distilleries across the country use their existing equipment and knowledge to make disinfectants instead of liquor.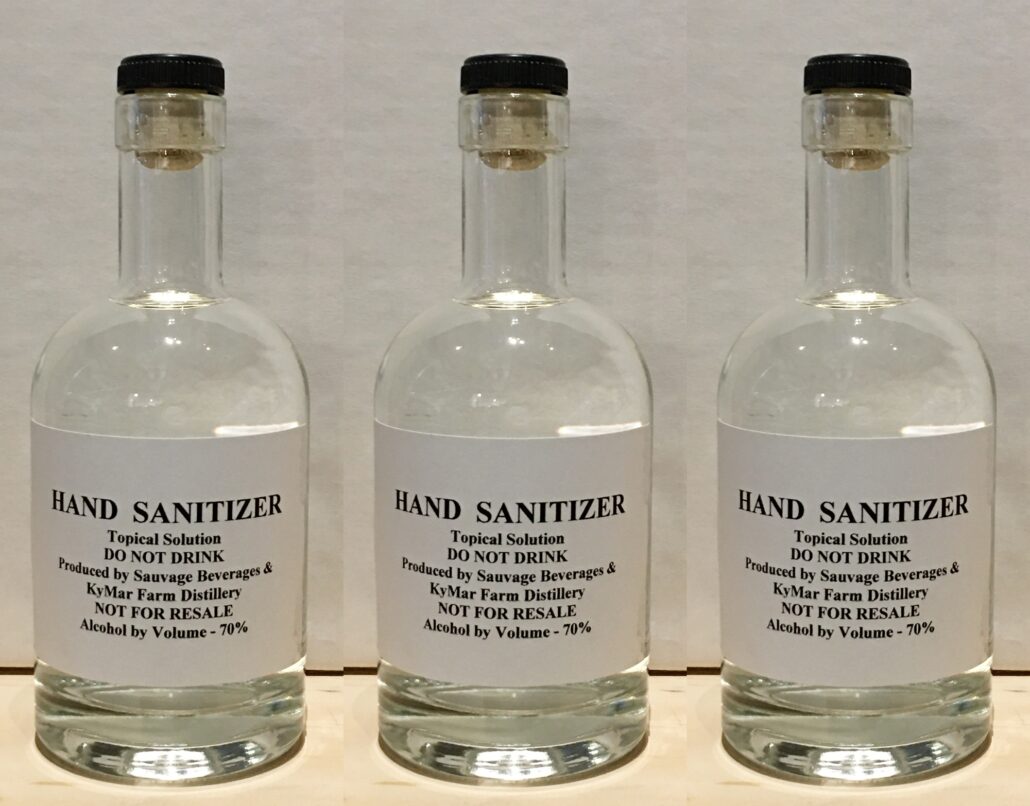 Pernod Ricard, a $34 billion French drinks group, has dozens of distilleries around the world that are trading out their liquor operations for sanitizer production. Jameson Whiskey and Absolut Vodka, both of which are owned by Pernod Ricard, received government approvals within 24 hours of submitting proposals to create batches of hand sanitizer. By the end of the same week, they were rolling their first products off production lines in Arkansas.
To help other distilleries do the same, the Alcohol and Tobacco Tax and Trade Bureau has waived provisions of internal revenue law to authorize permitted distillers to produce ethanol-based hand sanitizers. While most participating distilleries have a substantial amount of ethanol on hand, they've had to source other key ingredients such as glycerin and hydrogen peroxide, which they don't usually use, as well as the right plastic containers for packaging their hand sanitizers. Once they gather the ingredients, the master blenders at distilleries have used their expertise as well as the World Health Organization's recipe for high-quality hand sanitizer to create disinfectants in this time of shortages.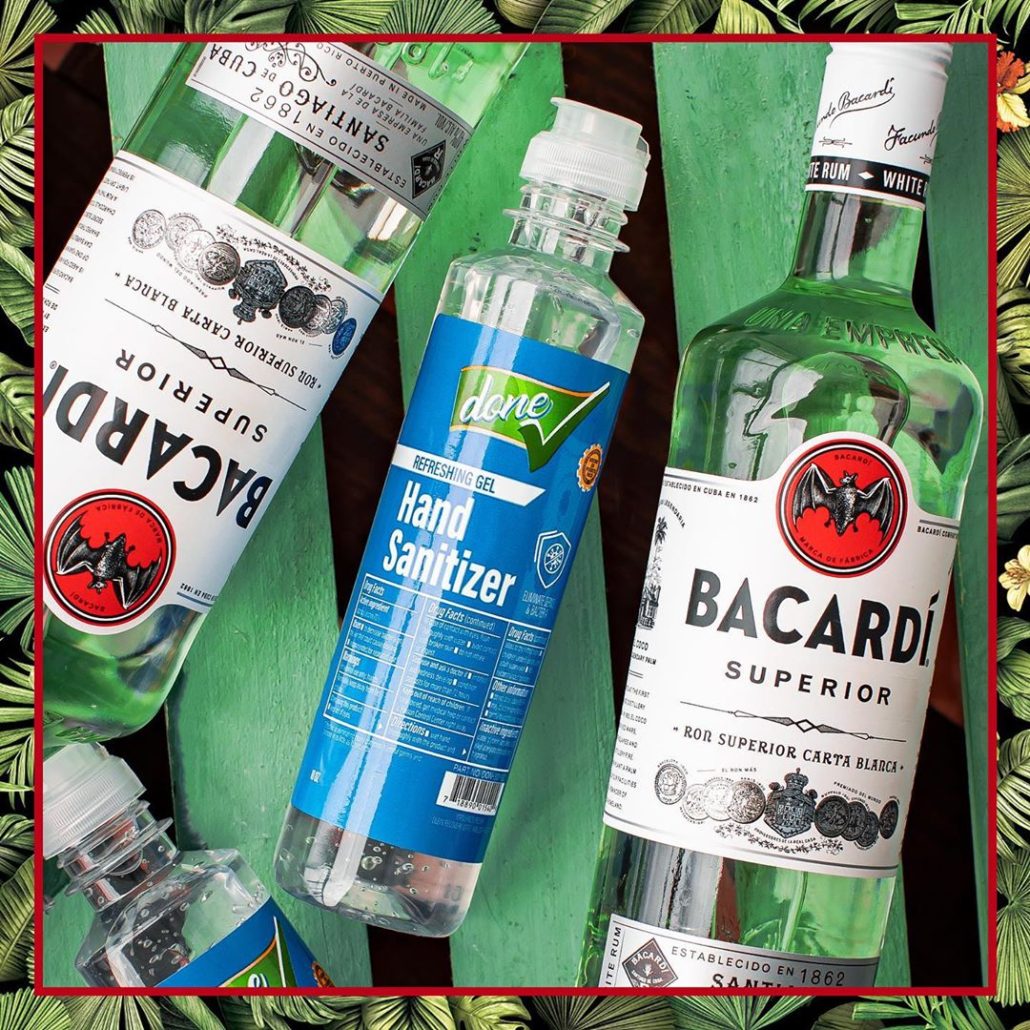 Although the U.S. may consume the largest volume of wine of any country in the world, it is also partial to its liquor. And America's favorite distilleries, small and large, are taking on this initiative as well. BACARDI Rum is partnering with Puerto Rico-based lubricant manufacturer Olein Refinery to make sanitizers. In upstate New York, smaller distilleries are also shifting operations to help local healthcare workers. These distilleries offering a helping hand include Kymar Farm Distillery, Sauvage Beverage Distillery, and Black Button Distilling. Other distilleries-turned-sanitizer-producers throughout the U.S. include the Tennessee Distillers Guild, Bently Heritage Estate Distillery in Nevada, and Ko'olau Distillery in Ohau, Hawaii.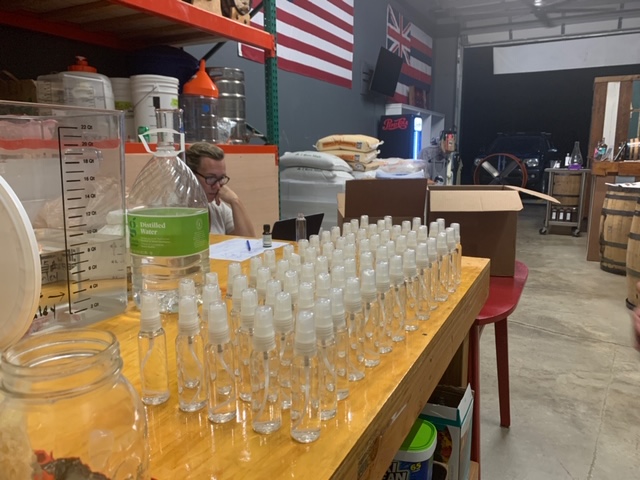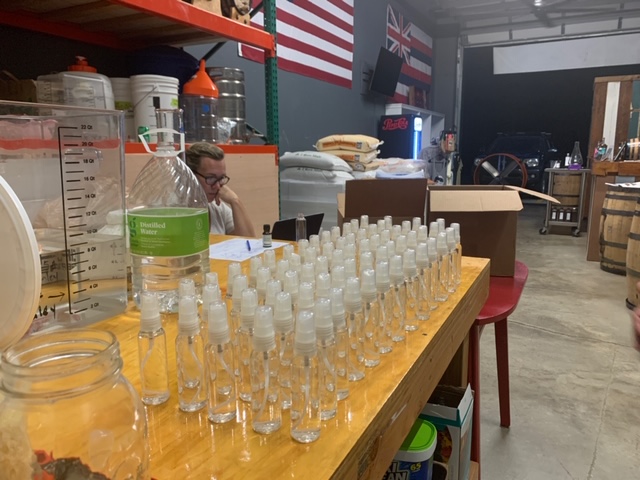 As businesses across the country adjust their everyday operations to help in the time of coronavirus, individuals can see first-hand the impact of small contributions. What can you do to help your community and ensure that everyone stays connected during these tough times?