This season, the
Academy of Art University
Fall/Winter 2015 runway show featured 15 student designers debuting their thesis collections at Mercedes-Benz Fashion Week. This year the theme was all about "transformation," said Simon Ungless, the Executive Director of the School of Fashion. "They used fabric manipulation and printing techniques to change the inherent qualities of textiles and surface qualities." He described the student designers to have a deep focus on the body and wearability for one's silhouette using advanced tailoring techniques. The basis of 'transformation' was clearly portrayed throughout all collections. The Fall/Winter 2015 season designs were presented in 10 collections, which included 8 womenswear, one mixed menswear and womenswear, and one menswear collection.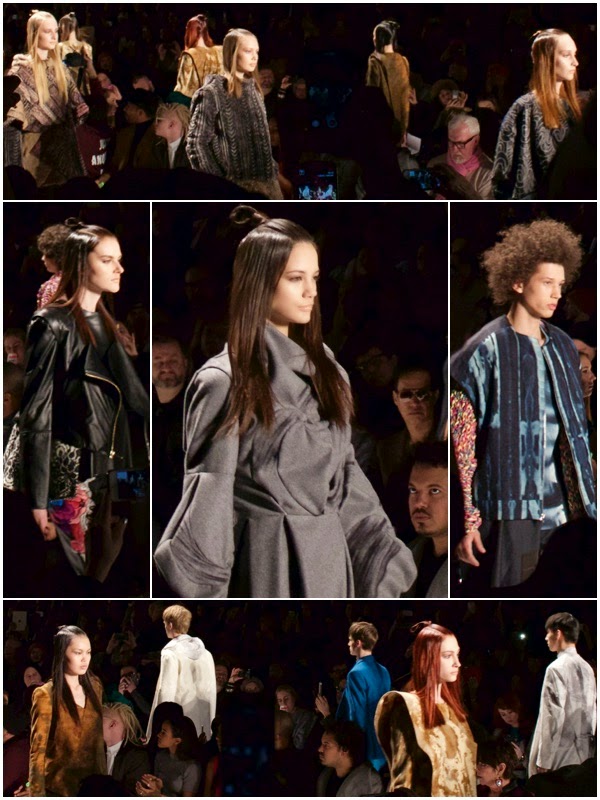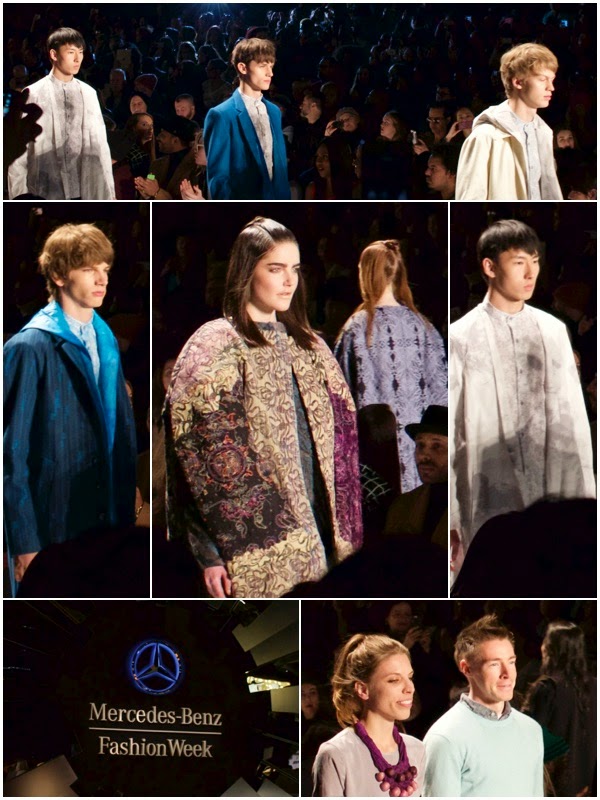 While all collections were extremely brilliant, I will discuss two collections below:
Paulina Susana Romero Valdez

Paulina received her M.F.A. in Fashion Design. Being born in Guadalajara, she drew inspiration from her roots incorporating baroque art and culture. Her collection included wool, tweed, silk, cotton, hand-dyed leather, and is heightened with vivacious, traditional Mexican embroidery across each piece of her exquisite collection.
Kevin C. Smith and Andrea Nyberg

I absolutely fell in love with their collaborative menswear collection. "Non-material substances" of nature inspired this luxury menswear line. As each model strutted down the elongated runway, you could view the various shades of blues, stripped patterns, and organic prints highlighting each formed silhouette. The assortment included bold raincoats, windbreakers, shirts, and pants perfectly layered incorporating a wearable and chic, but edgy look.
PHOTOS & POST BY ASHLEY RAE SILBERMAN OF DRESS 2B YOU




***Thanks to Contributing Fashion Blogger, Ashley Rae Silberman of Dress 2B You for attending and covering the Academy of Art Fall/Winter 2015 Collections for My Life on and off the Guest List. Make sure to check out her blog.