We'd never thought two of our favorite things together, especially since they are not normally paired together. When one thinks of bourbon, it's usually pertaining to strong, classic cocktails. Bourbon isn't normally mentioned in the same sentence with cheese and we know when it comes to cheese, wine is the pairing go-to. Thanks to Basil Hayden's Bourbon and Beehive Cheese's collaboration, we had the great pleasure of experiencing the unconventional pairing of bourbon and cheese. We enjoyed a wonderful evening at the official unveiling of their latest partnership, the Basil Hayden's X Beehive Cheese "Pour Me a Slice" Cheese. The result is a one-of-a-kind bourbon-infused cheese that's sweet and creamy with a hint of bourbon spice.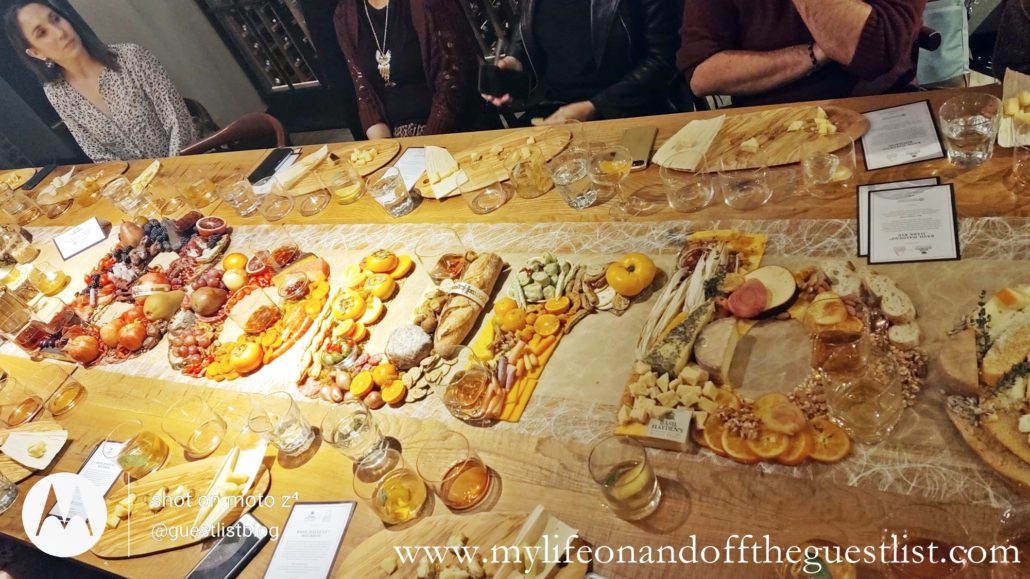 As stated, Pour Me A Slice is sweet and creamy. It boasts three ingredients – Vegetarian rennet, cow's milk, and Basil Hayden's Kentucky Straight Bourbon. As you near the rind, the spiciness of the bourbon becomes more pronounced. This beauty will be enjoyed by bourbon and cheese enthusiasts alike. It pairs wonderfully with any of Basil Hayden's premium bourbons, medium to full-bodied red wines, all ales, and ciders. Creating a platter, it's recommended to be served with toasted nuts, chocolate, berries, and charcuterie.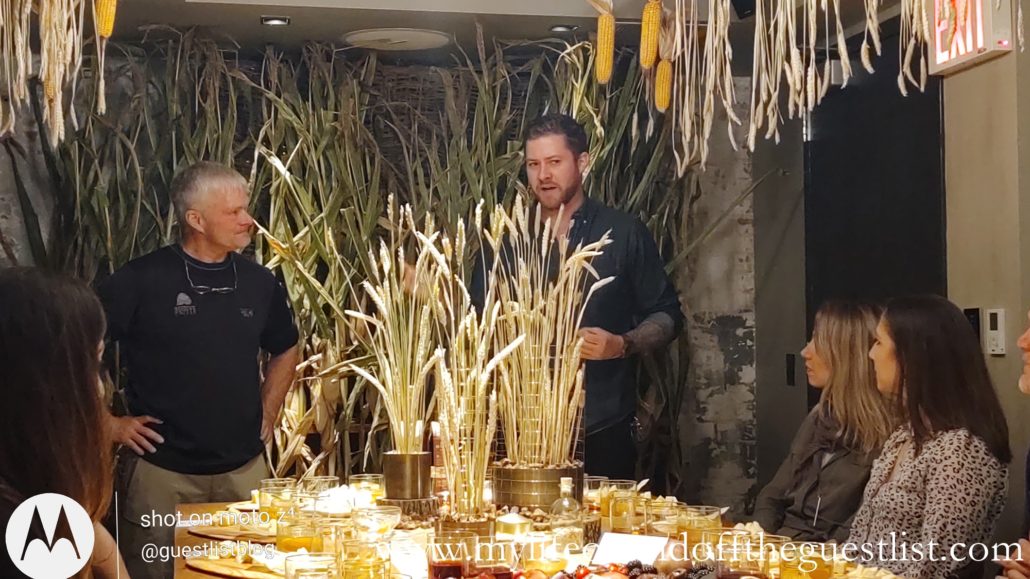 Beehive Cheese's production of deliciously unique and complex cheeses, make them number 1 in this category of American cheeses. With one taste you will surely understand why. Basil Hayden's Brand Ambassador, Tim Heuisler, and Beehive Cheese's Co-Founder, Pat Ford played host to our amazing night of bourbon and cheese pairings; a combination we highly recommend trying. We enjoyed three bourbon and cheese pairings concluding with the Basil Hayden's X Beehive Cheese "Pour Me a Slice" Cheese.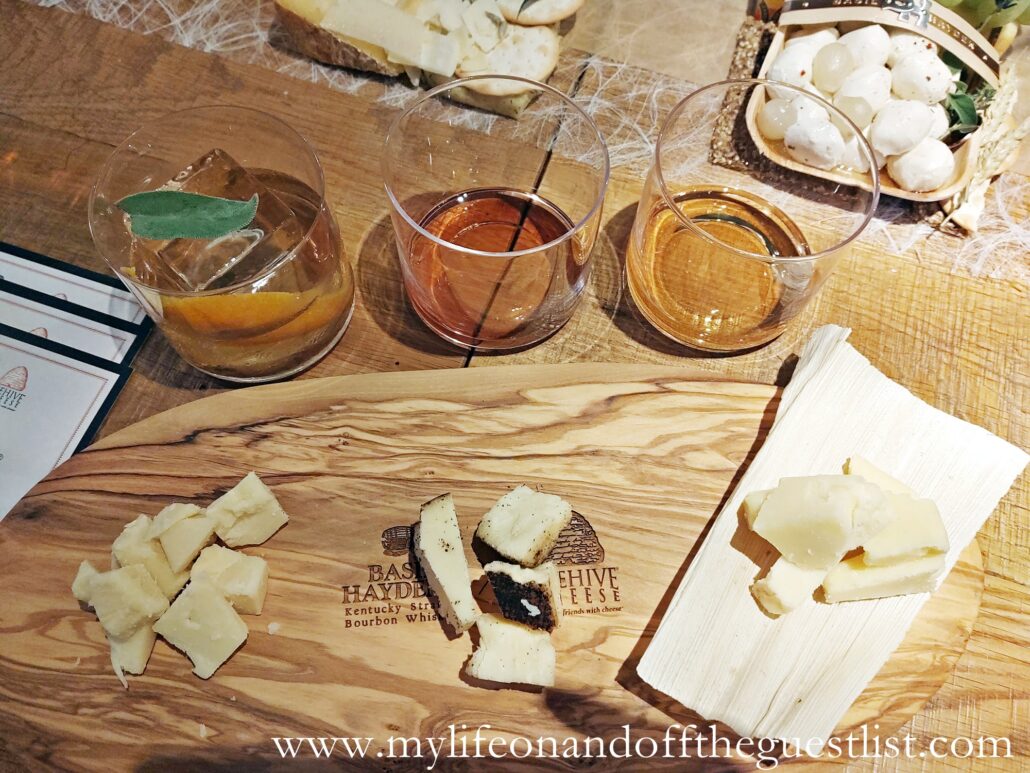 Our wonderful pairing started out with Basil Hayden's Sweetest Sting cocktail paired with Beehive Cheese Promontory, a Beehive staple; this full-bodied, lively cheese offers snappy, citrus-like fruity notes to fans. It warms on your tongue and leaves subtle sharp notes in your mouth. The citrus notes of the cheese complemented the extra dry bourbon, white port, simple syrup, orange bitters, sage leaves, and orange peel ingredients of the delicious cocktail.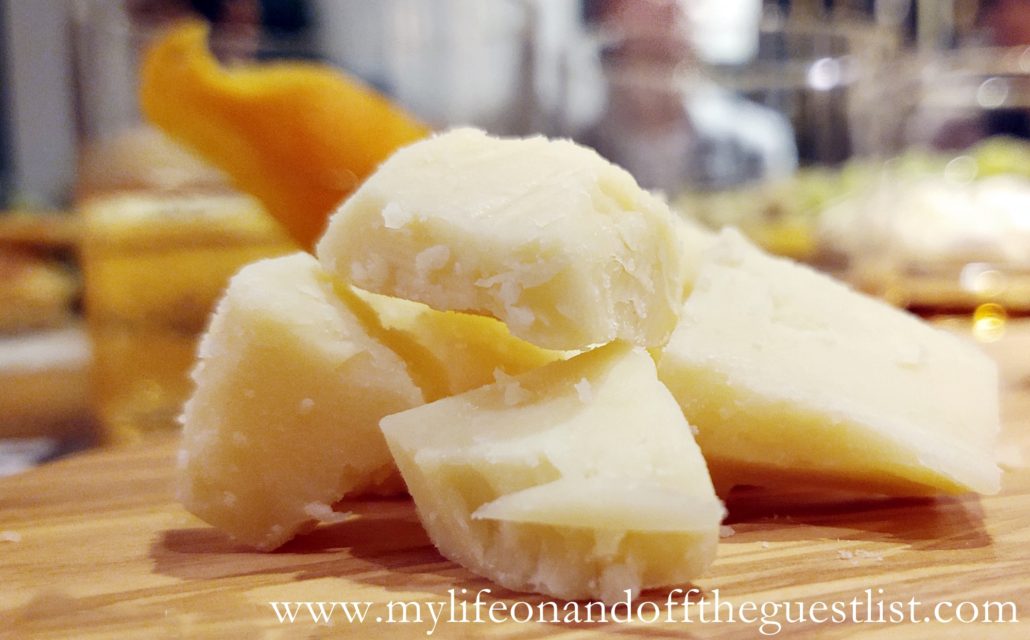 The next pairing was Basil Hayden's Dark Rye paired with Barely Buzzed, an American original cheese that's hand-rubbed with lavender buds and coffee to impart notes of butterscotch and caramel into the cheese; perfect with a full-flavored, sipping spirit like the Dark Rye. The beauty of this cheese is for some the coffee stood out while others picked up more of the lavender.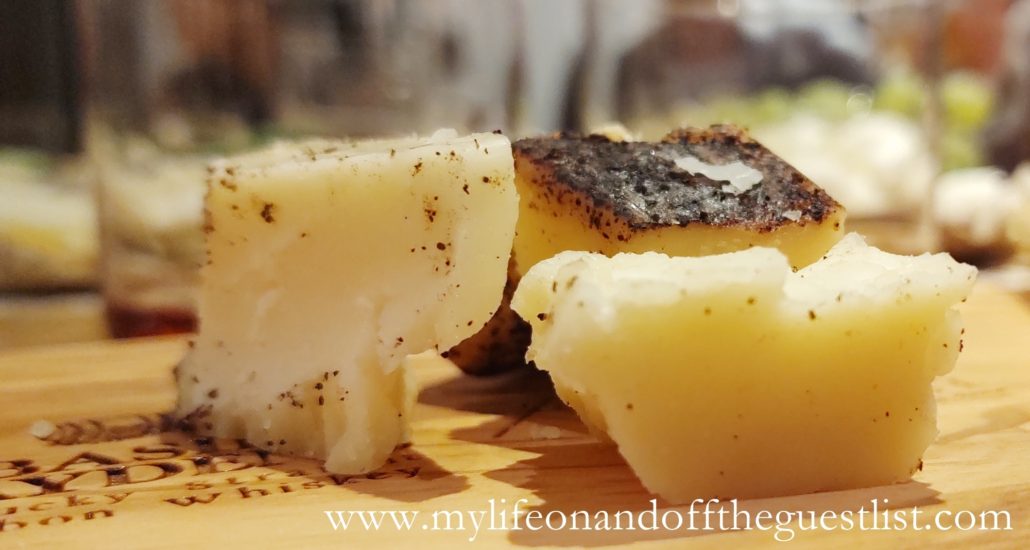 Last was the classic Basil Hayden's Bourbon paired with the special-edition Basil Hayden's X Beehive Cheese "Pour Me a Slice". Made with Jersey cow's milk, this semi-firm cheese infused with Basil Hayden's Bourbon tastes sweet with a hint of spice.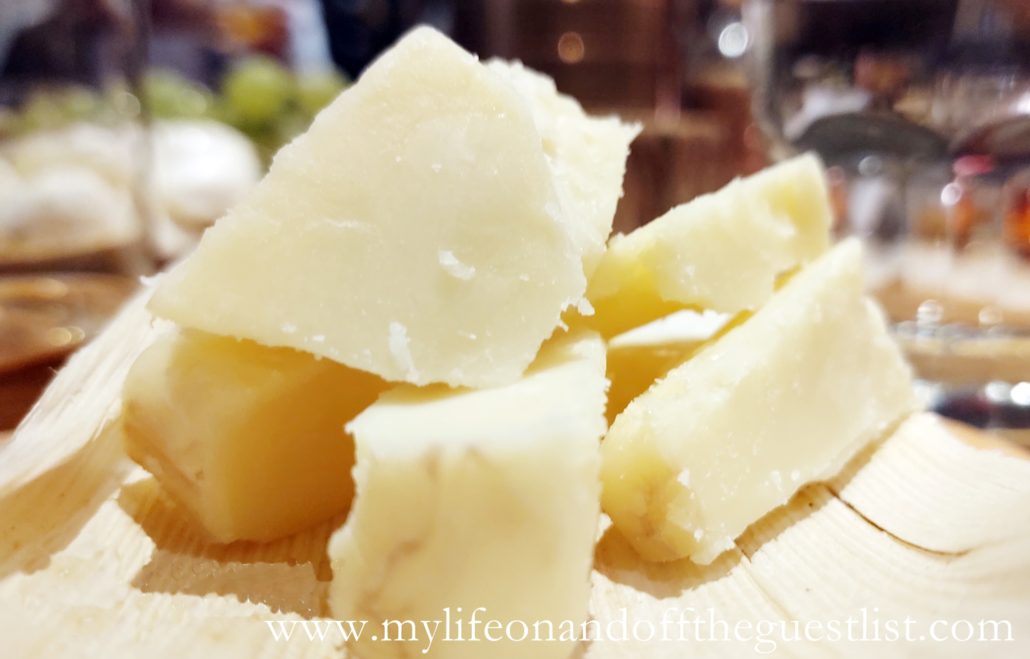 We ended the spectacular evening celebrating Basil Hayden's X Beehive Cheese "Pour Me a Slice" Cheese with a wealth of knowledge of cheese and how wonderful it is paired with bourbon. We got to go home with a set of small, personalized plates thanks once again to the artistic calligraphy talent of Nancy Moy; thanks to her, we went home with these wonderful hand-lettering decorated plates.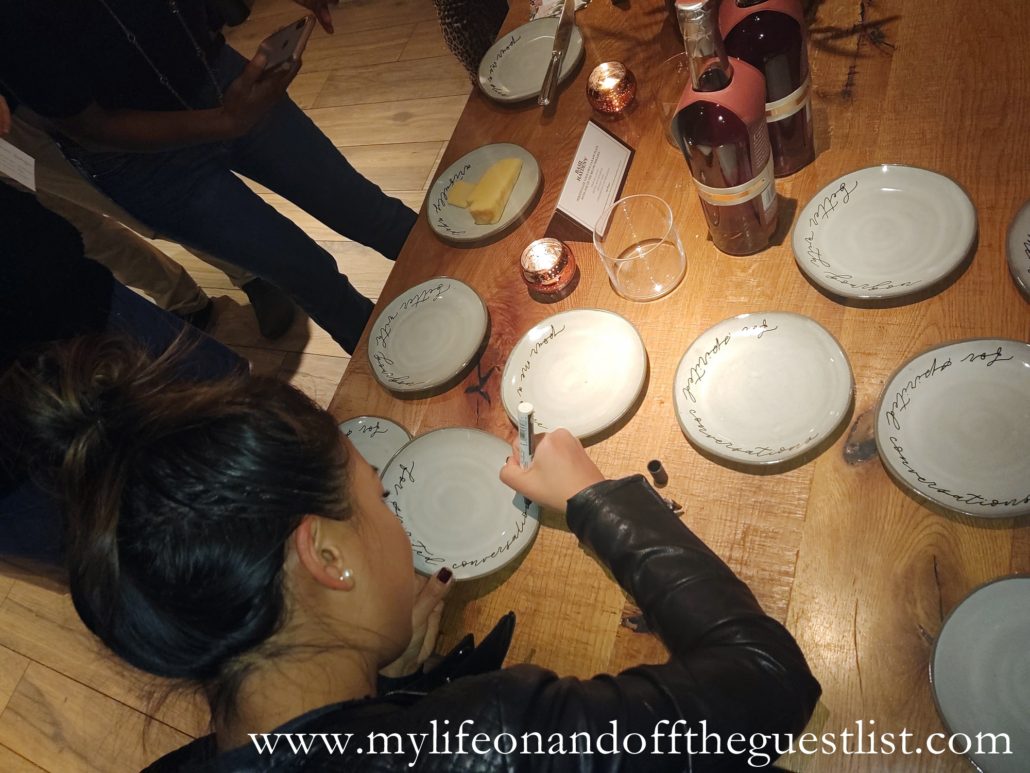 Now, we know most of you are used to wine and cheese pairings, but after falling head over heels for bourbon and cheese, we highly recommend getting yourselves a wedge of Basil Hayden's X Beehive Cheese "Pour Me a Slice" Cheese and a bottle of  Basil Hayden's Bourbon Whisky. We promise you won't regret it.
https://mylifeonandofftheguestlist.com/wp-content/uploads/2019/11/Basil_Haydens_-X_Beehive_Cheese_Event5_www.mylifeonandofftheguestlist.com_.jpg
1500
2000
Glasgow Skinner
https://mylifeonandofftheguestlist.com/wp-content/uploads/2020/07/Webp.net-resizeimage-1030x151.jpg
Glasgow Skinner
2019-11-03 02:58:25
2019-12-29 00:06:37
Basil Hayden's X Beehive Cheese Launch "Pour Me a Slice" Cheese