Since we'll be celebrating all things spooky until the Day of the Dead, we thought we'd share a few more cocktails to celebrate the spirits, ghosts & goblins this Day of the Dead (and of course our birthday), from some of our favorite spirits, like Basil Hayden, Cruzan Rum, DeLeon Tequila, and Milagro Tequila. What good is celebrating the day of the dead without an ongoing supply of delicious cocktails to enjoy. So please open u your home bars and whip u a few or all of these delicioou cocktails.
Basil Hayden's® Pumpkin Bourbon Cider
(Created by Larry Piaskowy San Francisco, CA)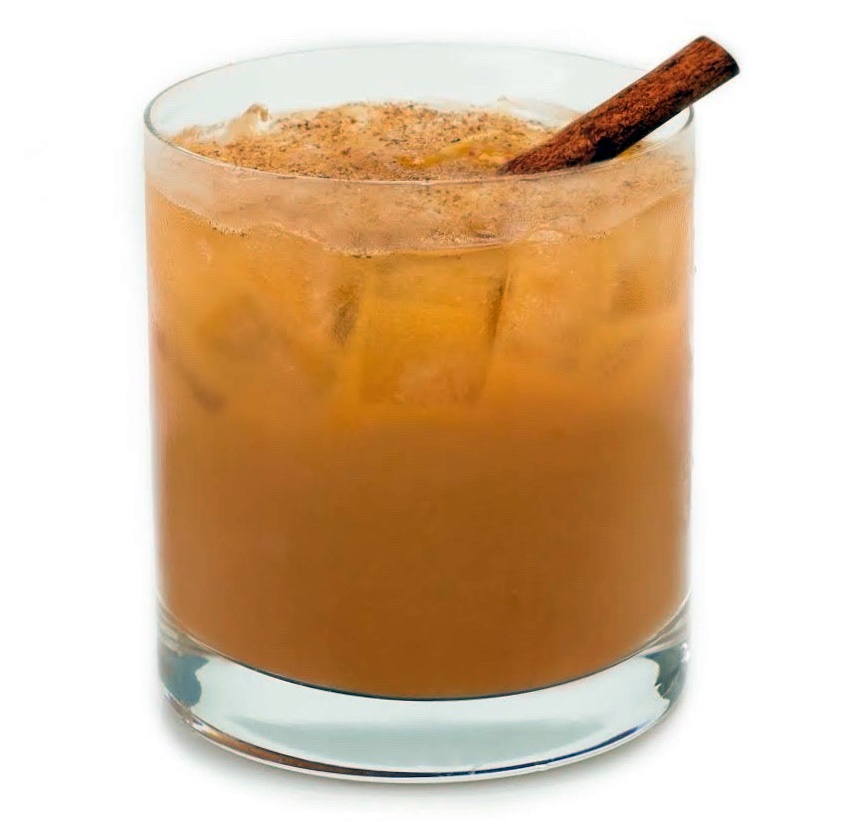 2 parts Basil Hayden's® Bourbon
¾ part Fresh Lemon Juice
½ part Sweet Vermouth
¼ tsp. Superfine Sugar
¾ part Pumpkin Puree
6 dashes Angostura Bitters
2 parts Dry Hard Cider
1 piece of Fresh Nutmeg (for garnish)
1 Cinnamon Stick (for garnish)
Combine pumpkin puree, superfine sugar, sweet vermouth, bitters and lemon juice into a mixing glass. Stir until sugar is nearly dissolved. Add Basil Hayden's® Bourbon and ice. Stir well and strain into a cocktail glass. Top with dry hard cider. Garnish with grated nutmeg and a cinnamon stick.
Cruzan® Dark as Night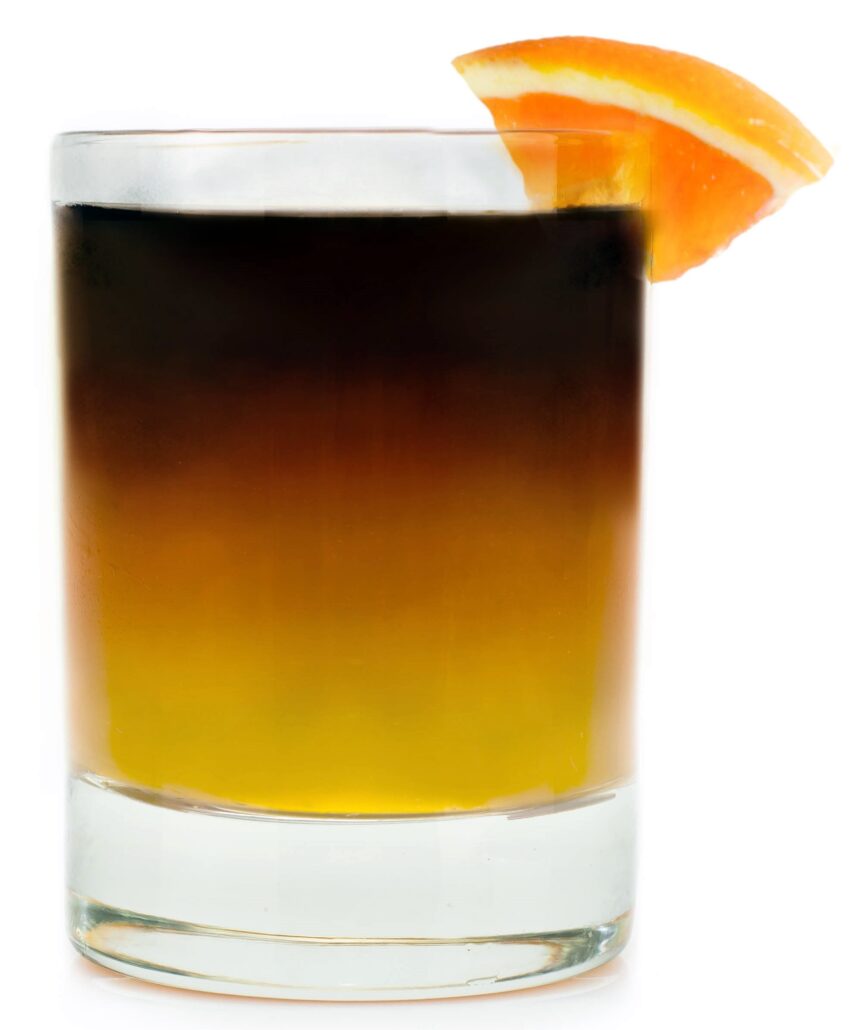 1 part Cruzan® Black Strap Rum
1/4 part Falernum Syrup
1/2 part Fresh Lime Juice
6 parts Cider
Combine Black Strap, falernum syrup and fresh lime juice in a mixing glass. Pour cider into a rocks glass and slowly float mixture over top of the cider. Finish with fresh grated nutmeg and a lime or orange peel.
Cruzan® Dead Man's Mai Tai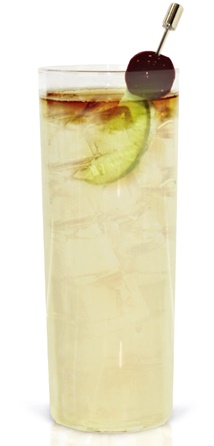 1 part Cruzan® Aged Light Rum
1/2 part Cruzan® Mango Rum
1/2 part DeKuyper® Triple Sec
1 1/2 part Fresh Sour Mix
1/4 part Orgeat Syrup
Dash of Orange Bitters
Float of Cruzan® Black Strap Rum + Lime Squeeze
Combine the Aged Light Rum, Mango Rum, triple sec, fresh sour, orgeat syrup and bitters in a cocktail shaker. Top with ice and shake vigorously. Strain into iced 14 oz glass. Top with a lime squeeze and a float of Black Strap Rum and garnish with a cherry.
Evil Vibrations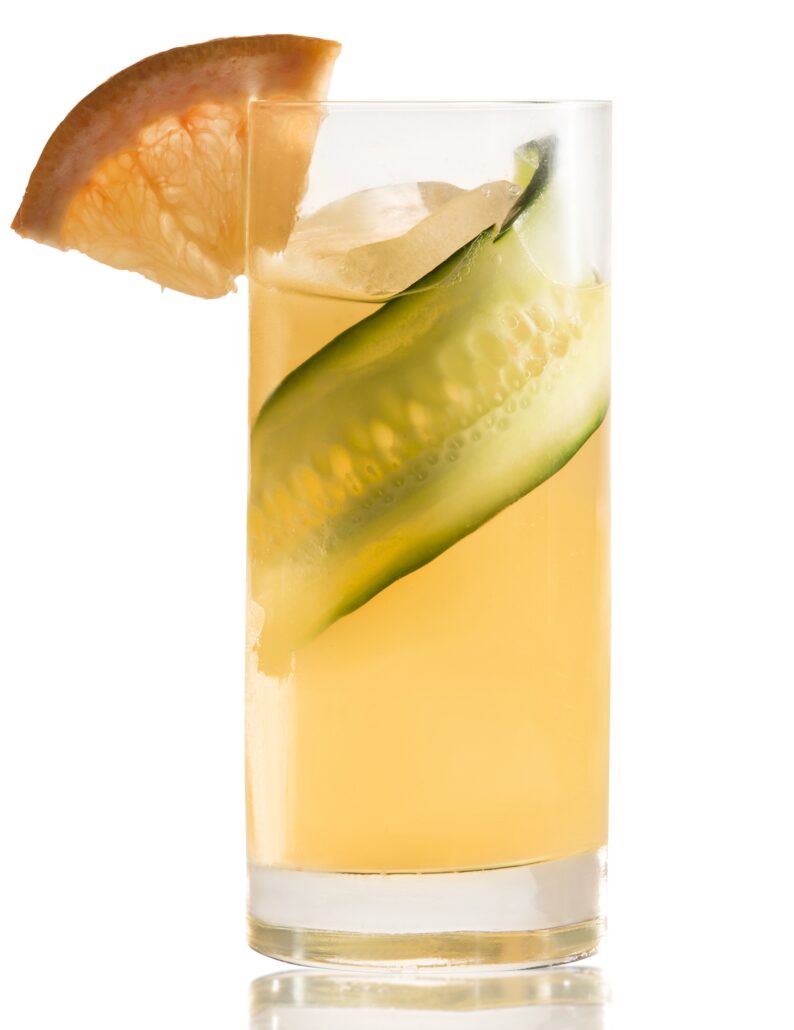 1.5 oz DeLeon™ Platinum Tequila
.5oz Lime Juice
1oz Grapefruit Juice
.75oz Honey Syrup
Cucumber
Muddle ingredients in martini shaker. Strain into collins glass over ice. Garnish with Lime Wedge. Serve in a Collins glass
The Devil's
Beso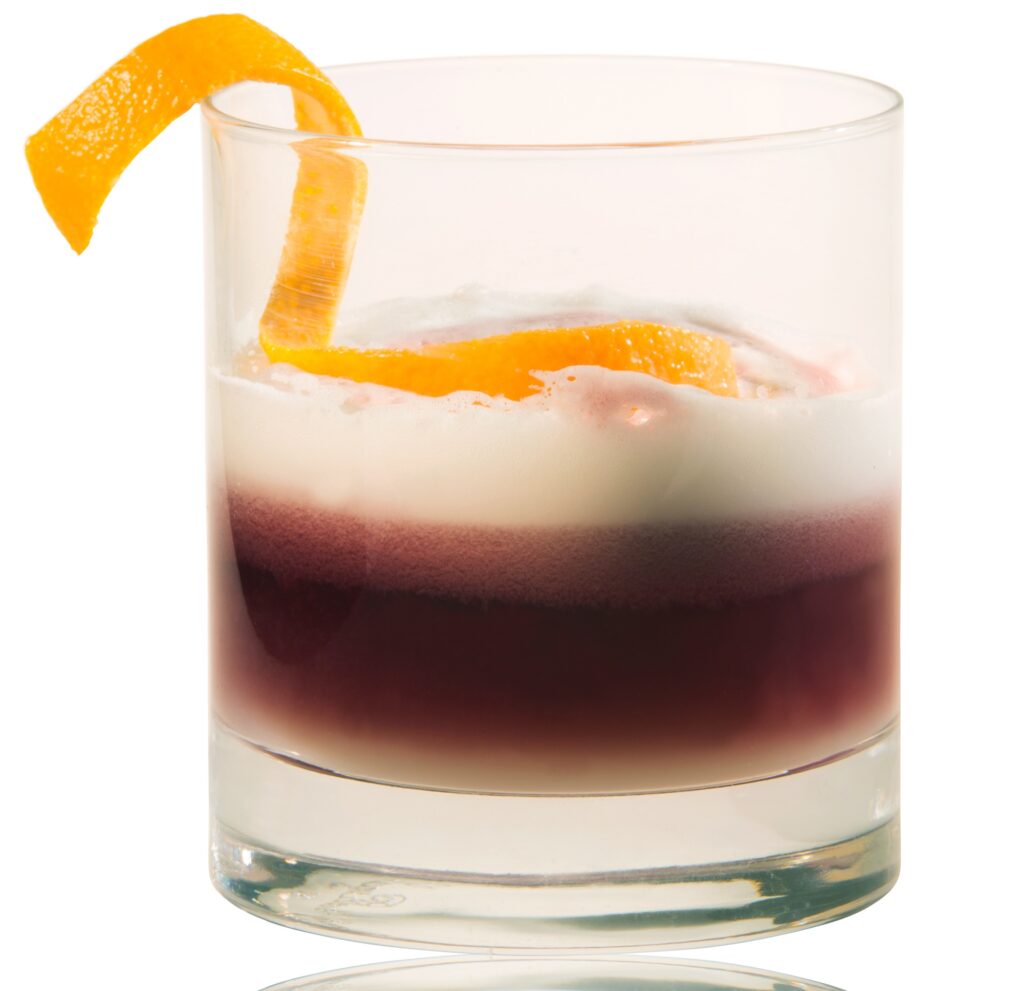 1.5 oz DeLeon™ Platinum Tequila
.75oz Lemon Juice
.75oz Simple Syrup
Dry shake ingredients in a martini glass. Add ice, shake. Strain into rocks glass over ice. Float red wine on top. Garnish with Orange Wedge. Serve in a Rocks glass
Blood Orange Margarita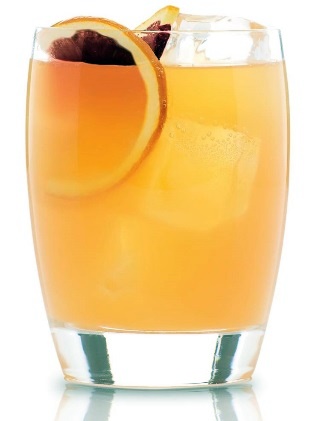 1 ½ parts Milagro Silver Tequila
1 part Fresh Lime Juice
¾ part agave nectar
¾ part Solerno Blood Orange Liqueur
Pour all ingredients in a cocktail shaker filled halfway with ice. Shake and strain over fresh ice in a salt-rimmed rocks glass. Garnish with orange and lime wheels.
Paloma Negra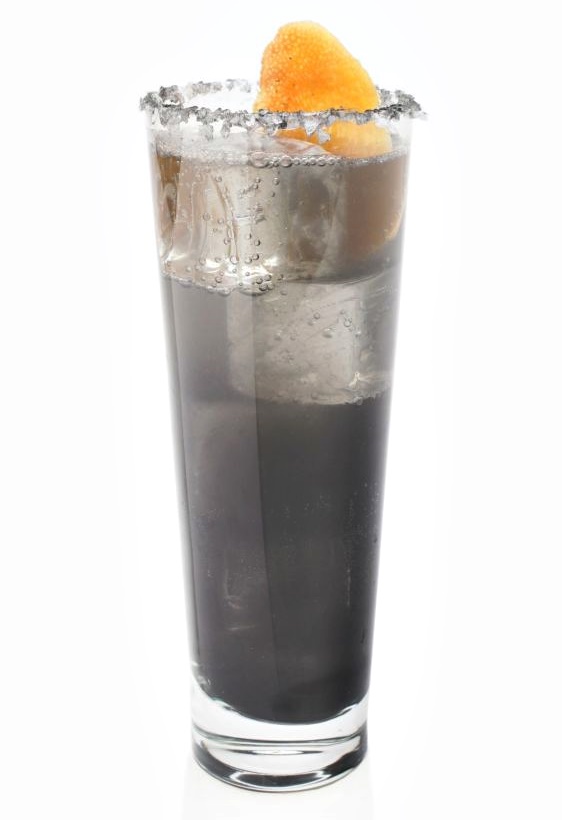 2 parts Milagro Silver
1 part Ruby Red Grapefruit (FRESH)
0.75 part Agave Nectar
0.5 part Fresh Lime Juice
1 Capsule Activated Charcoal
Top with 3 parts Club Soda
Garnish with Grapefruit Peel & Charcoal and kosher salt rim