This is our favorite time of the year, and not just because our birthday is merely two days away….okay, maybe a little. We also love this time because we get to indulge in trying out creative Halloween cocktails. While we usually get to do this at home, we had the pleasure of enjoying two days of Halloween cocktail goodness with the wonderful Bar 52, located on the rooftop of the Hyatt Times Square Hotel, and Dina Rata Bar & Bistro at the Andaz Wall Street Hotel. Surrounded by wonderful city views and perfect mood lighting, we jumped right into celebrating Halloween with fun cocktails.
Bar 52 at the Hyatt Times Square Hotel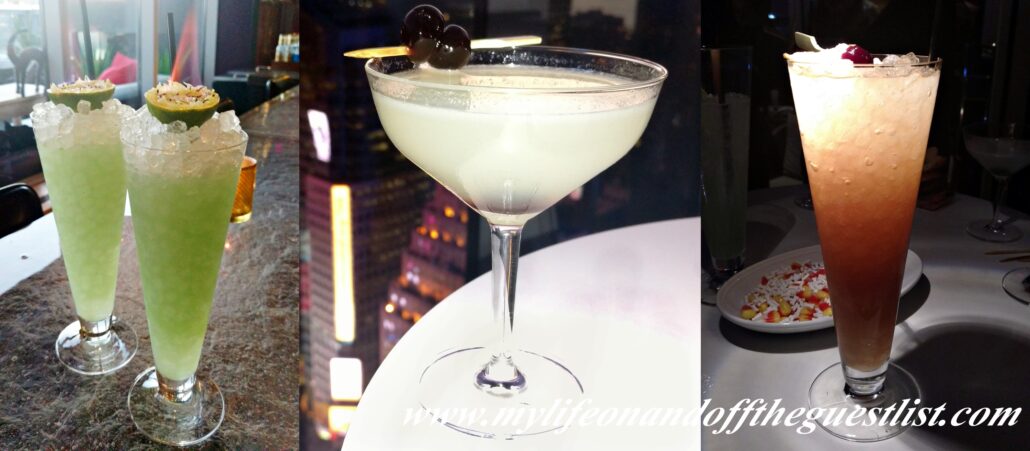 With the NYC skyline as in the background at the tallest rooftop in NYC, we enjoyed a wonderful assortment of delicious hors d'oeuvres and the following must-have cocktails- Slimer's Revenge, The Corpse Reviver, and The Doctors Note. we're usually very careful not to partake in too many Gin based cocktails, but we fell in love ith The Corpse Reviver and couldn't help wanting more. Our second favorite was The Doctor's Note, a cocktail we recommend for everyone. These Halloween concoctions were the perfect start to our tasting adventure. Get to know these amazing cocktails and stop by Bar 52 to indulge.
Slimer's Revenge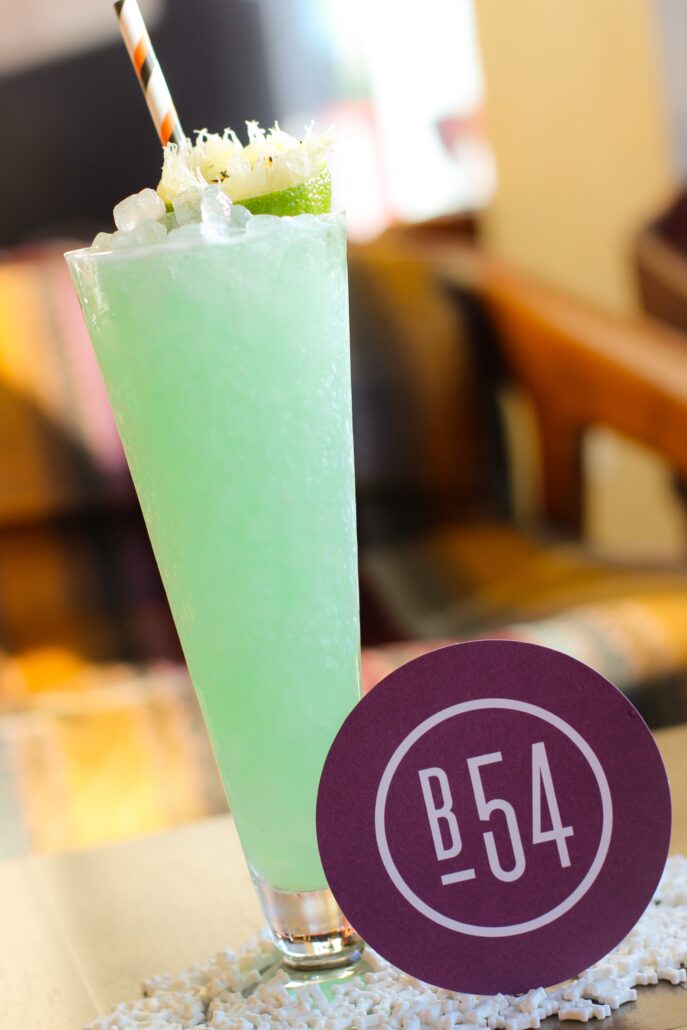 1.25oz Chartruse Green
.5oz Falernum
1oz Pineapple
.75 Lime
Splash Blue Curacao
Shaken and fine strained over crushed ice. Served in a pilsner glass with a burnt lemon half.
Corpse Reviver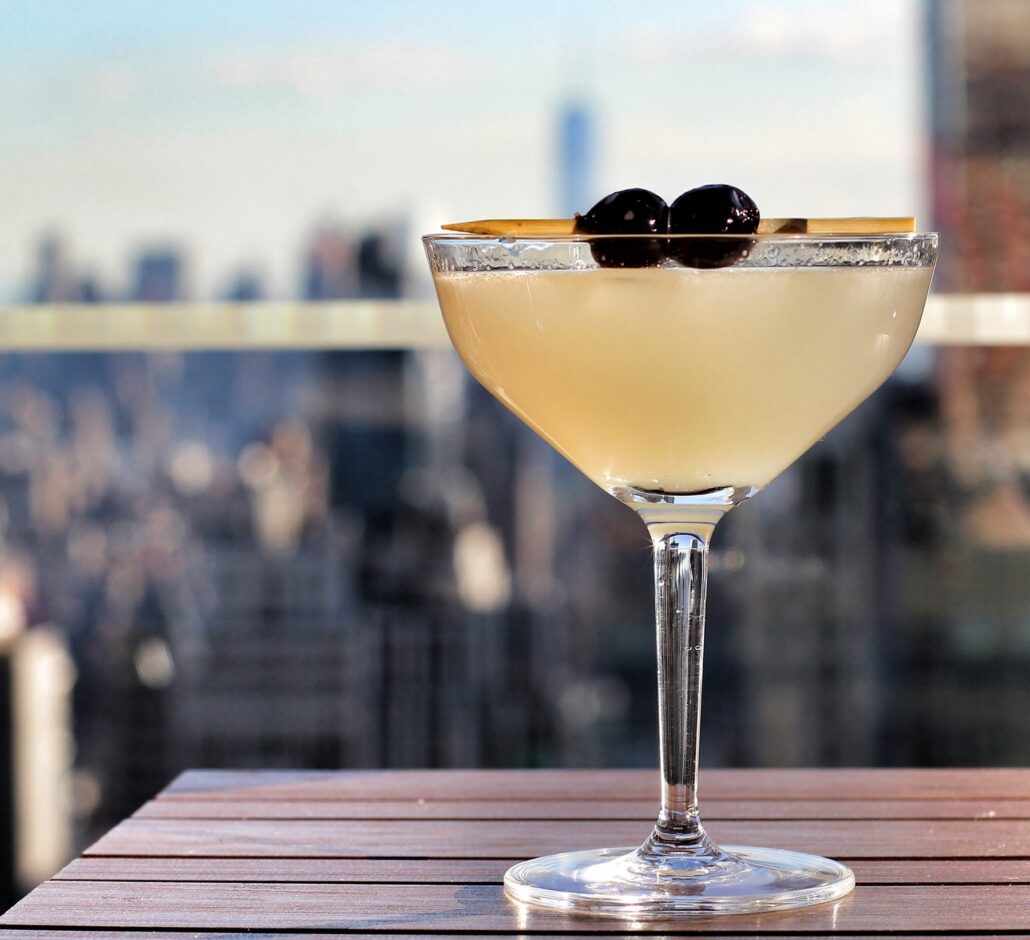 1oz Gin
1oz Lilet
1oz Cointreau
1oz Lemon
Splash Absinth
Shaken. Served in a coupe with 2 cherries.
Doctor's Note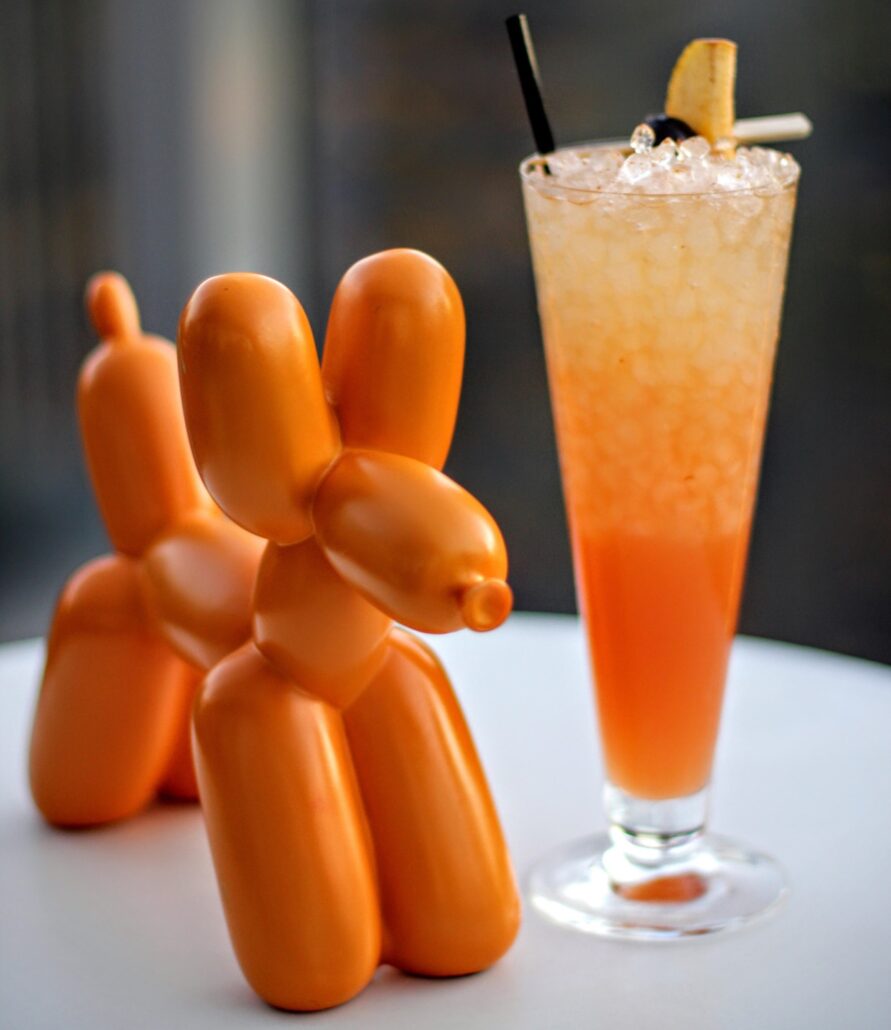 1.5 Jameson
.5 Dem Syrup
1Ž2 Egg White
.75 Lemon
Bar Spoon Maple Syrup
Muddled clove and sage
Shaken and strained over cold draft ice in a Collins glass. Garnish with sage.
Dina Rata at the Andaz Wall Street Hotel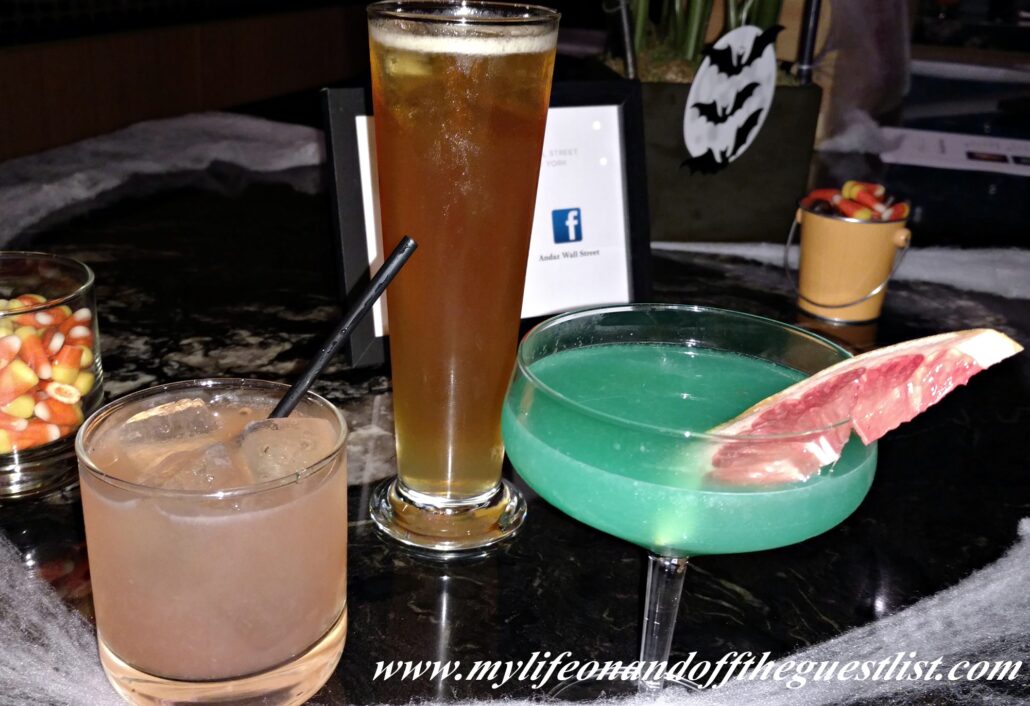 Nestled in the hustle and money-making bustle of Wall Street, we couldn't wait to begin our second round of Halloween cocktail fun at the Dina Rata Bar & Bistro, located at Andaz Wall Street. On this night, we were treated to the Van Gogh, A Clockwork Orange, and Horny Devil (a fourth cocktail, The Redeye, is not pictured). Out of the three drinks we sampled, we loved the Van Gogh the most. This bright-hued drink, which reminded us of  the colors from The Day of the Dead, had a delightfully sweet taste that made it go down pretty quickly (making it a dangerously delicious cocktail….we highly recommend it). feast you eyes and hopefully tastebuds, on the cocktails below:
Van Gogh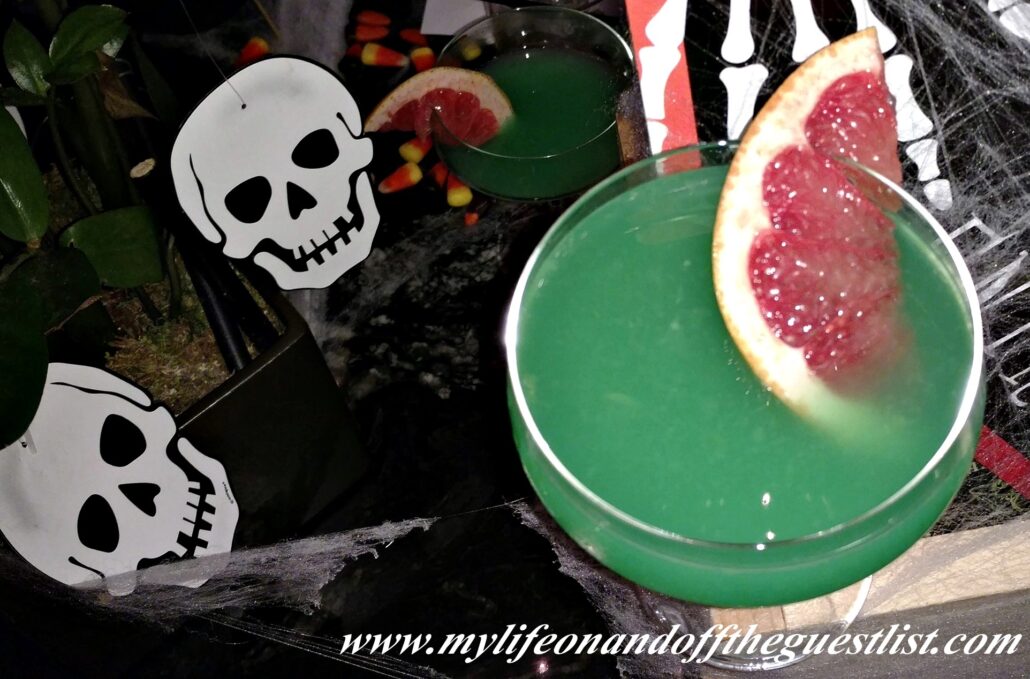 Spray of Pernod Absinth
2 oz Kettle One
Blue Curacao
0.25 oz Simple Syrup
0.5 Orange Juice
2 oz Lime
A Clockwork Orange

Blue Point Pumpkin Ale
1 oz Bulleit Bourbon
1 oz Southern Comfort
0.25 oz maple syrup
0.75 oz lemon
Horny Devil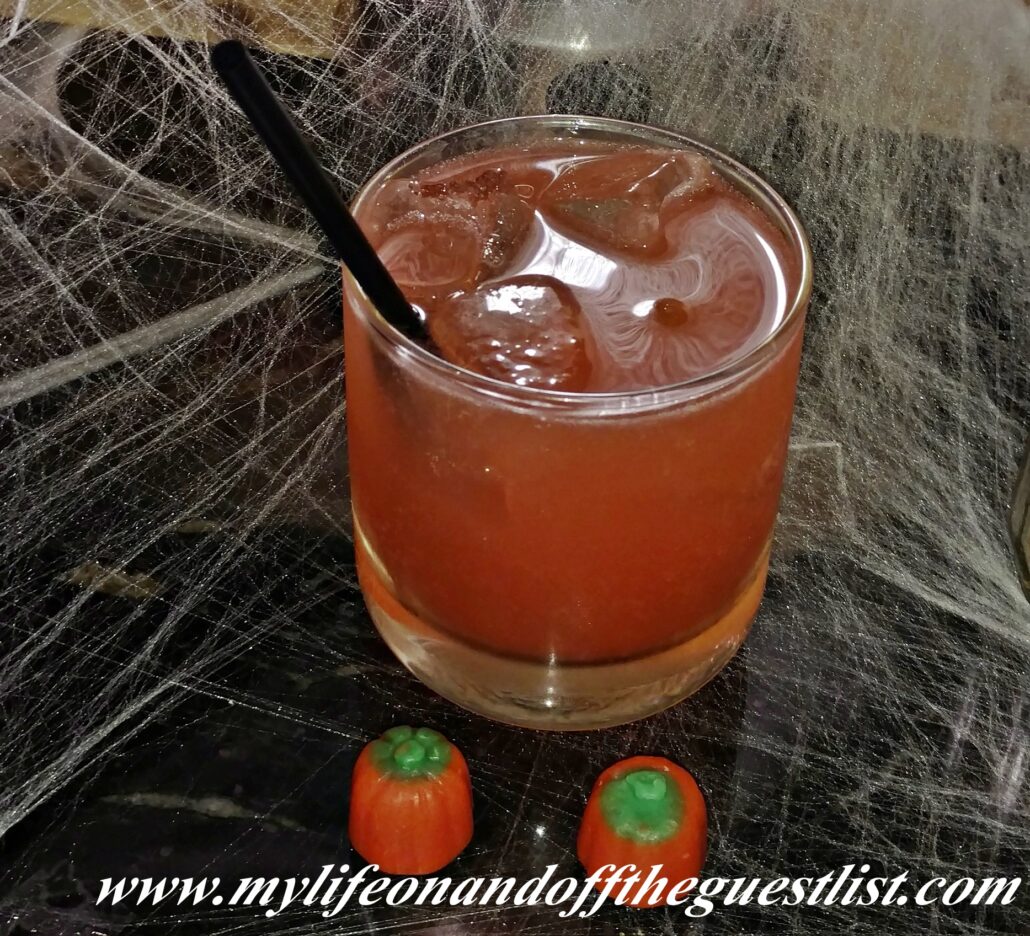 2 oz Hendricks Gin
0.5 oz Aperol
0.75 oz Lemon
1 oz Blood orange juice
Garnish with baby chilis
Additionally, if you're celebrating Halloween around Times Square, the HYATT Times Square invites you to enter their Halloween Costume Contest. On Saturday, October 31, Bar 54 team will choose the most creative costume from the night's revelers, with the winner receiving a complimentary night at the famed hotel, to be redeemed at a later date of their choosing. we had a great time at both locations and look forward to returning for more more cocktail fun. Happy Halloween!