Celebrate your own natural beauty and the cultural wonders of Hawaii with Malie Organics.  Founded in 2004, Malie Organics offers a luxurious line of all-natural and organic beauty products that are approved by the Natural Products Association.  Honoring their Hawaiin roots, all Malie products feature indigenous and local Hawaiian flora and  are all proudly made in the USA. Malie does not use petroleum, mineral spirits, sulfates or parabens in any of its products.
I had the opportunity to try the Malie's Jet Set gift set that includes (TSA-friendly) 2.5-ounce bottles of shampoo, conditioner, body wash and body cream.  My experience was like a day at the spa.  Available in Plumeria and Mango Nectar scents, this beautifully packaged travel set retails for $39.50.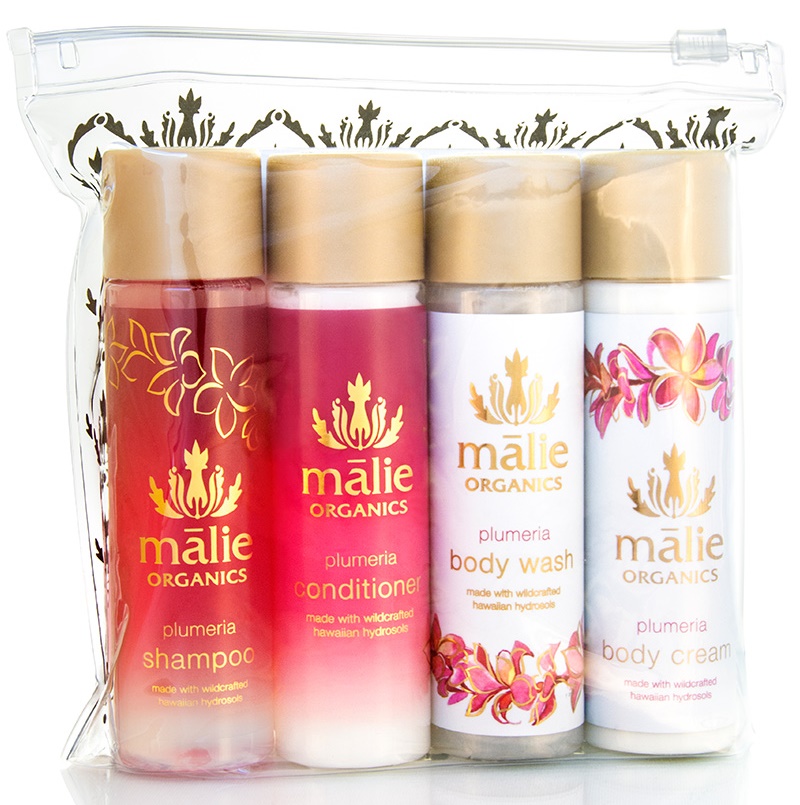 I'm always looking for all-natural and organic products to use on my hair. I found both and so much more with Malie Organics shampoo and conditioner. Are you looking for a color safe, sulfate free, rich lathering shampoo and moisturizing, hair softening conditioner?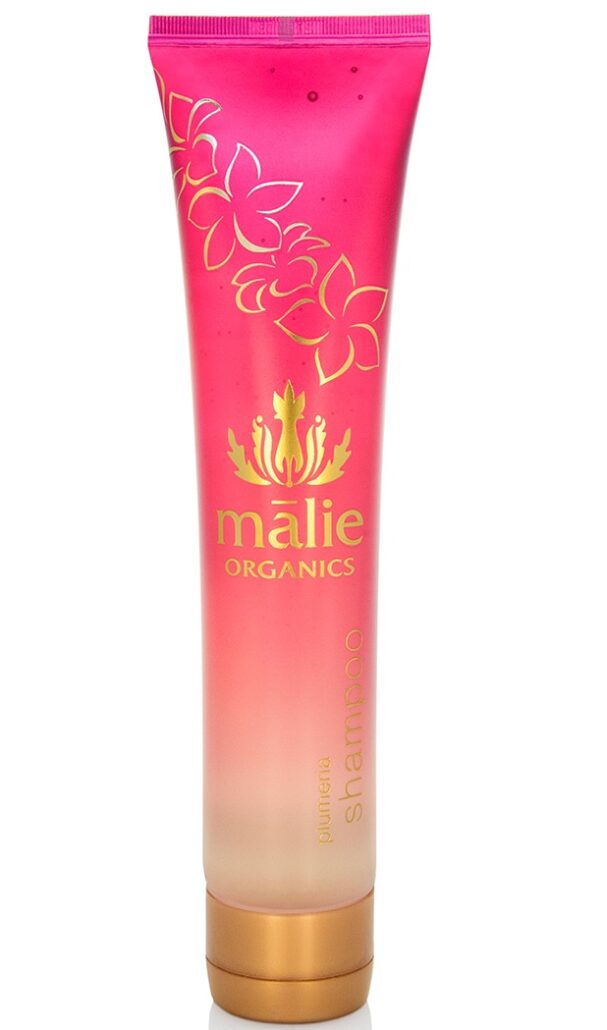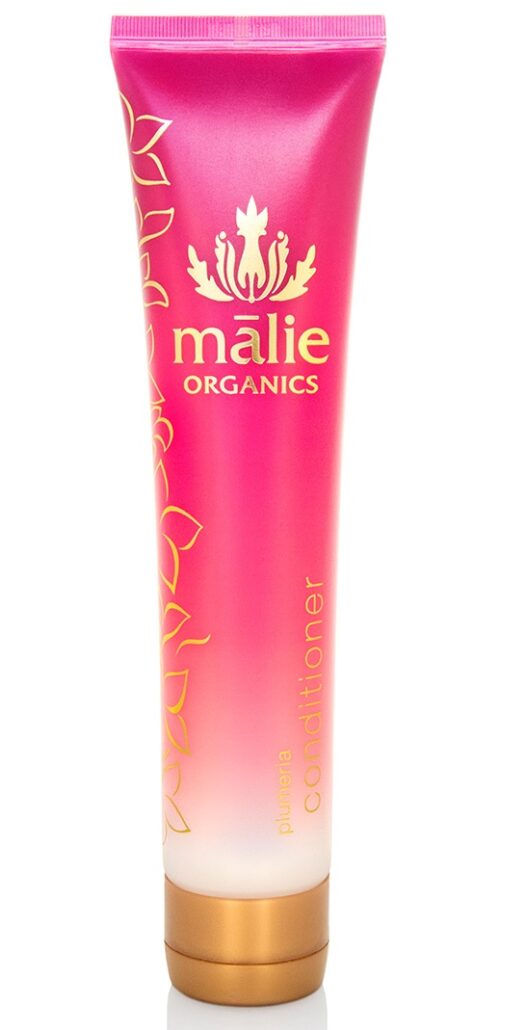 Malie Organics shampoo and conditioner left my strands feeling clean, moisturized and silky soft.  I also enjoyed the soft and gentle essence of plumeria. The shampoo gently, but thoroughly cleansed my hair without stripping hair of its natural oils. I love the conditioner as well as it is excellent for detangling my thick curly locks.  My hair felt so moisturized and soft after using this shampoo and conditioner combo.  Best of all, Malie products are 70% organic and don't contain the harmful ingredients found in many hair-care products. And the nose-pleasing scent of the Malie Organics shampoo and conditioner duo lingered on for hours after use.  For only $23.50 each, this high-end quality shampoo and conditioner are a steal.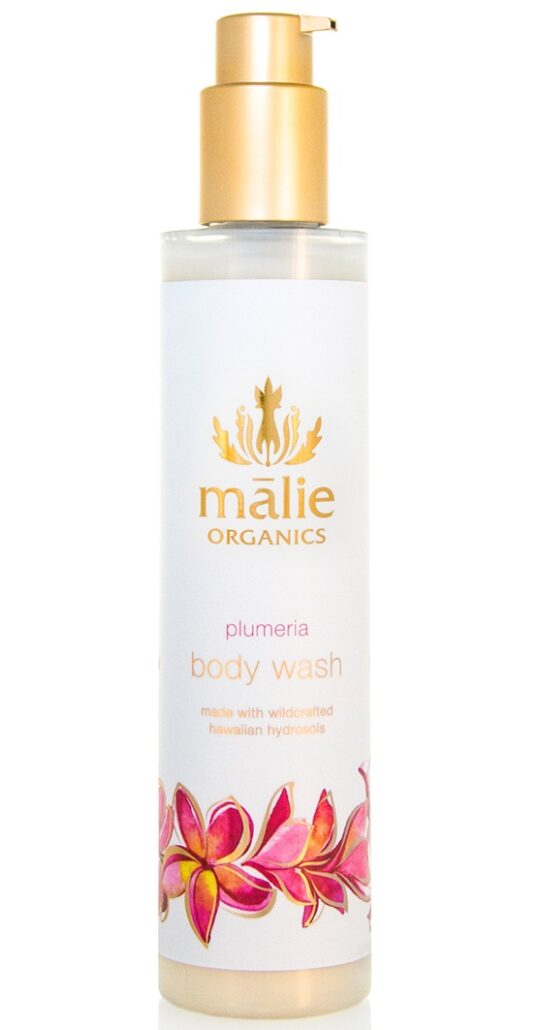 Close your eyes and imagine the most enjoyable and elegant shower or bath you could  ever experience. Now open them and find a bottle of  Malie Organics Plumeria body wash.  This sulfate-free body wash wrapped me in thick, rich, skin-softening suds and left my skin feeling soft and smelling beautiful.  My skin was not left feeling tight and actually felt very moisturized even after drying off.  I am so impressed with this body wash and my hubby loves the way my skin smells when I climb into bed.  Pamper yourself with an 8.25 oz bottle of pure indulgence for only $28.00!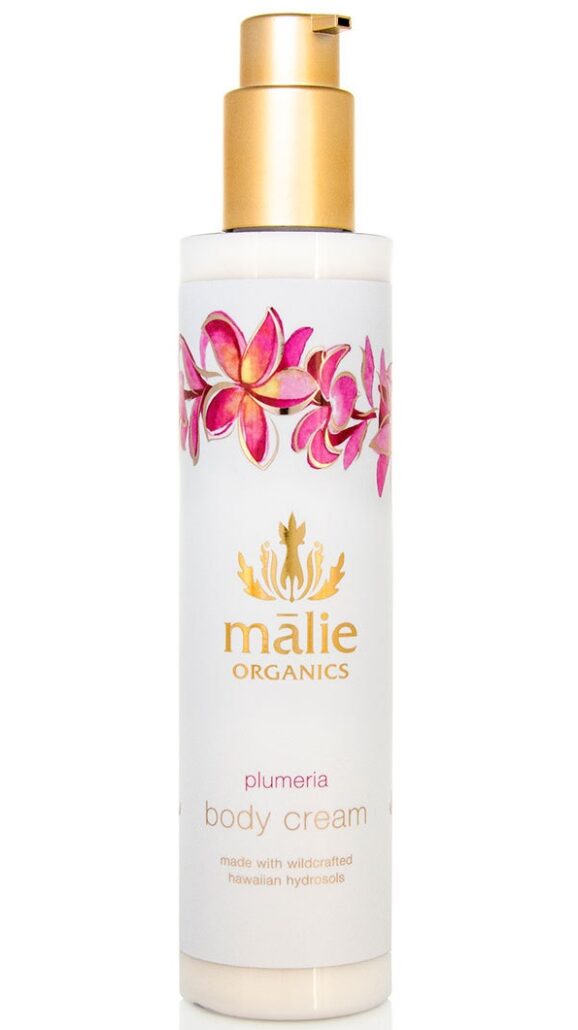 The moment I started to massage the Malie Organics Plumeria Body Cream into my skin, I knew I was saying goodbye to the dry itchy skin that often plagues my skin during the cooler months.  I am in love with the soft and fresh feminine scents of citrus, peach, and jasmine.  The Malie Organics Plumeria body cream left my skin feeling soft, silky and moisturized all day. Spoil yourself with this 70% organic luxurious body cream that can be purchased for just $32.00.
All Malie products are all-natural, organic and wild-crafted ingredients. They are  free of harmful ingredients. Malie does not use animal products or test on animals.