During the past two holiday seasons, we've seen great increases in holiday giftsets and advent calendars that up the ante in the special factors. These include increases in the number of full-size products included, more bestselling products, and elaborately designed packaging that can be kept as keepsakes. trust us when we say, those on your gift list will love these holiday giftsets and advent calendars.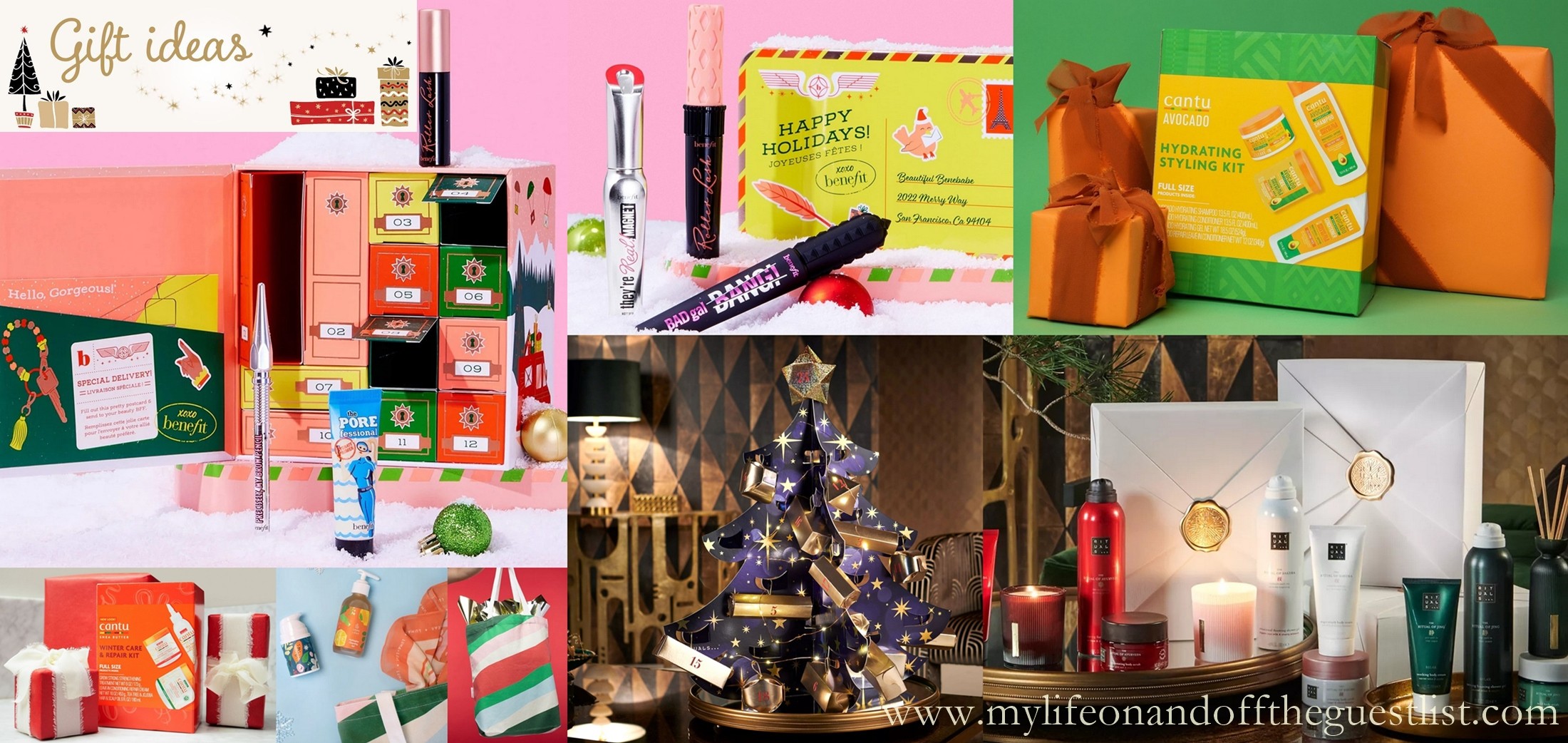 We'll be highlighting some wonderfully amazing holiday giftsets and advent calendars from Rituals, Benefit Cosmetics, Luma & Leaf, and Cantu Beauty that will absolutely make anyone's holiday.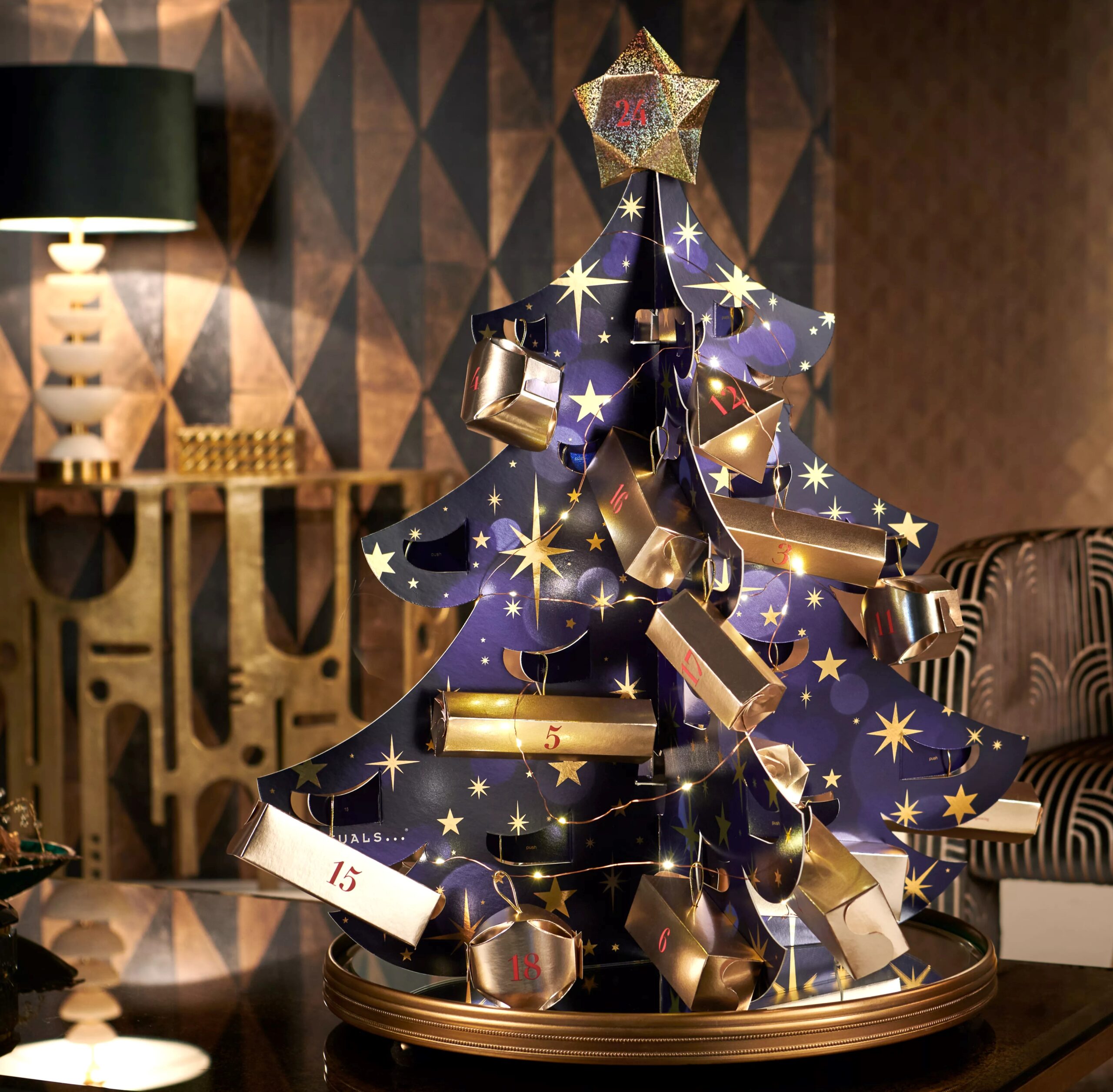 The exquisitely designed The Ritual of Advent 3D Advent Calendar will light up any room with its magical design. This decorative delight comes beautifully gift-wrapped with a greeting card included. It then amazingly can be assembled into a stunning 21.7″ x 13.8″ Christmas tree with string lights included. Amongst the sparkling branches hang 24 magical moments waiting to be discovered in the countdown to Christmas. Treat yourself or someone you care about to the gift of excitement this Christmas as they unwrap each decoration and find the luxury gifts. This beauty includes products worth $213.50, including four candles for every Sunday of Advent and even some full-sized items that will last you long after Christmas.
Our favorite thing about this amazing gift, aside from its epic design? Rituals teamed up with the Hearts of Gold organization to gift some very deserving moms. We were very happy to help Rituals give Malika Francis-Dubose a very Merry Christmas. There is no doubt she'll love this advent calendar as much as we do.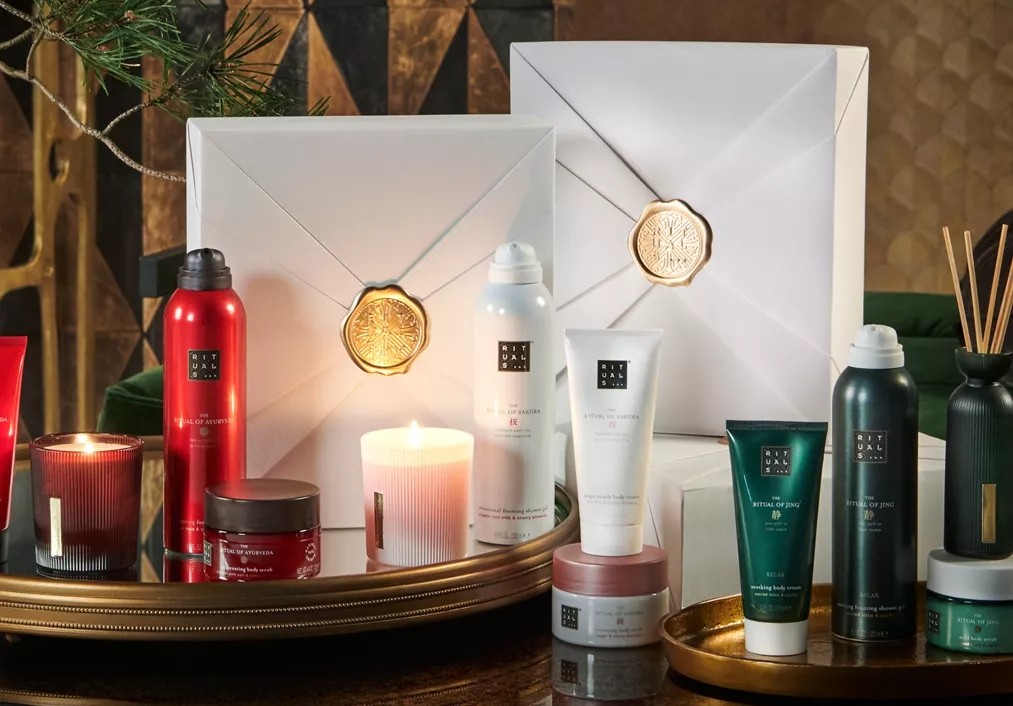 This holiday, help your loved ones celebrate each day as a new beginning with one of Rituals' limited edition The Ritual of Ayurveda and The Ritual Of Sakura Holiday Giftsets. The Ritual of Ayurveda products has been carefully designed to support the philosophy of improving health and well-being by cleansing and nourishing your energy. They offer a collection of luxury home and body care products that help balance your body, mind, and soul.
The Ritual of Sakura holiday giftsets honors the fleeting beauty of the Sakura blossom and features luxurious fragrances of rice milk and cherry blossom. They boast innovative origami gift wrapping inspired by the Japanese art of giving. In Japanese culture, gift wrapping can be just as important as the gift, where the present is viewed as a form of communication between the giver and receiver. In a complimentary, reusable, luxury storage box, you can give the gift box a second lease of life by keeping photographs, letters, or other cherished items in it.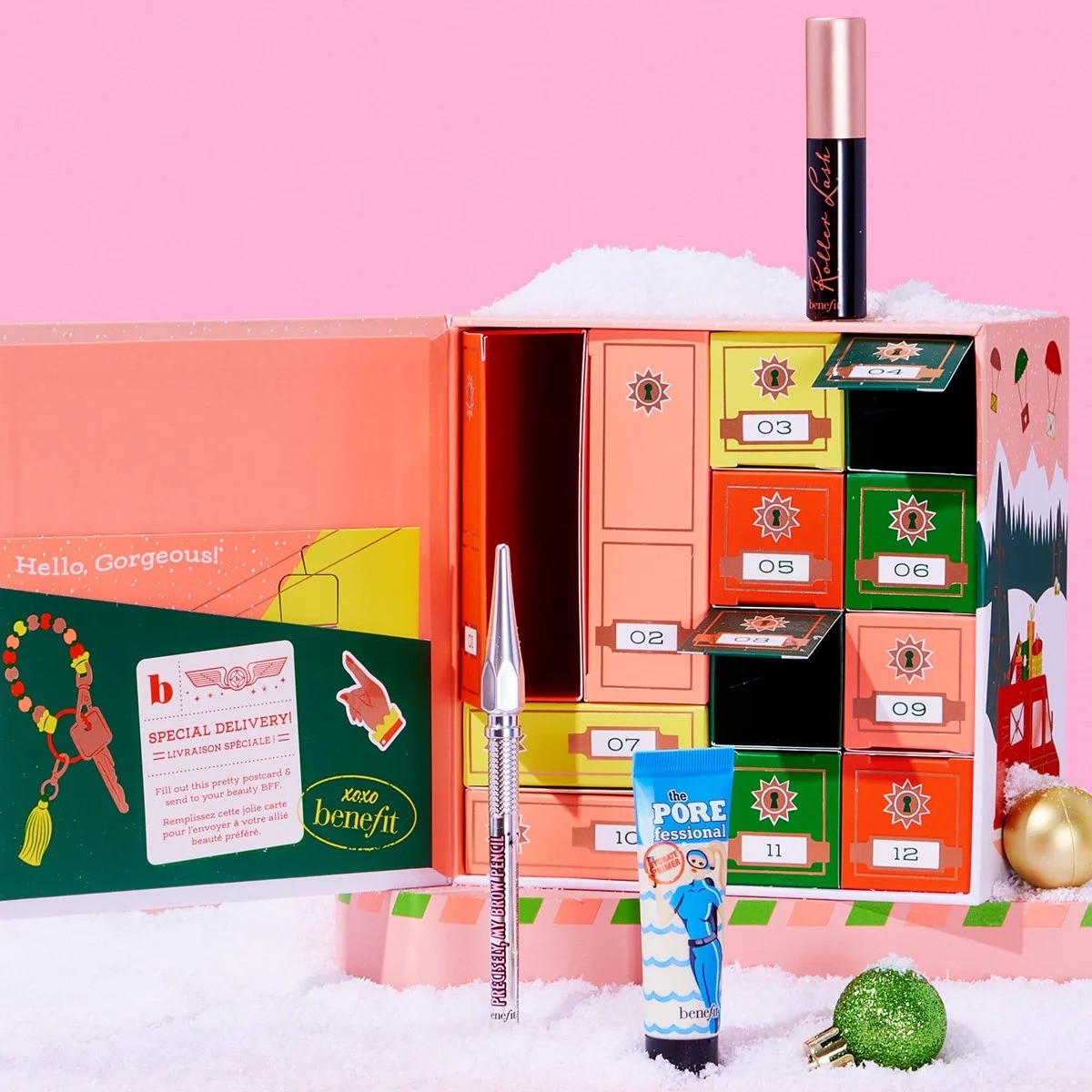 This is the perfect beauty advent calendar for the beauty lover on your list who travels a lot. Deliver your best gift yet with this can't-miss advent calendar set Jam-packed with 12 of Benefit's top-sellers in pocket-and travel-friendly sizes valued at $142.00. Open one pretty present a day to uncover your beloved beauty besties and find new faves, all in a one-of-a-kind keepsake box! This set includes 12 surprise Benefit bestsellers & beauty must-haves and a pretty postcard to send to your beauty BFF. Each door that you or they open promises holiday beauty surprises such as brow top-sellers, mascaras, pore primers & face powders.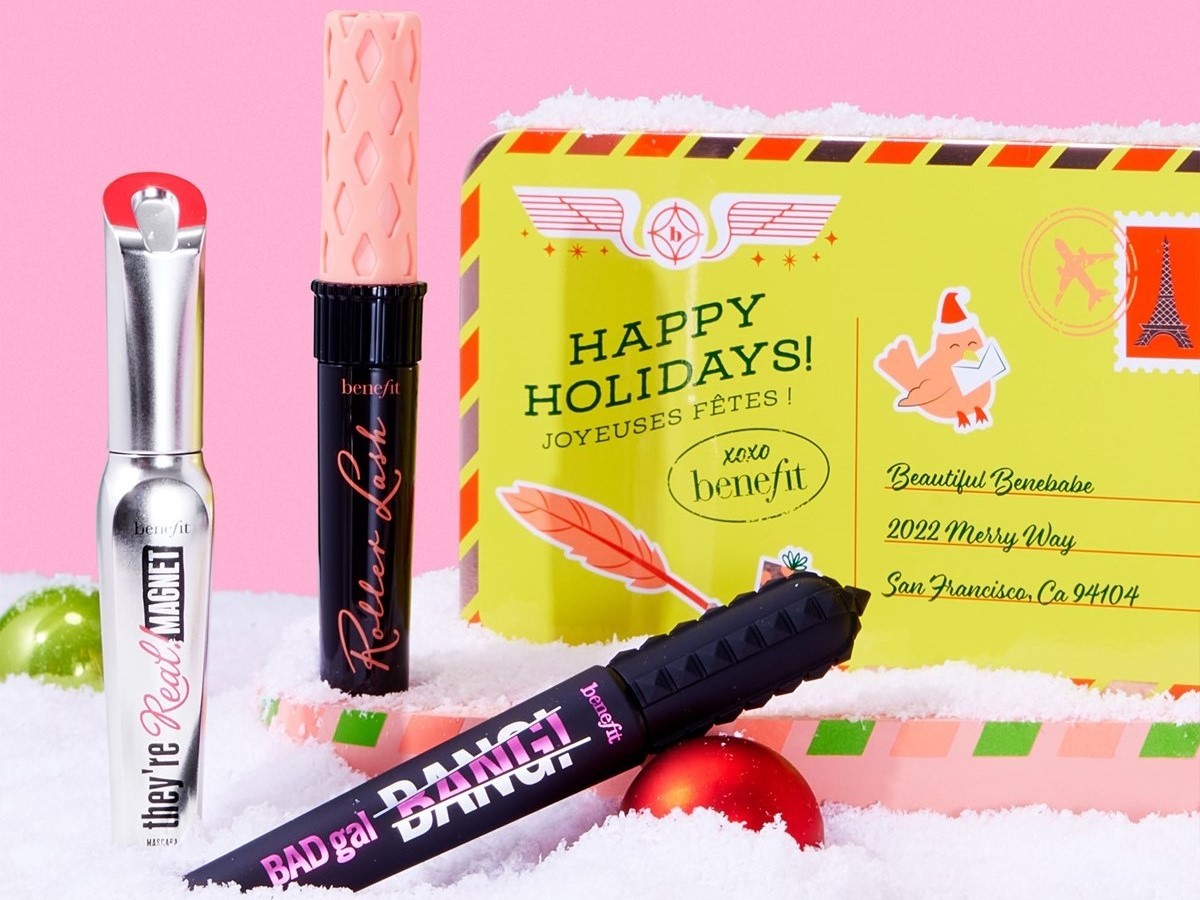 Give lashes holiday love with full sizes of Benefit's bestselling volumizing, curling, and lengthening mascaras! Benefit Cosmetics' Letters to Lashes boasts 36-HOUR* FULL-BLAST volume with BADgal BANG!, super-curled lashes with Roller Lash, and lengthened lashes with They're Real! OR They're Real! Magnet. The ready-to-gift comes in a reusable keepsake tin with special holiday stickers inside!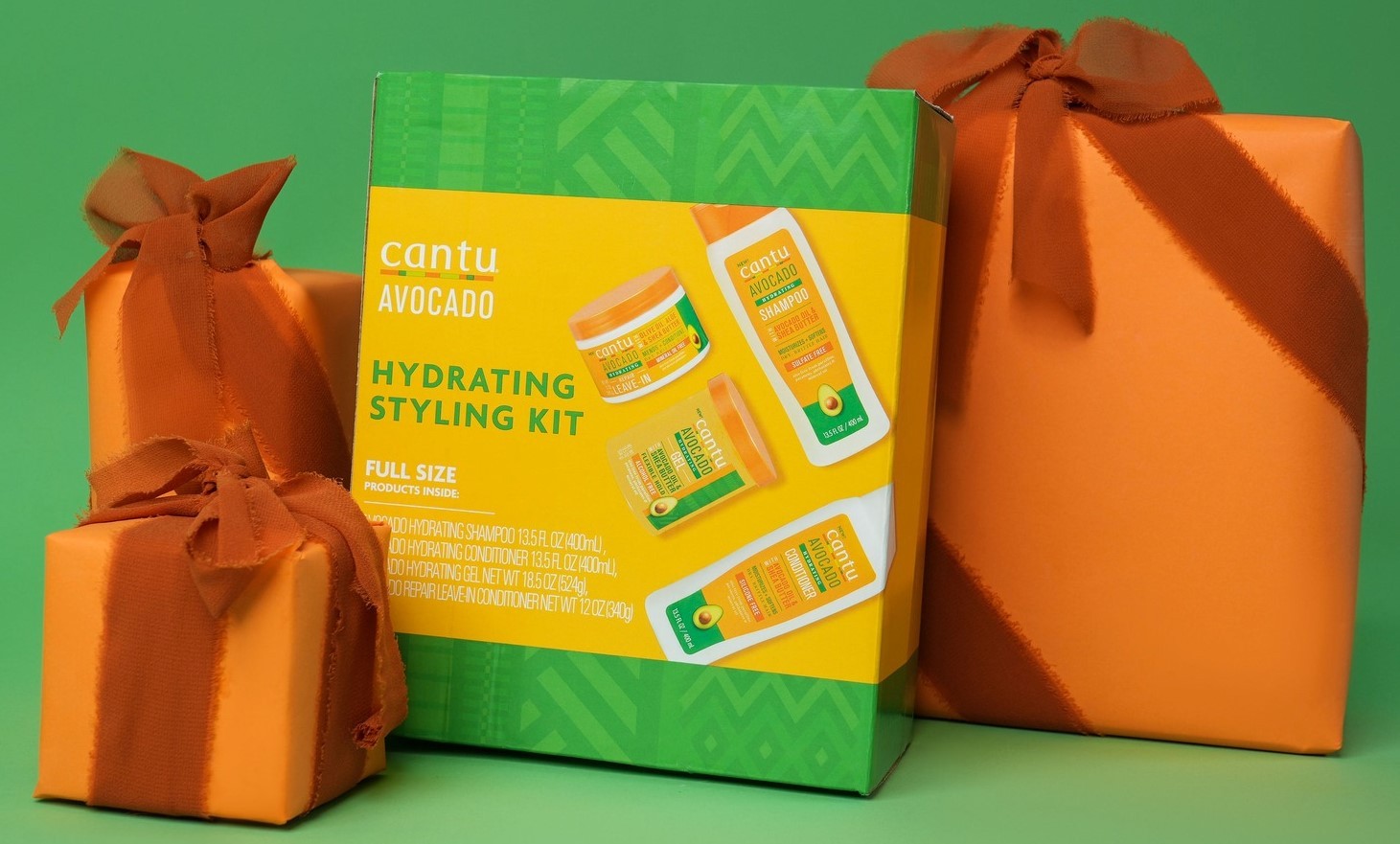 This year, gift the beauty lovers in your life ultra-moisturizing products that nourish and condition hair with 100% pure shea butter from Cantu. The Cantu Avocado Hydrating 4pc Style Kit infuses your curls with the ultimate hydration. Infused avocado oil penetrates the hair shaft for intense moisture with each use. Their Avocado Sulfate Free Shampoo and hydrating silicone-free conditioner hydrates dry, brittle hair, leaving your curls feeling soft and moisturized. The Avocado Leave-In Conditioner Repair Cream penetrates deeply to help prevent breakage, repair split ends, and increase your hair's manageability. Avocado Styling Gel provides a soft hold to increase manageability and define strands with ease. Give your crown the TLC it deserves with Cantu's Hydrating Style Kit. Get this hair-loving, product-filled kit now for $14.88 at Walmart and $14.99 at Target.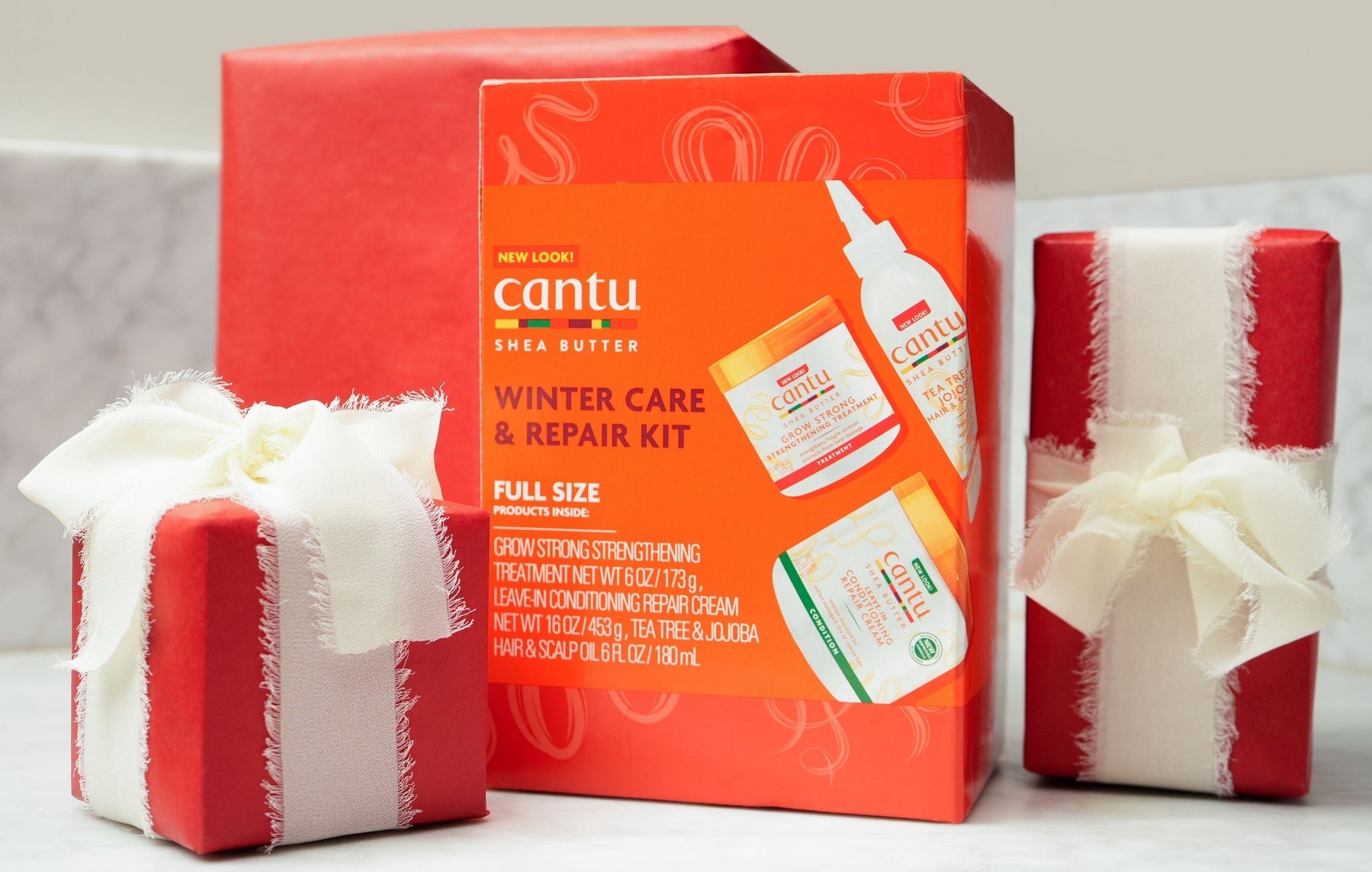 The suitable-for-all-hair-types Cantu Limited Edition Winter Care & Repair 3 PC Set, is the ultimate conditioning collection designed to strengthen your strands to fight winter dryness and damage from root to tip. Cantu Leave-In Conditioning Repair Cream mends end hair breakage and protects against split ends. This conditioning treatment intensely hydrates hair while helping to add manageability and shine with every application. Cantu Grow Strong Strengthening Treatment helps to strengthen and protect your hair.
Its unique blend helps protect against breakage before it starts while encouraging growth. Cantu Tea Tree and Jojoba Hair and Scalp Oil work great for relaxed, natural, texturized, colored, and permed hair. This unique blend moisturizes dry brittle hair, revealing stronger, healthier hair with a natural shine while conditioning and soothing the scalp. This wonderful set can be yours for $9.88 at Walmart and $9.99 at Target.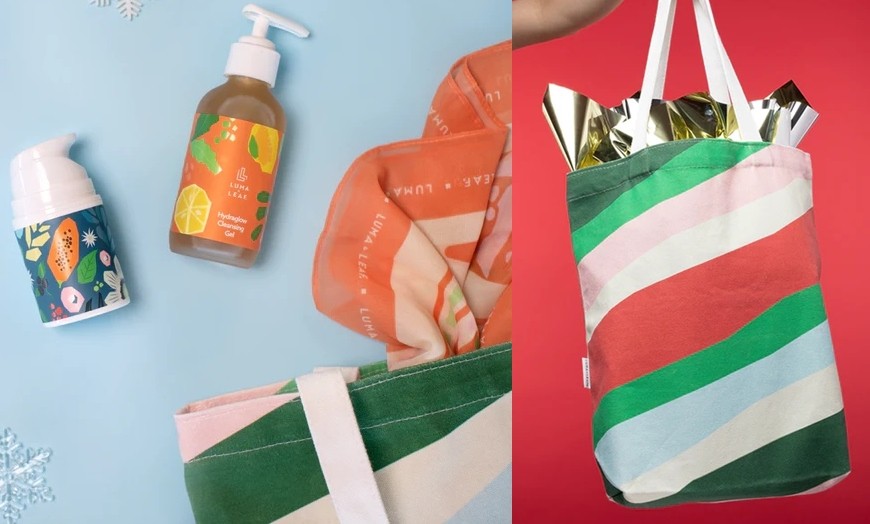 Last, but not least, on our holiday giftsets and advent calendars gift guide is the Merry & Bright Limited Edition Holiday Kit from Luma & Leaf. Keep your skin bright this holiday season with Luma & Leaf's bestselling Hydraglow Hyaluronic Acid + AHA Gel Cleanser, Fresh Lift Peptide + Hibiscus Moisturizer, and a Luma Holiday Tote and Multi-use Wrap. Have someone on your list who loves clean beauty products? These Luma & Leaf not only brighten tired and dull complexions, boost moisture retention to eliminate dryness and protect against diminished collagen production, but they also meet the clean beauty standards set by the EU, Canada, and trusted retailers. Get this must-have now for $45.00 at www.lumaandleaf.com.
Now that you've seen these holiday giftsets and advent calendars, the question is, what are you gifting this holiday season?