As we prepare for what we hope will not become the 2021 snowpocalypse, we can't help but think of the warm, tropical places we can't visit because of the pandemic. We're also thinking of how the frigid cold, dry winter air will affect our hair and how having sun-drenched hair with beachy waves sounds wonderful right now. Thanks to the latest launch from TO112, you can actually indulge in the fantasy of having beachy textured hair during the cold winter months. Say hello to the TO112 Sea Salt Serum, a hydrating, softening, volumizing hair serum that gives you true surfside, beachy hair waves, all year-round.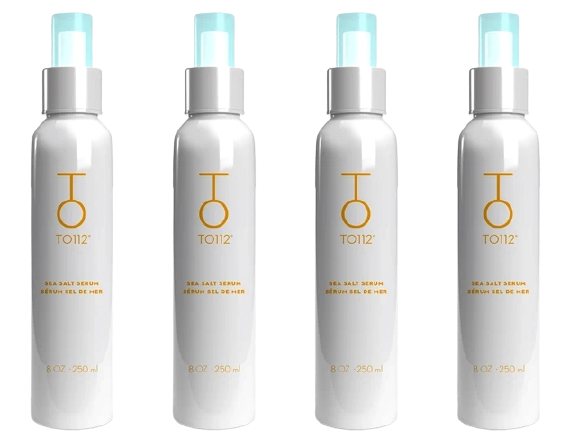 That's right, you can enjoy the look of beach waves, without having to be at the beach. The best part, you can obtain these beach waves without the overdrying of traditional salt sprays. This is sea salt spray reimagined in a serum formula. Thanks to ingredients like Tamanu, jojoba, and argan oils, and other botanicals, the TO112 Sea Salt Serum moisturizes and protects your hair to counterbalance the added texture provided by the sea salt. The result is sexy, casual texture, fresh from a day of beach and sun. No more worrying about wash day, as this serum can revive unwashed hair, giving you an extra day of style in between washes whether you're rocking braids, messy updos, or your natural curls. The TO112 Sea Salt Serum is also SLS and Sulfate-free, paraben-free, and cruelty-free.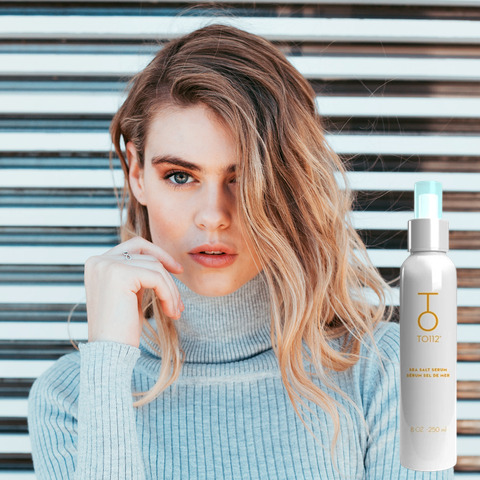 Here's the breakdown of the four major ingredients and how they benefit your hair:
Tamanu Oil:
– Smooths hair for manageability
– Lightweight hydrator
– Enhances hair's natural sheen
– Helps strands retain moisture
Argan Oil:
– High in antioxidants, essential fatty acids, and vitamins
– Hydrates and softens hair minimizing frizz
Jojoba Seed Oil:
– Strengthens hair
– Rich in nourishing vitamins and minerals
Sea Salt:
– Provides light hold and texture
You will love the Sea Salt Serum's smooth, sweet, and slightly citrusy scent (perfect for helping to imagine it's summertime). It also boasts an all-natural Tahitian gardenia fragrance, with the subtle warmth of vanilla. If you want to escape the dredge of winter hair dryness and embrace the beachy waves of summer, head on over to www.to112.com and grab a bottle or two for $36.00.