Hello fellow tea lovers, we hope you guys kept warm with a mug or two of one of our delicious hot toddy recipes. We continue celebrating Hot Tea Month with some non-alcoholic tea options. If you haven't heard, we're in for a bit of snow off and on for the next 2 1/2 weeks, nothing too major, but just enough to break out a few cups of tea to warm you up. If you don't have any tea at home, we recommend you picking up teas from two of our favorite tea brands, Teavana, and Taylors of Harrogate.
TEAVANA OPRAH CHAI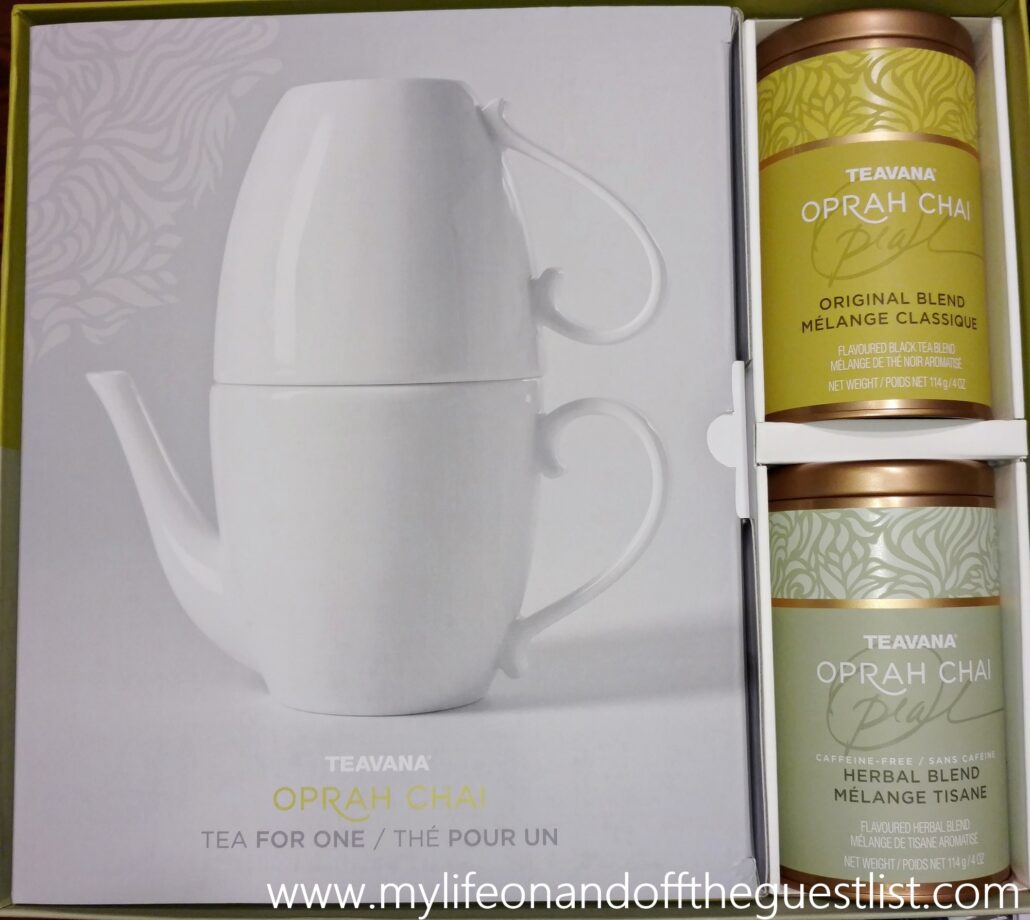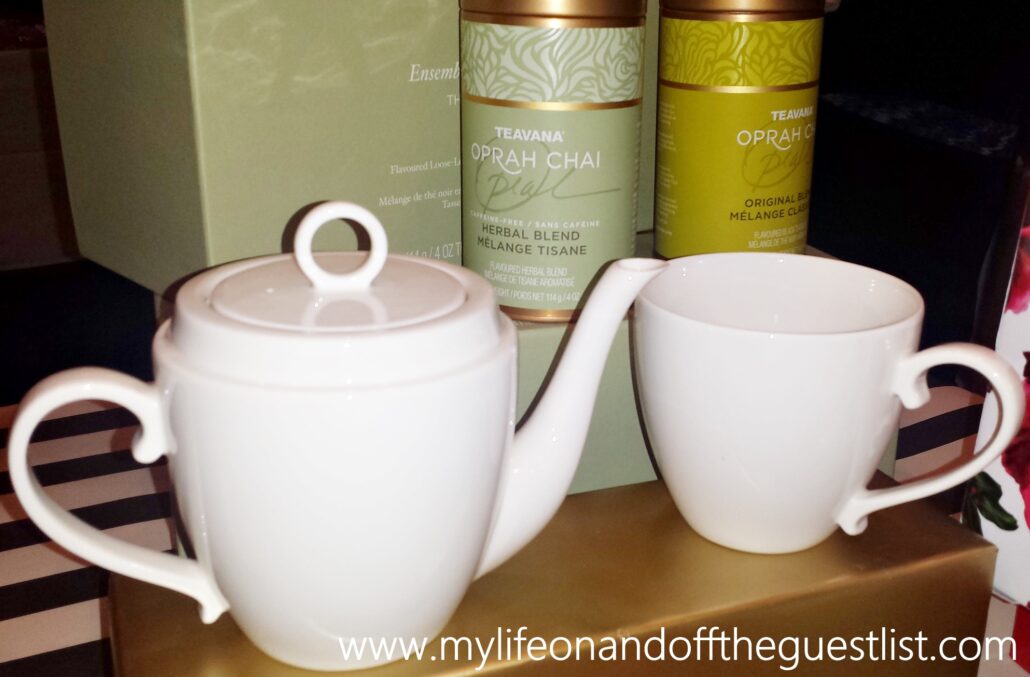 The above set is actually a holiday set we're still enjoying and sadly its no longer available, but you can snag the equally wonderful Teavana Oprah Chai Tea Ritual Set (pictured below), a five piece set that comes with Oprah Chai Tea in a Tea Tin, a 32 oz Perfectea Maker, and two double wall glass mugs (we especially love these mugs because we don't burn our hands like ceramic mugs do).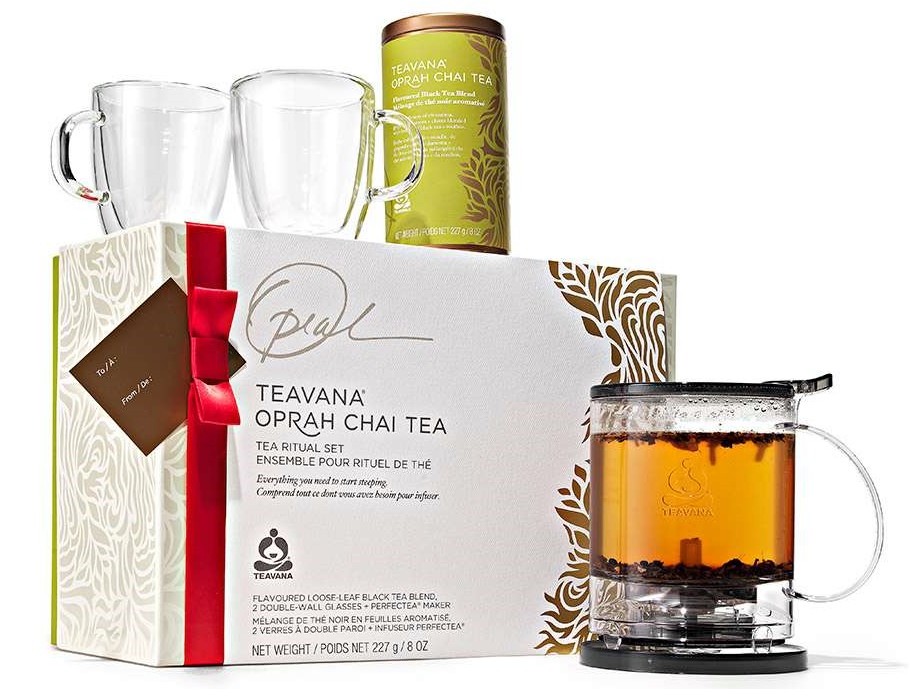 Aside from its amazing taste, your purchase of the Teavana Oprah Chai Tea Ritual Set, a $4.00 donation will be made to the Oprah Winfrey Leadership Academy Foundation to support educational opportunities for young people, including Girls Inc., National CARES Mentoring Movement, Pathways to College and U.S. Dream Academy. This is a tea with a great purpose. not only does it warm your body, it warms your heart as well. We've probably stated this before but our favorite tea is chai, we love the combination of these Indian tea leaves, milk, sugar, and blended spices including cinnamon, ginger, cardamon, and cloves. To us, it is the perfect combination of creamy, sweet and spicy. Grab the Teavana Oprah Chai Tea Ritual Set on sale now for $44.98 from www.teavana.com.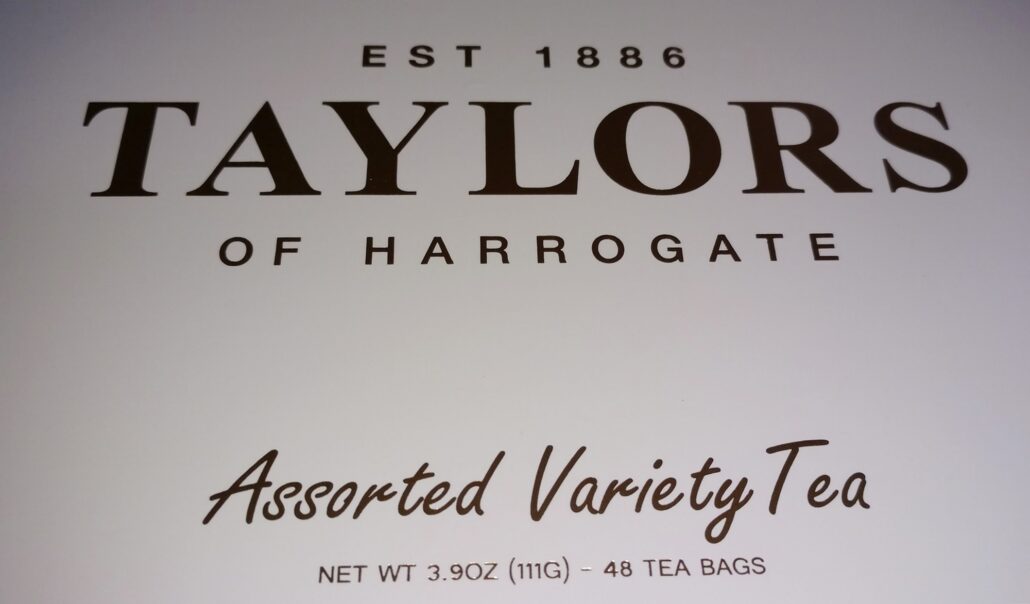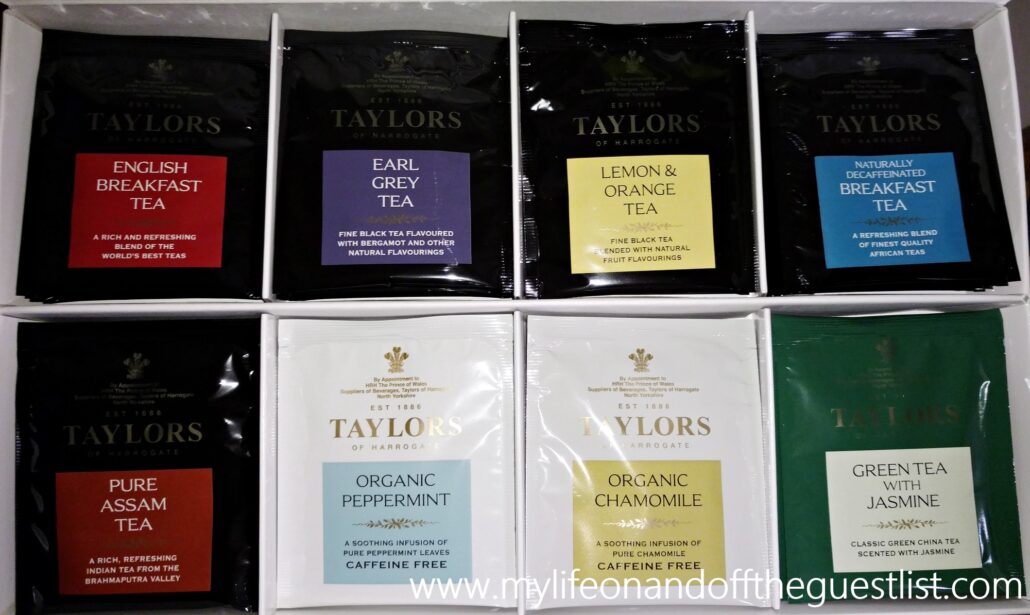 When you have a legacy of tea that spans 130 years, chances are you know your teas and trust us when we say Taylors of Harrogate knows all there is to know about tea. From black and green teas to flavored and herbal teas, Taylors' collection of tea offerings has something for every tea lover. Taylors prides themselves in harvesting unparalleled quality and flavor for their teas, so they are put through the most stringent testing to make sure nothing sub-par makes it into their production. With fans that include the British Royal Family, you know you're getting the best.
Today we're highlighting the Taylors of Harrogate Variety Tea Pack, which boasts a 48-count of the following eight tea flavors including, English Breakfast, Earl Grey, Decaffeinated Breakfast, Lemon & Orange, Pure Assam, Green Tea with Jasmine, Organic Peppermint, and Organic Chamomile. Not only is tea delicious and healthier for you, imagine all the hot toddy varieties you will enjoy with this variety pack. We're really excited to try the Assam Tea, a rich, strong and full-bodied black tea with malty notes that is best served with milk. Of course, we still love the old favorites we grew up on such as English Breakfast and Earl Grey; thanks to Taylors of Harrogate, you can indulge in classic tea flavors and discover a few new ones. Visit Brands of Britain to purchase a tea or two and to learn more about Taylors of Harrogate teas.
Now that we've introduced you to Teavana, and Taylors of Harrogate, will you be adding more tea to your daily routine? What teas are you enjoying during Hot tea Month? Share your thoughts in our comments section.