It's time once again to celebrate the Feast of St. Patrick, the day that honors Saint Patrick, the patron saint of Ireland, the arrival of Christianity in Ireland, and celebrates Irish heritage and culture. Along with a parade, celebratory festivities include the wearing of the color green and drinking green St. Patrick's Day cocktails. Today we concentrate on the latter with some delicious green-hued libations.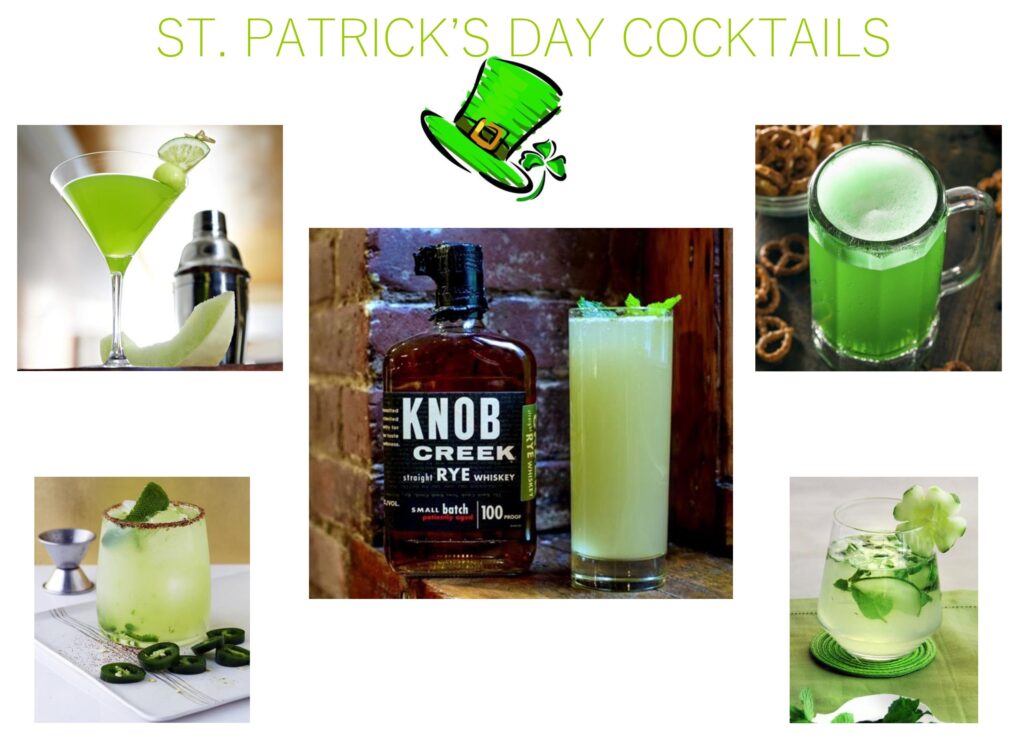 Whether you're staying home to create and enjoy these recipes on your own, or you're participating in a bar crawl and a bartender will be making these for you, prepare to indulge in great drinks from Sauza Tequila, Midori Melon Liqueur, Skinnygirl Cocktails, and Knob Creek Rye Whiskey. Ready to indulge? Here goes:
Shamrock Sipper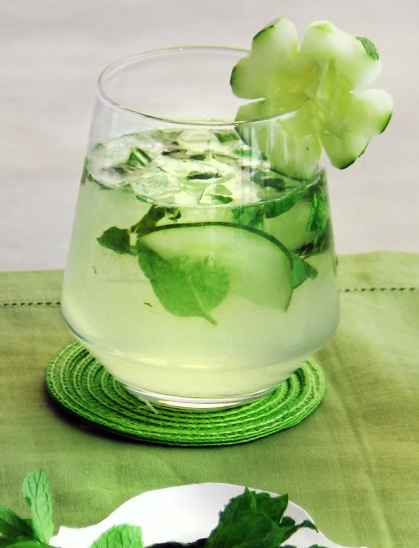 2 parts Skinnygirl Cucumber Vodka
½ part fresh lime juice
Club soda
Muddled mint leaves
Shamrock-shaped cucumber slice for garnish
Shake all ingredients except club soda with ice and pour into a glass. Top with club soda. Garnish with a shamrock-shaped cucumber slice.
Sauza Midori Margarita (Serves 8)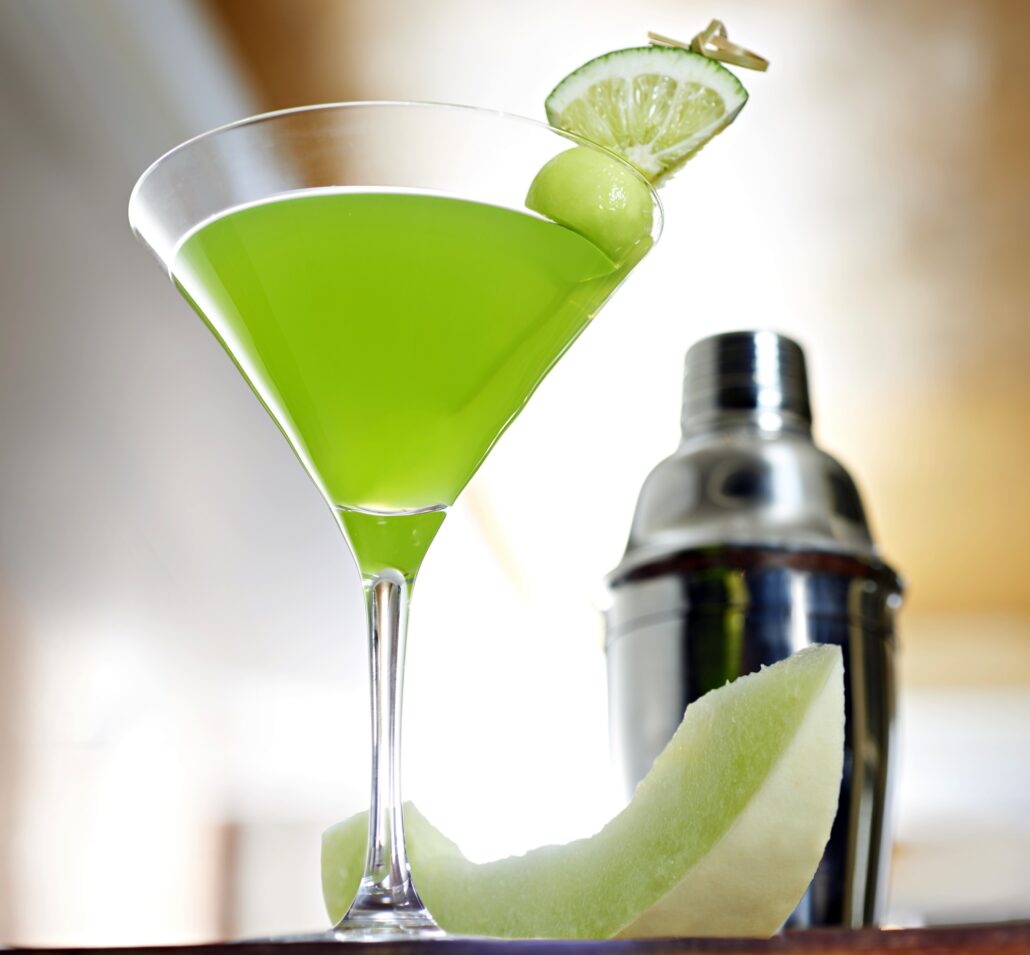 1 ½ cups Sauza Signature Blue Silver 100% Agave Tequila
2 cups Midori
2 cups fresh lemon sour
1 cup fresh lime juice
Lime wedges for garnish
Melon balls for garnish
Combine all ingredients in a pitcher and stir. Place in the refrigerator to chill. Pour into martini glasses. Garnish with a skewered lime wedge and melon ball.
Luck of the Irish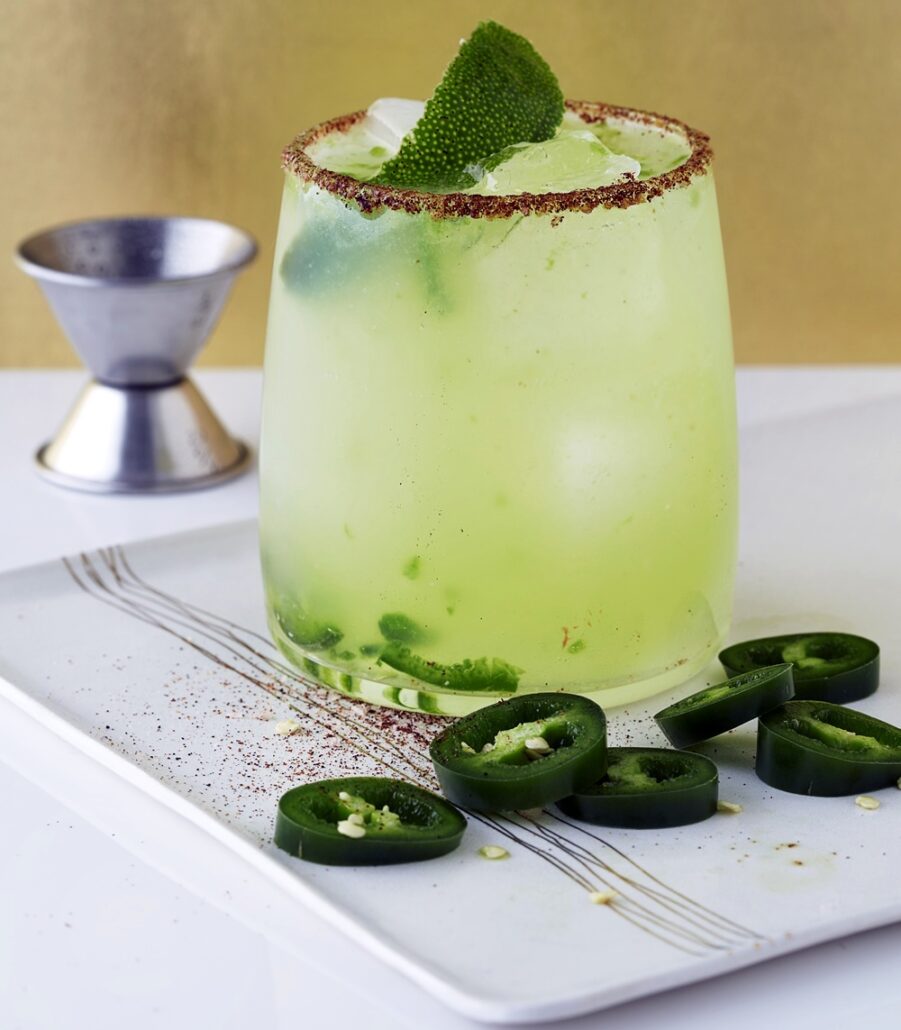 2 ¼ slices jalapeño chile, seeds removed (use more slices if you like it spicy)
3 parts Skinnygirl Margarita
Chili powder or Mexican chili seasoning mixed with coarse salt
Lime peel for garnish
Muddle the jalapeño slices in the bottom of a cocktail shaker. Pour Skinnygirl® Margarita over the jalapeños. Add ice and shake well. Rim a rocks glass with the chili powder mixture and pour in the margarita. Garnish with a lime peel.
Midori and Ale

1 part Midori Melon Liqueur
1 bottle Light Beer
Combine Midori and light beer in a tall glass. Stir and enjoy!
Knob Creek Mint Ginger Old Fashioned (Created by Celebrity Chef Michael Symon)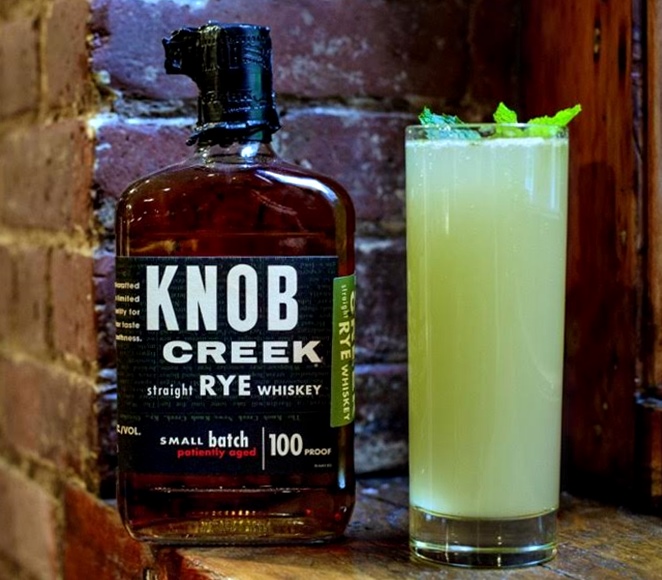 1 ½ Parts Knob Creek Rye Whiskey
Ginger Beer
½ Part Lemon Juice
¼ Part Green Chartreuse
6-8 Mint Leaves
Combine all ingredients (except ginger beer) in a bar tin with ice and shake well. Strain into a chilled Collins glass, top off with ginger beer and garnish with a single mint leaf.
Are you loving these green cocktails? Any favorites among this bunch? We plan on sharing more St. Patrick's Day cocktails as the day gets closer, so keep an eye out for more.