In case you didn't know, Tuesday, June 14th was World Cucumber Day, a day to honor the refreshing and delightful fruit (yes, although it is used as a culinary vegetable, the cucumber, like a tomato, is a fruit)! To kick off the summer season, and celebrate its flagship holiday, Hendrick's Gin celebrated with a two-day Carnivale event celebrating the cucumber, and the warm weather season called, the Hendrick's Gin Cucumber Festival of Wonder!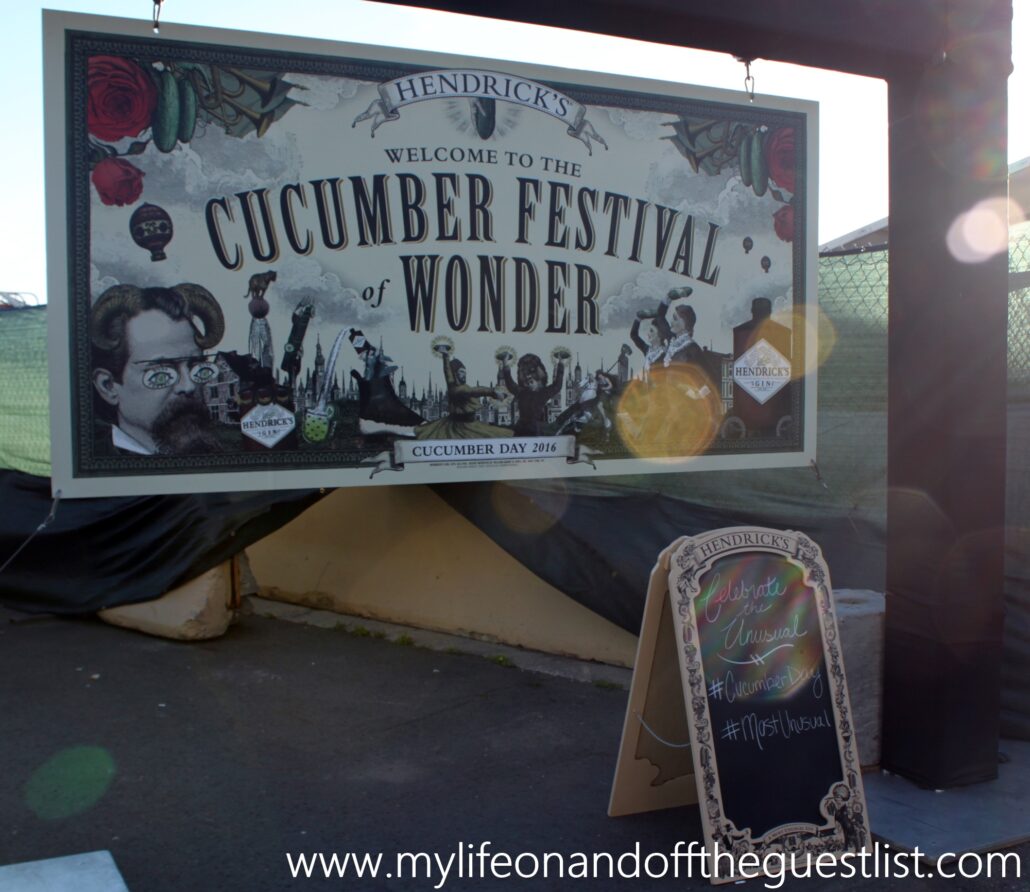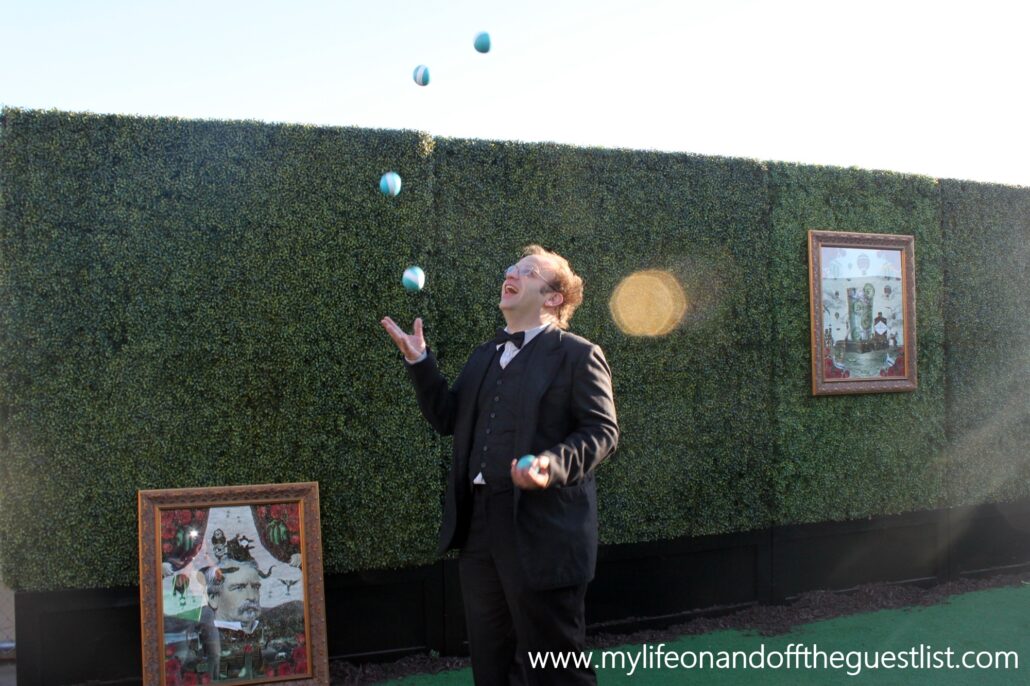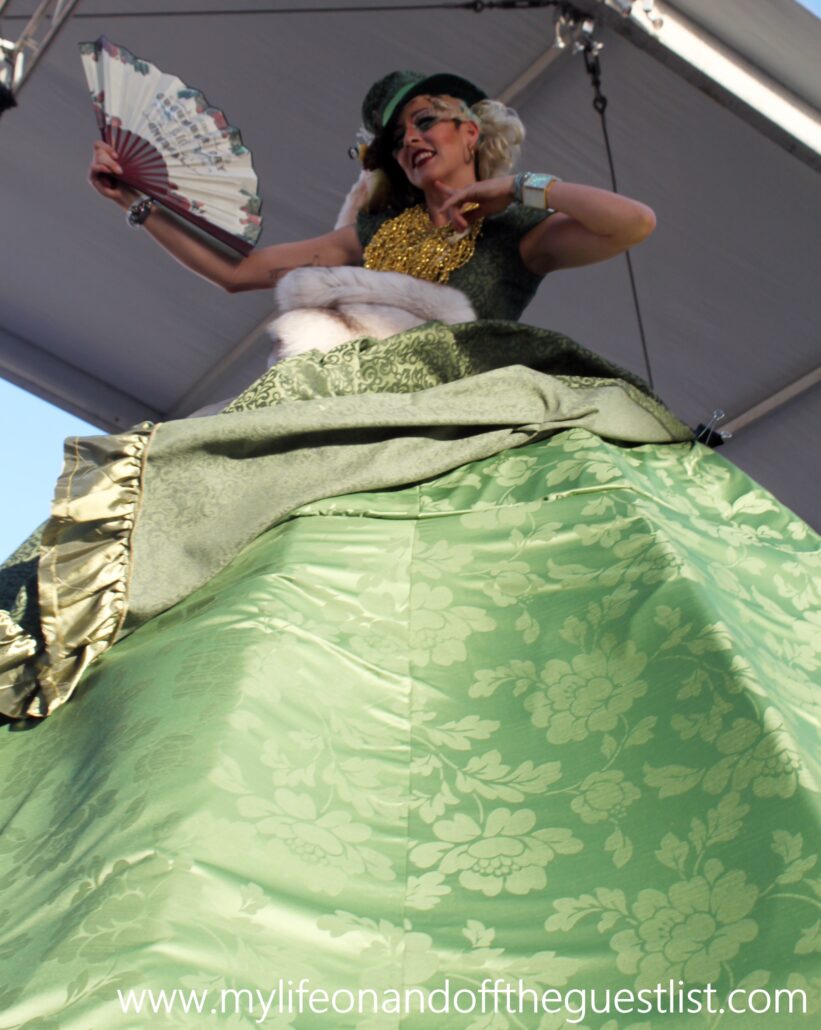 The unusual yet epic Hendrick's Gin Cucumber Festival of Wonder event included delicious Hendrick's and cucumber tipples (cocktails), cucumber-centric bites from celebrity chef Harold Dieterle (which of course didn't last very long), an exciting Penny farthing cycling concourse which entertained with multiple races, interactive carnivalesque games and attractions that awarded tickets to redeem prizes, the world's tallest Gin bar, roaming cocktail contraptions, musical performances, and a magical Flying Cucumber Airship soaring above the event.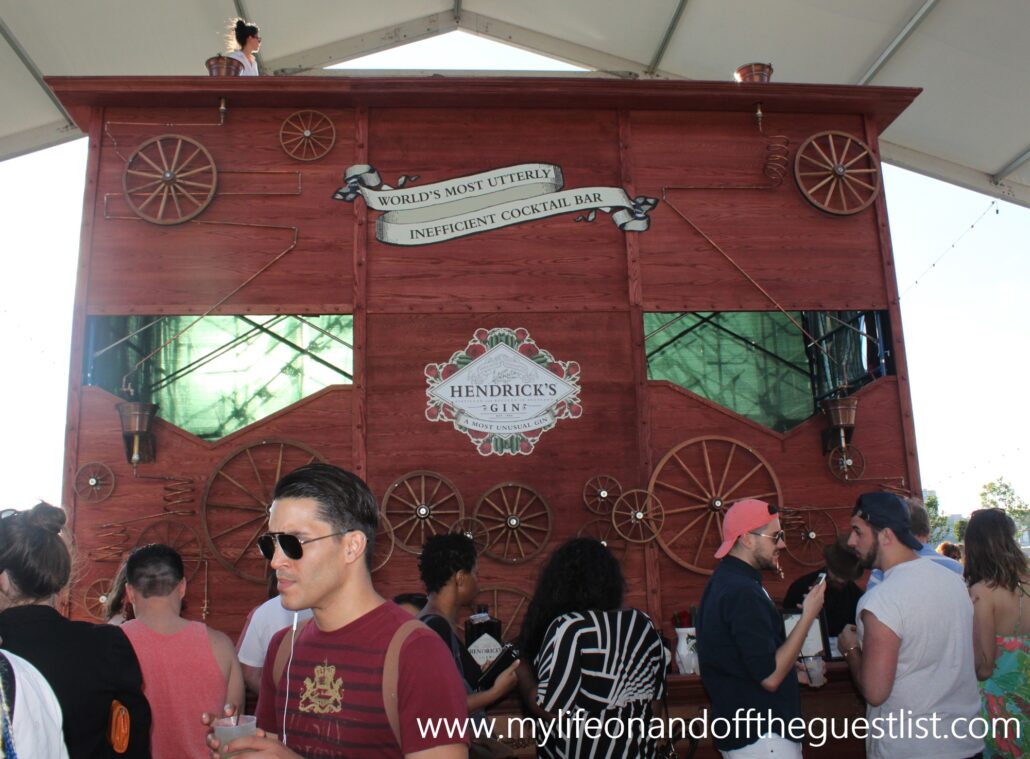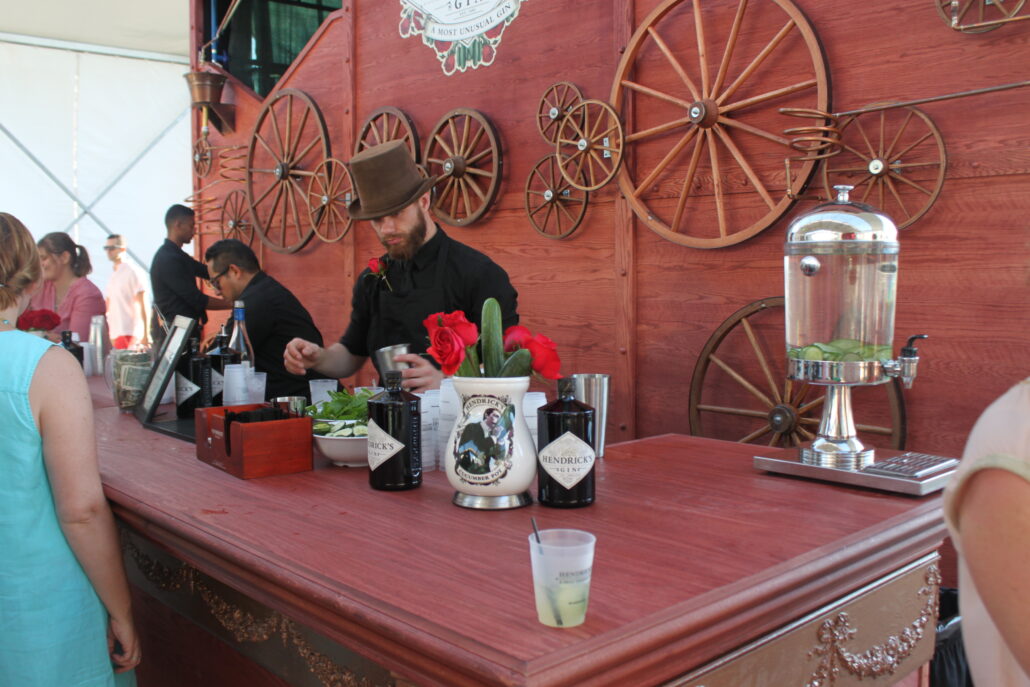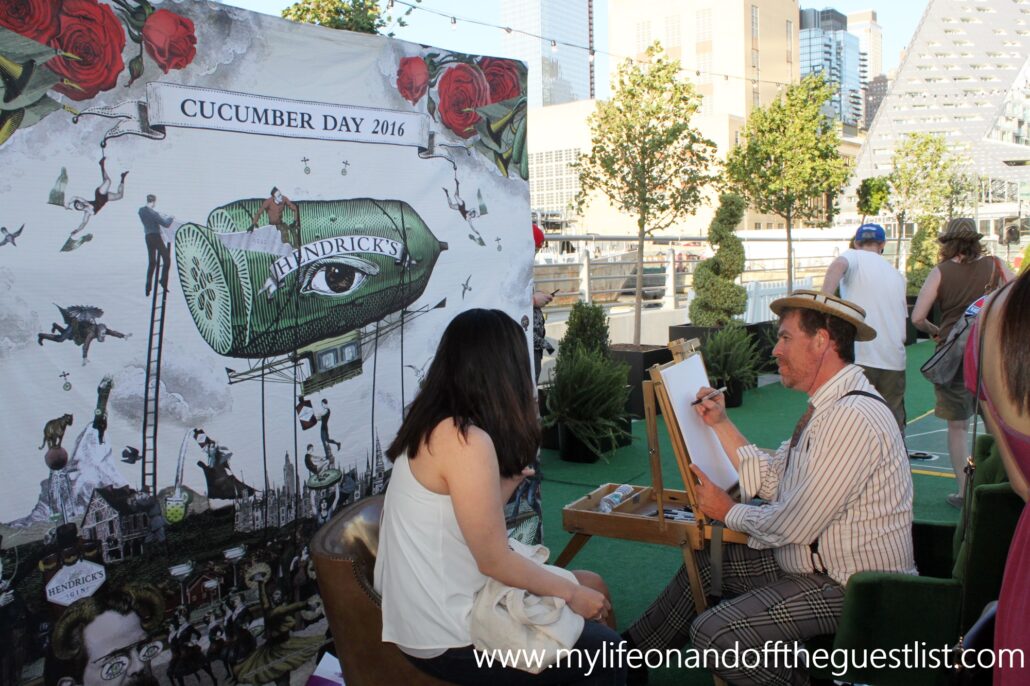 The modern crowd was enthralled by the old time lawn games, which included Shuffle Board, Bocce, Ladders, and Cornhole. All of which promised the coveted green Hendrick's Gin Cucumber Festival of Wonder tickets (also known as Cucumber Day currency) which awarded such prices as playing cards, hip flask, hand fan, tea cup and saucer, leather wallet, umbrellas, luggage tags and much more.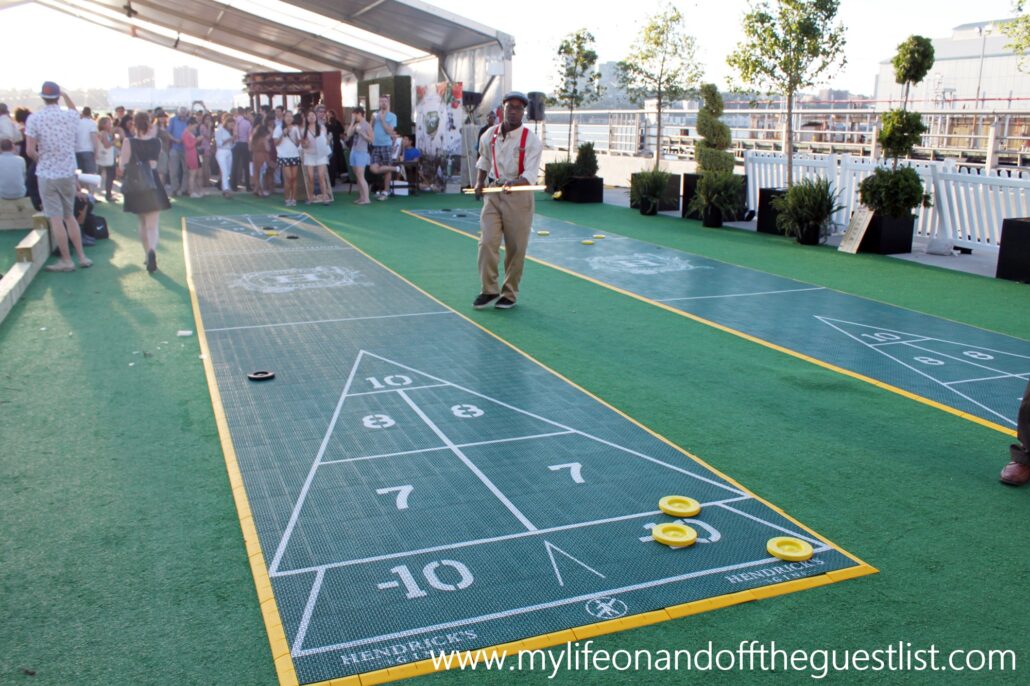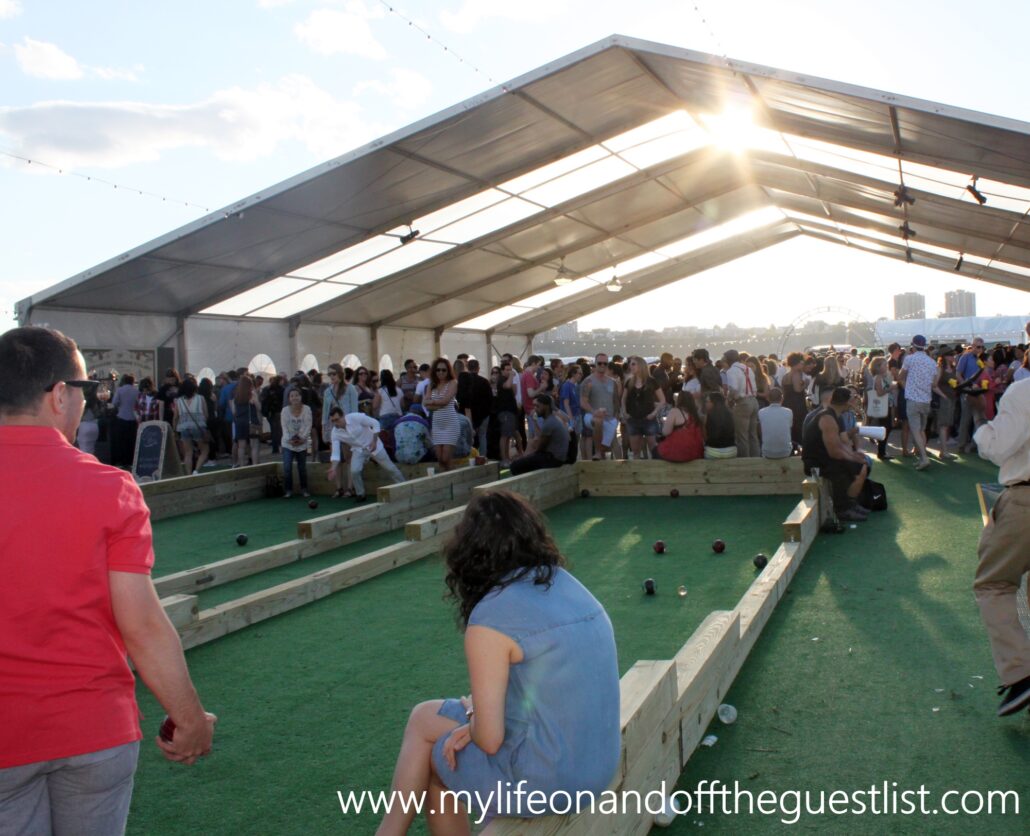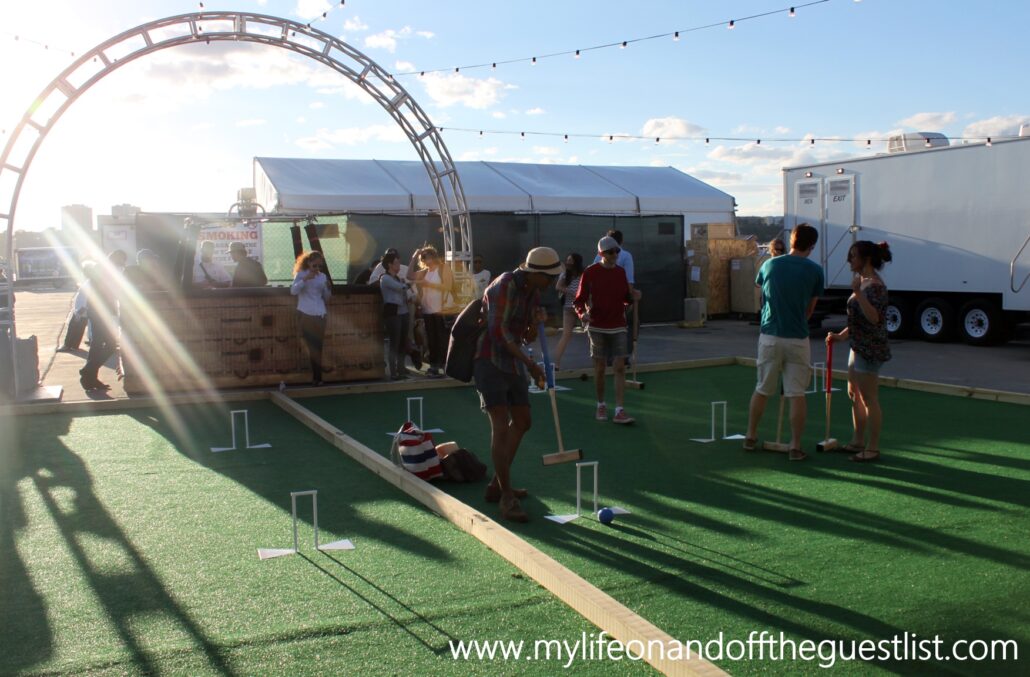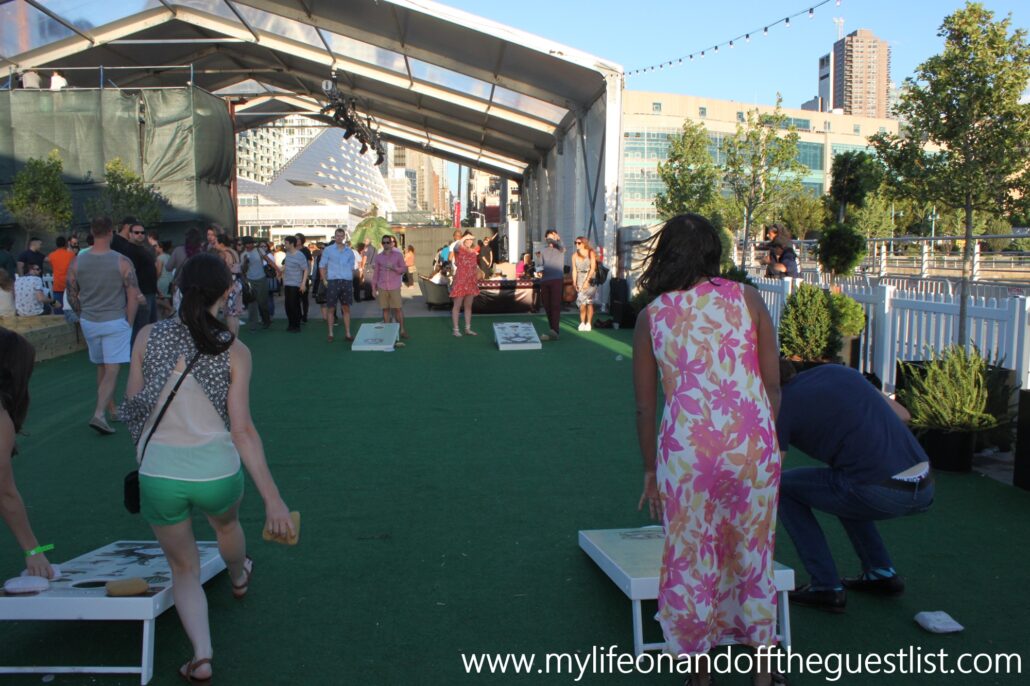 We found we were very skillful at Shuffle Board, easily beating a team of two. We need more time to fine tune our Bocce ball skills but we really enjoyed the game, but when it comes to Cornhole, our time was best spent at one of the festival bars enjoying a cocktail or two.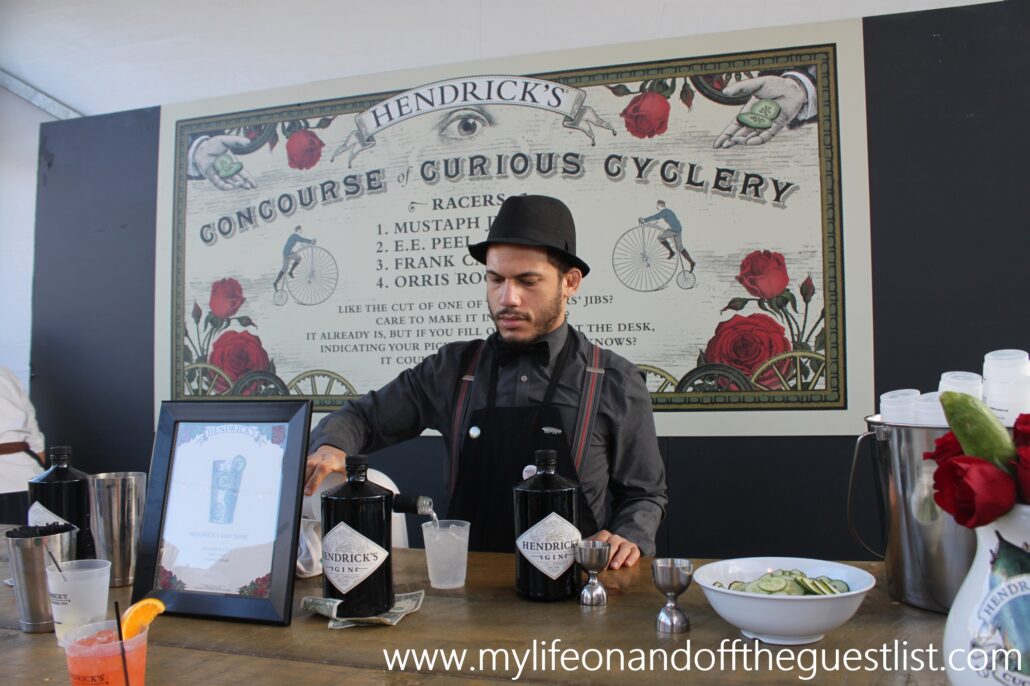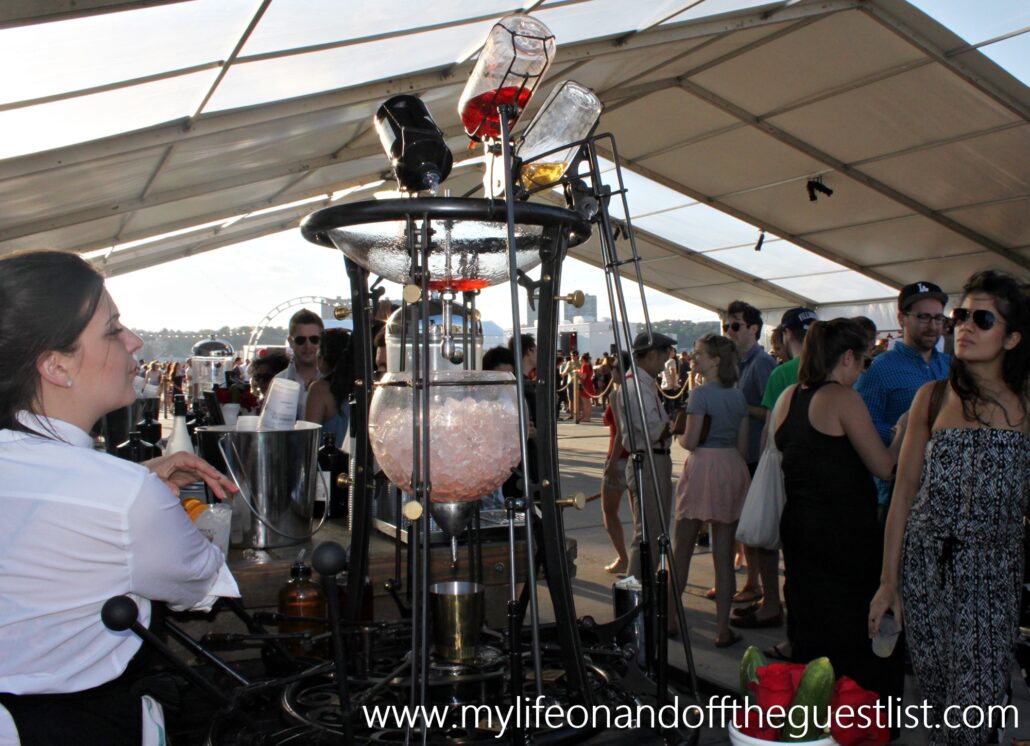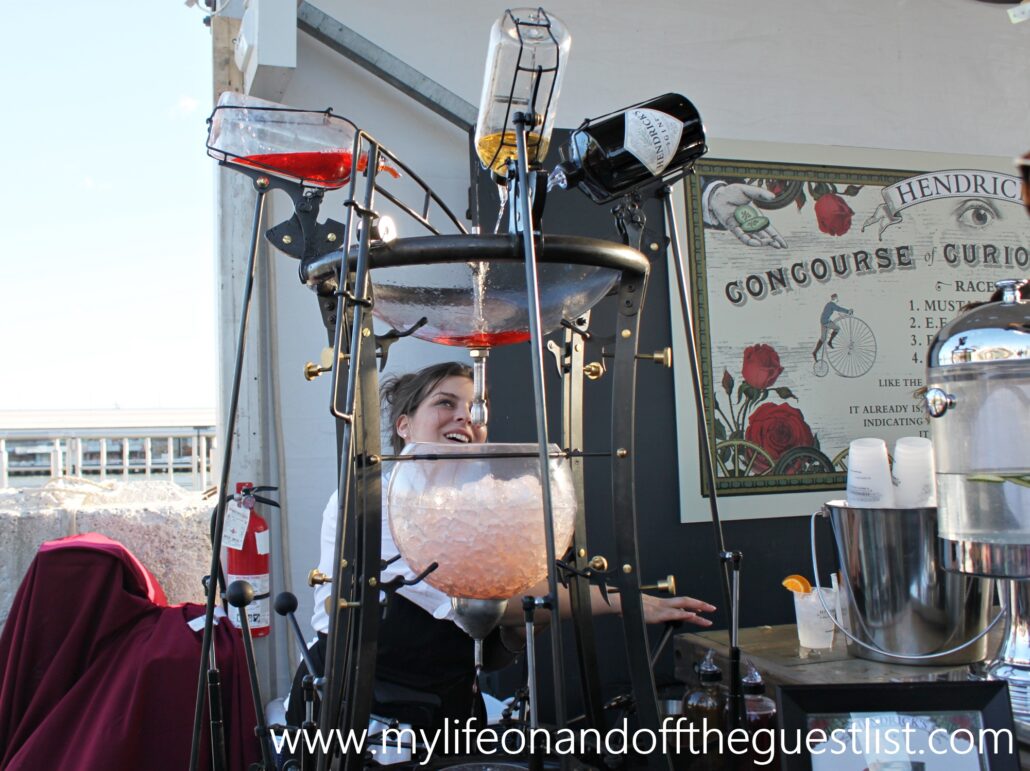 Of course, the six delicious featured cocktails at the Hendrick's Gin Cucumber Festival of Wonder, which included the Hendrick's & Tonic, Cucumber Basil Smash, Snow Meiser's Cooler, Unusual Negroni, Melondious Melonade, and Pell Mell Punch, were the highlight of the event, with the penny farthing races a close second.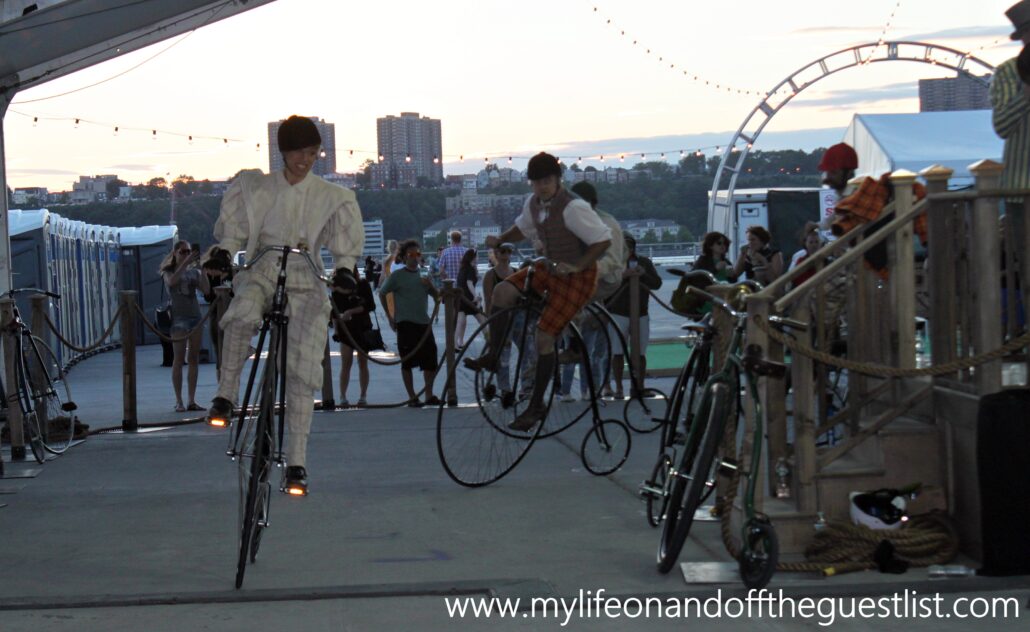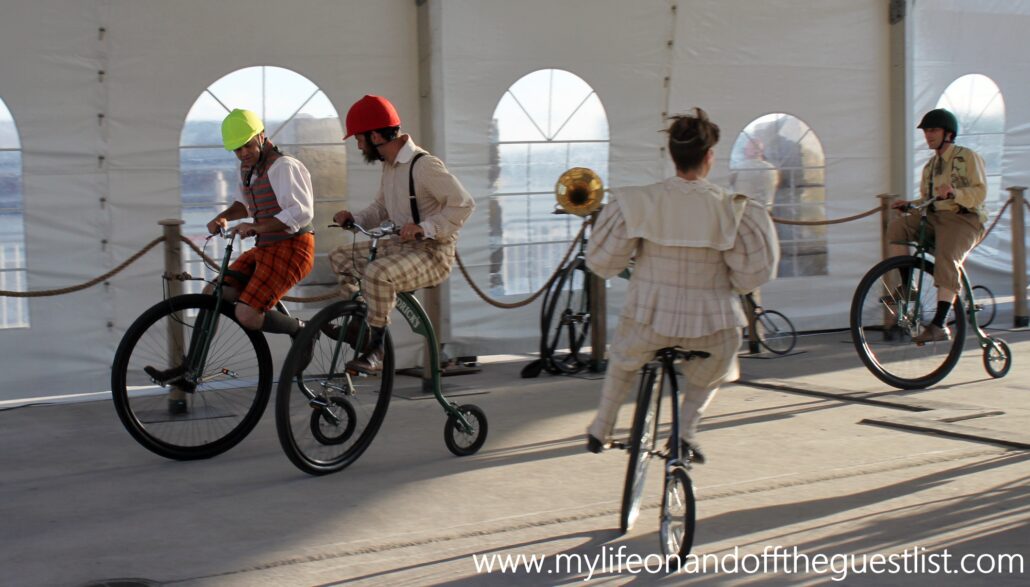 However, we did earn enough Cucumber Day currency to obtain a few decks of Hendrick's Gin playing cards and a chic, vintage-inspired teacup set. This is how we celebrated the season and World Cucumber Day. How did you enjoy World Cucumber Day? Did you attend the Hendrick's Gin Cucumber Festival of Wonder?