Whether you like it shaken, stirred, dirty, or dry, there's no denying the delicious star power of a Martini. We had the pleasure of attending a few fabulous elit Vodka events to celebrate the upcoming World Martini Day aka National Martini Day. Renown mixologists were on hand at the Penthouse at Marmara Park Ave in New York, taken over by elit vodka for the entire month to celebrate martinis, to wow us with some of the most delicious martinis we've tasted. We were lucky enough to attend the launch event on June 1st, and the event to celebrate National Best Friend's Day on June 8th. With one of our besties in tow, we enjoyed a night filled with a wonderful variety of martinis.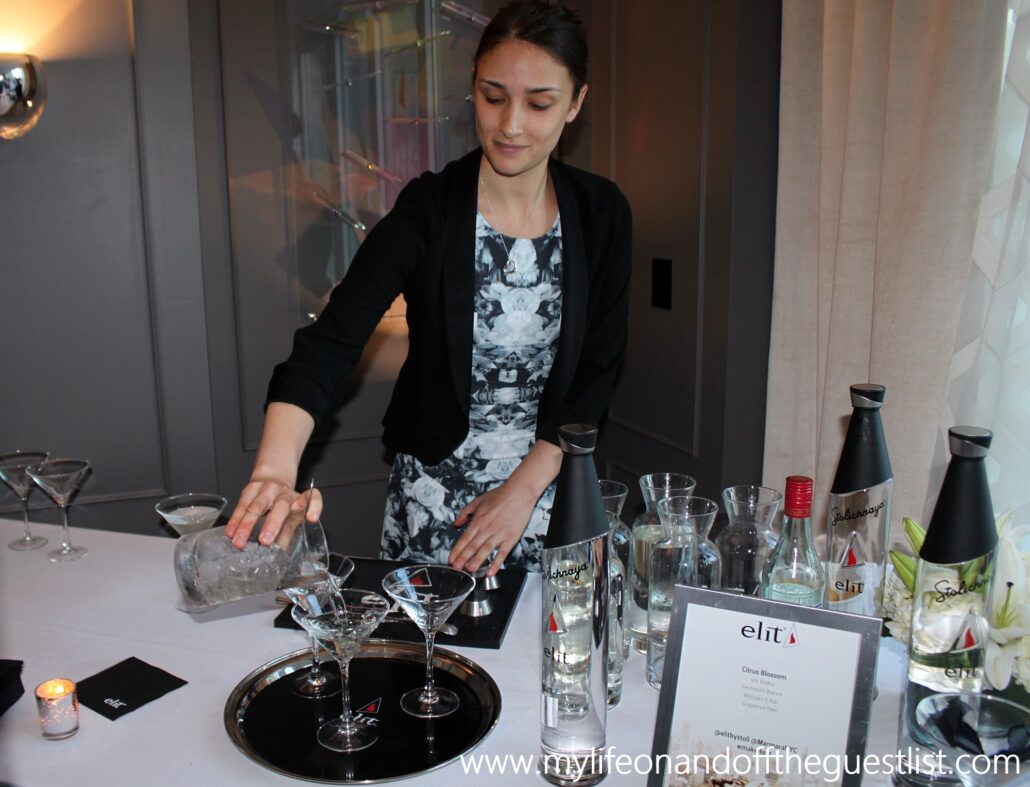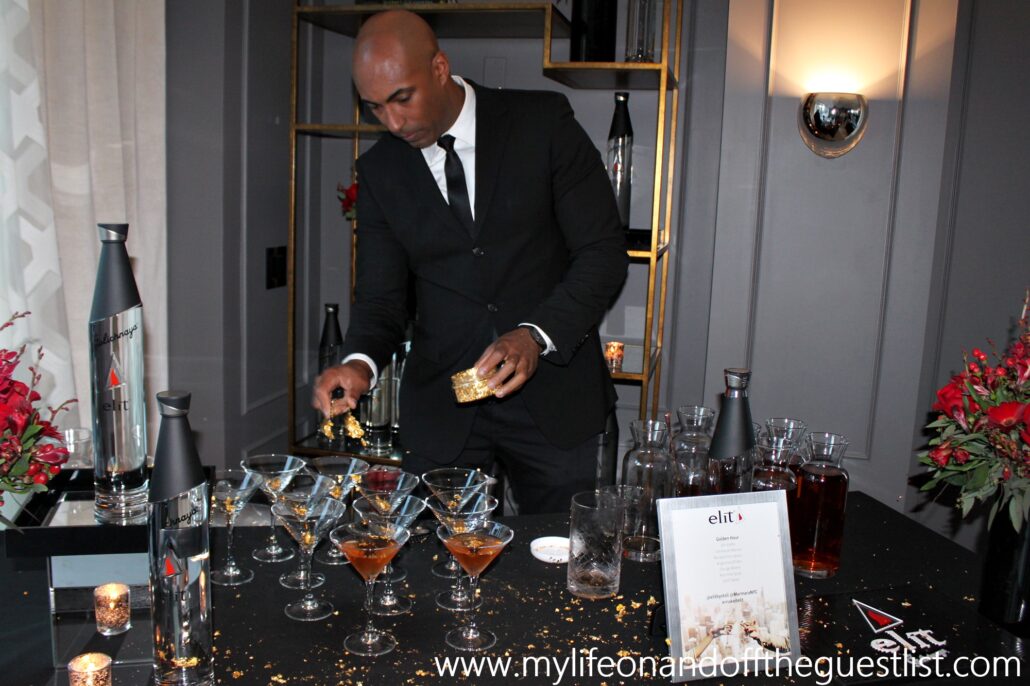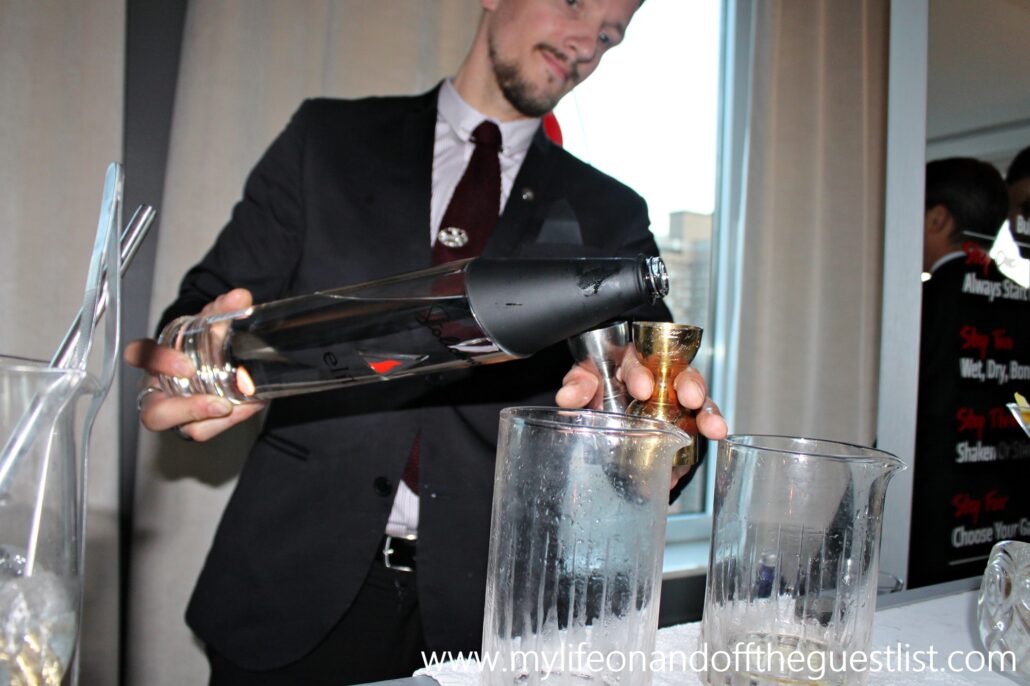 elit vodka is Stoli's luxury, triple-distilled vodka made from grains harvested from a farm in Tambov, Russia. As a grain vodka, elit vodka produces fewer impurities during the fermentation process. Although grain vodka doesn't need as much distillation, elit is still distilled four times, resulting in a vodka that is crisp, purer, smoother on the palate, and a delicious base for some very delicious cocktails.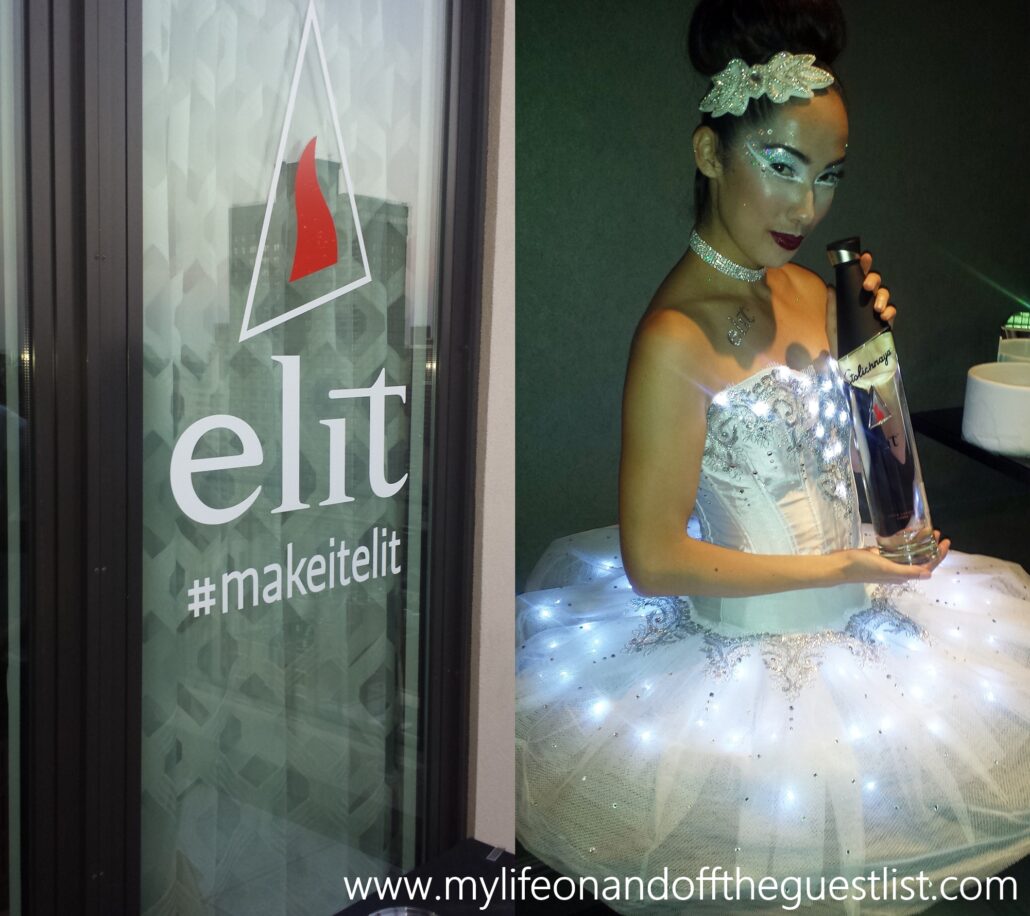 Are you ready to dive into some of the smoothest and most delicious martinis you've ever had? Keep scrolling to indulge in one of four elit vodka martini recipes we enjoyed at the event, including Spring Thyme, Cloud 18, LED Martini, and La Signora.
Spring Thyme Created by Anthony Bohlinger (Maison Premier, Seamstress NYC)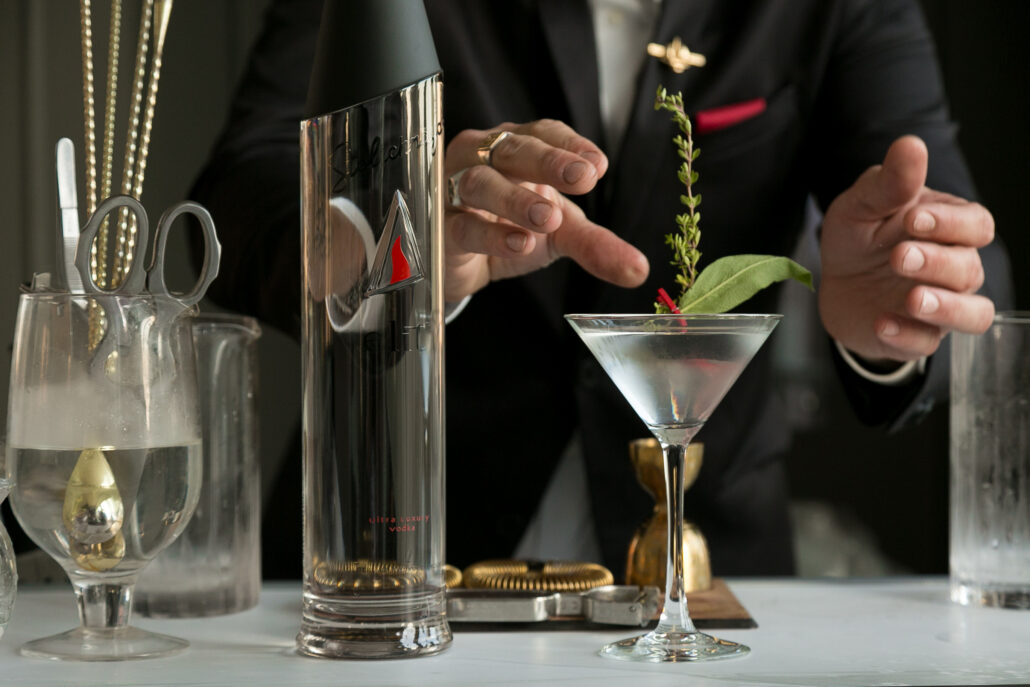 2 oz. elit Vodka.75 oz Sage Infused Dolin Dry Vermouth*
.75 oz Sage Infused Dolin Dry Vermouth*
2 dashes of celery bitters
*add 40 sage leaves and 6 thyme sprigs in a bottle for 2 hours then strain out.
In a mixing glass add all ingredients and stir for 30 seconds. Strain into a chilled martini glass. Garnish with a small sprig of thyme and sage attached to a mini clothespin. Express oils from a small piece of lemon over cocktail and discard.
Cloud 18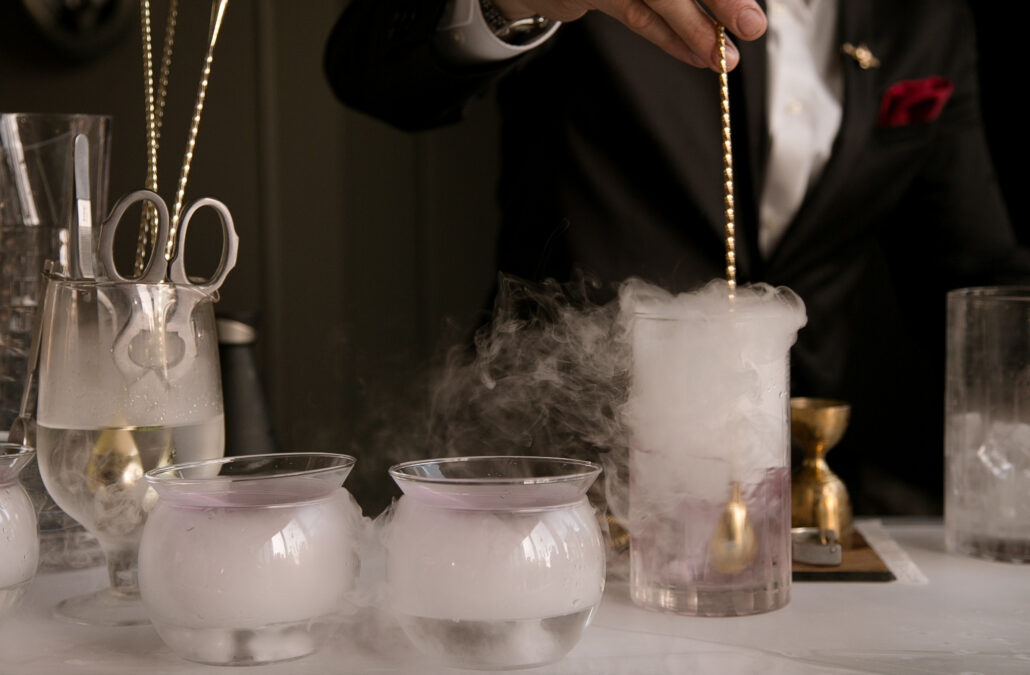 Created by Anthony Bohlinger (Maison Premier, Seamstress NYC)
1.5 elit Vodka
.5 Superior Vermouth (blend of noilly prat and Dolin dry)
.25 creme de violet
2 dashes lavender bitters
4 dashes Germain-Robin Absinthe Blanche
Place all ingredients in a mixing glass and stir with ice. In a martini chiller glass, place three pieces of culinary dry ice into the bowl section of the glass and add 2 oz of warm water, and give it a quick stir. Top with the martini glass and pour in the cocktail from the mixing glass. Garnish with a sprig of fresh lavender and express a lemon zest over top.
LED Martini Created by Rael Petit, The Roxy Hotel & Lot 45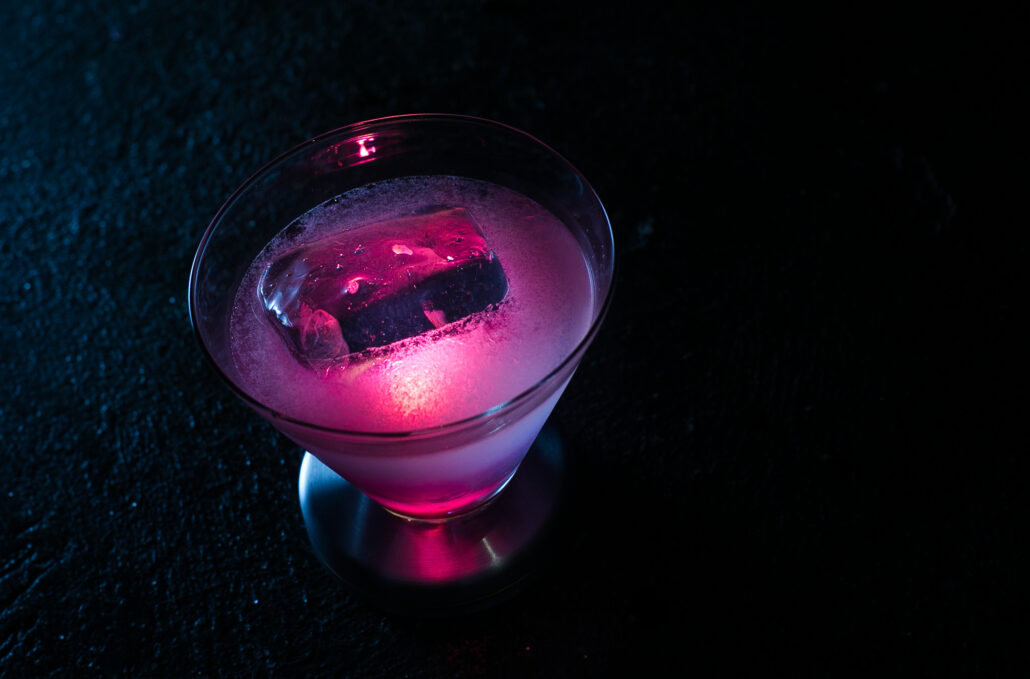 1.5 oz elit Vodka
.5 oz Banana Liqueur
.75 oz Lemon Juice
.25 oz Simple Syrup
6 dashes of pea flower
3 dashes of hibiscus
The LED Martini was inspired by the burgeoning trend of technology and lifestyle becoming one (see: Claire Danes' dress at the 2016 Met Gala and elit vodka's own ballerina shown above). With just a few drops of concentrated floral leaves and the light from an LED bulb, the drink transforms from a clear cocktail to an illuminated and colorful concoction. Shake all ingredients and pour into a martini glass over ice. Add six dashes of pea flower and three dashes of hibiscus and watch the color change. Created in honor of World Martini Day and available all month long at Lot 45 in Bushwick.
La Signora Created by Nola Woodall (Sweetwater Social)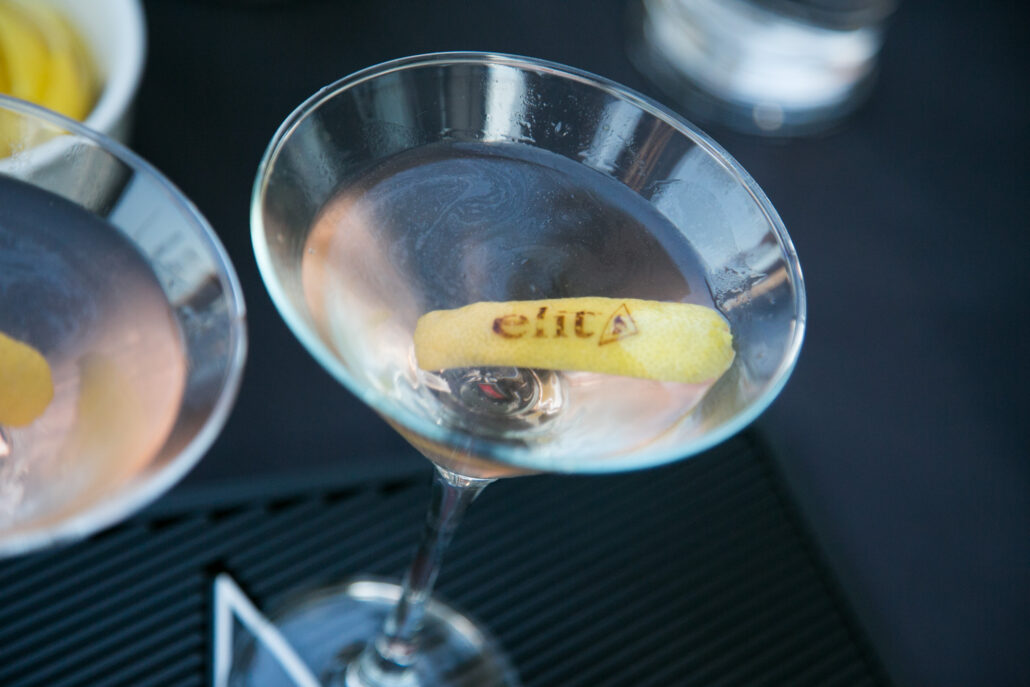 2oz elit Vodka
.75 Chareau Aloe liqueur
.25 Lustau Amontillado Sherry
2 dashes Peychaud's bitters
Serve: Up
Garnish: Lemon peel
La Signora is a lighter style martini with several layers of flavor and a long finish. The aloe liqueur has replaced the vermouth in this cocktail and the Amontillado serves to balance the sweetness in the cocktail while adding another layer to the palate.
Will you be raising an elit glass or two for World Martini Day? What's your favorite elit vodka martini recipe?