We can personally attest to an increase in wine intake during this pandemic; we're not surprised since we're all stressed out and bored with the drastic change to our lives. Of course, surviving through this devastating pandemic means taking care of yourself. Remember while you're tossing back those cocktails and glasses of wine, it is essential to stay properly hydrated. While drinking water is good for you, it is vital to also boost your immune system to help your body fight the coronavirus. One way we're staying hydrated and boosting our immune system is by enjoying the delicious H2rOse Rose Water beverages.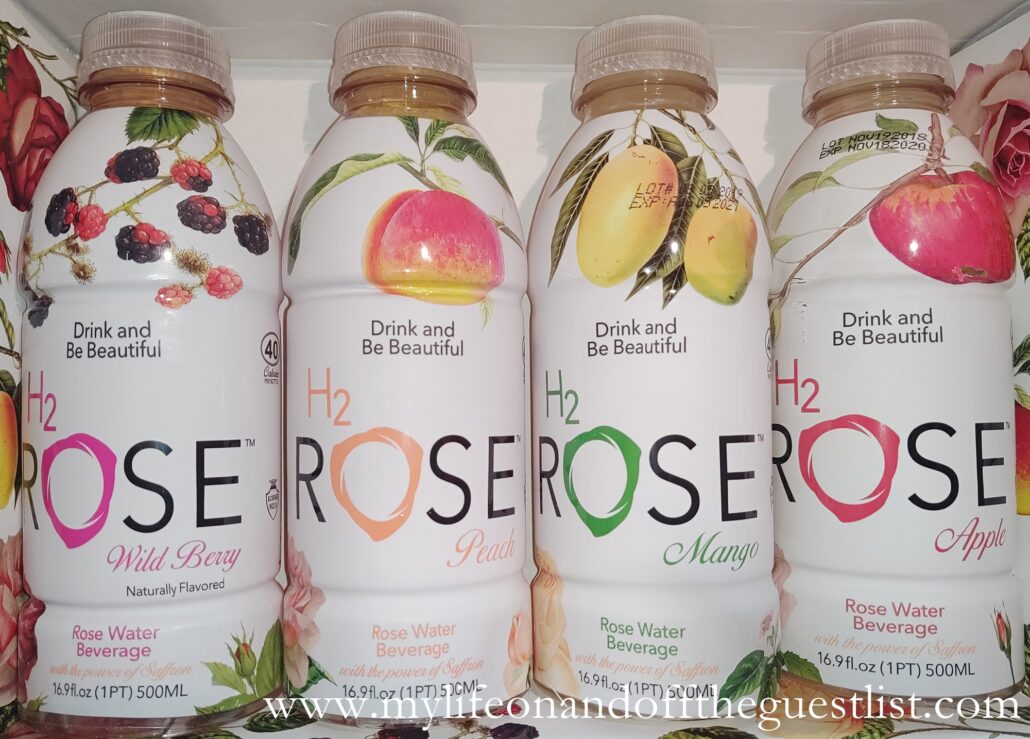 H2rOse Rose Water beverages is a specialty beverage uniquely made of rose water, saffron, and other natural ingredients. Are you already familiar with the amazing benefits of rose water? Rose water's many benefits include improving skin appearance, reducing stress and anxiety, and promoting better sleep; it also enhances your mood, plus it not only tastes good but smells good too! You may know Saffron as a taste enhancement in food; did you know it helps to ease digestion and curbs your appetite? A definite plus if you find yourself barreling through your groceries. The combination of both of these distinct ingredients and the refreshing taste of H2rOse Rose Water beverages provides you with a delicious beverage that allows you to reap the benefits of beauty and health from within.
Other benefits include helping to reduce bloating and menstrual cramps, promotes better sleep, is a strong natural antioxidant, and reduces inflammation.
H2rOse Rose Water is available in four delicious flavors: Mango, Peach, Apple, and Wild Berry. The 16.9 fl oz / 500ml beverages boast 40 calories, 10g of sugar per bottle, and is sweetened with 100% organic evaporated cane sugar. The rose water and saffron beverages are vegan, kosher, and are non-GMO. They are available in single flavor 4-packs for $18.00, 12-packs for $28.00, and multi-flavor 12-pack for $30.00 on www.drinkh2rose.com.
H2rOse donates a portion of its annual proceeds to the National Breast Cancer Foundation, AIDS Healthcare Foundation, Autism Spectrum Disorder Foundation, and the ALS Association.