As we've stated before, summer is the season of Rum, and August is when we honor the distilled alcohol made from sugarcane or molasses. August is National Rum Month, and Wednesday, August 16th is National Rum Day. What better way to celebrate than to taste the authentic spirit of the island of St. Croix with Cruzan Rum cocktails.

We recently highlighted their newest rum, Tropical Fruit Rum, to ring in Rum month, and wanted to share some more for National Rum Day. You will find four delicious cocktail recipes from some very talented mixologists from Austin, Chicago, Miami, and Atlanta.
Cruzan Aloe Can You Go (Serves 4-6)
Recipe by Justin Lavenue, Austin, TX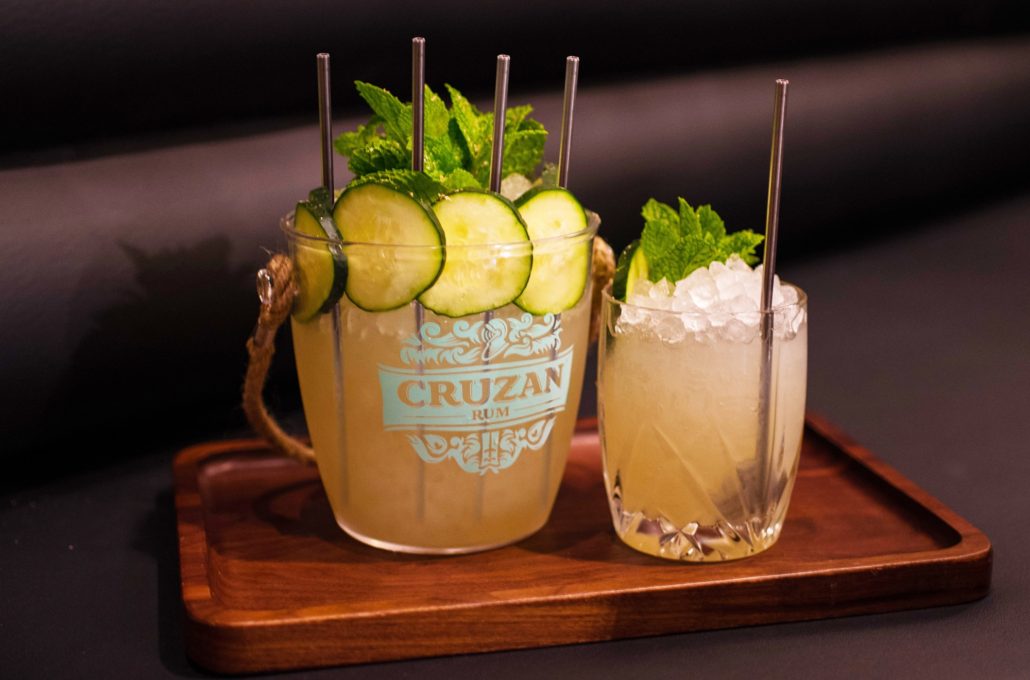 5 parts Cruzan Aged Dark Rum
1 part Cruzan Vanilla Rum
1 part Cruzan Black Strap Rum
1 part Falernum
4 parts Aloe Juice
2 parts Coconut Cream
2 parts Lime Juice
1 part Grapefruit Juice
Build ingredients in a cocktail bucket or punch bowl. Fill with crushed ice and stir well. Garnish with cucumber slices, mint sprigs, and grated nutmeg. Serve with 4-6 straws and enjoy!
Cruzan Star (Single serving)
Recipe by Julia Momose, Chicago, IL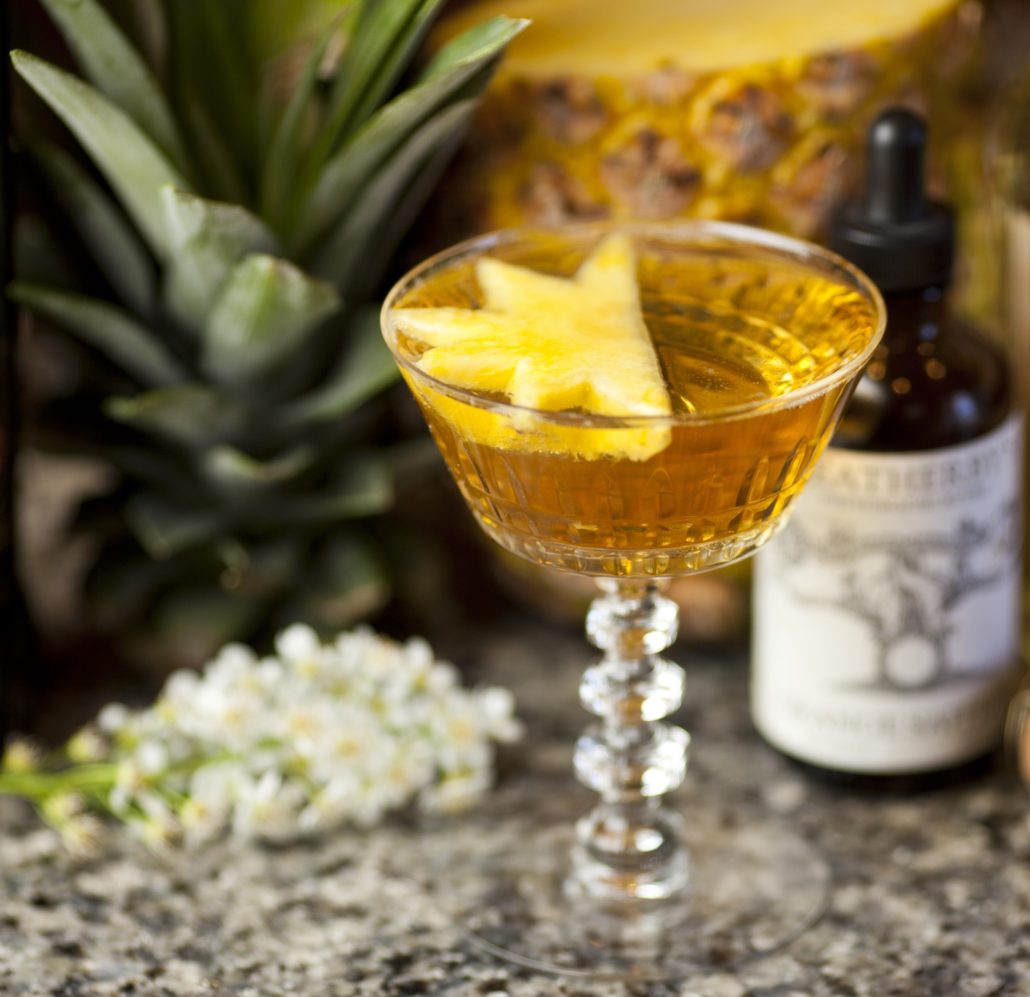 1 1/2 parts Cruzan Aged Light Rum
1/2 part Ambre Vermouth
1/4 part Simple Syrup
2 dashes Orange Bitters
Combine all ingredients and shake with ice. Strain into a cocktail glass, garnish with fresh pineapple, and enjoy!
Cruzan Crush (serves 4-6)
Recipe By Teddy Collins, Miami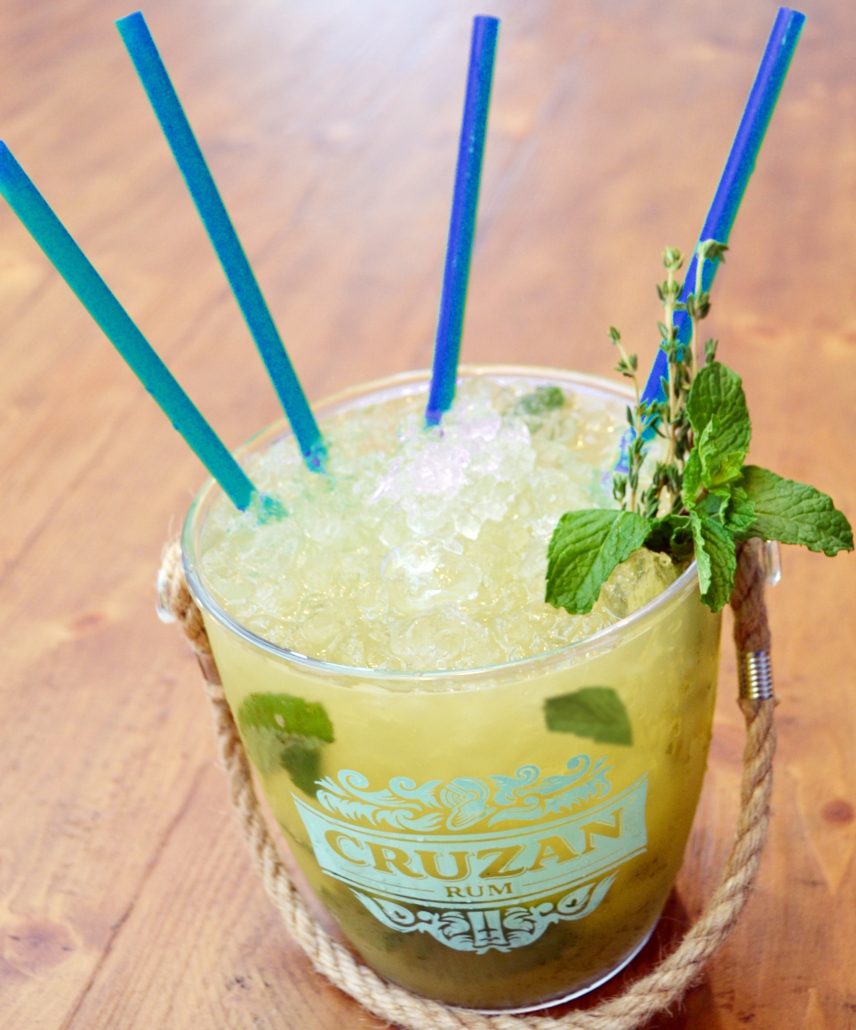 4 parts Cruzan Vanilla Rum
4 parts Cruzan Aged Dark Rum
6 parts Pineapple Juice
3 parts Lemon Juice
3 parts Apricot Simple Syrup*
Fresh Mint and Thyme
Combine lemon juice, apricot simple syrup, and pineapple juice into a cocktail bucket or punch bowl. Lightly smack 10 mint leaves and drop into the bucket along with 2 stems of thyme and muddle softly. Add rums, crushed ice and stir. Garnish with fresh mint, thyme, and 4-6 straws. Enjoy!
*Apricot Simple Syrup Instructions: Over medium heat, combine equal parts sugar and apricot juice. Stir until sugar has dissolved. Set aside and cool.
Cruzan LocoCoco (Serves 4-6)
Recipe By Tiffanie Barriere, Atlanta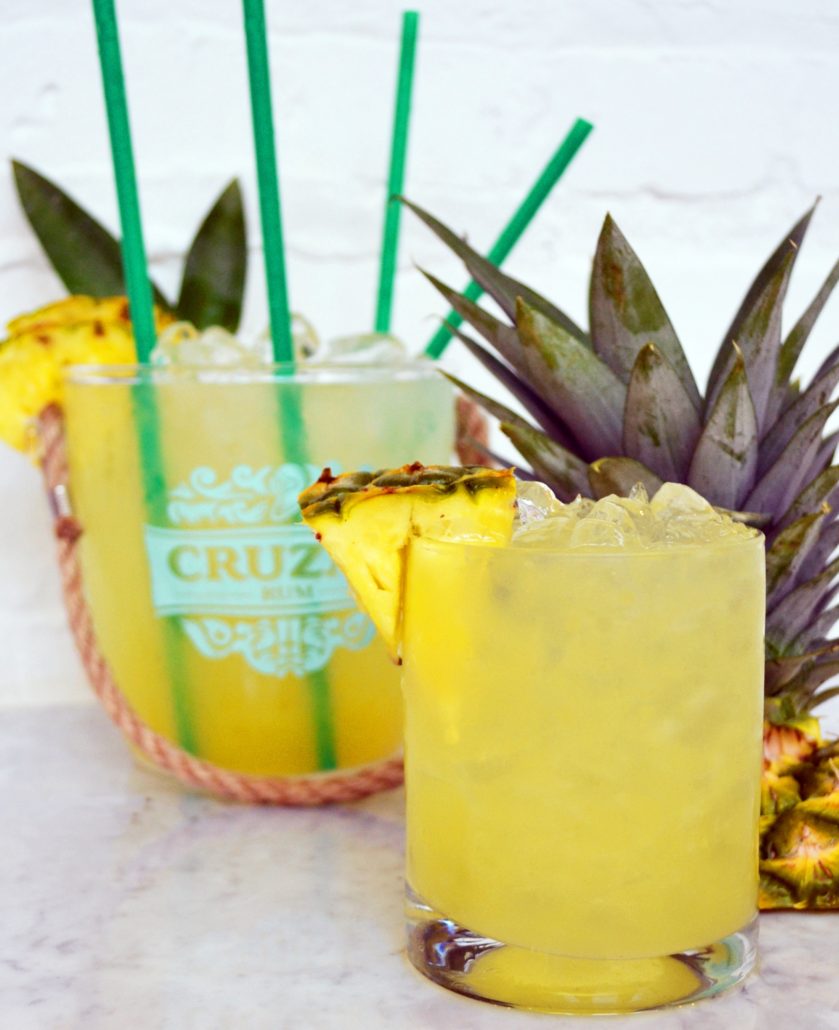 8 parts Cruzan Tropical Fruit Rum
8 parts Coconut Water
2 parts Pineapple Juice
Method: Combine all ingredients in a cocktail bucket or punch bowl and stir for 30 seconds with a swizzle stick. Fill the bucket with fresh ice, stir once more and garnish with fresh pineapple, four straws, and enjoy!
There you have it, four great Cruzan Rum cocktails to help you celebrate National Rum Day. Which one of these rum cocktails is your favorite recipe?