We'd love to say we prepare lovely meals and meal prep for the week but there is not nearly enough time in the day. Instead, we satisfy our foodie appetites with dinner out with friends when our budget allows, and savory, ready-to-eat quick meals like the Cucina and Amore Quinoa Meals. They are perfect for those of us who have no time to cook, or are just looking for a quick, healthy meal or snack. They remind me of meal prep services like Key to Food in London and services that I have in my local area that you use when you just want a meal that is healthy and quick.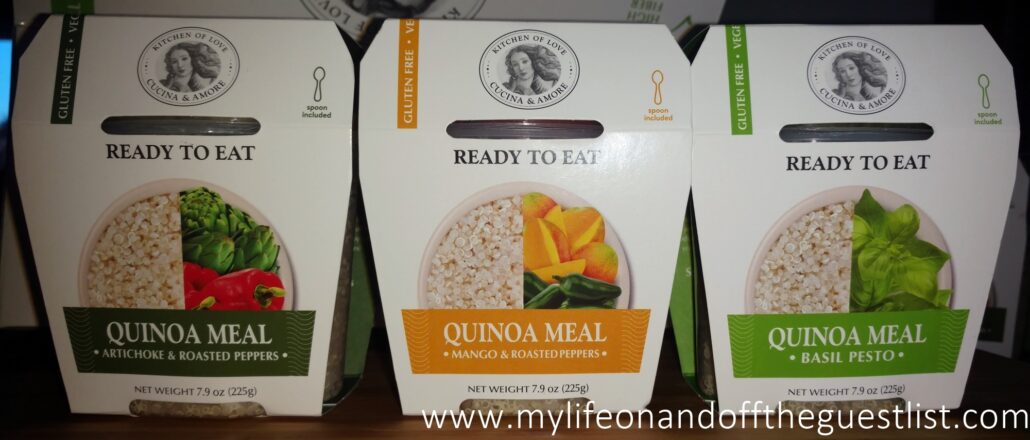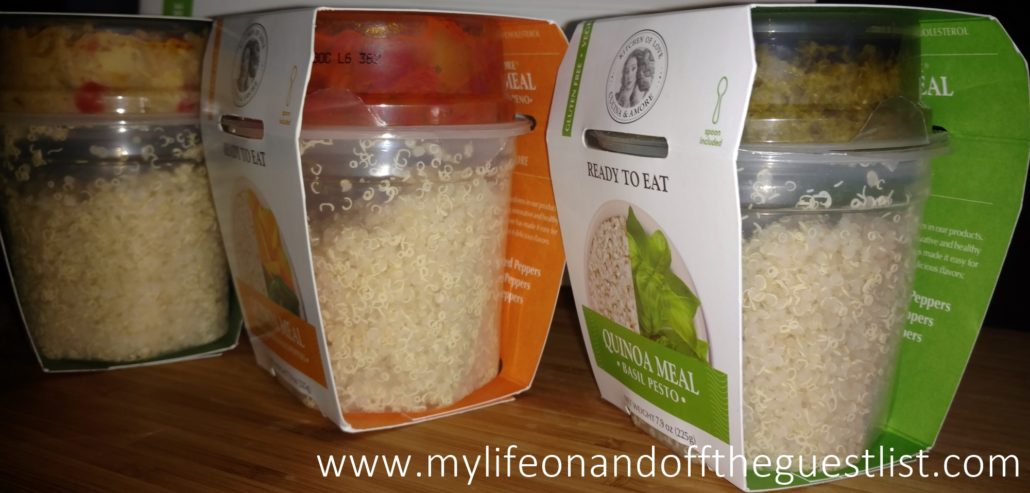 These gluten-free, preservative free, and non-GMO meals are not only jam packed with nutrients, they are conveniently packaged for on-the-go ease. The Cucina and Amore Quinoa Meals are available in four delicious flavors, Artichoke & Roasted Piquillo Peppers, Mango & Jalapeno Peppers, Basil Pesto, and Spicy Jalapeno and Roasted Peppers, that are vegan (the Basil Pesto is vegetarian).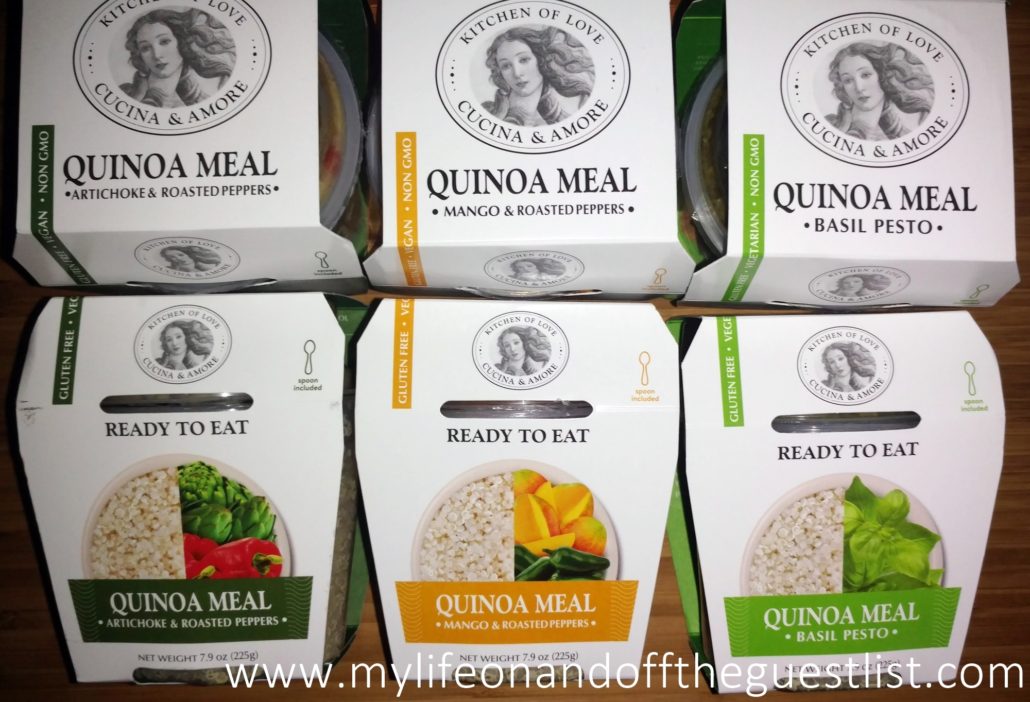 The Basil Pesto Quinoa Meal will wake up your taste buds with a delicious blend of basil and pine nuts; the Mango & Jalapeno Quinoa Meal is the perfect balance of sweetness and hint of fire; and if you really love spicy food, the Spicy Jalapeno, and Roasted Peppers Quinoa Meal will blow your taste buds away. Whether you're vegan (vegetarian) or a carnivore, you'll love these prepackaged quinoa meals (they make great side dishes by the way). And if you are vegan, the Cucina and Amore Quinoa Meals are excellent sources of amino acids, various B vitamins, and protein. The ready-to-eat quinoa meals come in microwavable BPA-free containers, need no refrigeration, can be enjoyed hot or cold and comes with a mini spoon.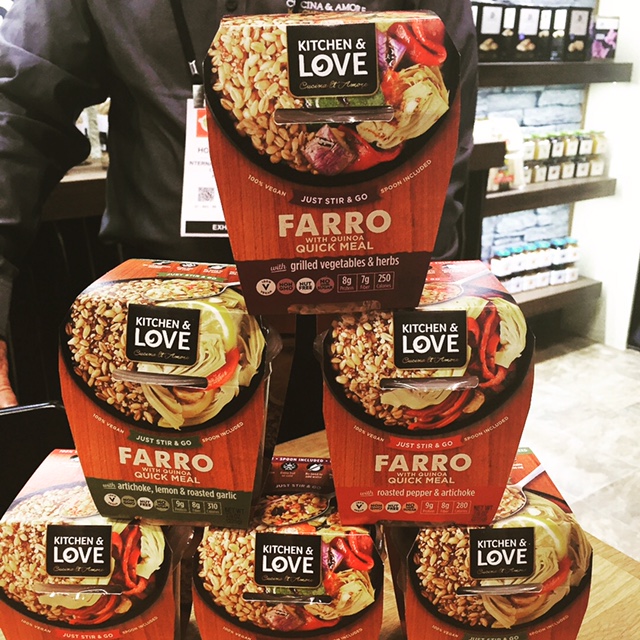 The next ancient grain to get excited for is Farro, an excellent source of vegan protein, fiber, antioxidants, and nutrients like magnesium and iron. Launching this fall from Cucina & Amore is their range of Farro with Quinoa Quick Meals in three mouth-watering flavors, Grilled Vegetables & Herbs, Roasted Pepper & artichoke, and Artichoke, Lemon & Roasted Garlic. These healthy, innovative products will help keep you feeling fuller longer, making it easier to manage your weight, as well as help to improve protection against diseases.
What are your thoughts on these healthy Italian dishes? Will you be trying these Cucina and Amore Quinoa Meals?