Welcome to Scorpio season, the time to celebrate the most intense, passionate, and powerful sign in the zodiac. As Scorpios, it is certainly true that we can sometimes run a little hot, so keeping us cool and levelheaded is very important. Today marks the first day the sun enters Scorpio kicking the Jupiter effect in high gear. Jupiter only visits each zodiac sign every 12 years, making this year extra special for us Scorpios. To honor this significant event, we are highlighting three beauty products that are meant to keep us (specifically our skin and hair) calm all season long – Dermalogica Stress Positive Eye Lift, La Roche-Posay Hydraphase Intense Mask, and La Roche-Posay Hydraphase Intense Mask.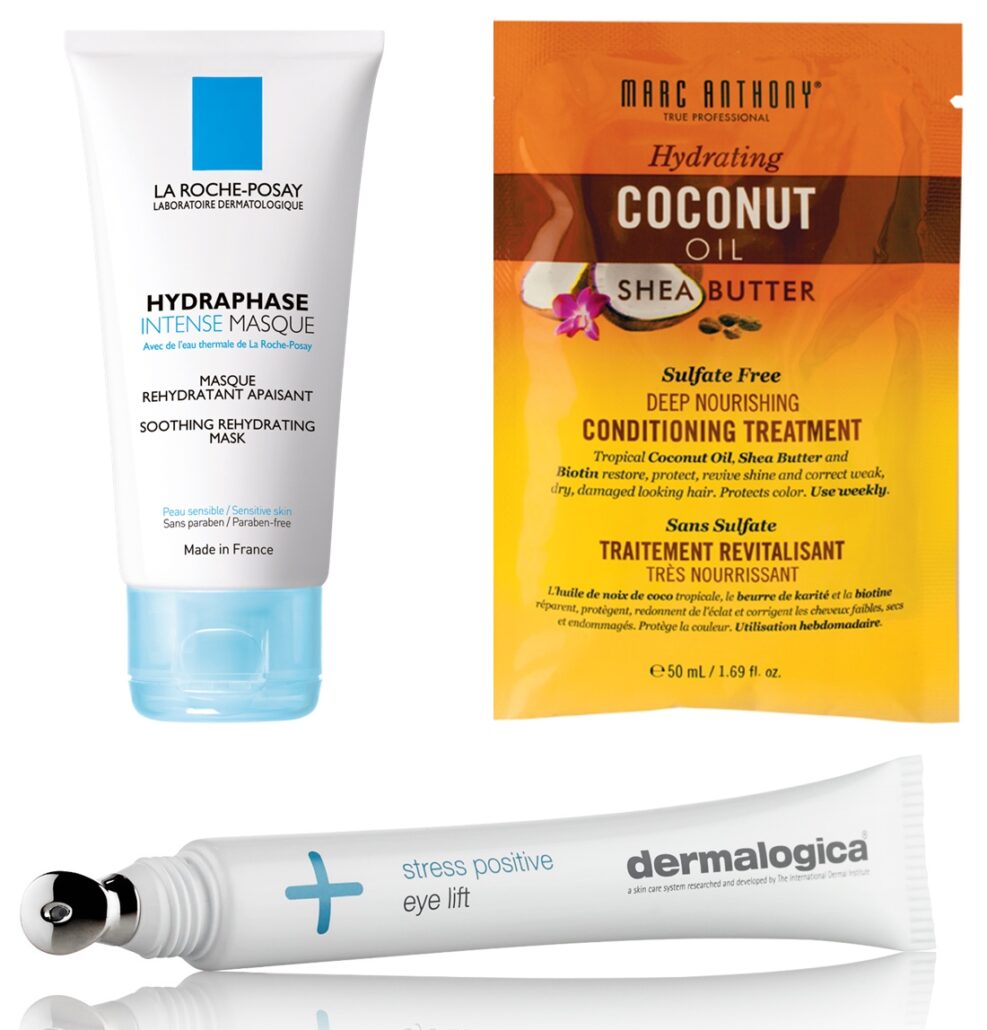 Contrary to what is said about Scorpios, we do take the time to unwind and relax. In fact, it's quite easy for us as we tend to go with the flow. We can be calm, cool and collected (just don't get us upset). For those who a little extra assistance, add these relaxing beauty products to your routine for the most peaceful birthday month yet!
Dermalogica Stress Positive Eye Lift: Remain stress-free with this cooling cream-gel masque. The high-performance formula energizes skin to reduce visible signs of stress, minimizing puffiness and dark circles for increased skin radiance!
La Roche-Posay Hydraphase Intense Mask: Lay back and relax with this daily face mask that provides immediate and long-lasting hydration and improved luminosity. Fragmented Hyaluronic Acid provides instant plumping while antioxidant-rich thermal spring water soothes skin.
Marc Anthony True Professional Hydrating Coconut Oil and Shea Butter Deep Nourishing Treatment: This lightweight Oil Treatment penetrates the cuticle to help nourish and hydrate your hair leaving it smoother and shinier. No need to fret over frizz – apply a couple of drops on hair before bed and wake up with silky, smooth locks.
Welcome to our season Scorpios and happy birthday to all those celebrating. Scorpios Rule!