If you've been reading My Life on and off the Guest List, you know we love a good cocktail. So when we had the opportunity to check out the new cocktail book by the sibling team of food and drink writers André and Tenaya Darlington, we jumped at the chance. Published by Running Press last month, Booze and Vinyl: A Spirited Guide to Great Music & Mixed Drinks, features iconic music paired with equally iconic cocktails. To simply say we were truly impressed with the entire cocktail recipe book is an understatement. Let us show you why.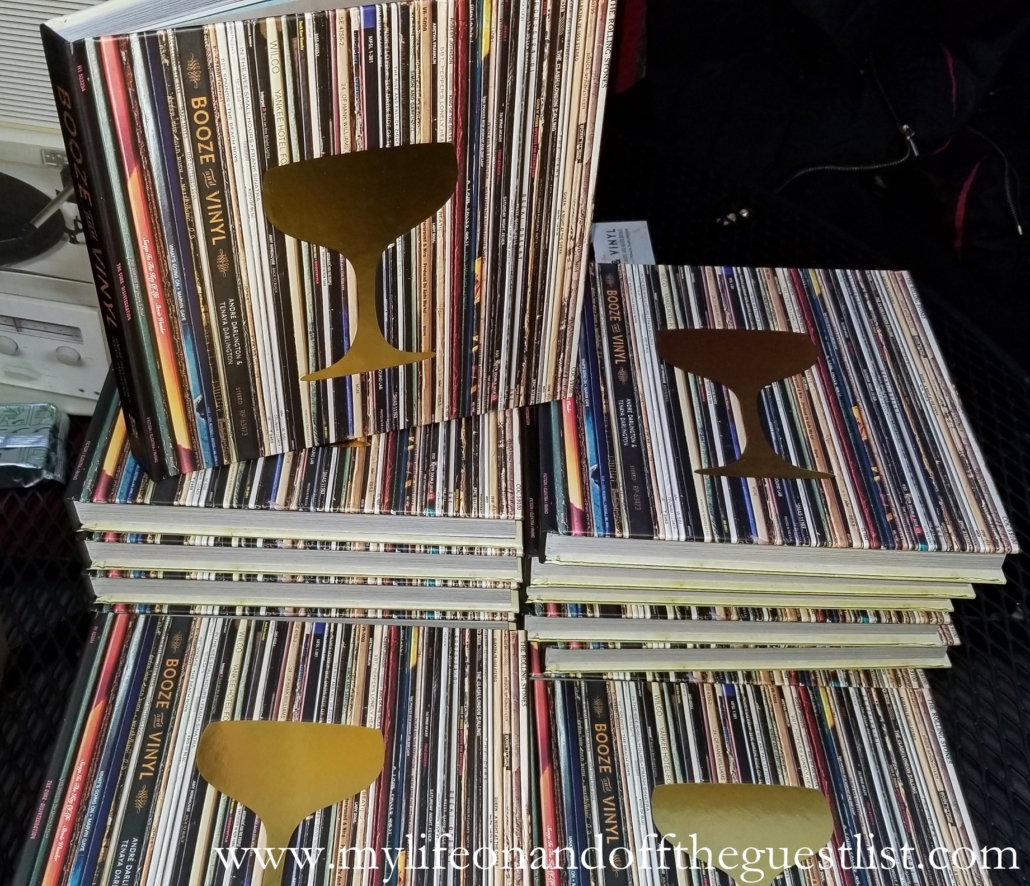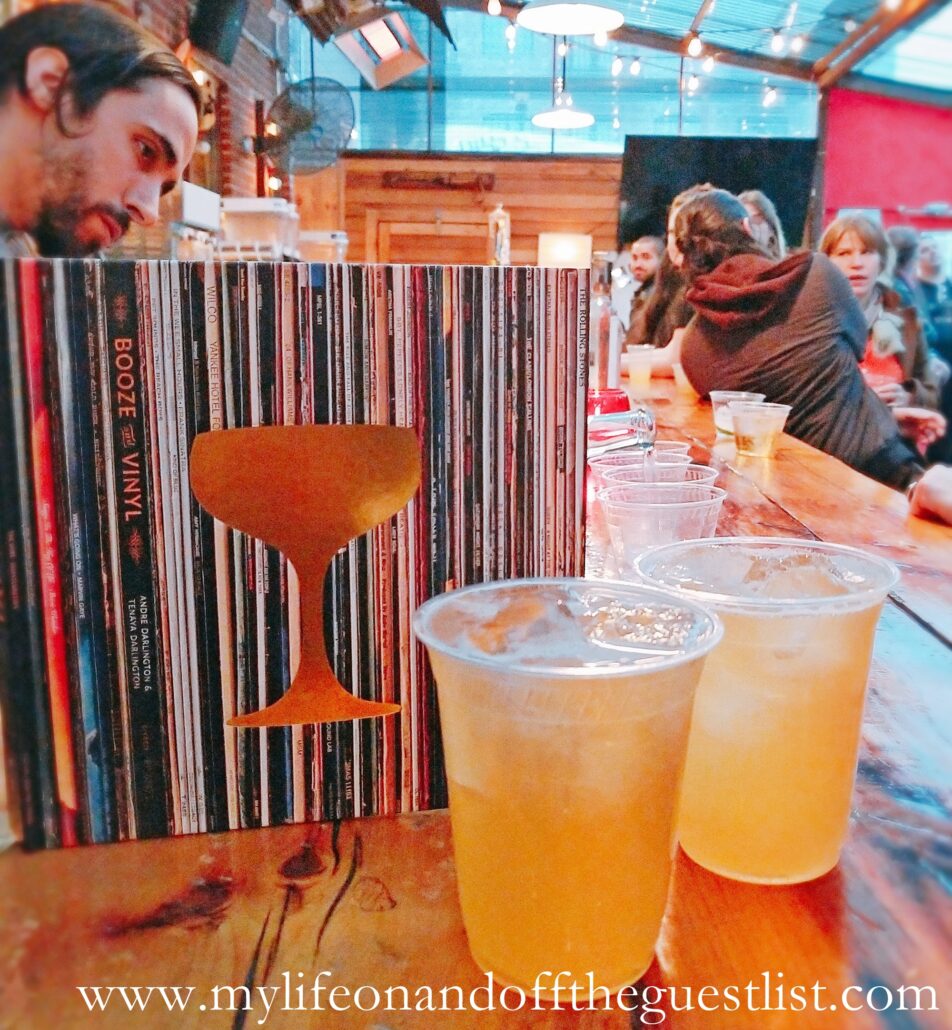 The 224-page book showcases 70 iconic albums from the 1930s through 2000s, organized in four mood-inspiring chapters: Rock, Dance, Chill, and Seduce. Every album includes a Side A and Side B cocktail to round out a two-drink listening session, just like vinyl albums. Each entry also has liner notes about the artist, along with a party idea ("When to Spin"). And if you need some food to go along with the booze and the records, there are a few small-plate recipes throughout.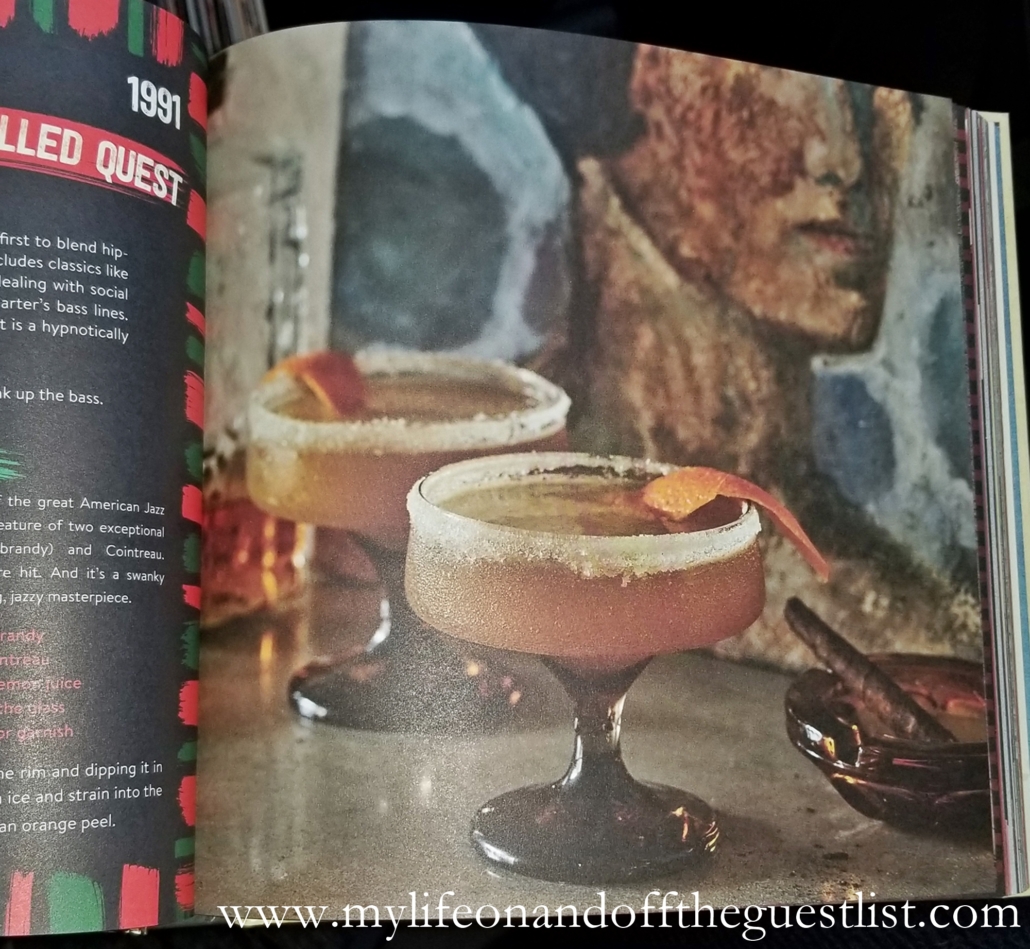 The cocktails range from simple two and three-ingredient standbys to a wide range of classic and lesser-known libations and features some tips and tricks for hosting a successful party: from batching cocktails to bar merchandise worth buying, making your own simple syrup and how to banish the fear of using eggs in drinks. We all know nothing makes your cocktail experience better than some good music, which is why the Booze and Vinyl cocktail book some choice songs to go along with their cocktail recipes. Featured albums in the book include Sgt. Pepper's Lonely Hearts Club, Purple Rain, Born To Run, License to Ill, Appetite for Destruction, Thriller, Like a Virgin, Low End Theory, The Rise and Fall of Ziggy Stardust, Hotel California, Buena Vista Social Club, Back to Black, Pet Sounds, Vampire Weekend, and many more. Some iconic cocktail and music pairing include the following:
Rolling Stones: Sticky Fingers | Boozy Brunch | Side A: Tequila Sunrise, Side B: Jack & Coke (and Coors)
Madonna: Like a Virgin | '80s Dance Party | Side A: Between the Sheets, Side B: Beauty Spot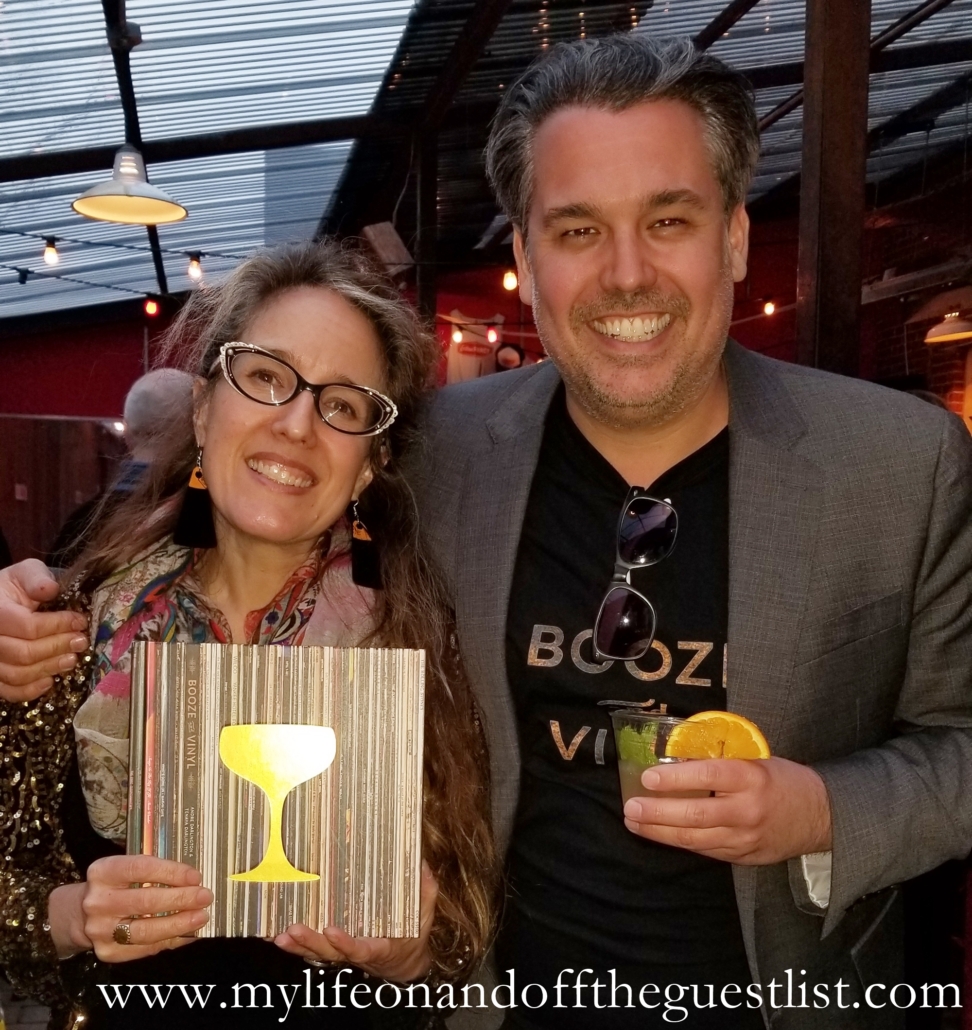 As previously stated, Booze and Vinyl: A Spirited Guide to Great Music & Mixed Drinks is co-authored by Brother-and-sister writing team André and Tenaya Darlington. Their previous book, The New Cocktail Hour and Turner Classic Movies: Movie Night Menus, was also published by Running Press in 2016. Andre Darlington is a former restaurant critic and award-winning wine and spirits columnist and current drinks, food, travel, and lifestyle writer. His sister, Tenaya Darlington, is a Philly-based food writer for award-winning blog Madame Fromage, as well as Edible Philly, Global Traveler, & The Philadelphia Inquirer. She is teaches food writing at Saint Joseph's University.
Hardcover copies of Booze and Vinyl: A Spirited Guide to Great Music & Mixed Drinks is available now for $25.00 and can be purchased through www.boozeandvinyl.com, www.amazon.com, and www.barnesandnoble.com.