Do you know how much cocktails cost in a bar or restaurant these days? If you've ever eaten out, then you know a night out will cost you a lot per glass. What if you can enjoy bar or restaurant quality cocktails right at home at the touch of a button? Thankfully that "what if" question has become a reality thanks to BIBO The Ultimate Cocktail Machine. The spectacular BIBO Barmaid cocktail machine will give you a great bar and restaurant perfected cocktail in 20 seconds.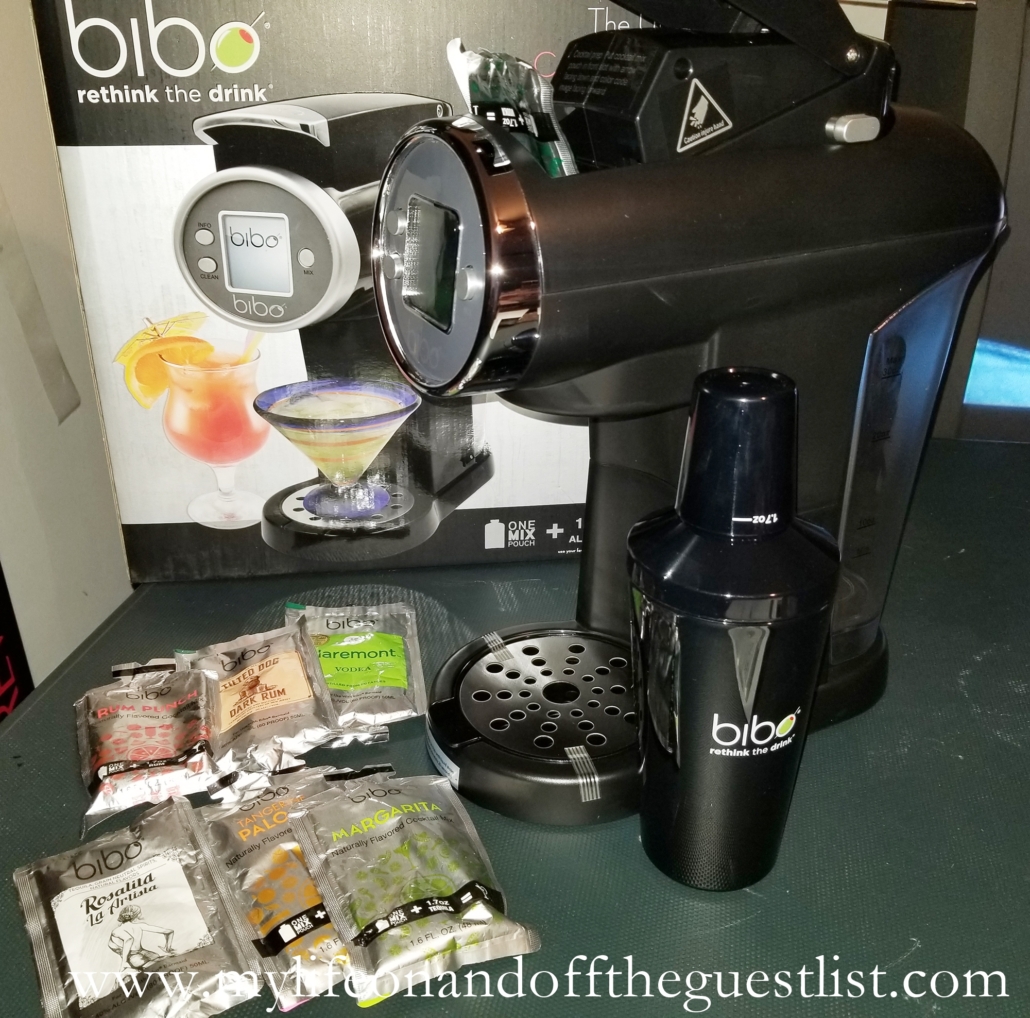 Whether you're making a cocktail for a night in alone for entertaining guests, the BIBO The Ultimate Cocktail Machine lets you make and enjoy mixologist-crafted cocktails in less time than it takes to place an order at a bar. The minimal counter-space taking home appliance comes equipped with a shaker/shot glass, and three sample Bibo Cocktail mixers made in the USA (ours had the Cucumber Melon Martini, Tangerine Paloma, and Margarita).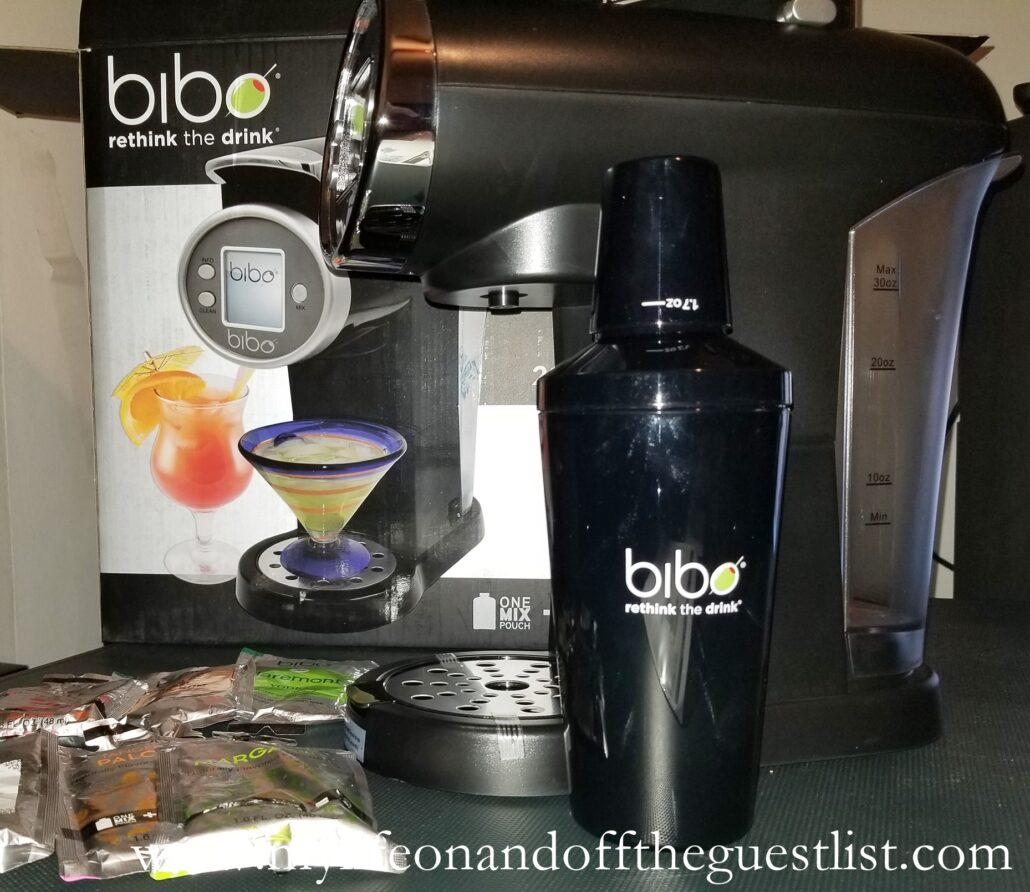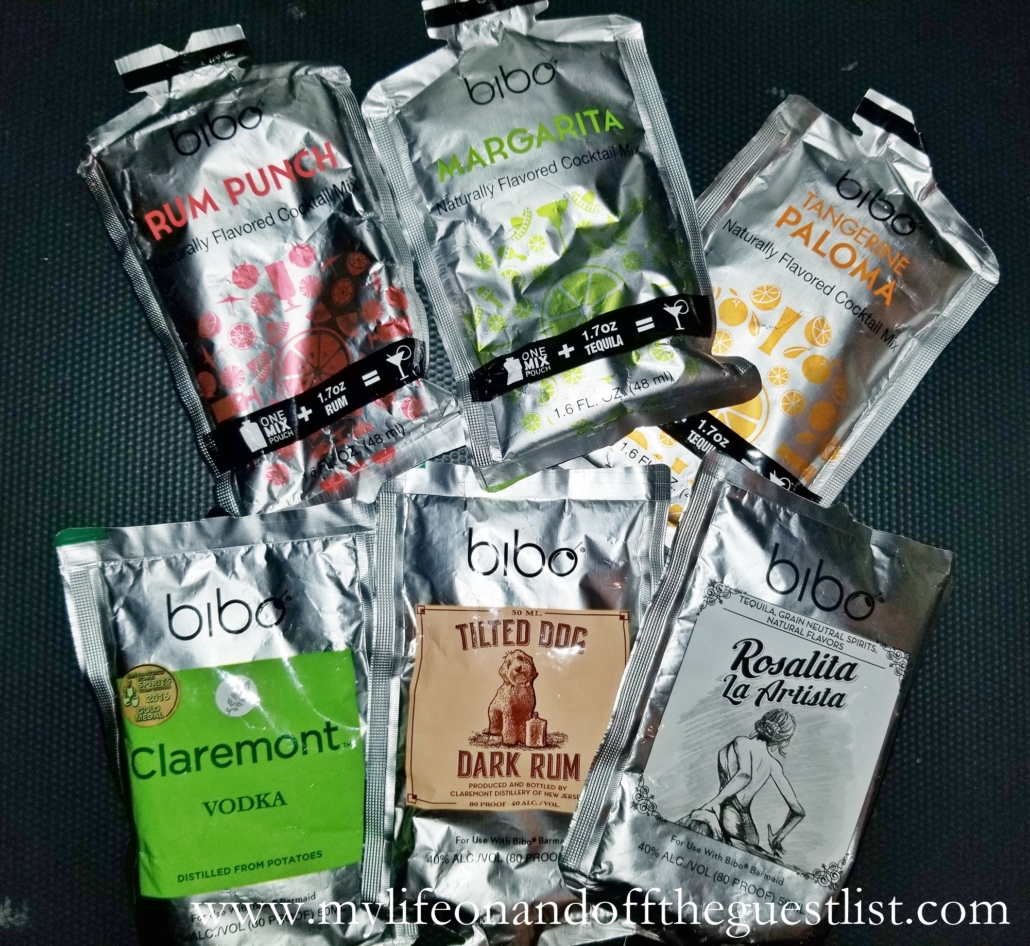 The Bibo Cocktail Mix Pouches come in a variety of popular cocktail flavors to make your next big party or casual get-together a success. They include Appletini, Cucumber Melon Martini, Margarita, Tangerine Paloma, Mai Tai, and Rum Punch. There's a delicious cocktail for everyone to enjoy. Just slide each Bibo cocktail mix pouch into the machine, and add the appropriate spirit to the mix to enjoy the perfect cocktail every time. Each pouch contains the right amount to make a single cocktail serving. For our first cocktail, we did the Cucumber Melon Martini with Finlandia grapefruit vodka.
As we mentioned before, BIBO The Ultimate Cocktail Machine is lightweight and takes a minimal amount of kitchen or bar counter space. It's also incredibly easy to clean and can continuously make cocktails as long as you have Bibo Cocktail Mix Pouches on hand. Can you imagine the amount of money you will save in bar tabs? The average cocktail costs around $17 – $20 each and the BIBO The Ultimate Cocktail Machine retails for $199.99. You are sure to get your money's worth in no time with this amazing machine.
To get your own BIBO The Ultimate Cocktail Machine in either black or red, visit www.bibobarmaid.com. We also recommend getting the Bibo Variety Pack 24-Count Cocktail Mix Pouches, $49.99, to try out all the cocktail mixes.