One of our favorite things about attending the Summer Fancy Food Show is the introduction of new foods, food trends, and seeing what's new from our favorite food brands. One of our favorite brands, Pereg Natural Foods, a brand we've previously written about, has added lots to their lineup. Along with new flavor additions to old favorites, like their exotic spices and ancient grains, they've introduced new products to make your meal even more healthy and delicious. Let's get to know them……..
Fine Breadcrumbs & Seasoned Panko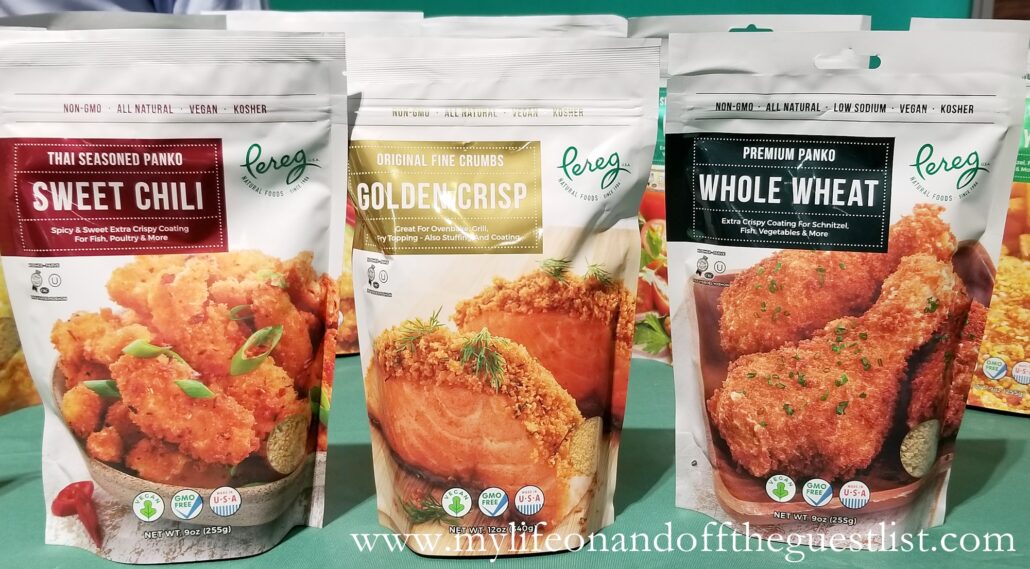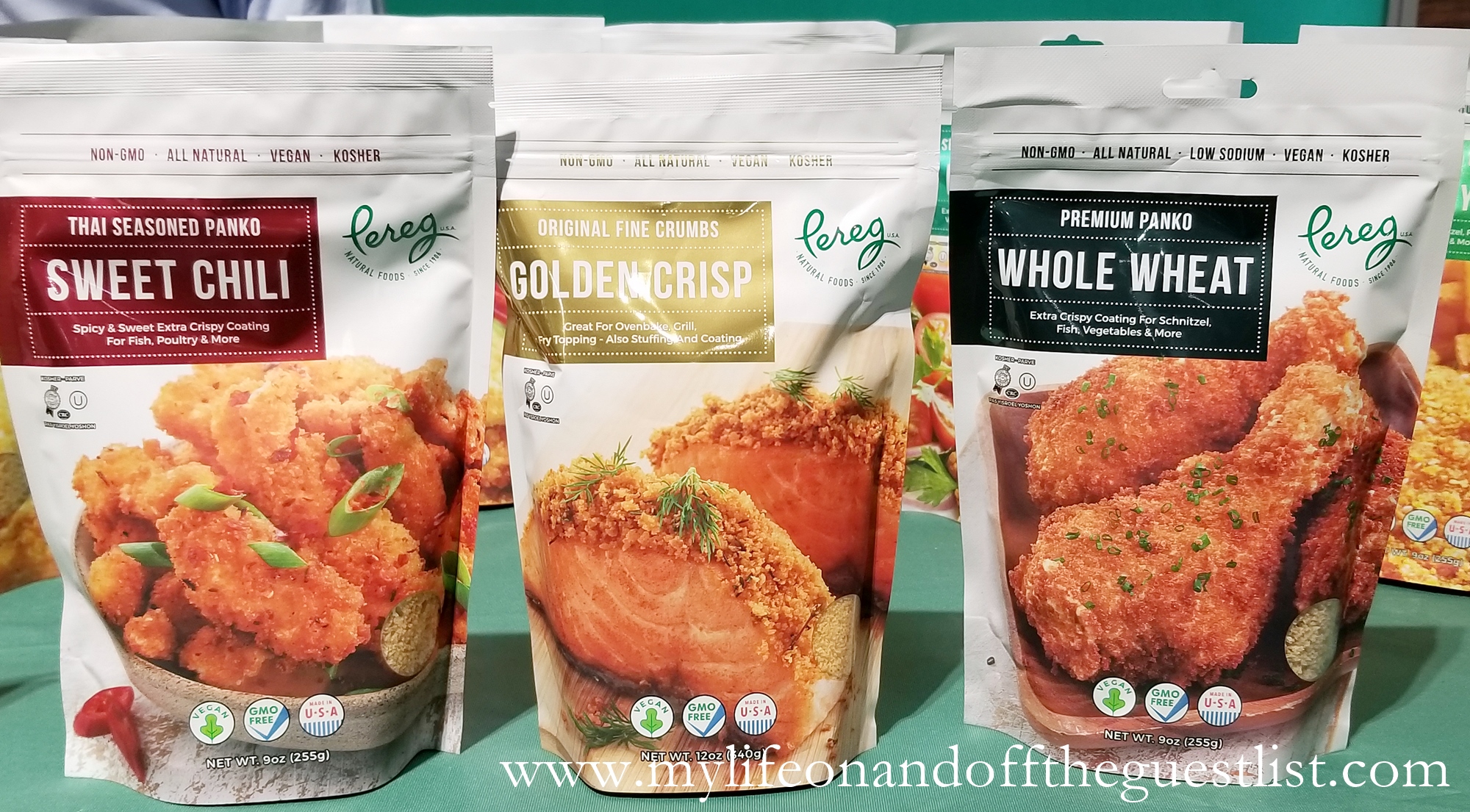 Pereg's seasoned breadcrumb collection just got even bigger with the introduction of three delicious new flavors: Thai Sweet Chili Panko Crumbs, Whole Wheat Panko, and Golden Crisp Bread Crumbs. They join a crunchy family that includes Classic, American, Viennese, Mexican, and Italian Fine Bread Crumbs and their Japanese cousins Spicy Panko, Coarse Panko, and Fine Panko. Grab the 9 oz re-sealable bags for $4.85 each.
Pereg's Whole Wheat Panko Crumbs are baked to an airy, lightly textured goodness to enhance your favorite recipe. They add a distinctive crunch to vegetables, baked macaroni & cheese, meatloaf, seafood, or chicken dishes. You can use it as a coating on sliced potatoes and bake as an alternative to frying.
Pereg's Thai Sweet Chili Panko Crumbs are also baked to an airy, lightly textured goodness to enhance your favorite recipe. They add a deliciously flavorful crunch to chicken wings, seafood, and pasta dishes. Boasting a delightful balance of sweet and spicy, your taste buds will love the kick of flavor. Try it as a coating on sliced potatoes and bake as an alternative to frying.
Flavor Infused Quinoa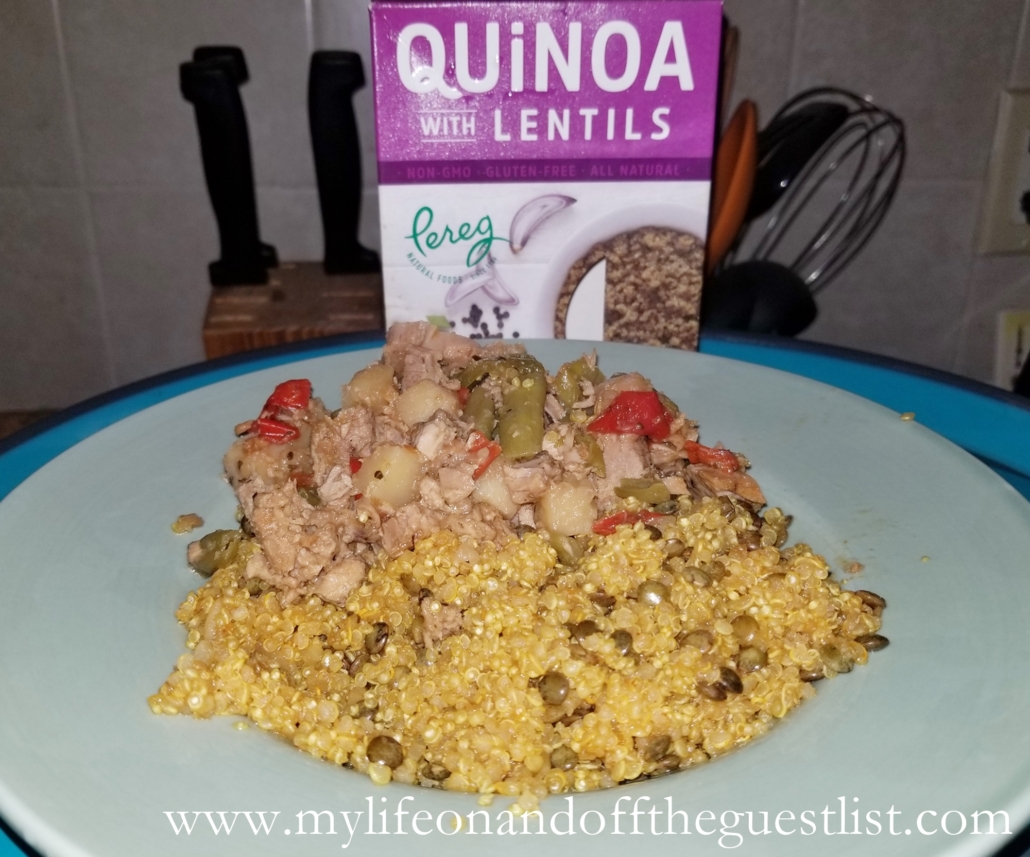 In addition, Pereg features new flavors of Quinoa side dishes, including ginger sesame, quinoa with lentils (pictured above), quinoa with nuts and berries, and quinoa with roasted garlic in 6 oz boxes retailing for $3.99. Quinoa, the "mother of all grains", is a healthy and easy food to prepare. It holds a pleasantly light, fluffy texture when cooked, with a mild and slightly nutty flavor. We love the flavor varieties and how they paired perfectly with things like Freshé ready-to-eat superfood; a meal in a tin (see them pictured together above).
Freekeh Grain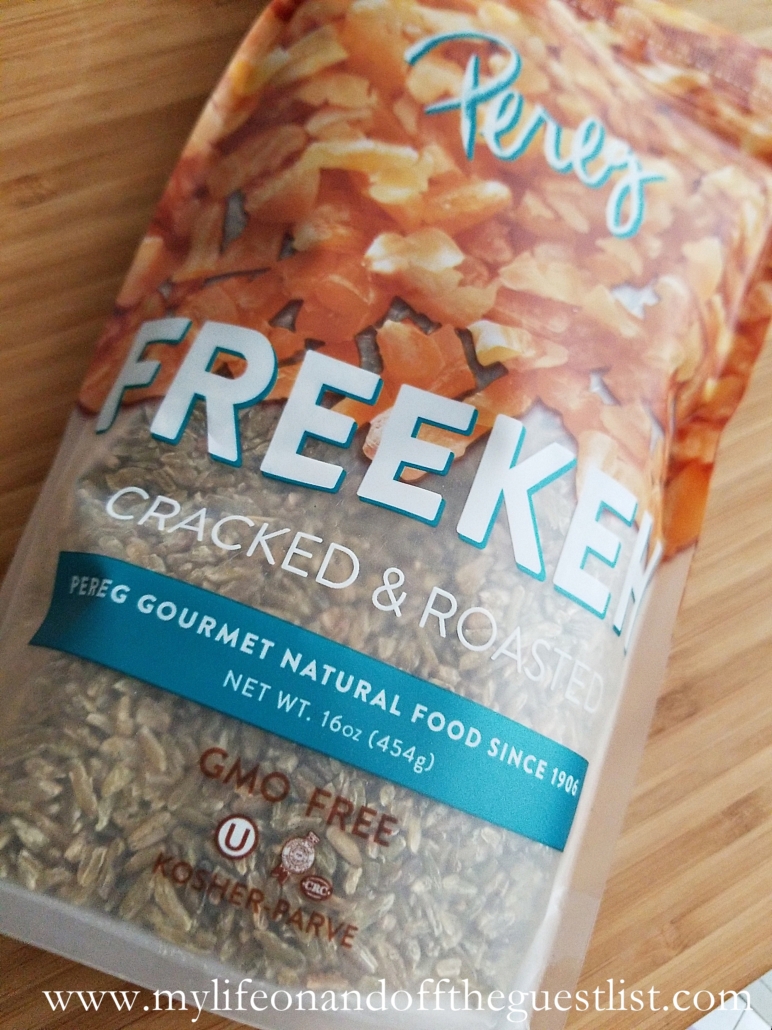 If you're tired of rice or just looking to cut it out of your diet. We have a great alternative for you. Freekeh is a young, green wheat that is roasted over an open flame for a rich smoky flavor and cracked to reduce the cooking time. This grain makes a great alternative to rice or couscous for a delicious and healthy side dish. Grab a 5 oz bag for only $3.99.
Gluten-Free Flours
Gone are the day when only one type of flour existed. Thanks to Pereg Natural Foods, you now have six flour varieties to bake with, including Almond, Banana, Buckwheat, Chickpea, Quinoa, and Coconut.  Available in 16 oz. re-sealable stay-fresh bags, the flours are the perfect healthy alternative when you want to create sweet treats and savory dishes. Imagine Buckwheat, Quinoa, or Chickpea dumplings or homemade pasta. How about flavorful cookies made with banana, almond or coconut flour. With these Gluten-Free Flours, the possibilities are endless. Get them all for $4.99 each.
Are you up to trying out these specialty flours, exotic spices and ancient grains from Pereg?