If you are like us, you are probably getting sick or are already sick. There are many things you can do to get better but did you know that Gin can help! Yes, enjoying a delicious gin cocktail can help you get over that cold, fight off coughs and lung congestion. Thanks to the medicinal benefits of Juniper Berries, the main ingredient in Gin, you could help yourself get better. Since it's the fall season when most people tend to get sick, we wanted to share some Hendrick's Gin fall cocktails that are sure to have you feeling better.

Gin is great for those who desire a more "natural" spirit. Not only will the juniper berries in these cocktails help fight off your cold, but it also helps if your joints are aching, helps with digestion, and bloating (thanks to the diuretic capabilities of juniper berries). Plus it's a great way to lull you into a nice warming sleep. What else is there to say but let's jump right into these delicious Hendrick's Gin fall cocktails.
Chronic Munrosis, Nr.3 Hot Gin Punch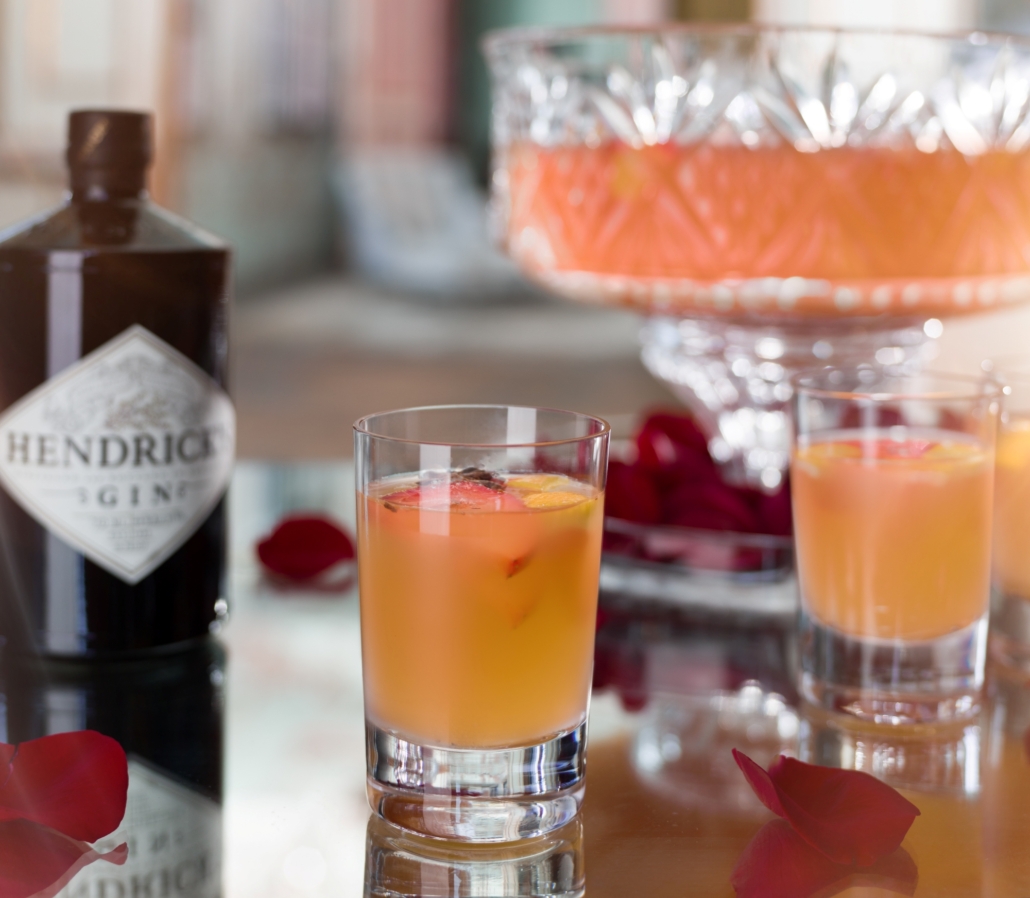 Created by Hendrick's Gin Ambassador Erik Andersson
5 Parts Hendrick's Gin
3 Parts Apple Juice
3 Parts Mandarin Juice
5 Parts Rooibos Tea
1 Part Lemon Juice
1 Part Rich Hibiscus Syrup
6 Cinnamon Quills
4 Star Anise
4 Rosemary Sprigs
Add all ingredients but the gin in a pot. Let it marinate for 1 hour then add the Hendrick's Gin
Wanderlust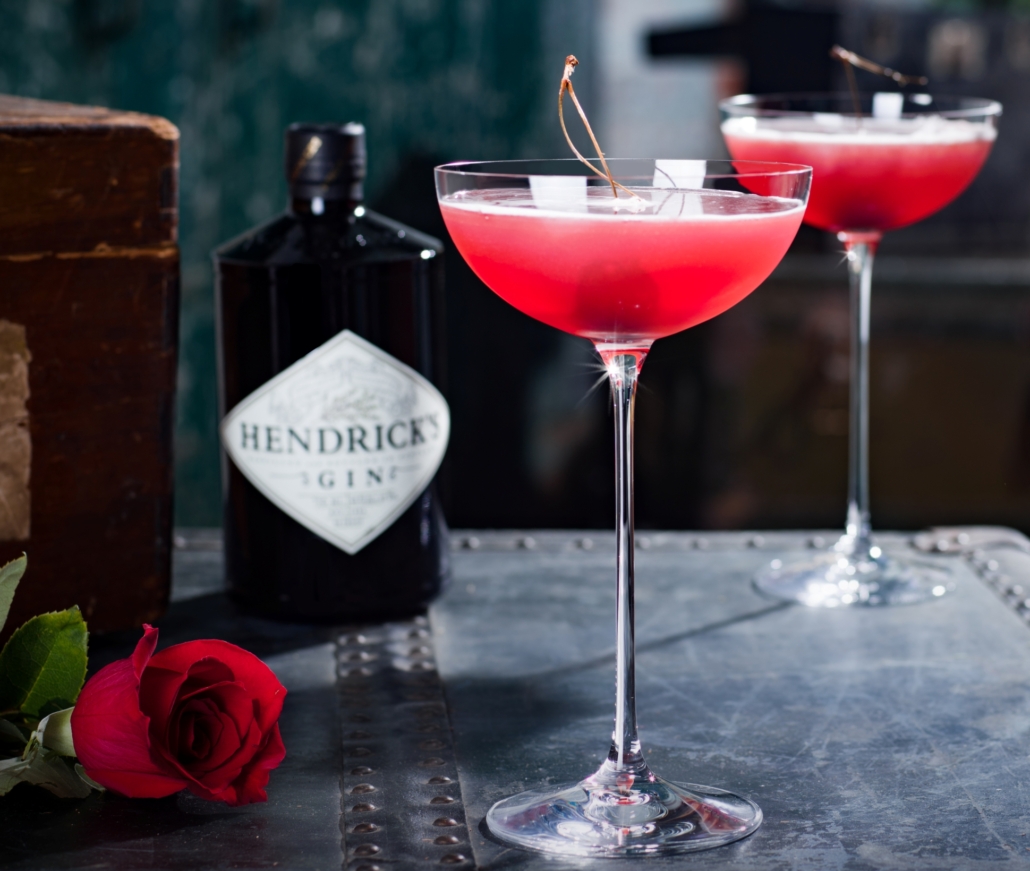 Created by Hendrick's Gin Ambassador Mattias Horseman
2 Parts Hendrick's Gin
1.5 Parts Fresh Lemon Juice
.5 Part Vanilla Simple Syrup
2 Parts Plumb Bitters
1 Part Brandied Amarena Cherry Syrup
Shake all ingredients together with ice. Double strain into chilled and sugar-coated glass. Garnish with a ½ powdered sugar rim and 1 cherry with a tiny amount of syrup at the bottom of the glass.
Witching Hour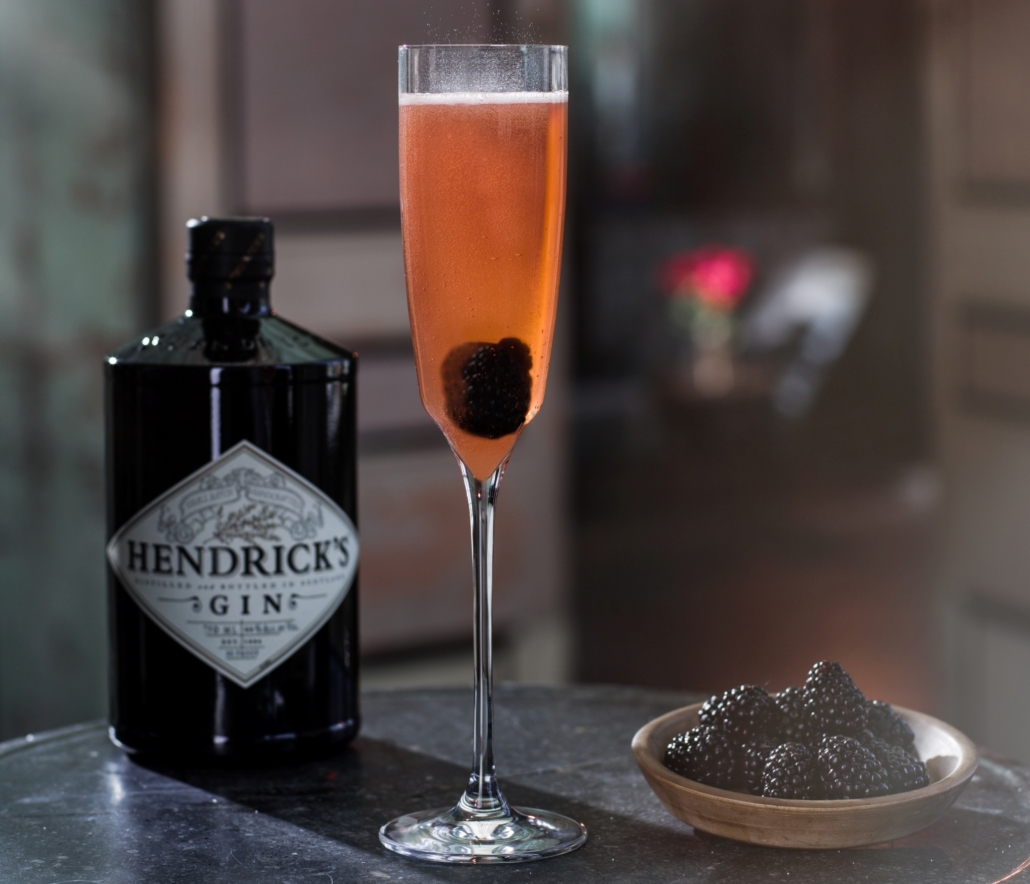 Created by Hendrick's Gin Ambassador Mattias Horseman
3 Parts Hendrick's Gin
.5 Part Chambord
1 Part Fresh Lemon Juice
1 Part Lavender Syrup
Dry Sparkling Wine (to top off)
Shake all ingredients except the sparkling wine, double strain into a flute. Garnish with a blackberry.
Will you be adding these Hendrick's Gin fall cocktails to your cold recovery?