There's nothing like the remarkable taste of amazing food that is undeniably exquisite, yet makes you feel at home. That was our experience when we attended the book launch and tasting of Olio e Piú and Chef Dominick Pepe's new Italian book, Benvenuti a Casa. What better way to celebrate a restaurant's book than a night of enjoying eating dishes featured in said book. Keep reading for a peek into our experience of Neapolitan cuisine.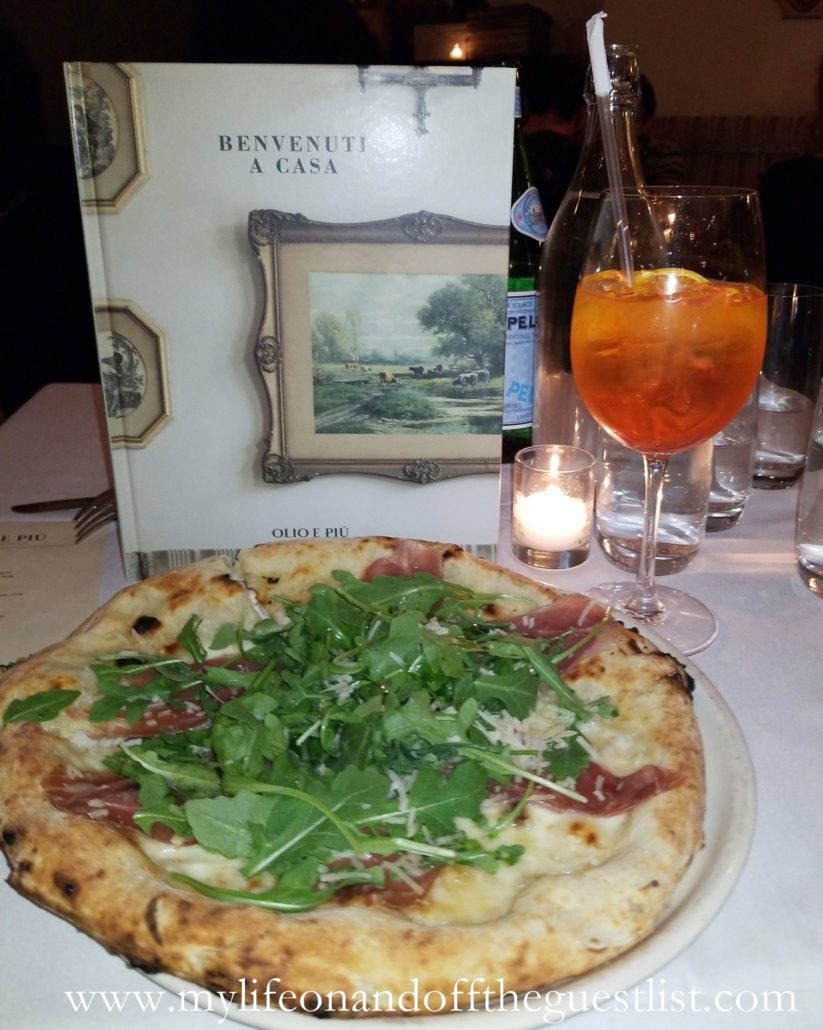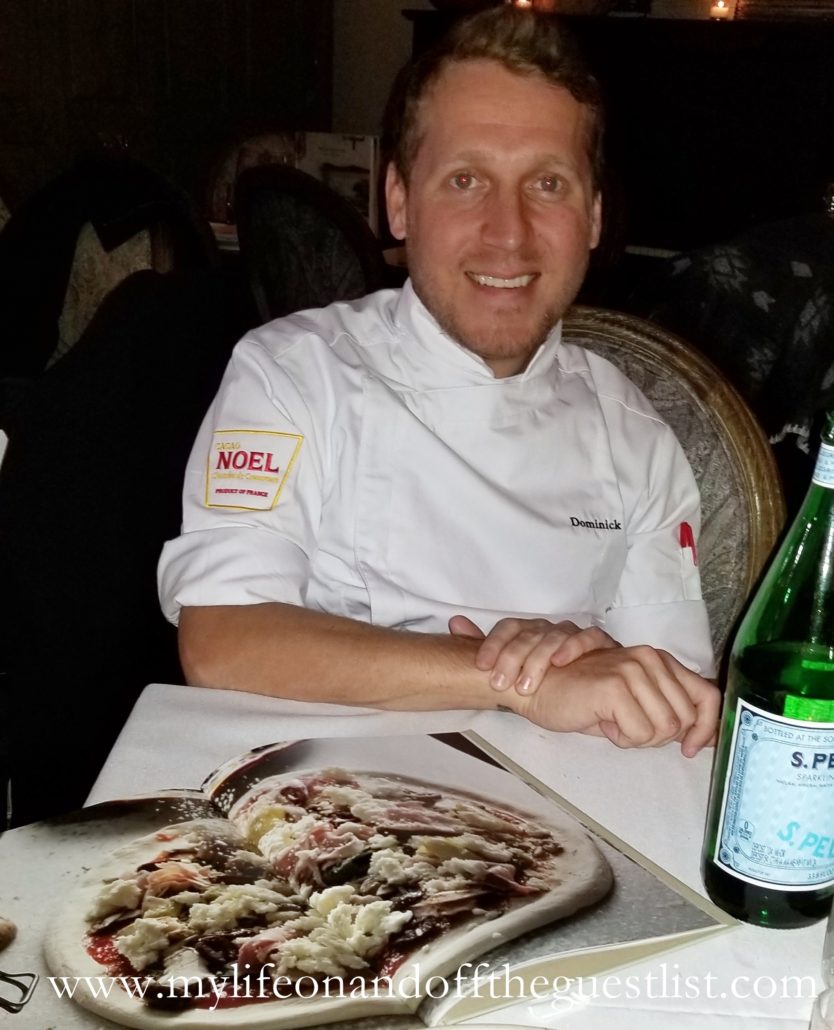 Benvenuti a Casa features recipes and ingredients brought to life at Olio e Piú through the quality and simplicity of Italian cooking. At the event, we, along with a few other guests, enjoyed a family-style meal featuring several recipes from Benvenuti a Casa. Our amazing culinary journey started with one of our favorite Italian cocktails, an Aperol Spritz, followed by a delicious Olio Mule before we dived right into culinary heaven that is classic Italian dishes.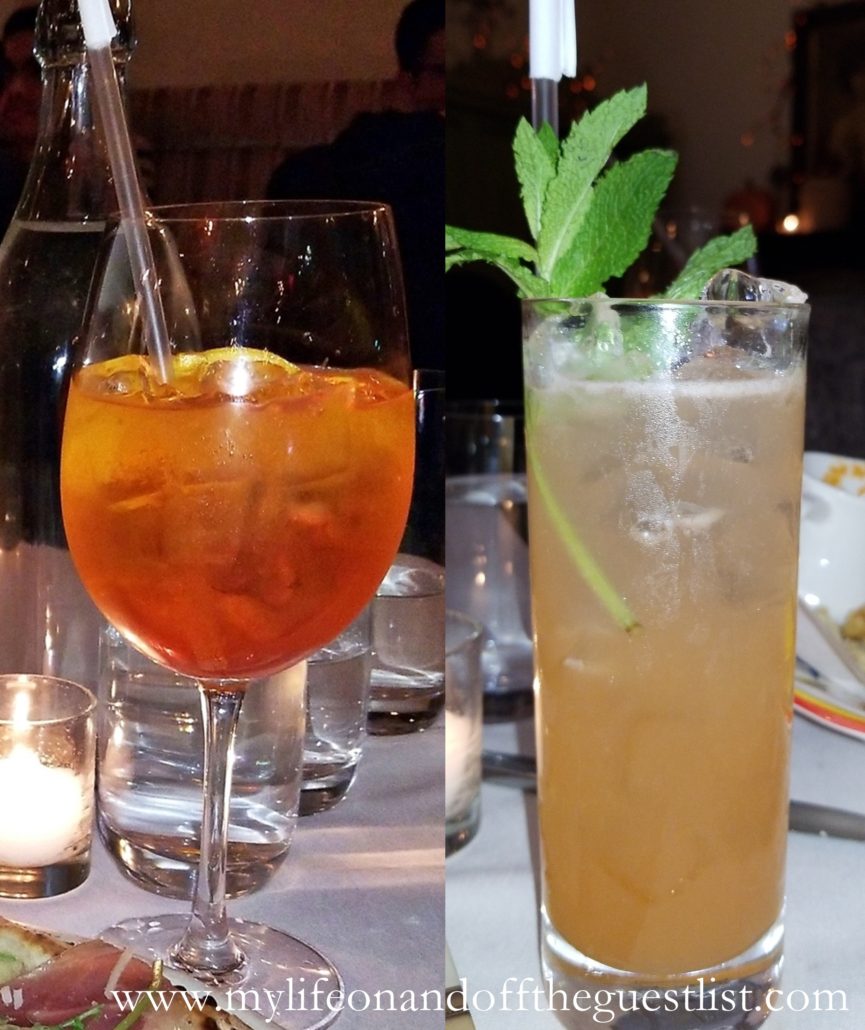 Every dish was beyond divine. Olio e Piú and Chef Dominick Pepe had us captivated from the first bite of our starter, Fritos Misto, a delectable combination of fried squid, shrimp, white fish, zucchini, and Bombay Aioli. We could live happily on this for the rest of our lives.
Next was a classic preparation of a Tagliatelle Bolognese. This rich, meaty tomato dish boasts freshly made pasta was so flavorful. This delightful Bolognese did not last long on our plate.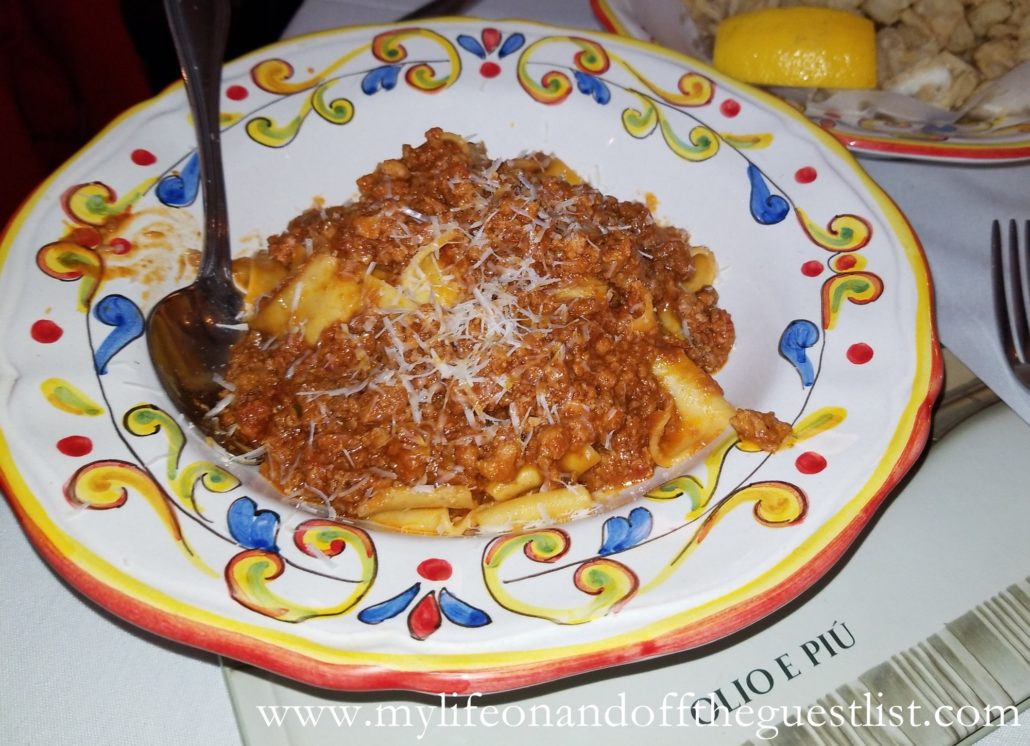 Our next dish was perhaps our absolute favorite. One taste of the Ragu di Coniglio and we lapsed into Italian food hypnosis.  We can't stop singing the praises of this Ragu. This is the moment we wished for a second stomach but our culinary journey was not yet over.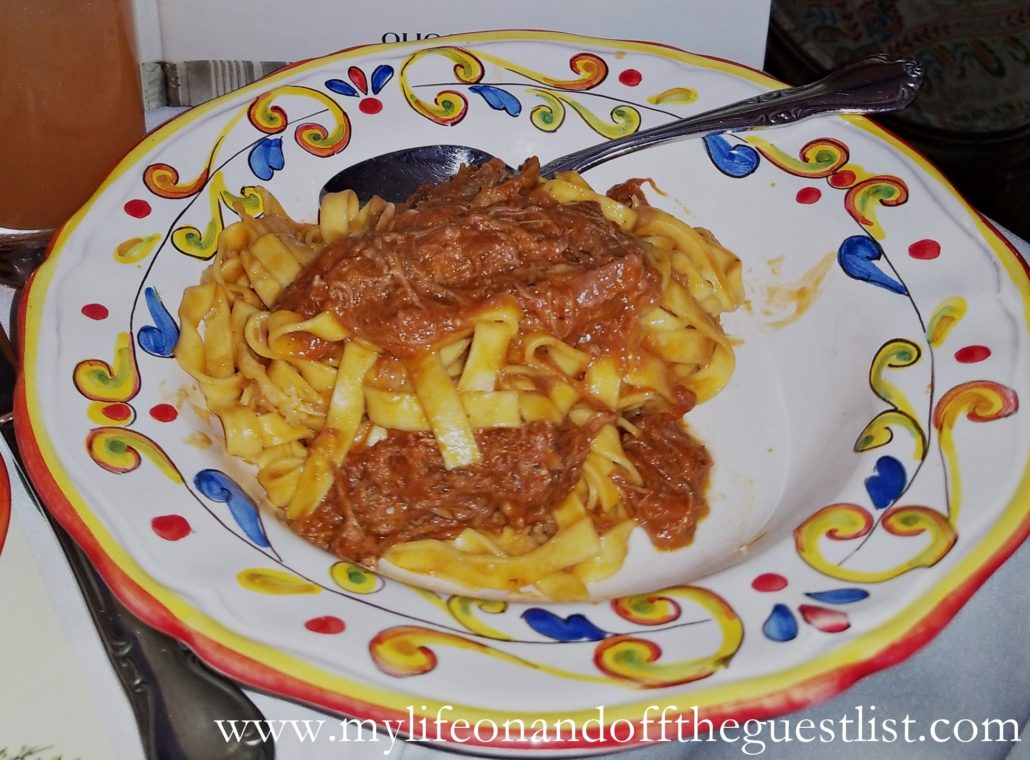 Our culinary adventure at this authentic trattoria continued with the most delicious pizzas we've ever had the pleasure of devouring. First up was Campagnola Pizza featuring mozzarella, prosciutto di parma, arugula, and Parmigiano Reggiano; and the Abbondante Pizza, which features mozzarella, smoked mozzarella, roasted pepper, Italian sausage, and basil.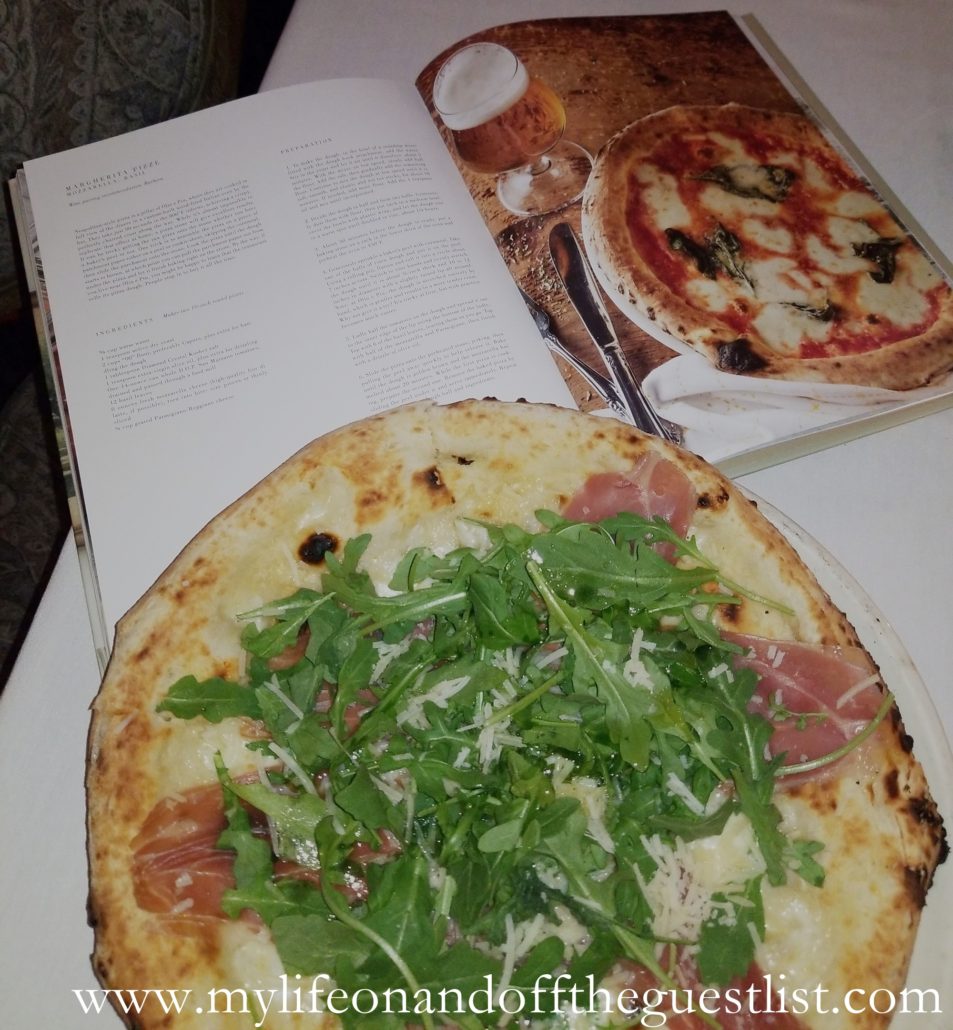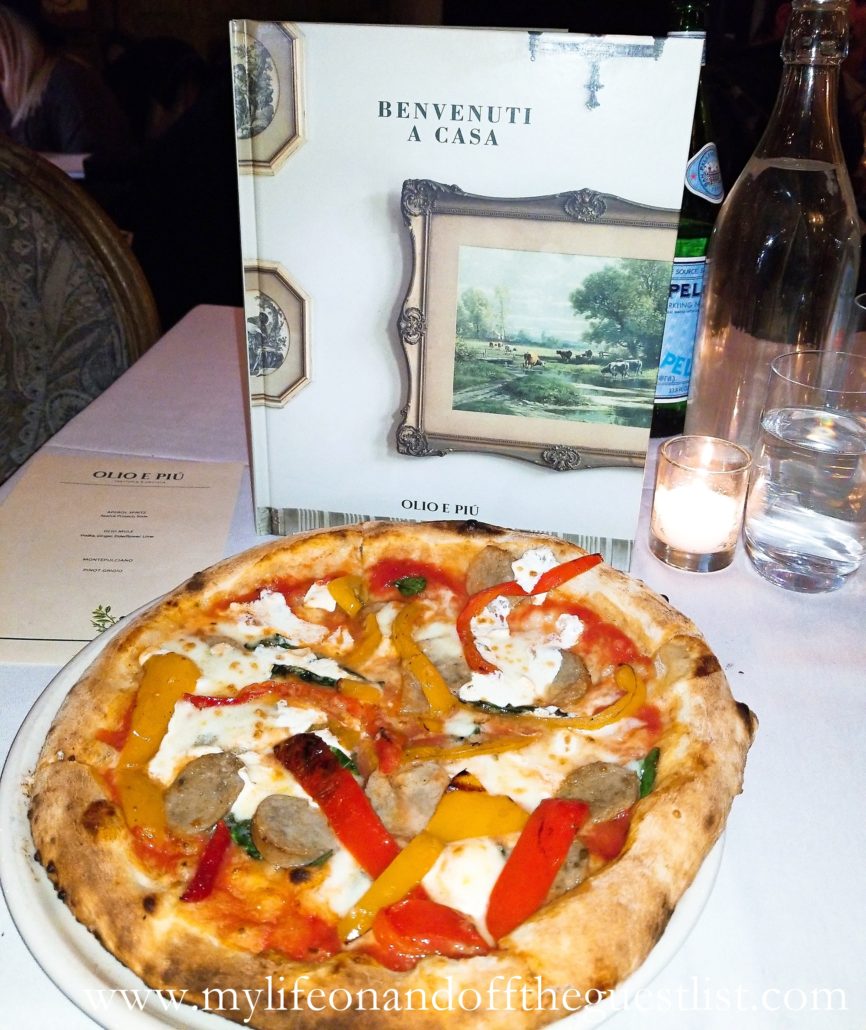 Needless to say, our singular stomach couldn't finish the rest that night; both pizzas were thoroughly enjoyed over the next two days. If you love authentic and classic Italian food, we advise you get a copy of Benvenuti a Casa.
You will truly enjoy the classic homestyle Italian cooking, cherished recipes and journey into the heart and soul of Italian cuisine featured in the Benvenuti a Casa book.