We have had a long-running battle with our skin issues. While we may sometimes lose a battle here and there, we have no intention of losing the war. So we are pulling out the theoretical big guns. We say theoretical because this dynamo facial device is comfortably slim and fits in the palm of your hands. You may have seen the influx of derma rollers hitting beauty retailers, but you'll definitely want to pay attention to this one, the Derma Roller System.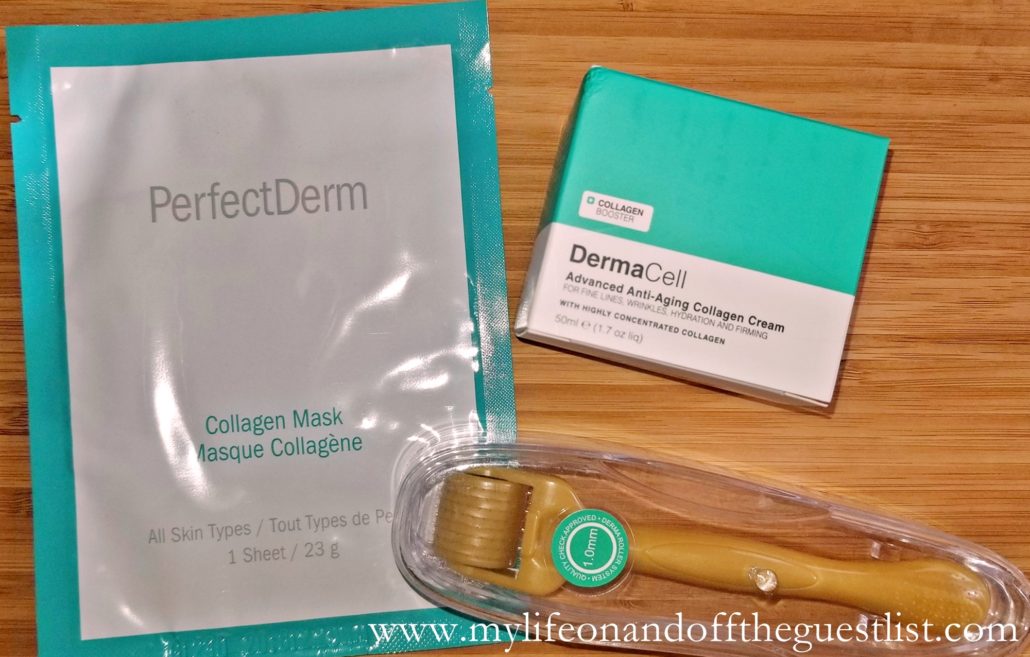 The Derma Roller System (also known as a microneedle roller or a skin roller) is a revolutionary hand-held device which has the ability to naturally stimulate collagen and elastin in the skin. It promotes healthier skin cells on the face and on the body (basically wherever you use it). This complete all-in-one skin care solution guaranteed to reduce the appearance of wrinkles, scars, cellulite and stretch marks.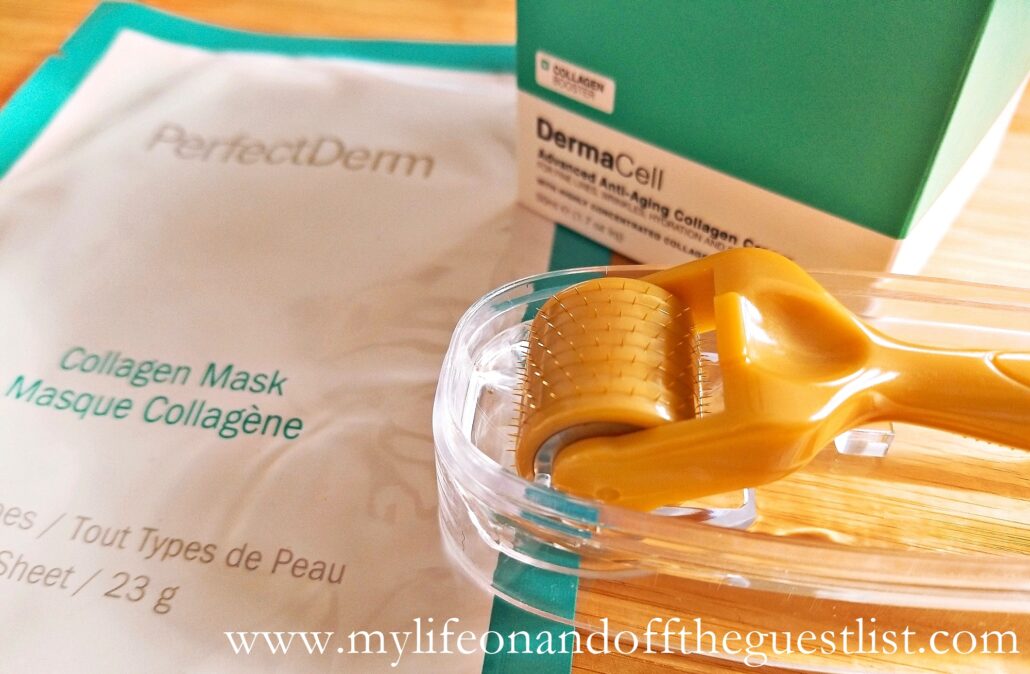 Our pores are huge, and we're cursed with acne scars, and hyperpigmentation, so we're excited to try this wonder device. We're following our treatments with the PerfectDerm Collagen Face Mask, and DermaCell Collagen Cream. Both skincare products are the aftercare of using the fine medical-grade needle device. The Derma Roller System comes in five different needle sizes depending on your treatment – 0.5mm, 1.0mm, 1.5mm, 2.0mm, and 2.5mm.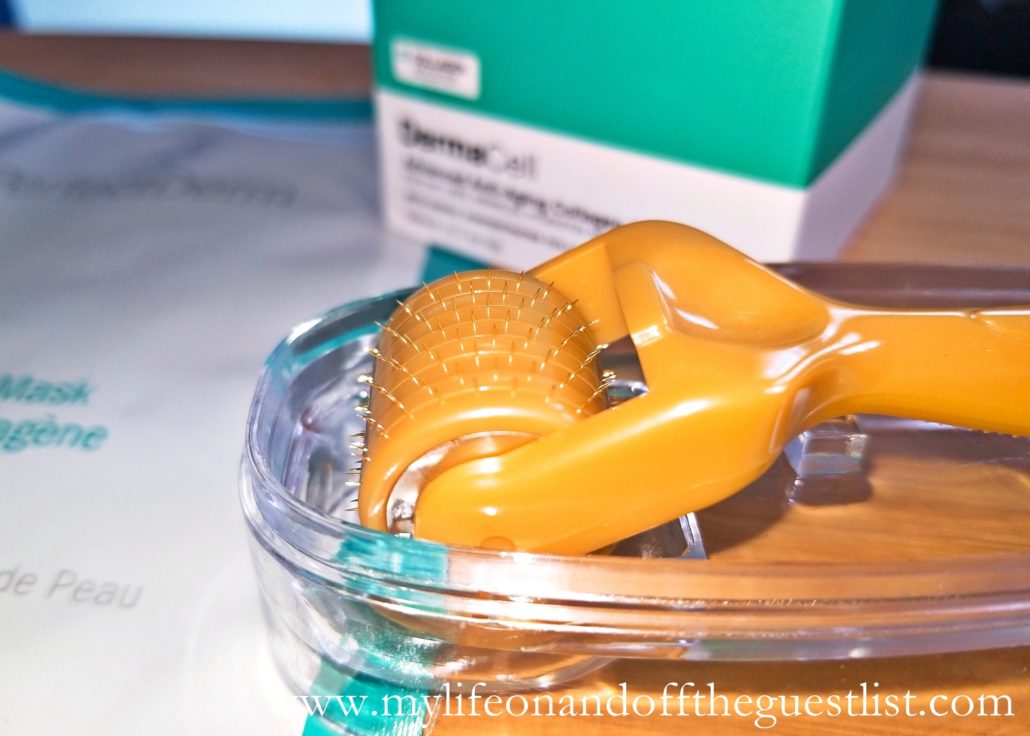 By painlessly rolling its 200 gamma-sterilized stainless steel needles over your skin, the Derma Roller System creates tiny microchannels to stimulate and trigger the skin's natural healing process. It increases your skin's collagen and elastin production. Using it once every few weeks results in visibly firmer, smoother, and younger-looking skin. We've just started our Derma Roller journey and look forward to having better-looking, more even-toned skin.
The other great thing about the Derma Roller is that both women and men can use the device. This device can help you achieve the great skin we all desire. We find ourselves looking forward to using this amazing beauty tool. You will too, as it can be addictive, but we all must make sure to follow the directions completely. After all, rolling microneedles over your face will need time to heal, even if it's beneficial to your skin.
Have you ever tried a microneedle roller? Were you satisfied with the result? The Derma Roller is available for $99.95 on www.dermarollersystem.com.