Are you ready for a haute couture collection inspired by the stars in the heavens? We continue our Paris Haute Couture Fashion Week with the Ziad Nakad Spring Summer 2019 Collection. Aptly named "Orion", the inspiration behind Ziad Nakad's collection, we are invited to pick the stars with him. The Lebanese designer chose the constellation Orion as a sublime detail that he wanted to embroider into his creations.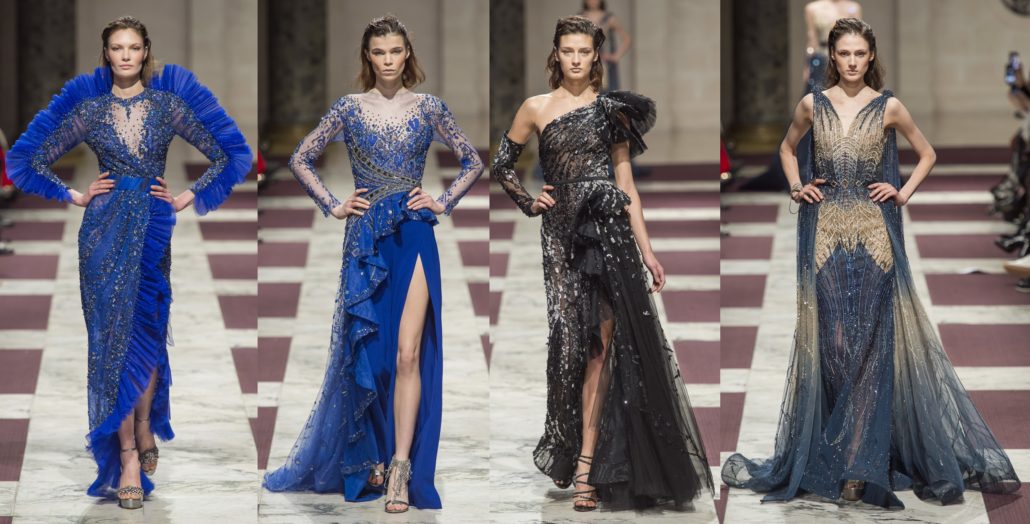 According to Ziad Nakad, women should be adorned with stars in a declination of pastels. He truly captivated that this with his magical haute couture collection. It's like he plucked stars from the skies and transformed them into extravagant pieces that would brighten any starless night with gleaming silver and shimmering gold. Just like a sky hunter, Ziad blends heavenly bodies motifs with star-shaped patterns and creates a constellation of dresses.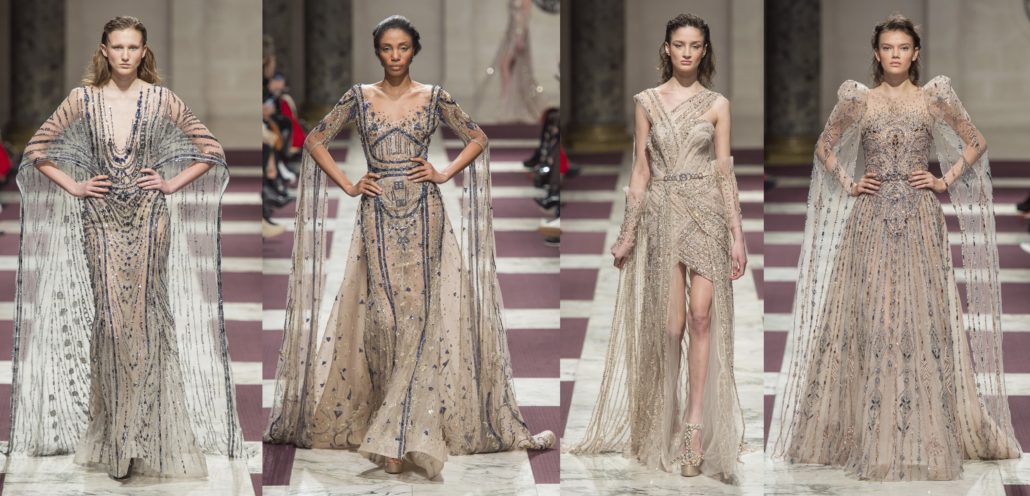 Just as the stars are sprinkled across the night sky, Ziad Nakad's gorgeous haute couture gowns lit up the Pavillon Cambon runway. Gown after gown was a vision of timeless beauty and elegance, clearly dazzling all. The collection featured flowy silhouettes and extravagant cuts, a focus on stunning embroidery and stones, and a celebration of vintage, Victorian style.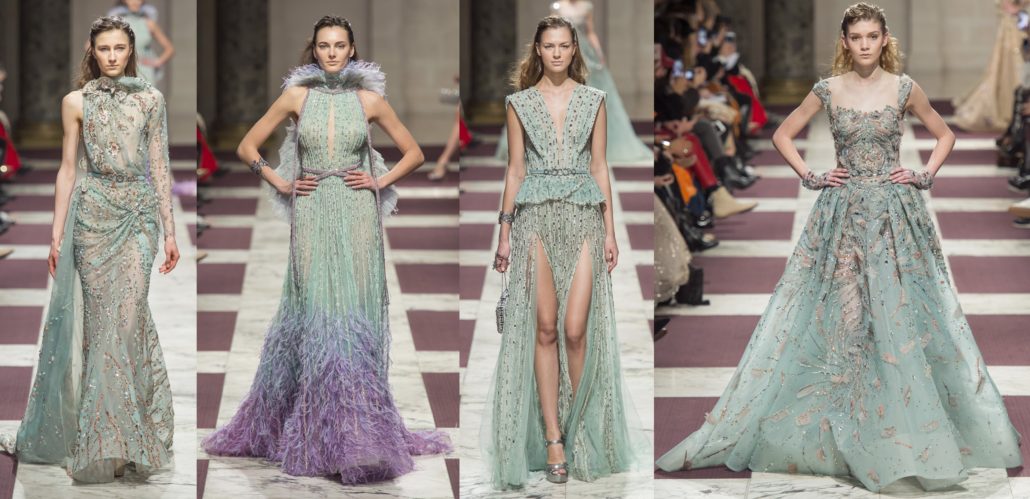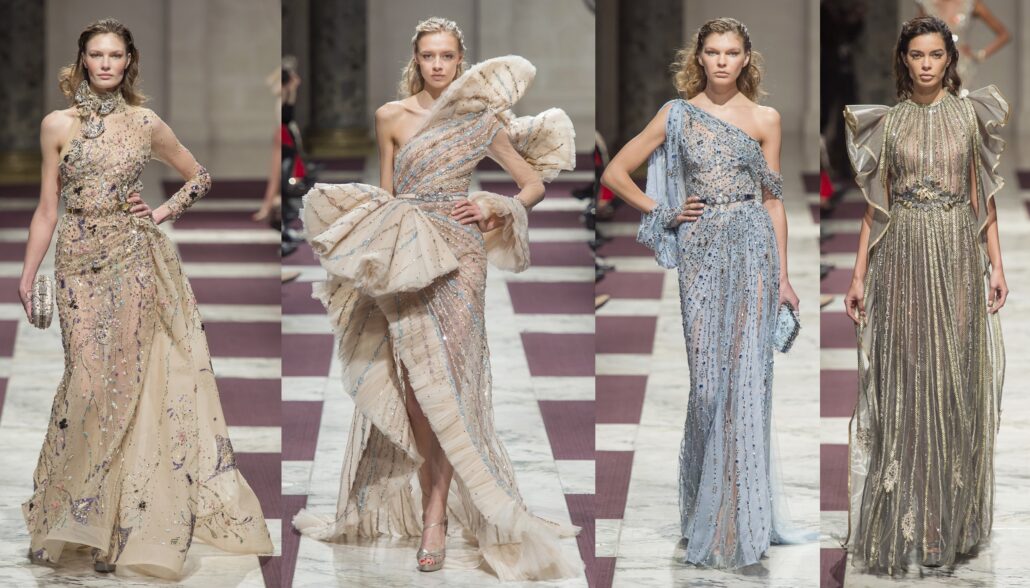 The color palette was a romantic mix of pretty pastel colors, a pop of cobalt, champagne, silver, and black. His designs epitomize glamour, dramatic flair and timeless femininity. With his spring-summer 2019 haute couture collection, Ziad Nakad proves that one doesn't have to look up to the heavens to see the stars.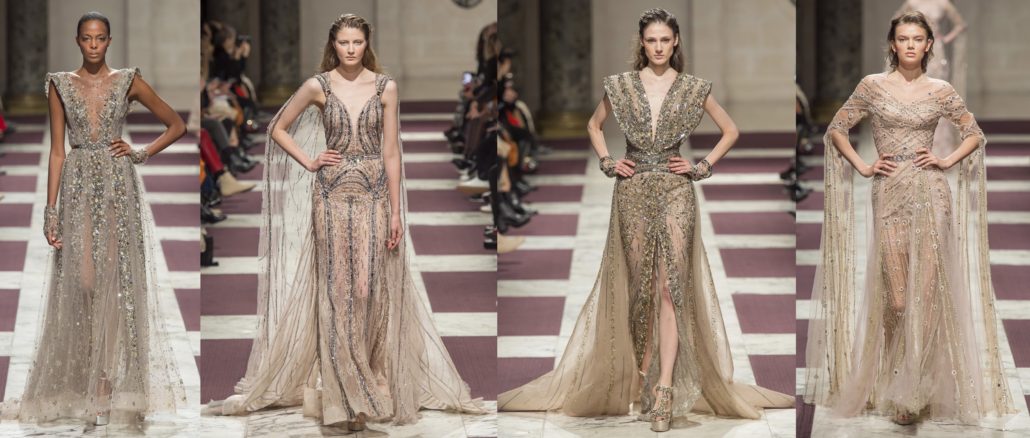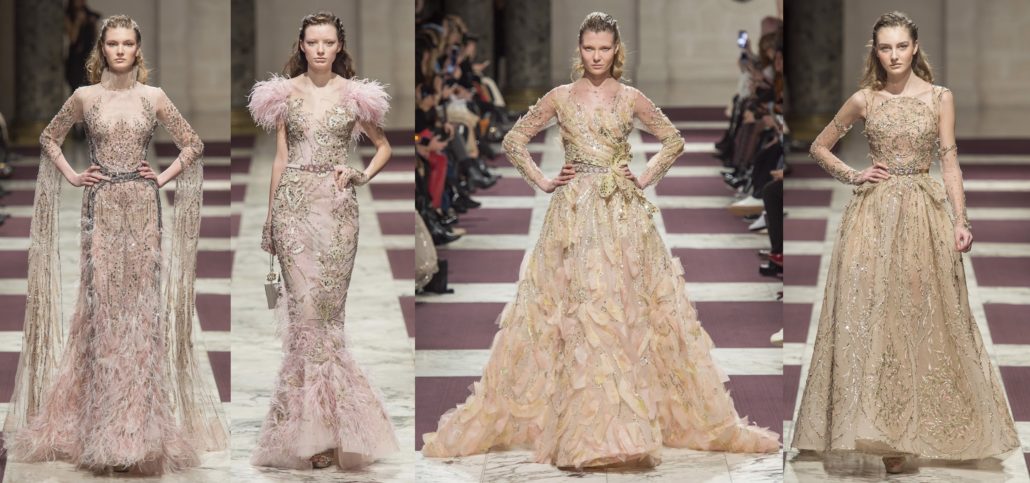 We are in love with Ziad's aesthetic, and his ability to highlight the grace of a woman's beauty and silhouette. Are you as enchanted as we are with this collection? What are your thoughts on the Ziad Nakad Spring Summer 2019 collection? For even more looks from his haute couture show, check out the photos below: