The growth rate of avocado's popularity has been mindblowing. We can't get enough of it and we've seen so many ways we're enjoying it. We're happy to introduce you to yet another way to add this delicious and healthy fruit (yes it is a fruit) to your meals. Say hello to Kumana Avocado Sauce, a range of fresh and vibrant avocado sauces that are amazing on just about anything you love eating. These delicious sauces are crafted from veggies and fruits such as avocados, fresh onions, bell peppers, cilantro, garlic and just a splash of white vinegar. Kumana Avocado Sauce adds a punch of flavor to anything you put it on.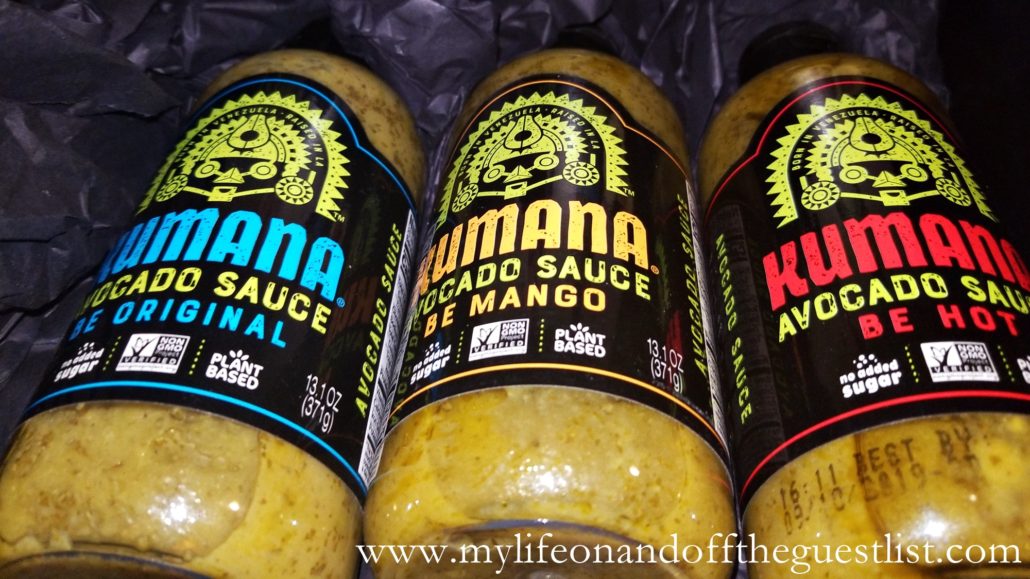 The range of Kumana Avocado Sauce is inspired by a beloved Venezuelan staple, traditionally drizzled on grilled meats, sautéed vegetables, and regional sandwiches. Kumana Avocado Sauces are available in three palate awakening flavors:
Be Original: The truest recipe to the Venezuelan avocado sauce that inspired the Kumana line.

Be Mango

:  Blended with mango puree which adds a hint of sweetness, much like mango salsa.

Be Hot

: Takes a splash of mango and finishes it off with just the right amount of habanero heat.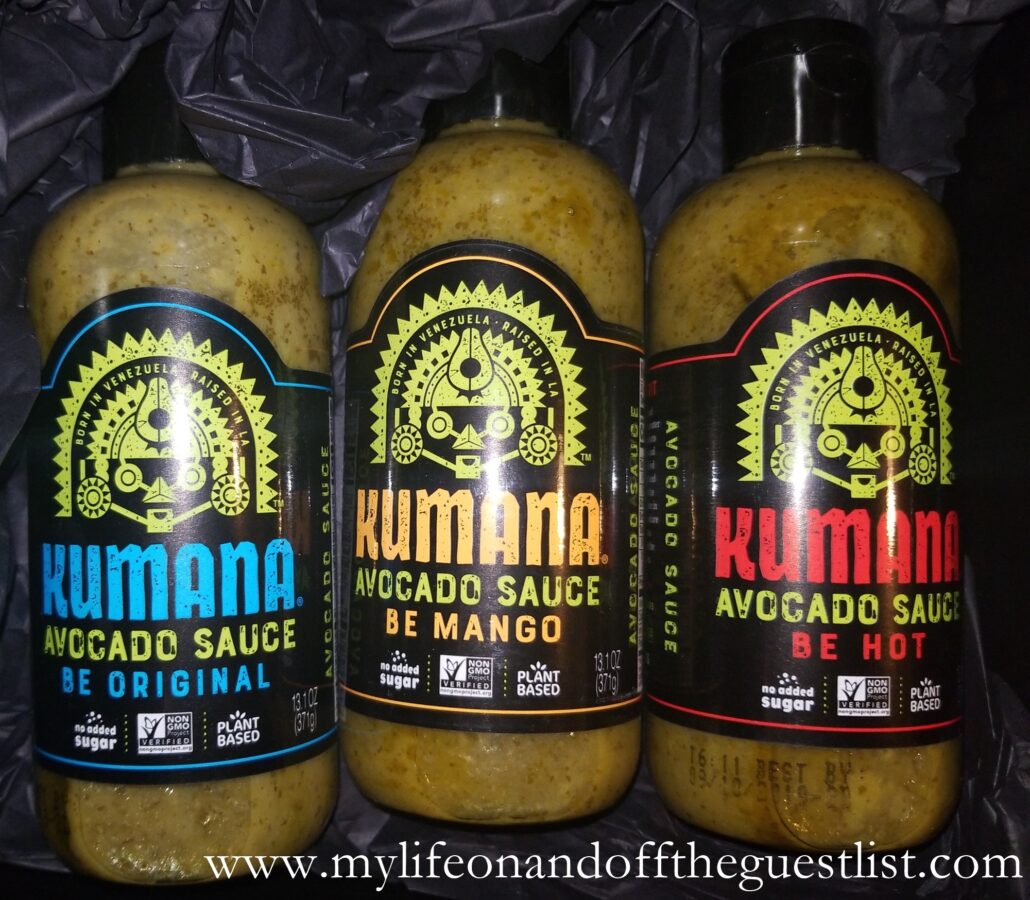 All three avocado sauces are plant-based, gluten-free, non-GMO verified, has no added sugars, and is the first shelf-stable avocado sauce. Since our love of avocado begun in our childhood, we couldn't wait to try these sauces. We cooked a wonderful piece of Mahi-Mahi over brown rice and topped it off with the Be Original Avocado Sauce.
The Be Original gave our fish dish a wonderful, slight kick and enhanced the freshness. Next, we tried it with a bit of the Be Sweet and loved the combination of the fruity sweetness of the mango with the savory fish. This was actually our favorite flavor combination. Last but not least, was the Be Hot Avocado Sauce, and although it was really enjoyable, we felt the flavor intensity overpowered our Mahi-Mahi. We think the Be Hot would work amazingly with a more flavorful fish. Next, we did try the Be Hot with chicken the next week with absolutely fantastic results. Whether it's fried or baked chicken, you'll love the flavor.
Kumana Avocado Sauce is a great addition to your pantry. Whether you're a meat eater, vegan, or on a keto diet, this will wow your taste buds. Get all three flavors the Safeway, Acme Supermarkets, Albertsons, and United Supermarkets.