Our first fashion show from the Nolcha Shows showcased a mix of men's, women's and children's ready-to-wear but we're concentrating on the womenswear. Founded by Lujin Zhang, Zampano Lin, Yokiri Qin and Yanting Zhao in 2018, Unwonted is affordable limited high-end clothing. We had the pleasure of attending the Unwonted Fall-Winter 2019 Collection, which was inspired by "Balance".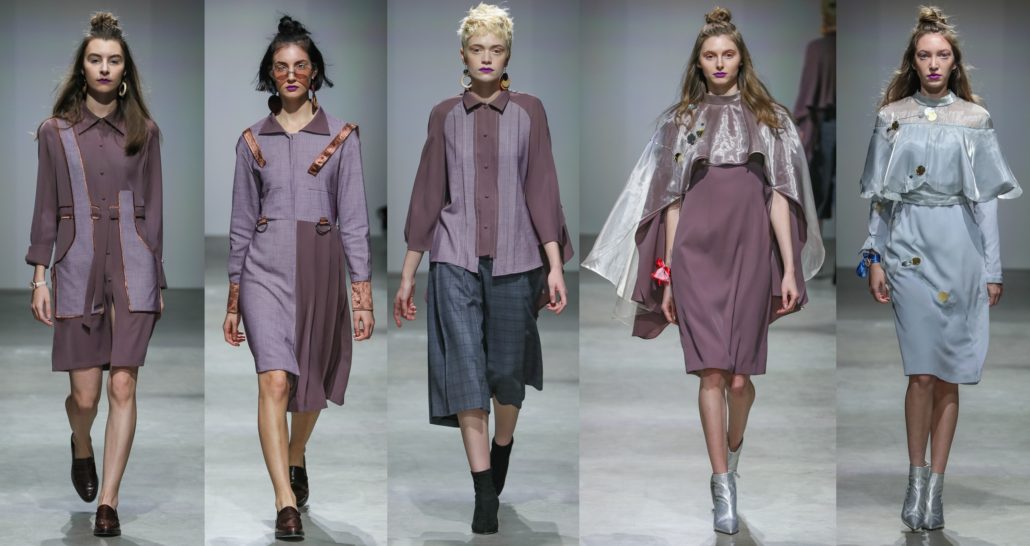 Inspired by the "Balance" shown in the intimate relationship between materials and cut, including wool, velvet, organza leather, silk, and corduroy. Fabrics were deconstructed and resembled in different ways resulting in designs that could be dressed in various ways. Unwonted's designs embody balanced aspects of yin and yang in (inspired by) Taoism. This philosophy believes balance leads to beauty in harmony while imbalance leads to destruction in chaos. With Unwonted, the designers strive to create harmonious designs using the philosophy of balance.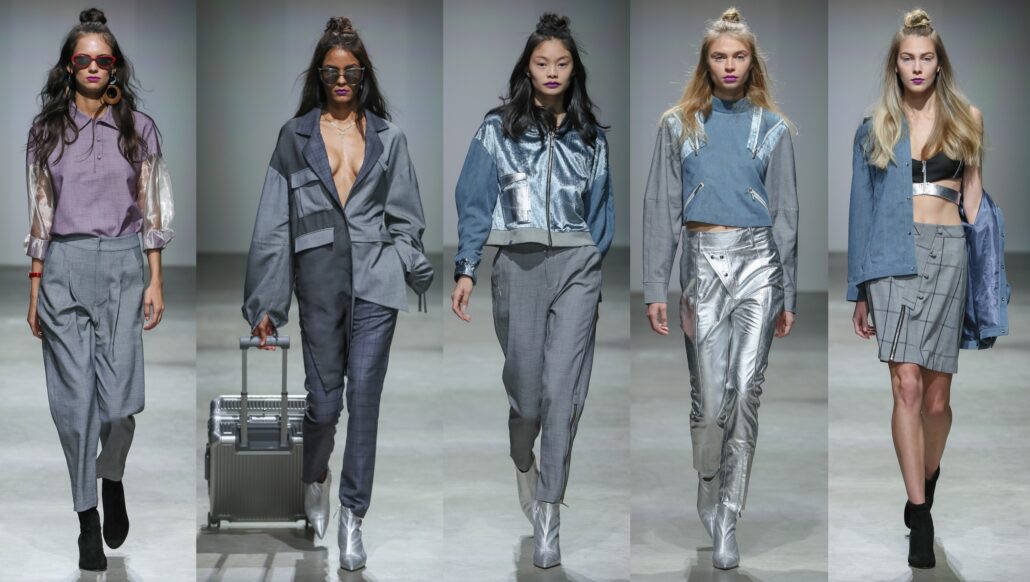 The color palette for the Unwonted Fall-Winter 2019 collection boasted earth tones with splashes of bold color including chocolate, greys, bean, dusty rose, black, blue, white, purple, celadon, and emerald green. Fabrics used include wool, organza, tulle, velvet, and corduroy. Design details include asymmetrical silhouette, topstitching, embroidery, beading, patchwork, and pleating.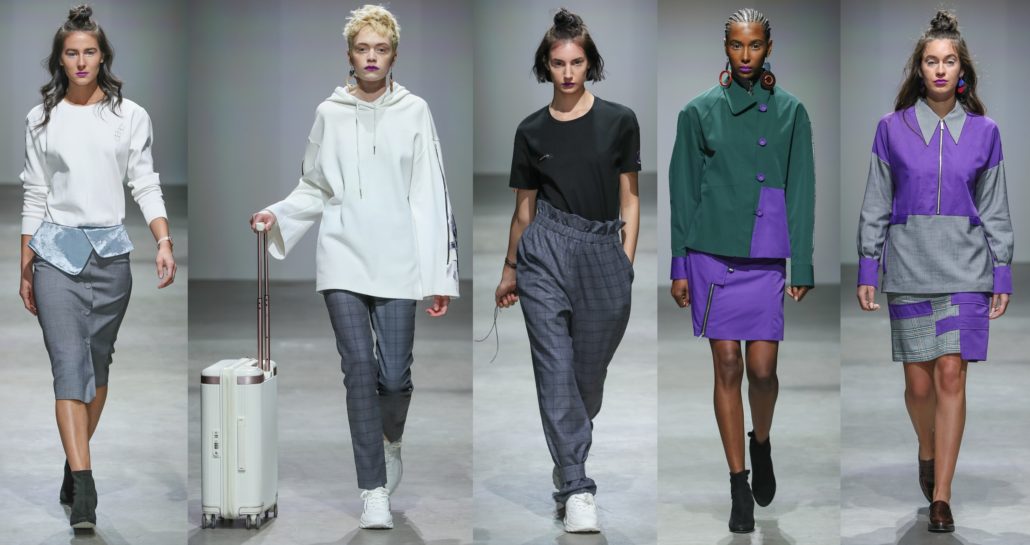 Apart from making their collection of affordable luxury, only 100 pieces are released per design. All of Unwonted's pieces hold one-of-a-kind looks while embracing dresser's unique personality and attitude. This allows a balance between the clothing and dresser themselves. Each with a unique number engraved to ensure quality and exclusivity.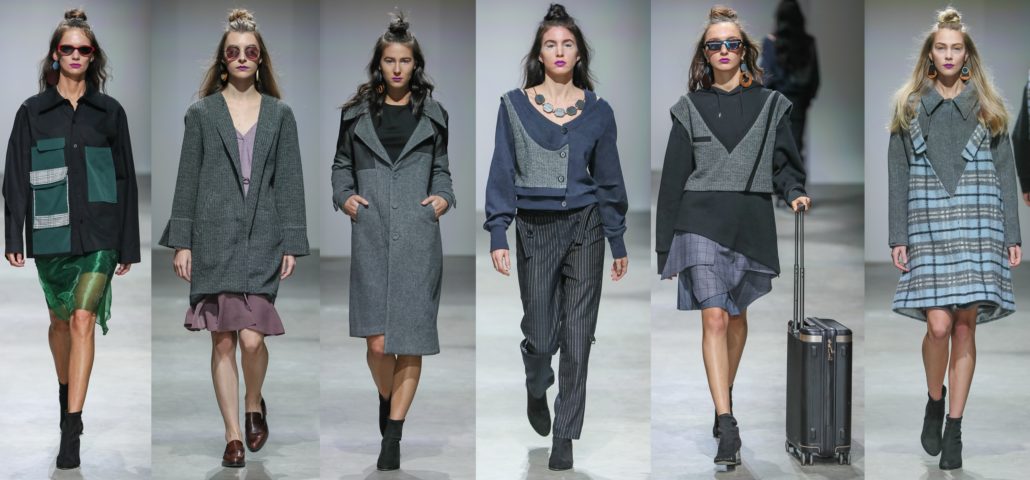 Some of our favorite pieces include a Dusty Rose dress in a double-layered yarn silhouette with sleeves with beaded patches; a Cave Pearl double layered tulle dress  with long sleeves; Dark Grey/Light Grey woolen jacket with contrasting light grey pockets and Dark Grey plaid close-fitting zippered pants; and a Blue/Silver/Grey short zippered velvet cardigan jacket with corduroy sleeves and asymmetrical patent leather pockets with plaid zippered pants with slanted pockets and silver embroidered pockets.
They usually say too many cooks spoil the broth but in the case of this multi-designer label, it only enhanced the collection. What are your thoughts on the looks from the Unwonted Fall-Winter 2019 Collection?
Photos by Paul Newland/fashionstock.com